ブラウン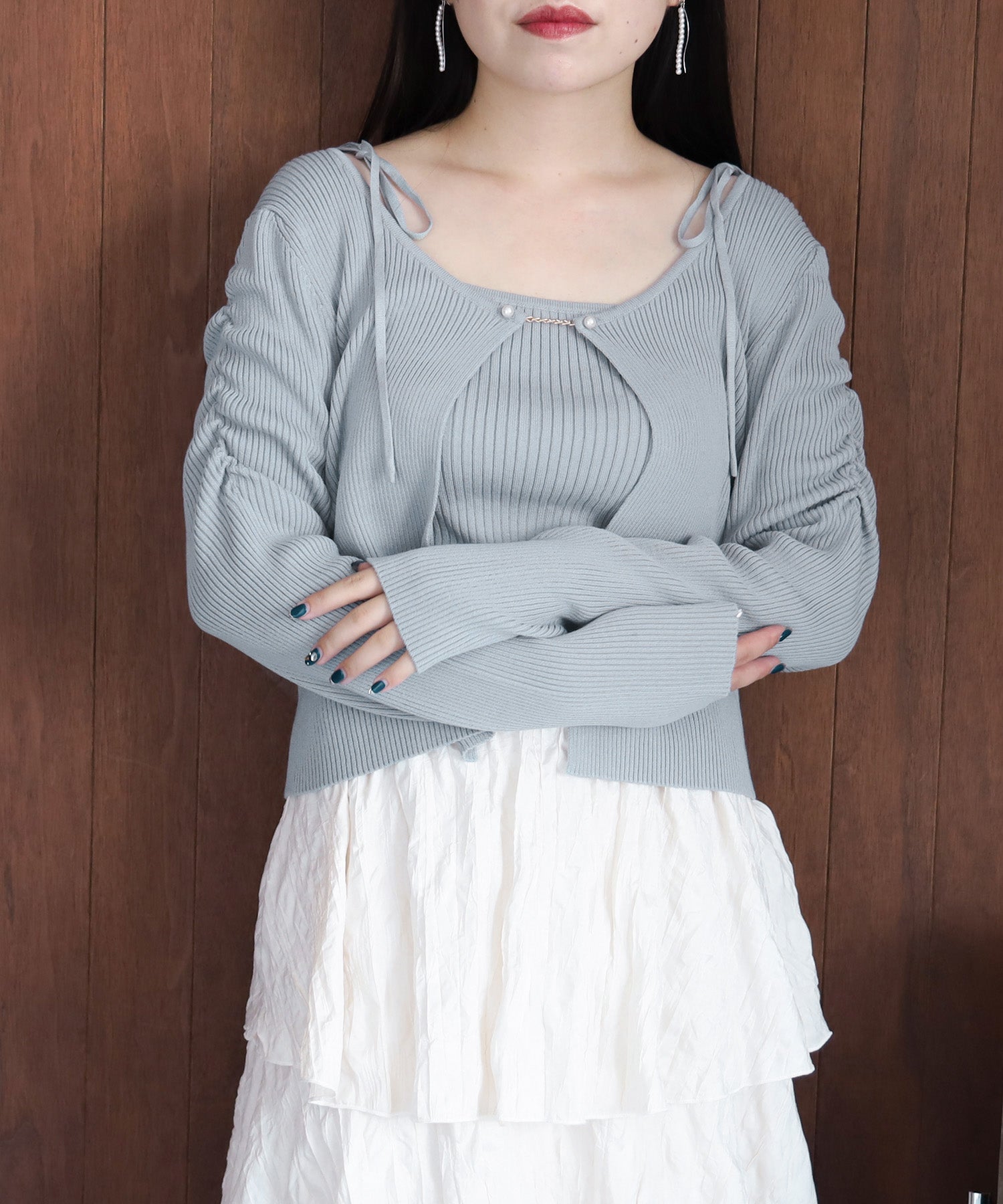 ライトグレー
ブラック
ピンクベージュ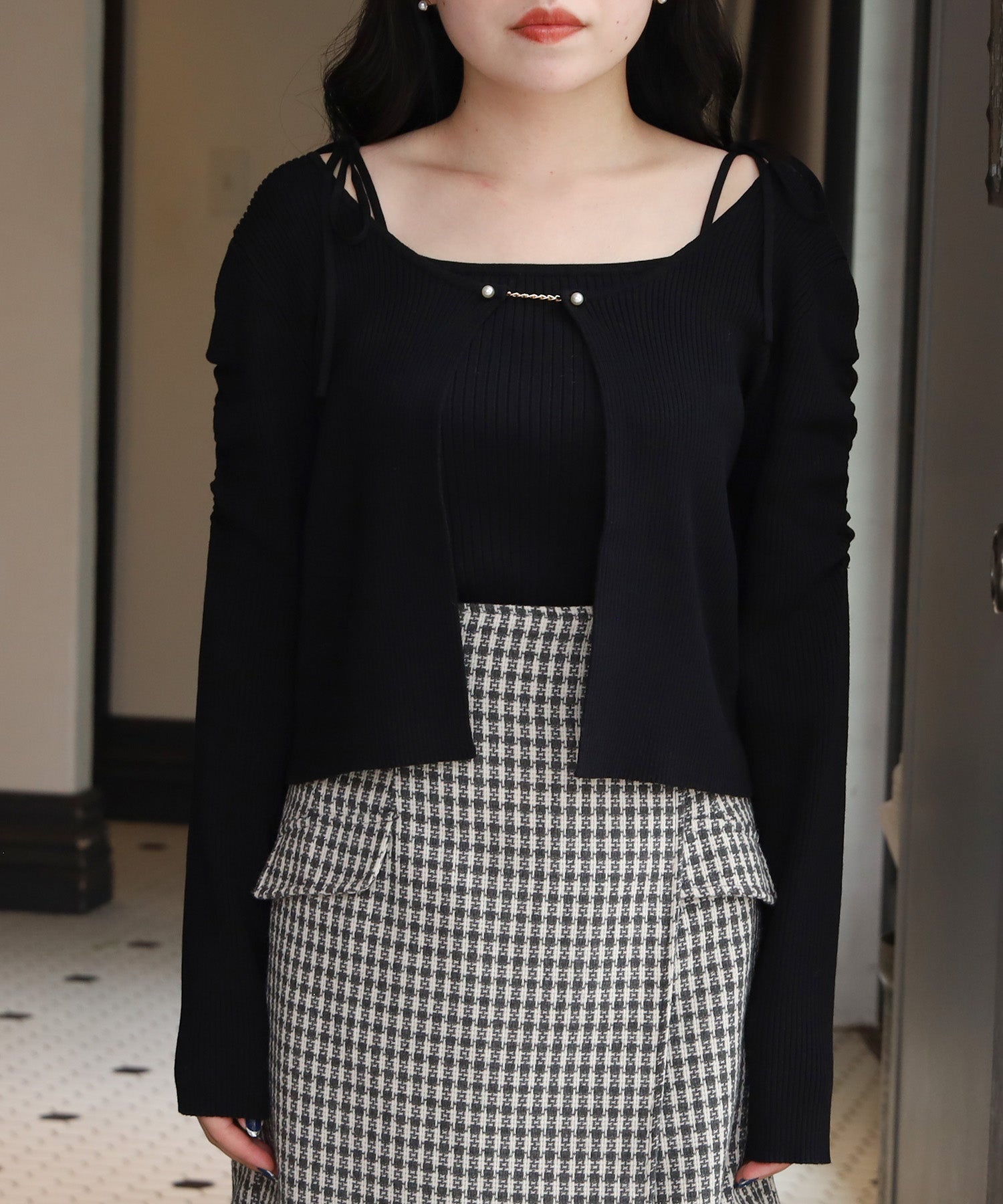 ディティール(前)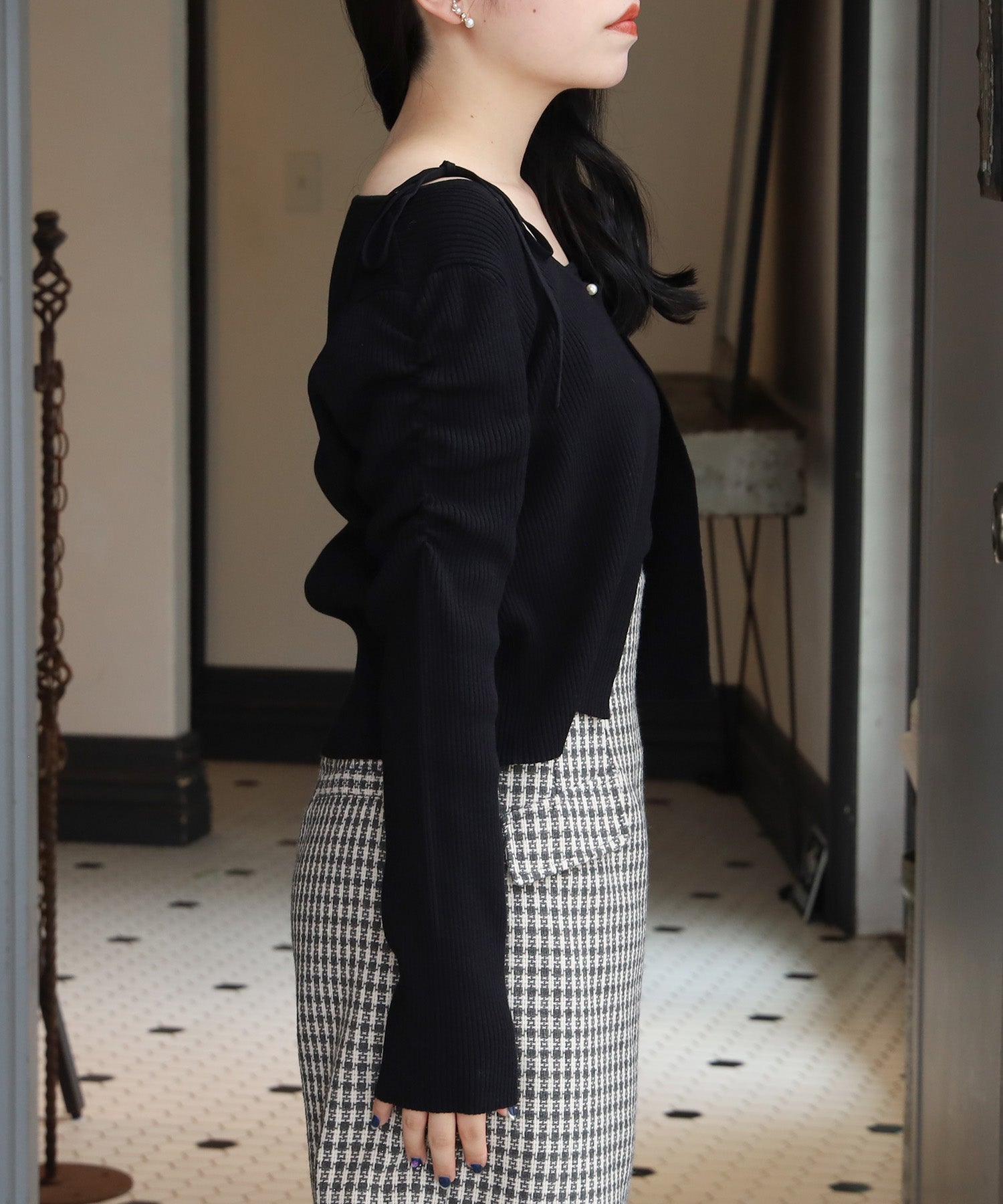 ディティール(横)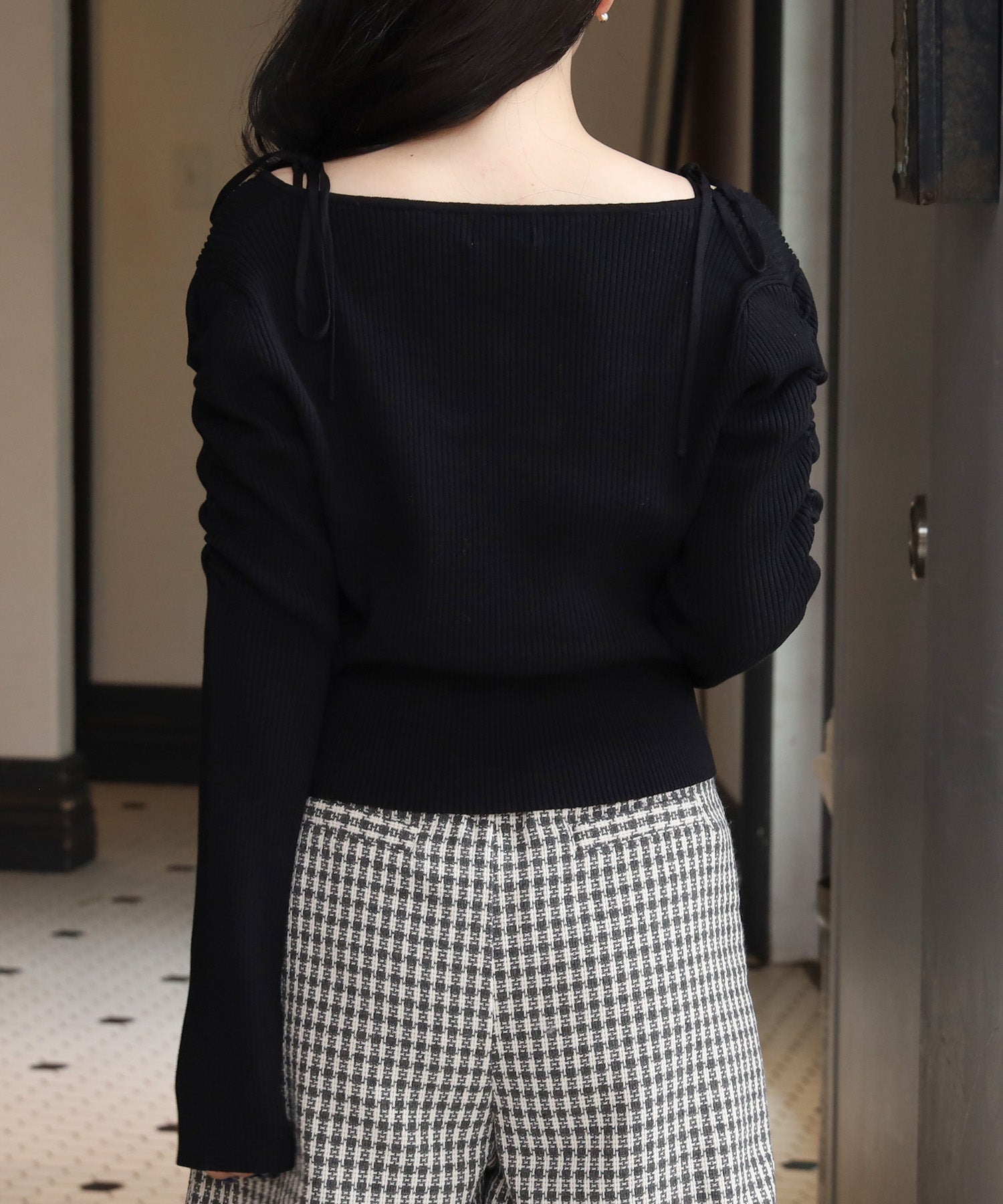 ディティール(後)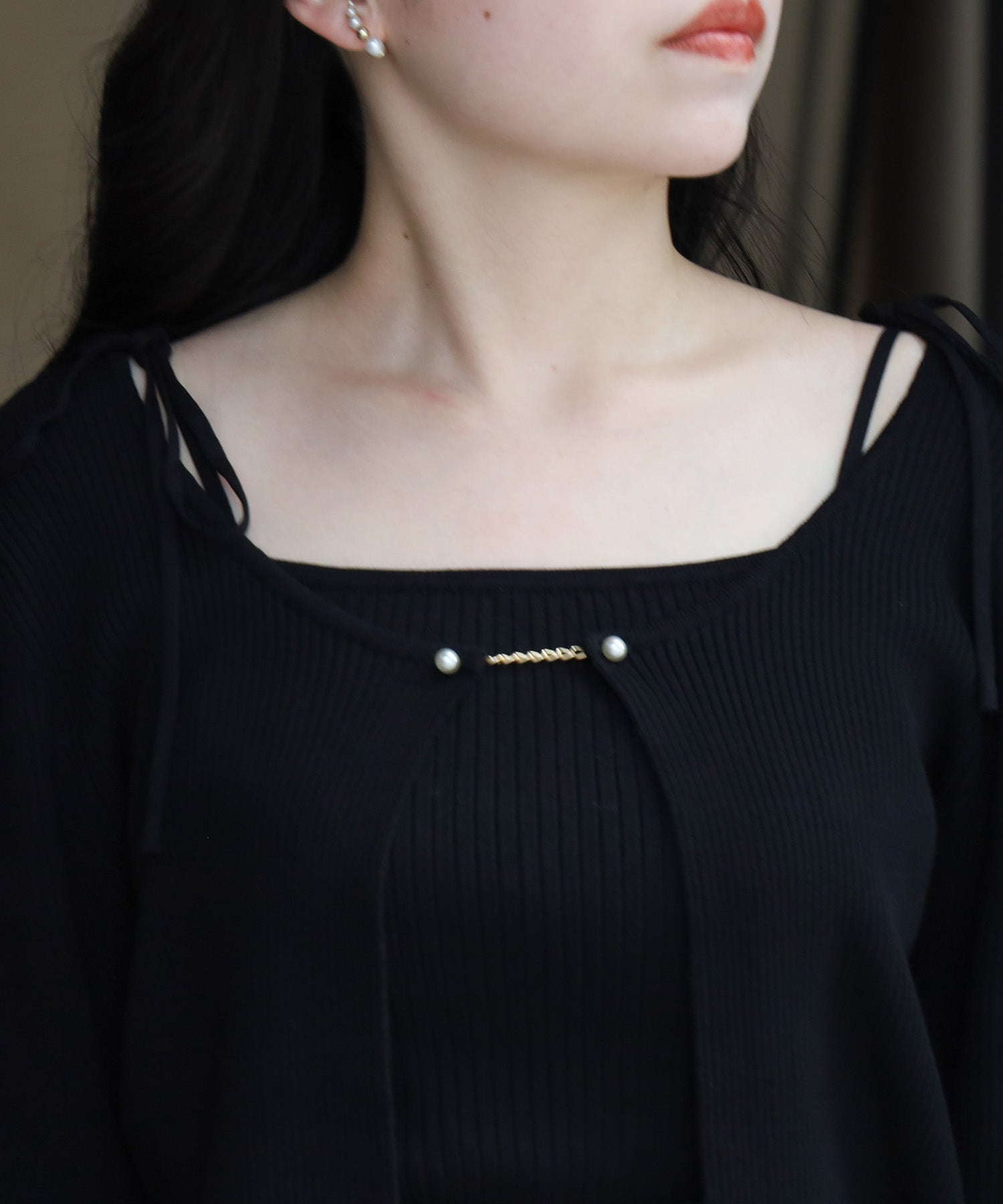 襟元(前)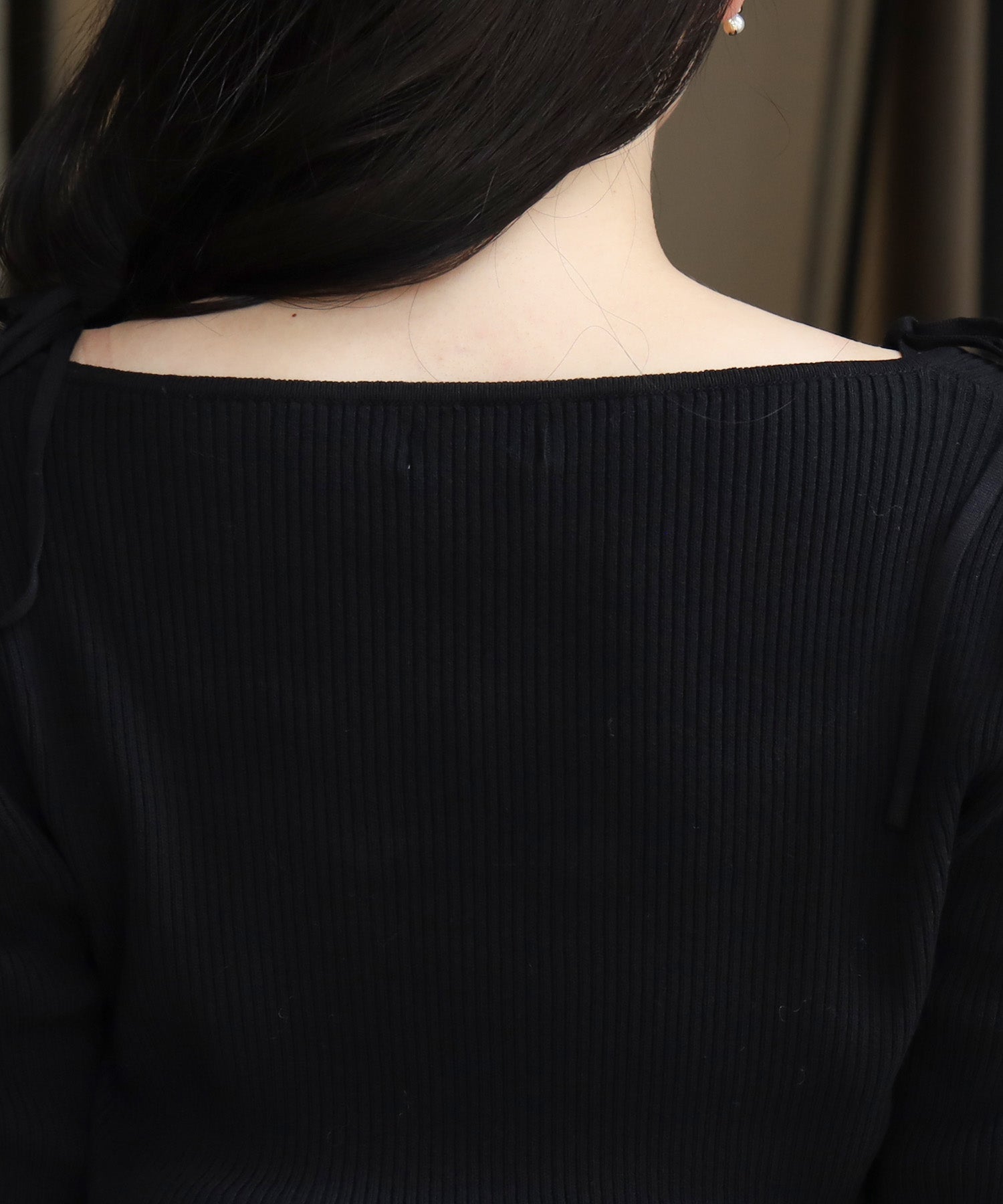 襟元(後)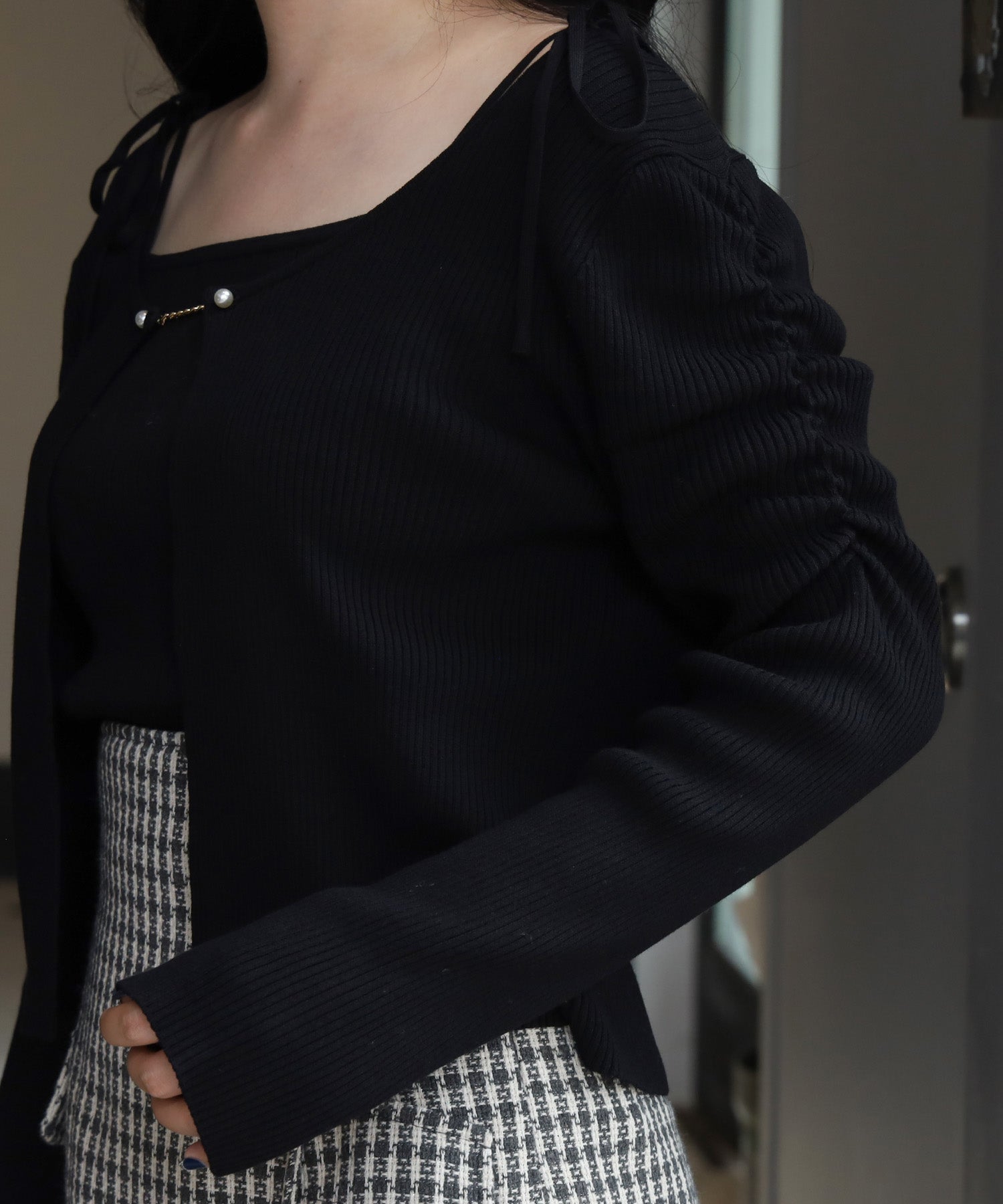 袖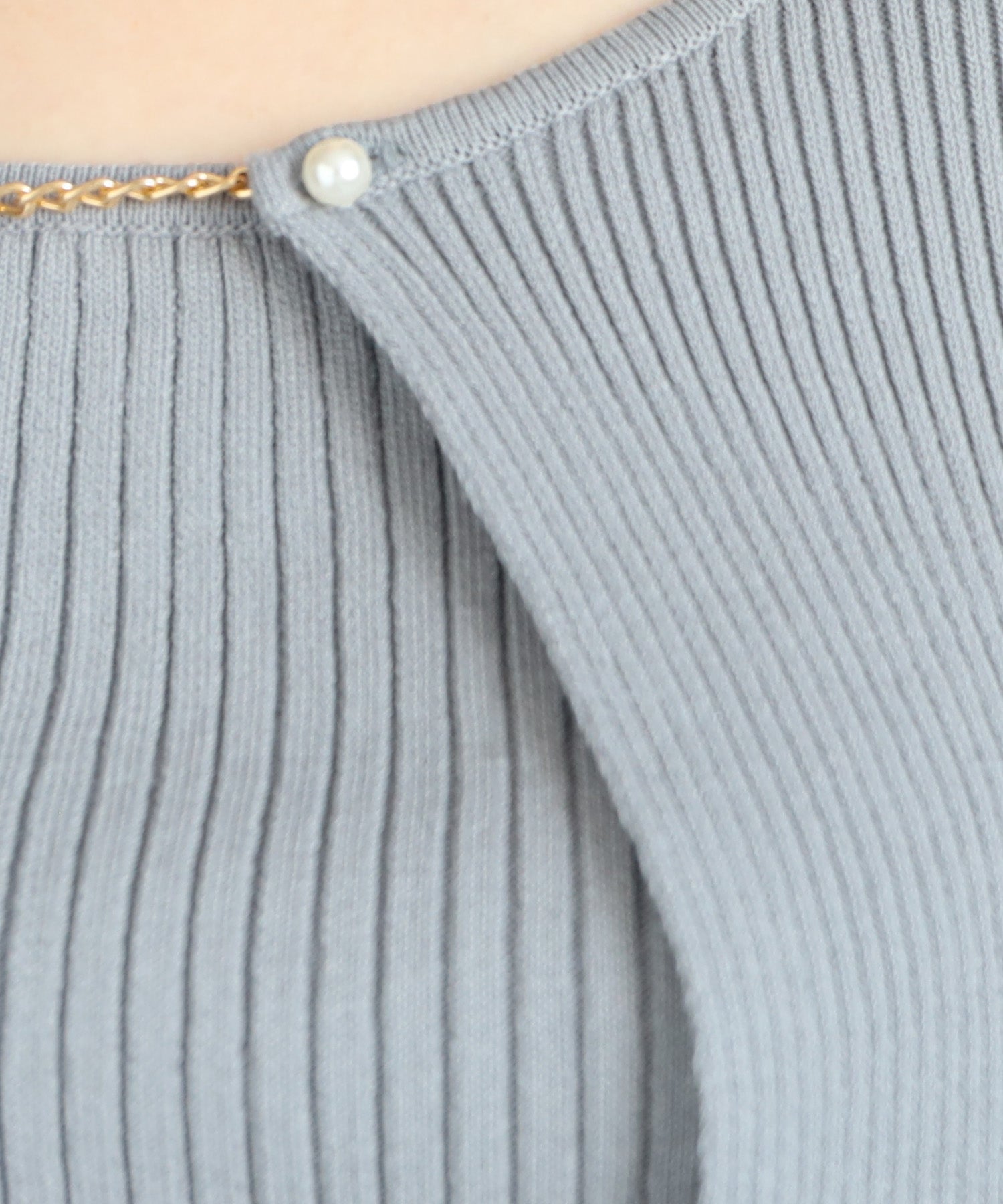 ディティール(ライトグレー)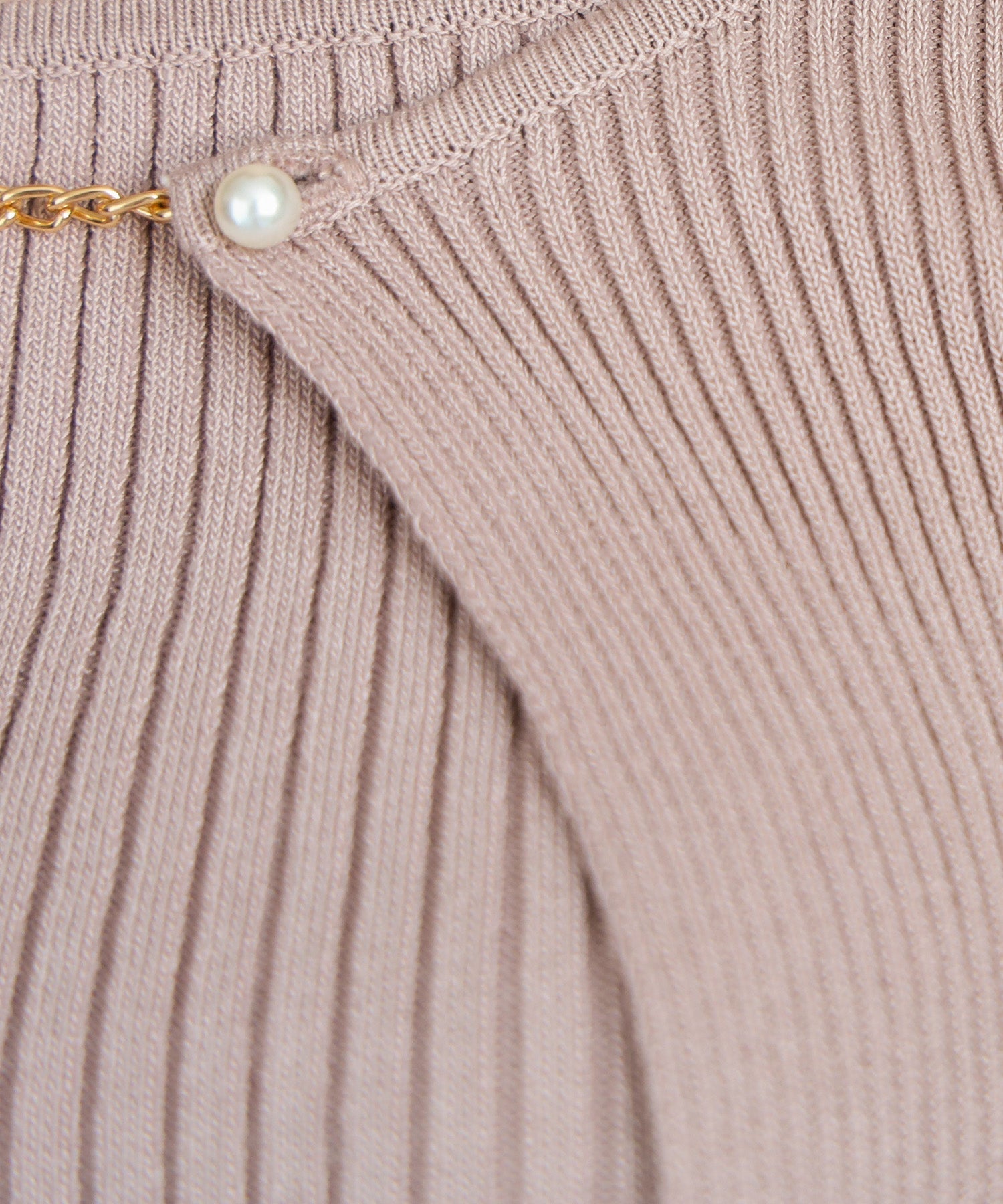 ディティール(ピンクベージュ)
ブラウン model:163cm 着用サイズ:M
ブラウン model:163cm 着用サイズ:M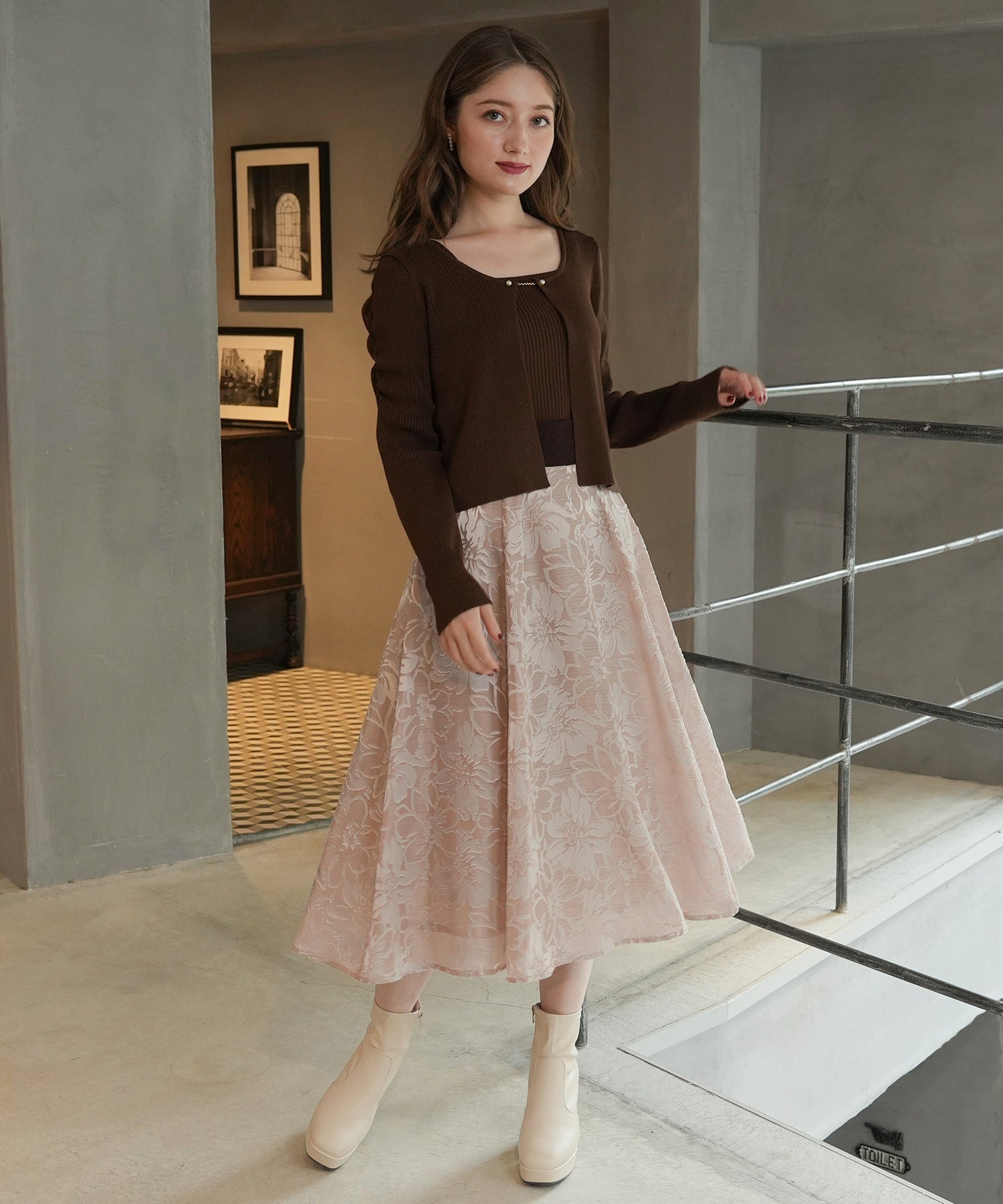 ブラウン model:163cm 着用サイズ:M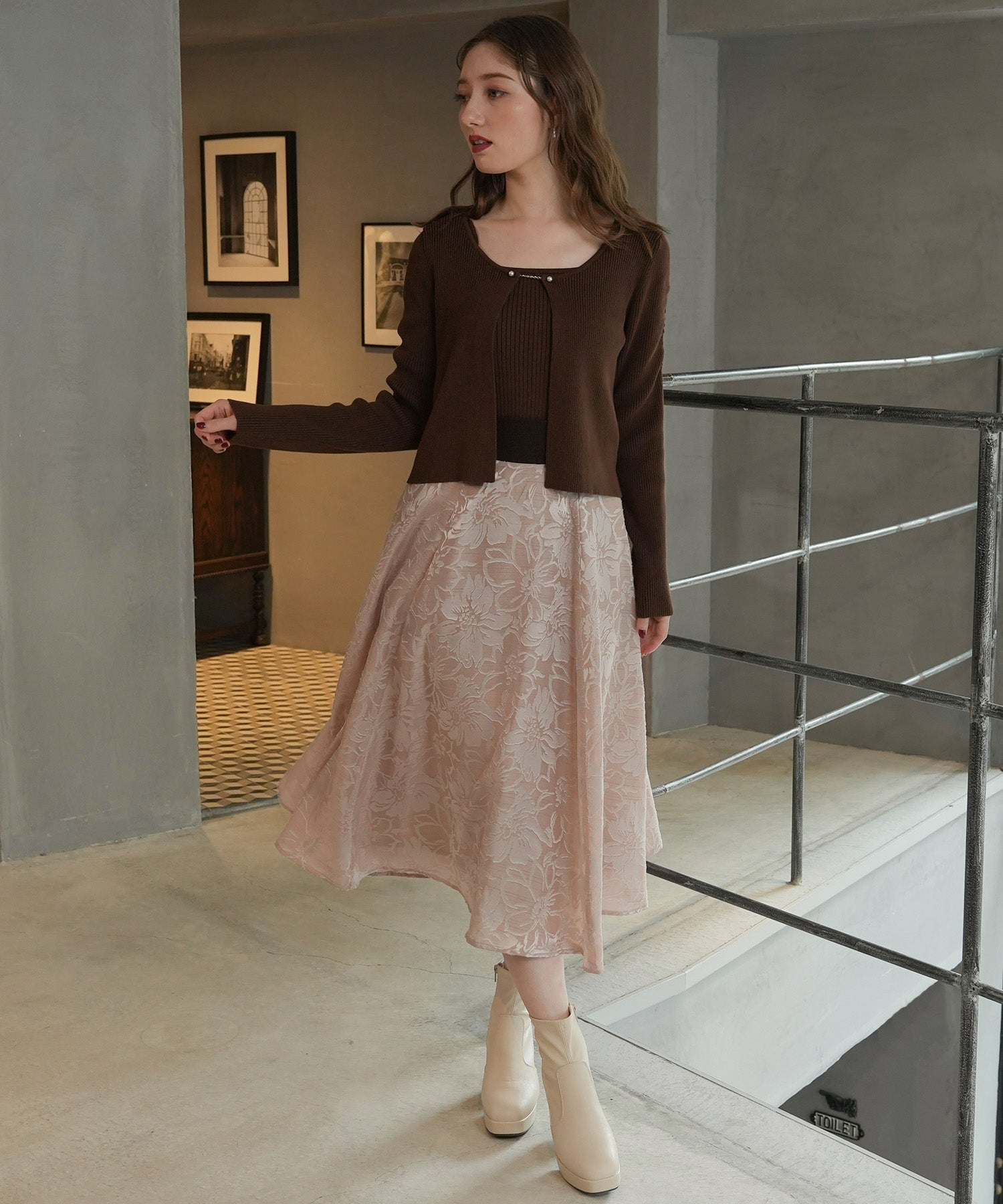 ブラウン model:163cm 着用サイズ:M
ブラウン model:163cm 着用サイズ:M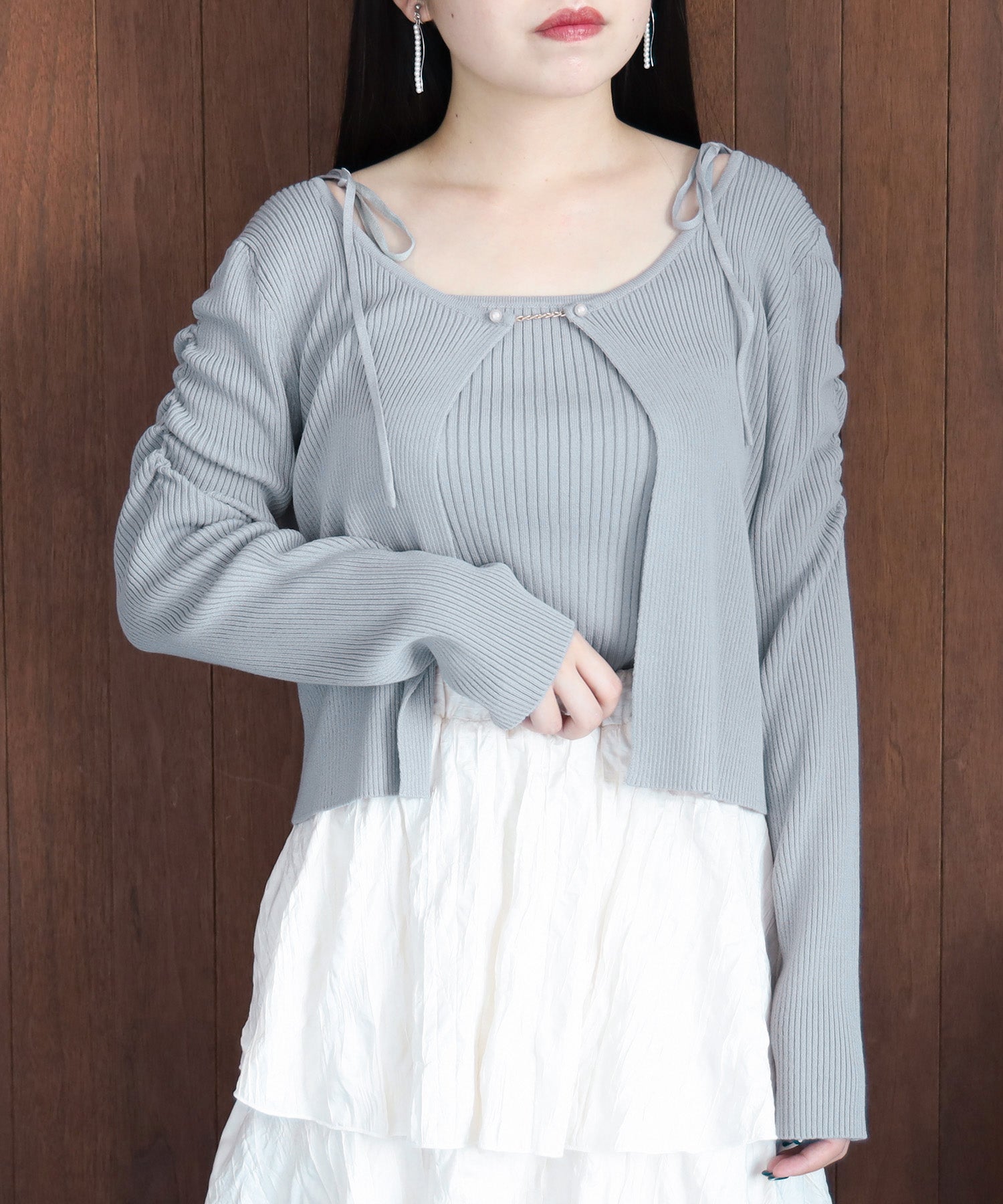 ライトグレー model:156cm 着用サイズ:M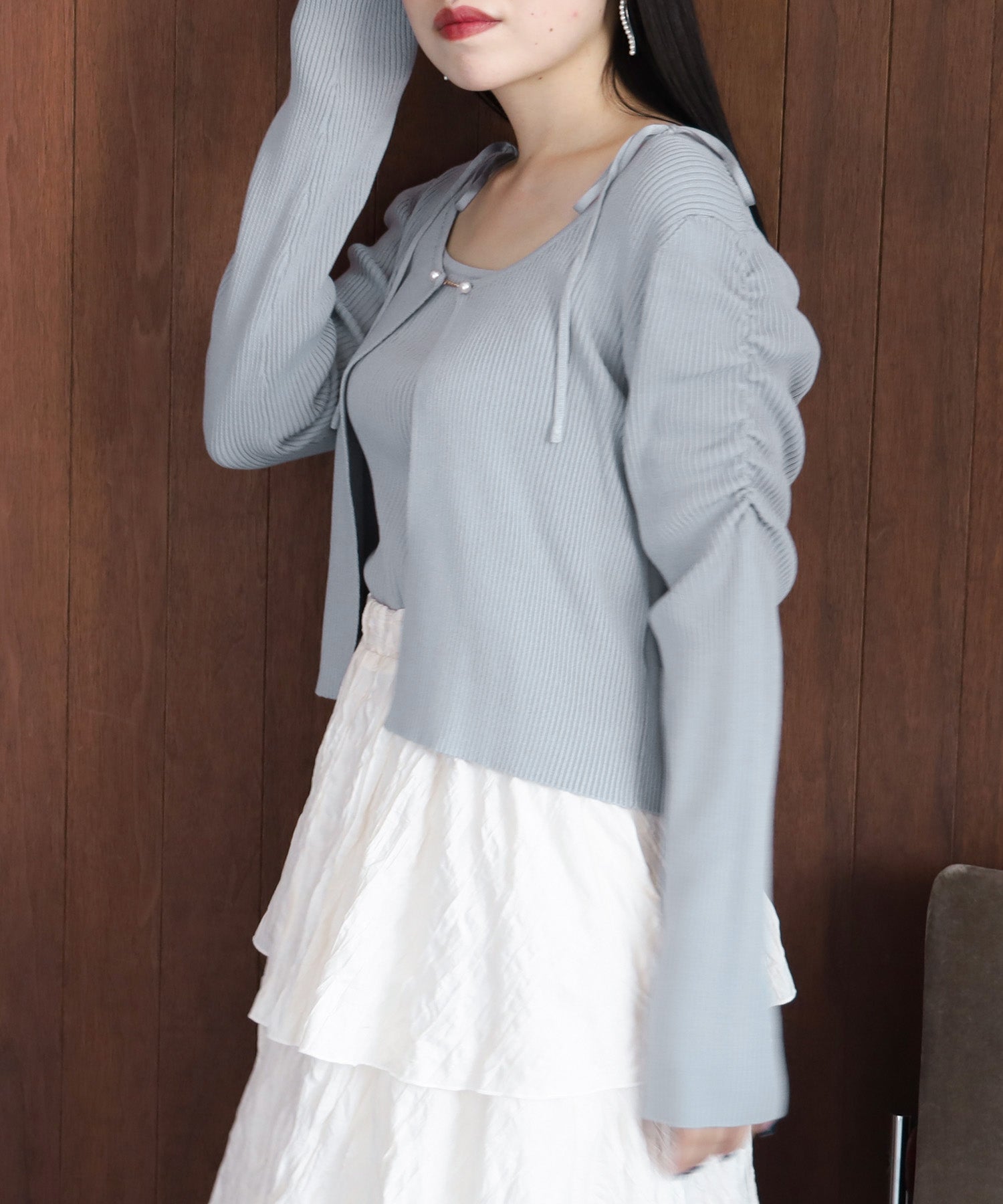 ライトグレー model:156cm 着用サイズ:M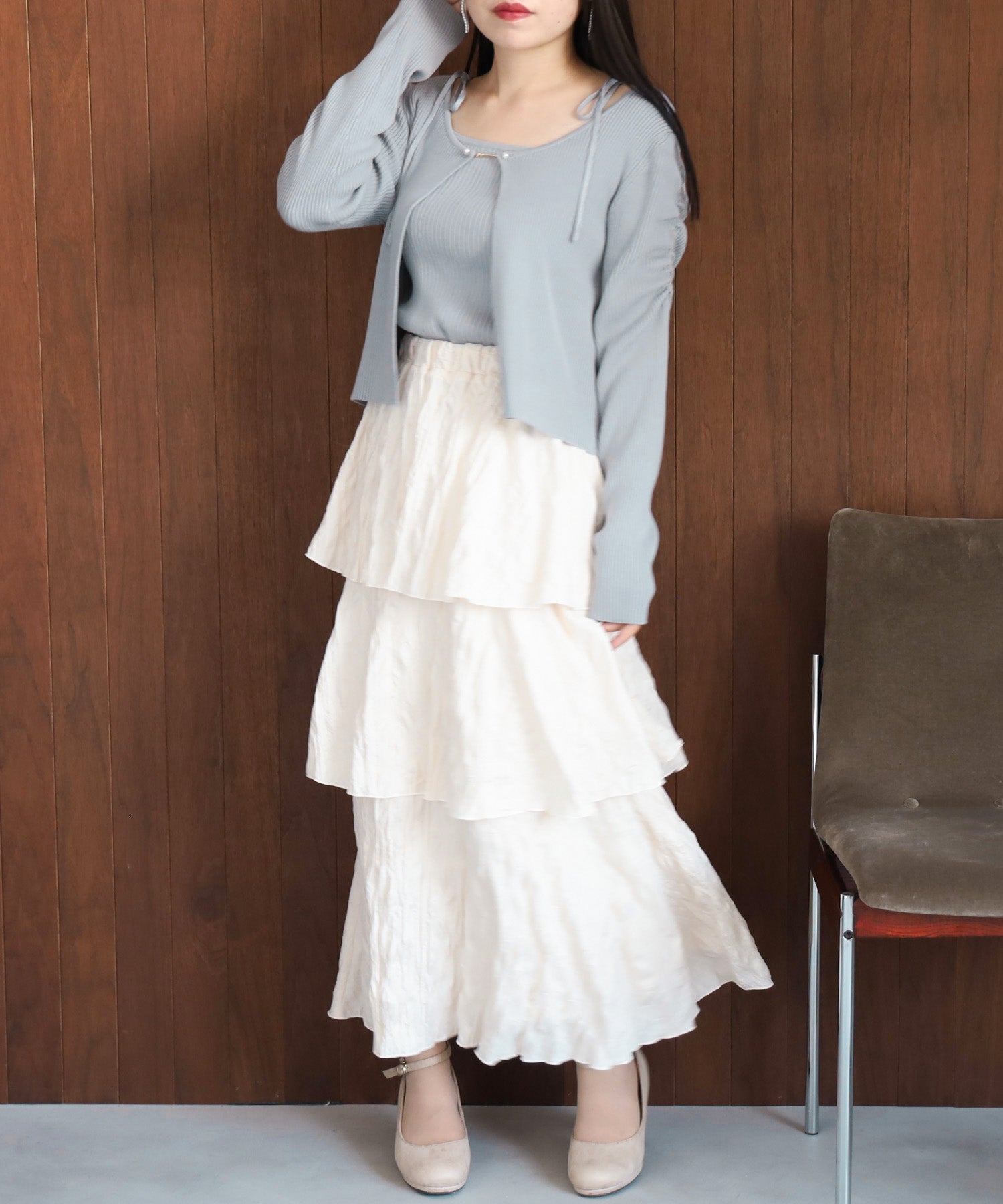 ライトグレー model:156cm 着用サイズ:M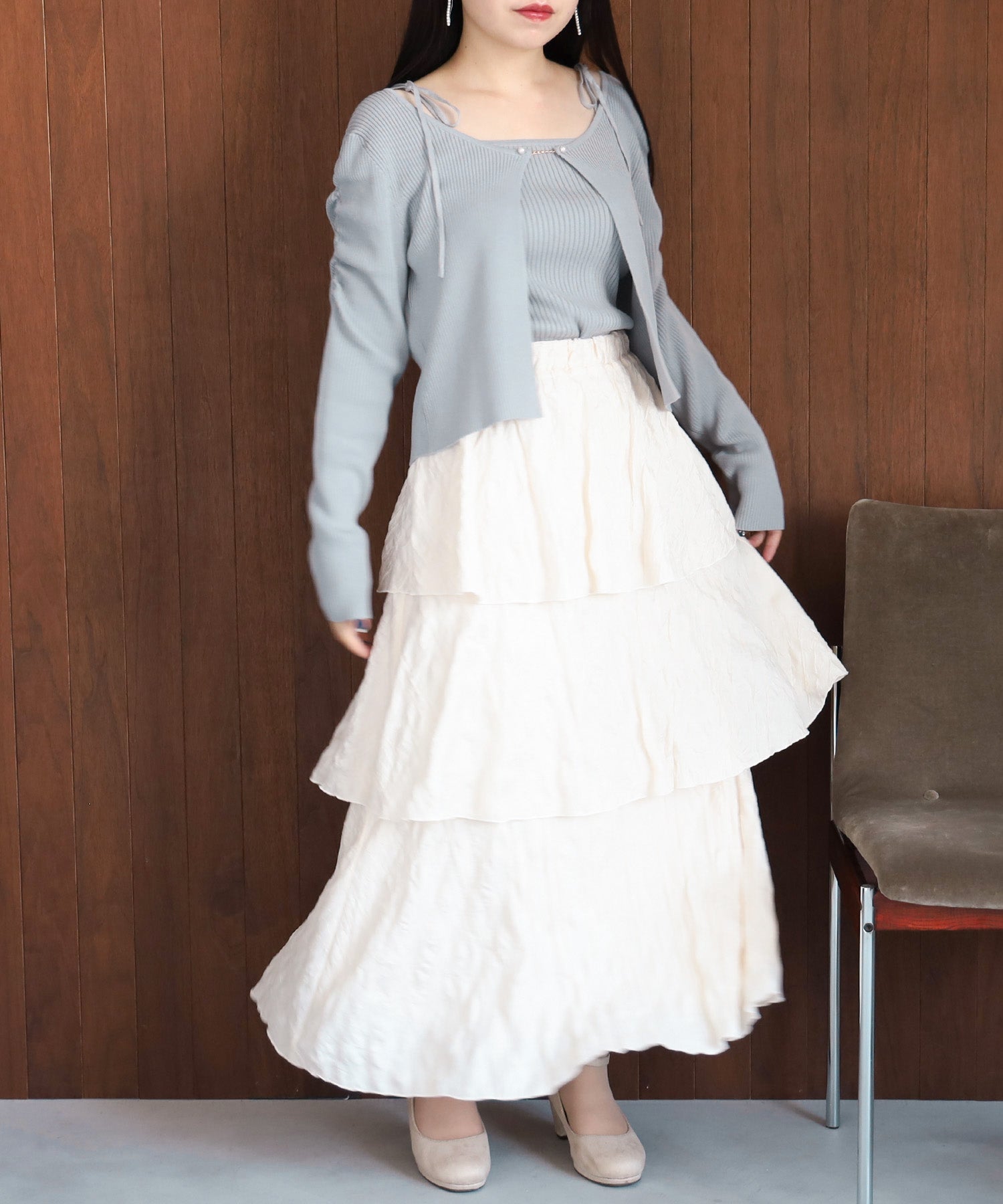 ライトグレー model:156cm 着用サイズ:M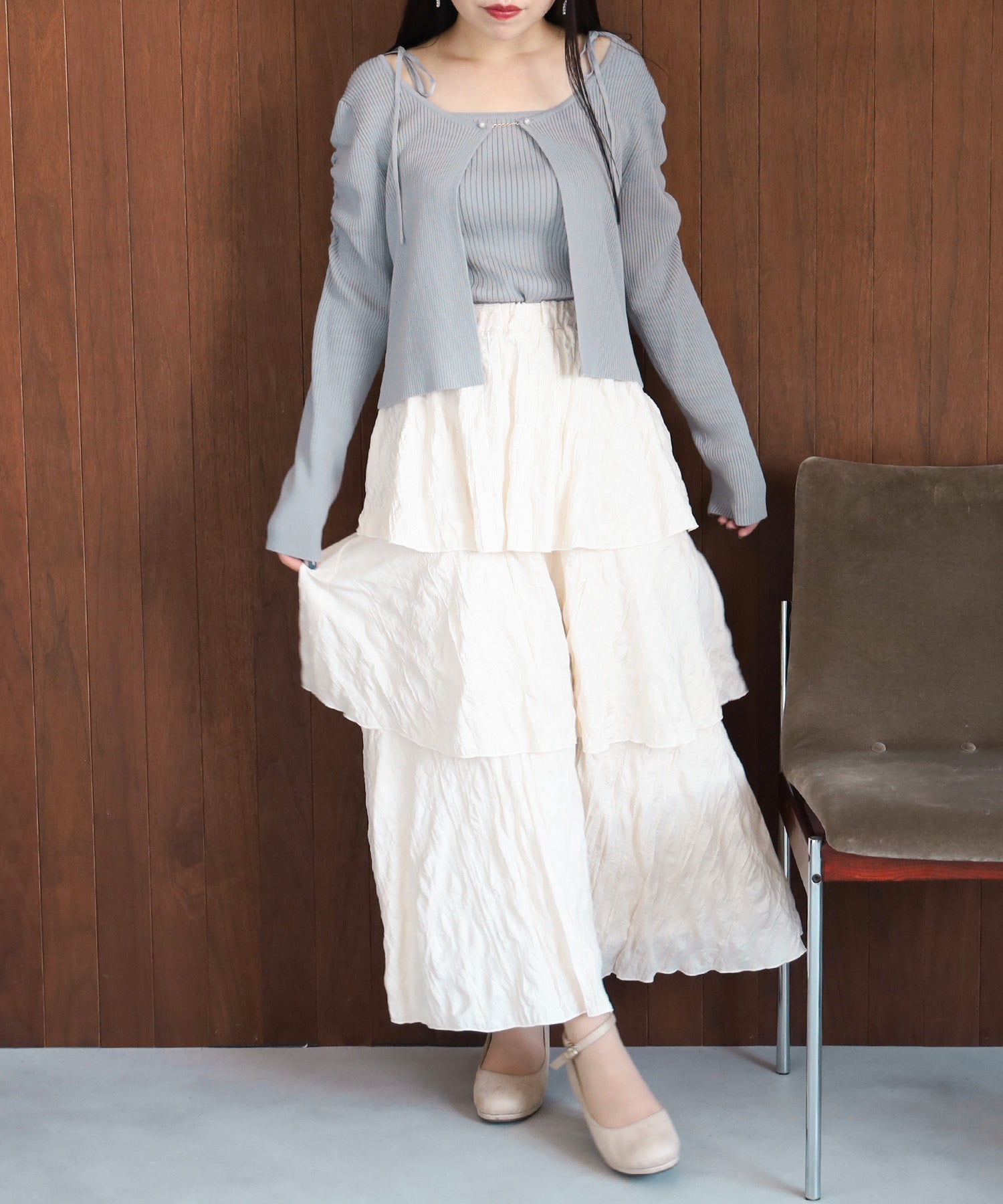 ライトグレー model:156cm 着用サイズ:M
ブラック model:156cm 着用サイズ:M
ブラック model:156cm 着用サイズ:M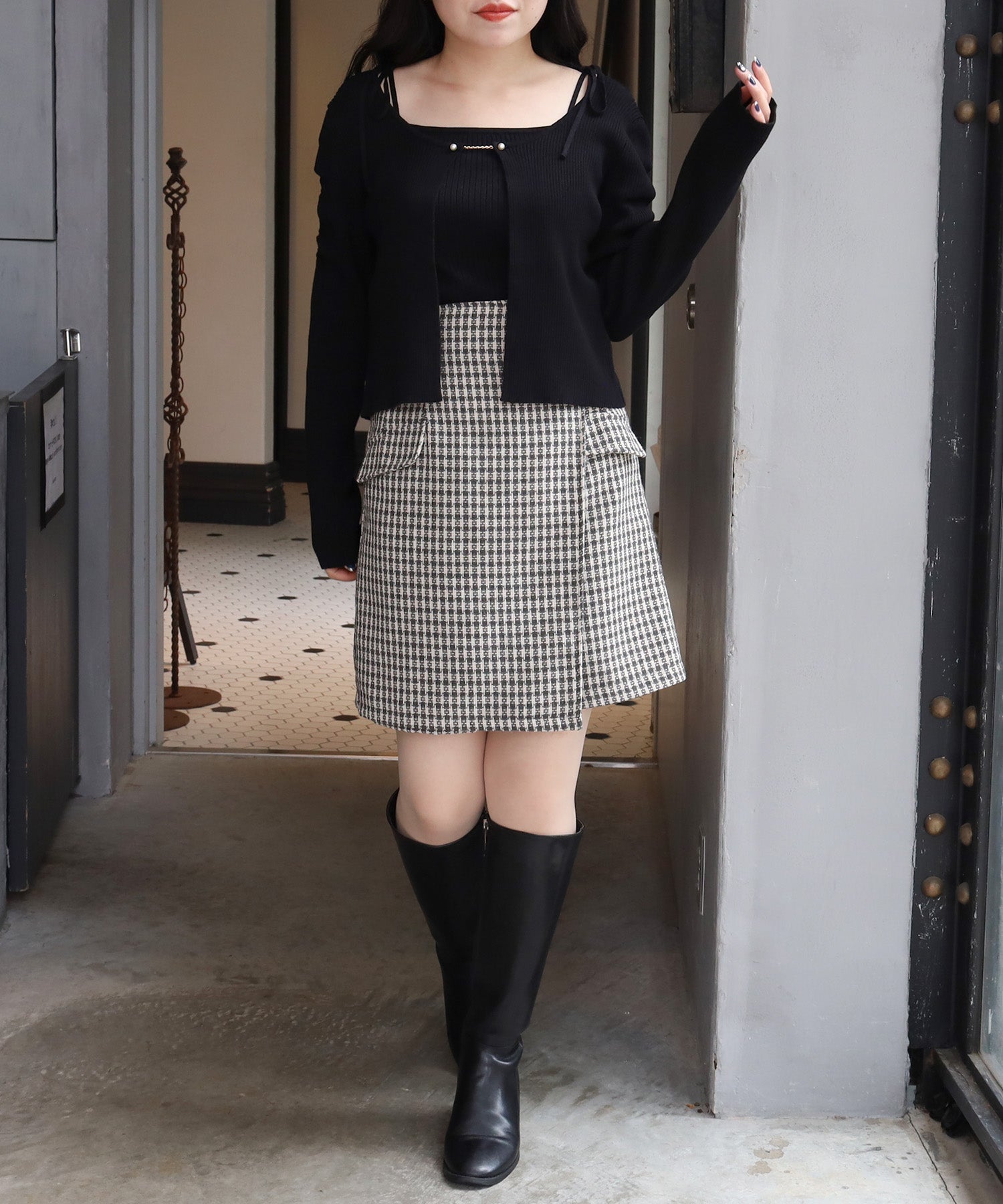 ブラック model:156cm 着用サイズ:M
ブラック model:156cm 着用サイズ:M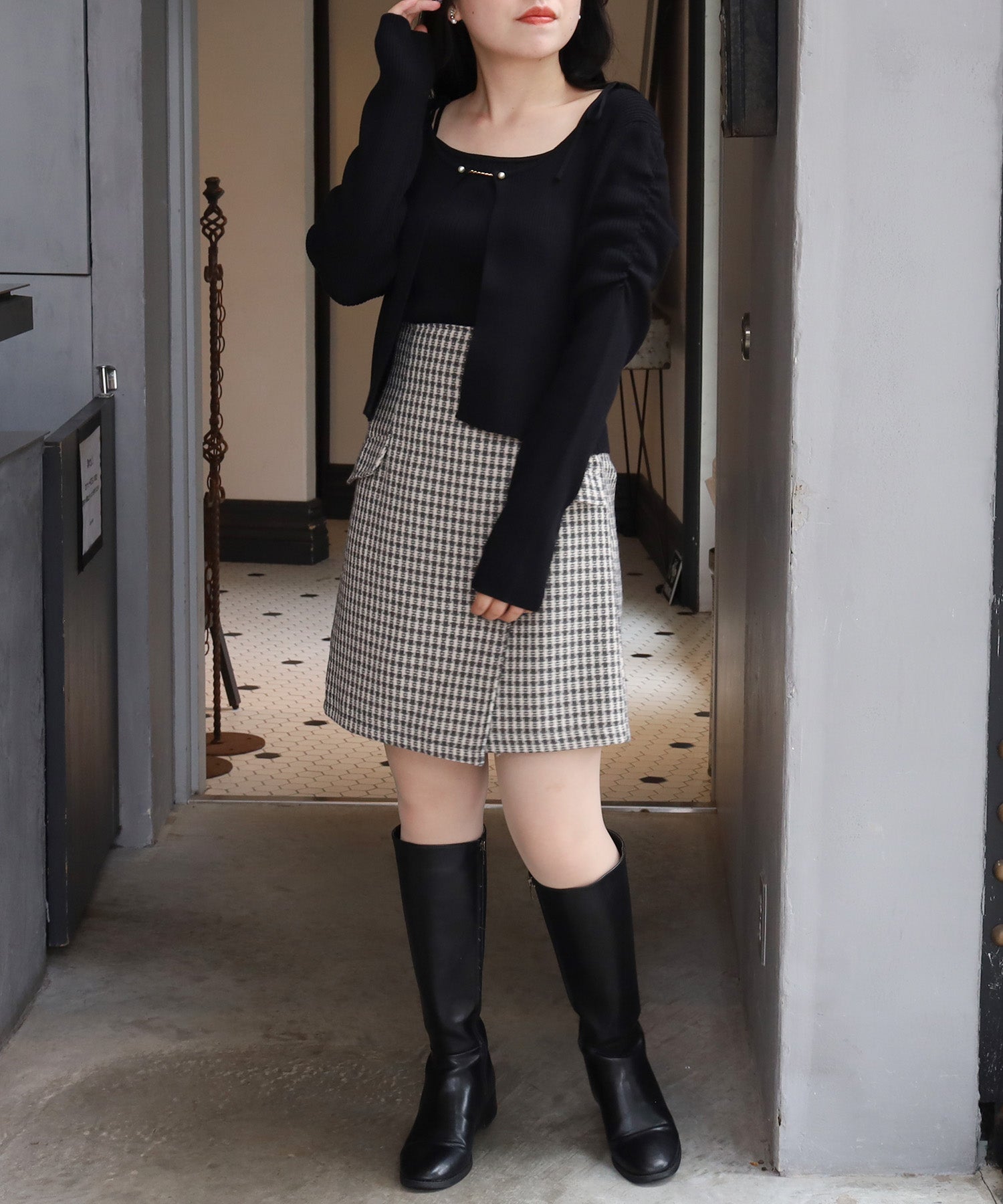 ブラック model:156cm 着用サイズ:M
ピンクベージュ model:156cm 着用サイズ:M
ピンクベージュ model:156cm 着用サイズ:M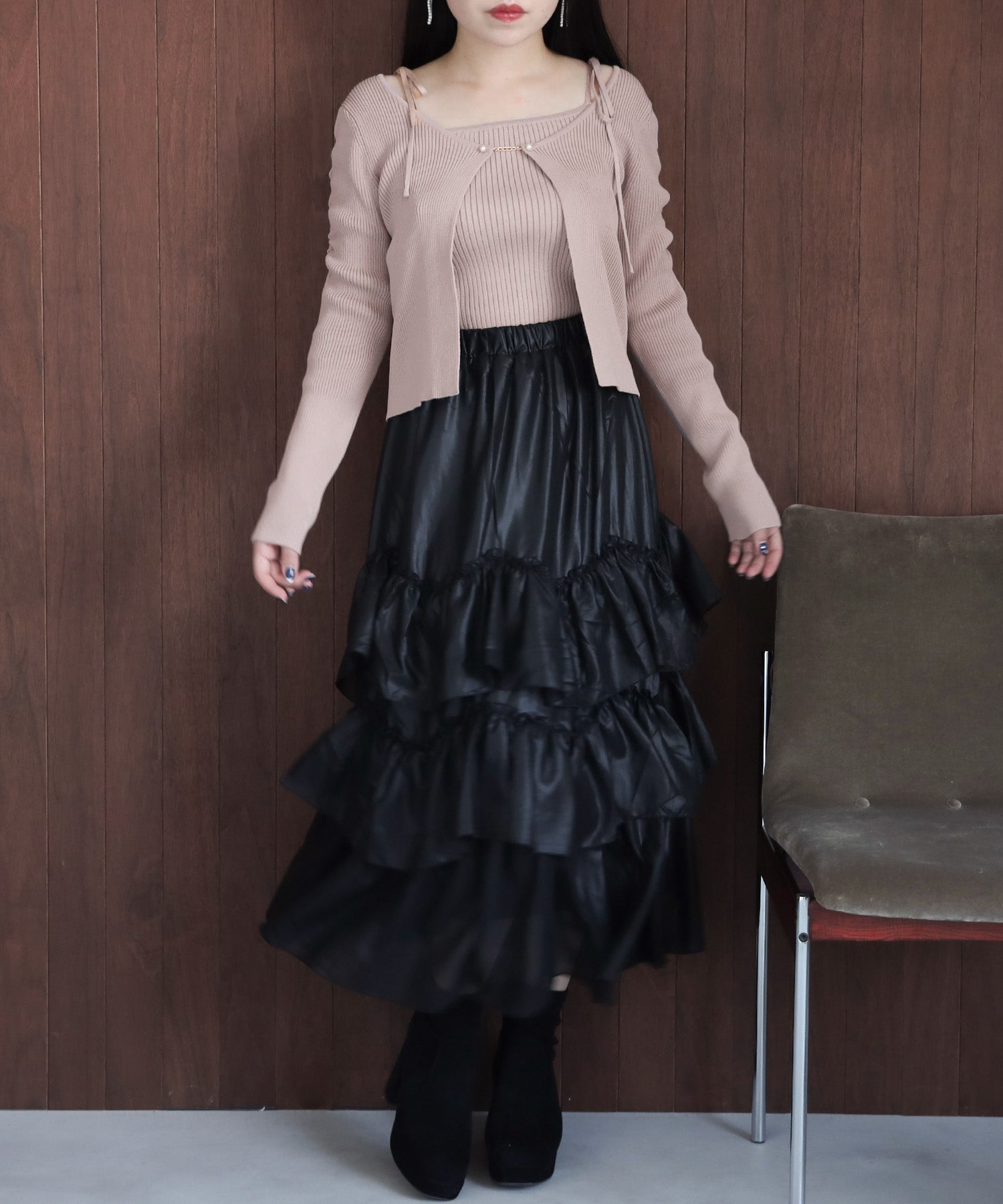 ピンクベージュ model:156cm 着用サイズ:M
ピンクベージュ model:156cm 着用サイズ:M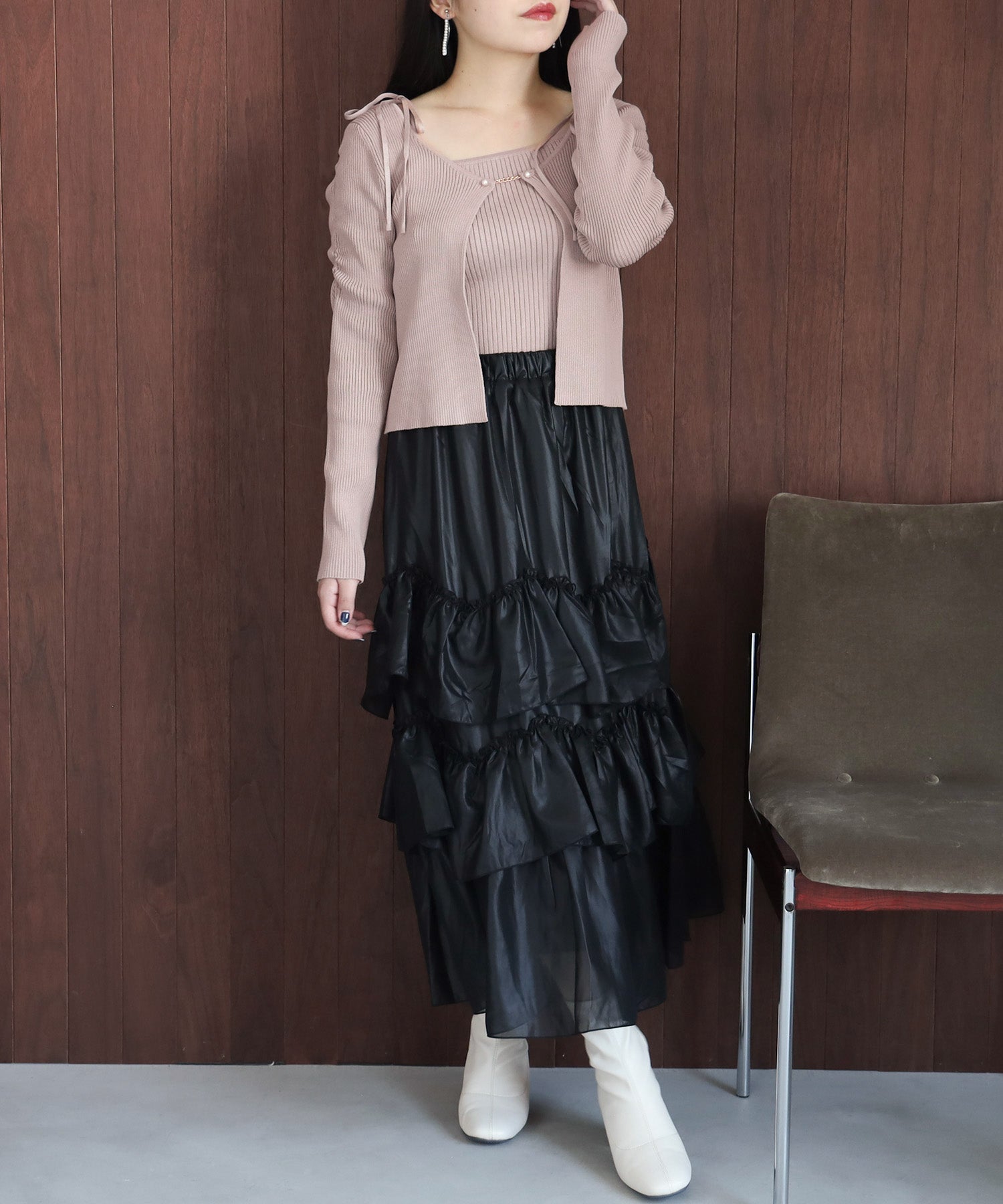 ピンクベージュ model:156cm 着用サイズ:M
Bolero knit ensemble with pearl chain
SKU: 1-145-3050-7113051
Sale price

¥5,390
Regular price
(/)
[The feminine ensemble will lead you to an adult lady♪]

A cute and mature item that comes with a knit bolero and camisole set that can be worn with many different combinations.

The shirring on the shoulders gives a soft and fluffy impression, and also secretly covers the lines of your upper arms.

Creates a feminine style.

The shoulder straps of the camisole can be adjusted to the length that suits you◎

Made of a rayon blend material that is stretchy and soft to the touch, making it extremely comfortable to wear.

With the fit of a camisole and the loose fit of a bolero,

ODIER's new excellent ensemble, which shows off its feminine lines, is This is a perfect piece for the upcoming season.

Model height: 156/163cm

(Wearing size: M)


Outer material: 80% rayon, 20% polyester


Country of origin: China


[Camisole washing instructions]


[Bolero washing instructions]

bolero
Length
bust
shoulder width
Sleeve Length
M
44
78
35
55

*The table above is a dimension table for each size.

*The size indicated on the product is the standard size for wearing.

*Even for the same product, there may be individual differences of about 1cm during the production process.

*Please note that the color of the product may differ slightly from the actual product due to external light and lighting.





[Precautions for handling]

Please note that due to the characteristics of the material, this product may shrink slightly when washed with water.
Dark-colored items may fade due to excessive friction or friction when wet, or the color may transfer to other clothing or belongings, so please wash them separately from other items.
Please note that due to the characteristics of the material, pilling and pilling may occur.

Only 2 units left
Only 3 units left
Out of stock
Out of stock
Bolero knit ensemble with pearl chain
Sale price

¥5,390
Regular price
Choose options
ブラウン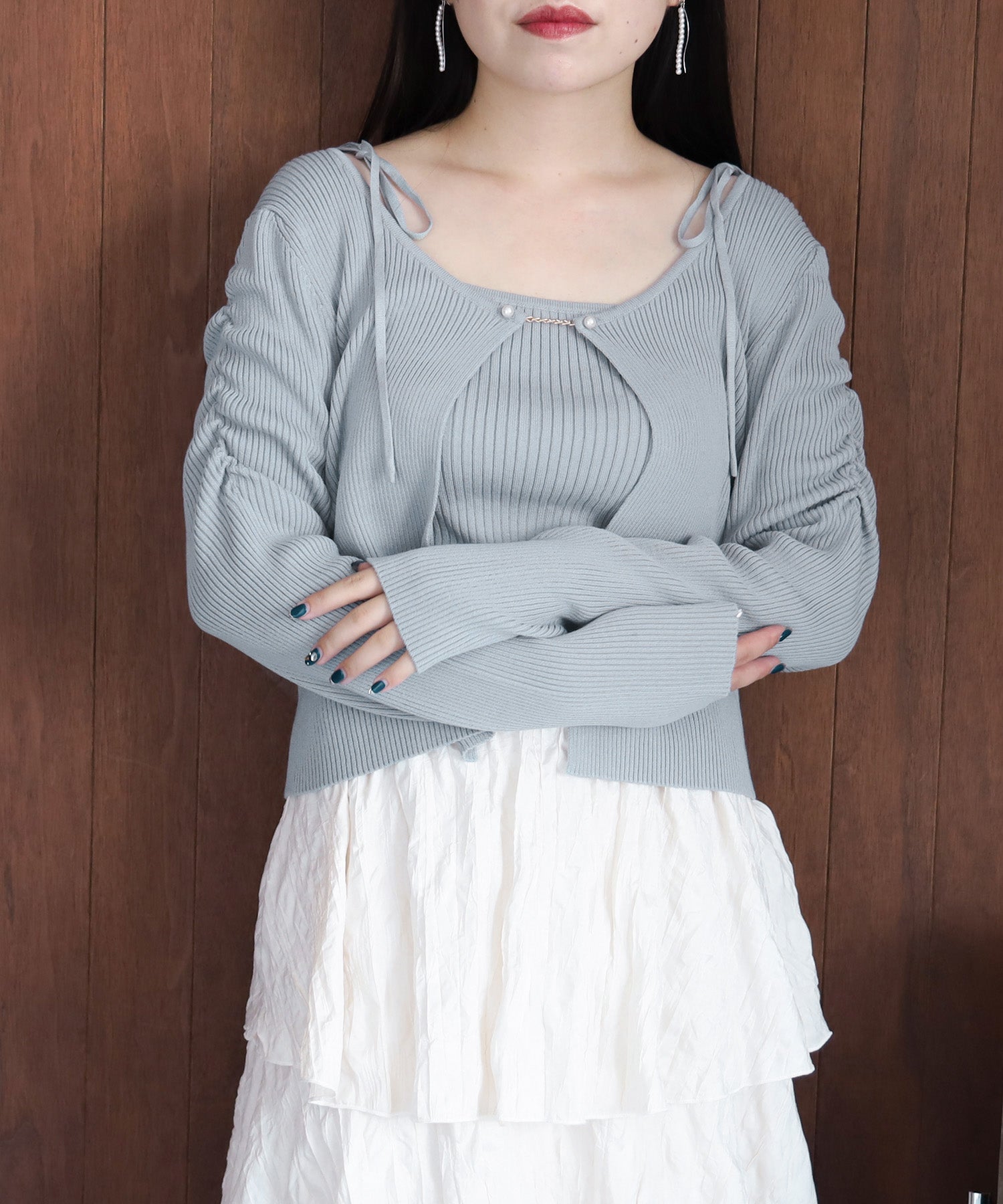 ライトグレー
ブラック
ピンクベージュ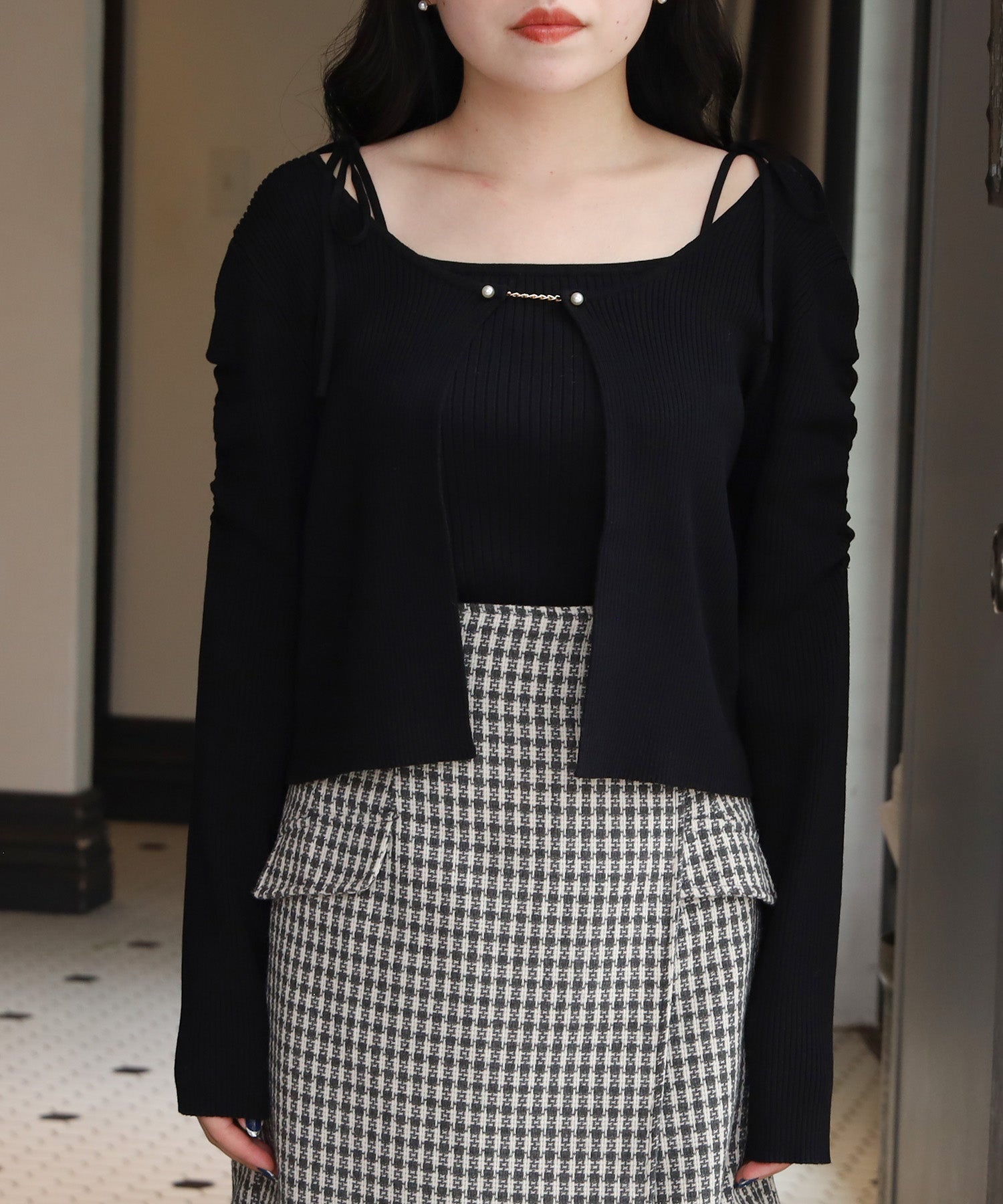 ディティール(前)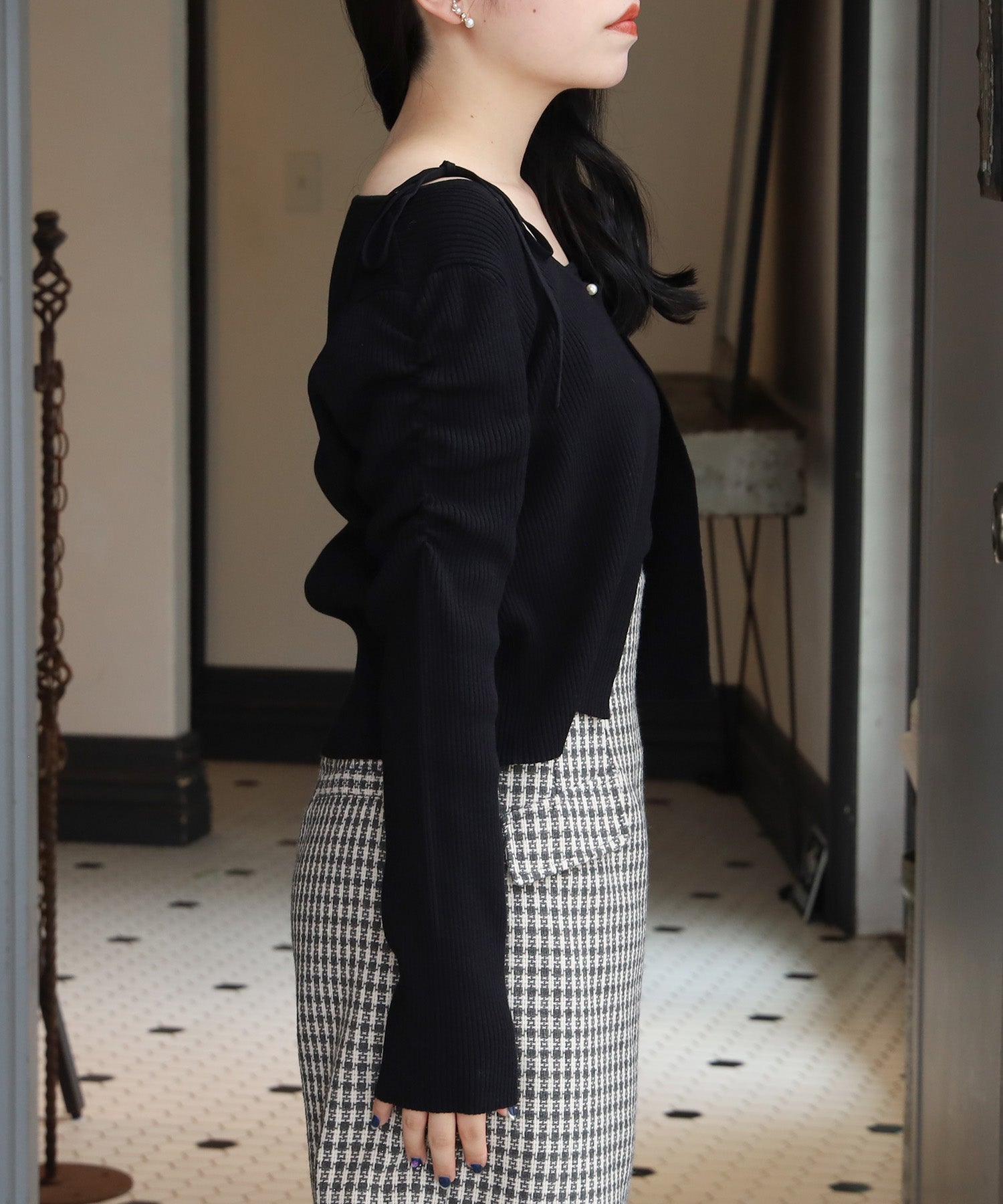 ディティール(横)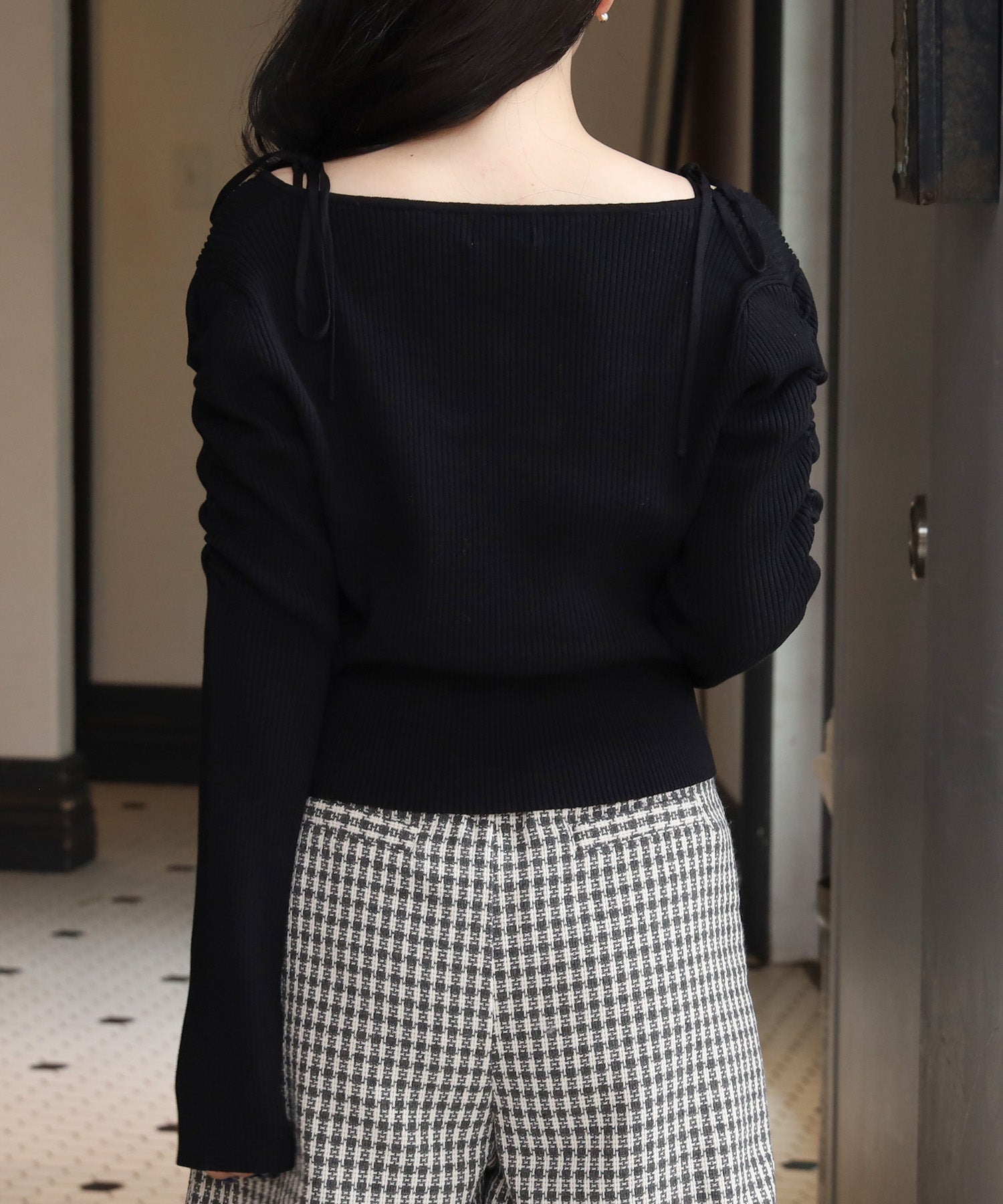 ディティール(後)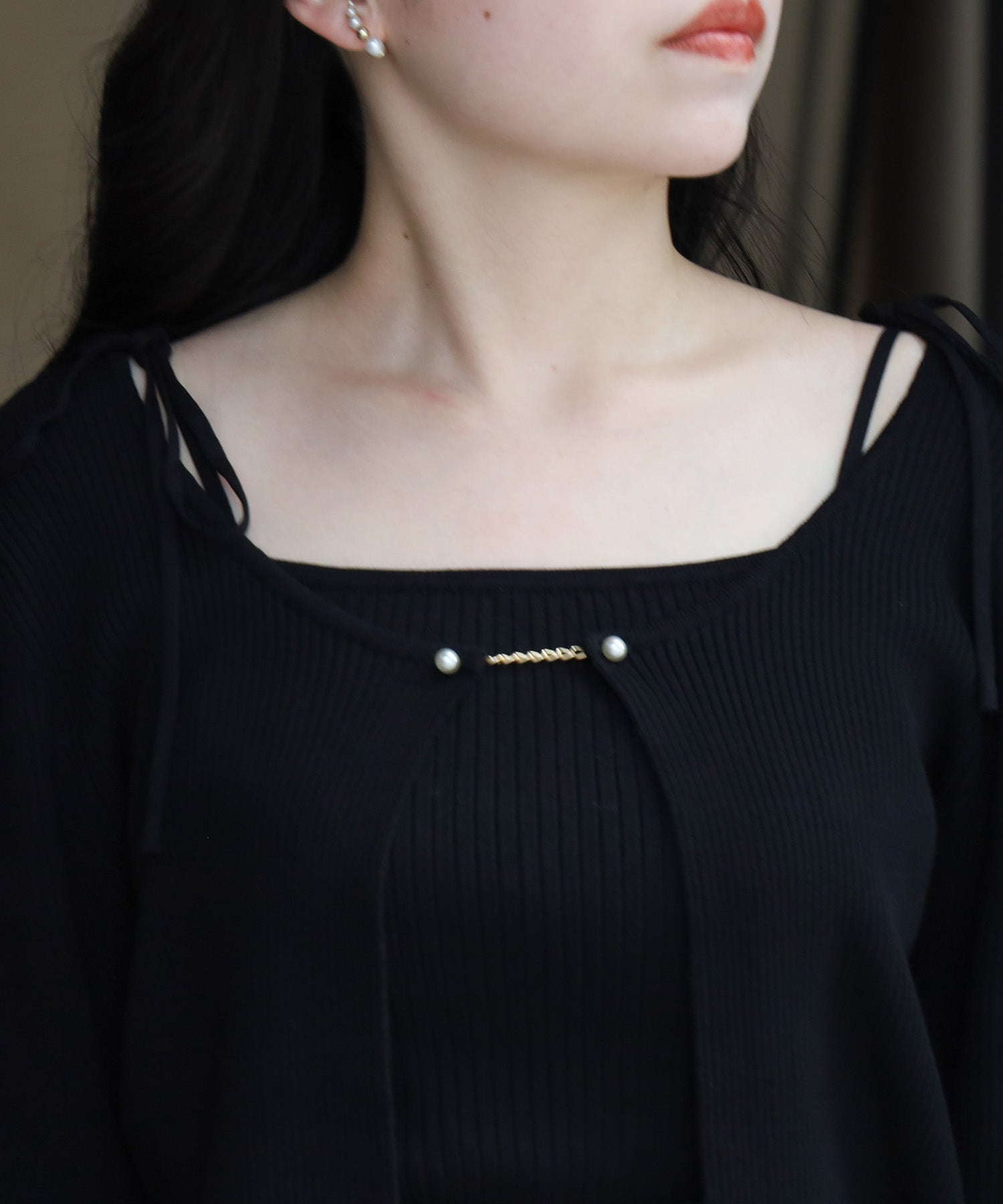 襟元(前)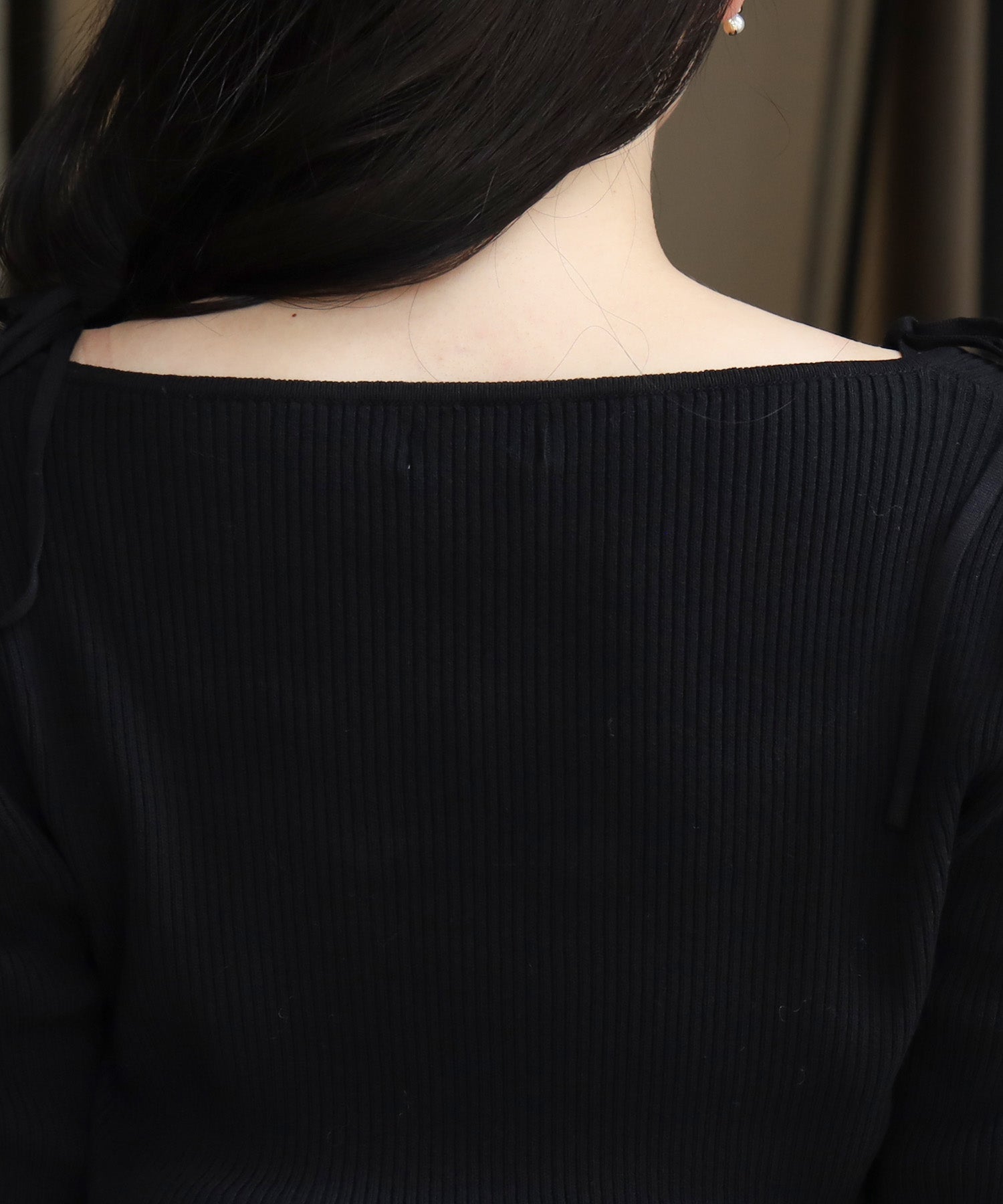 襟元(後)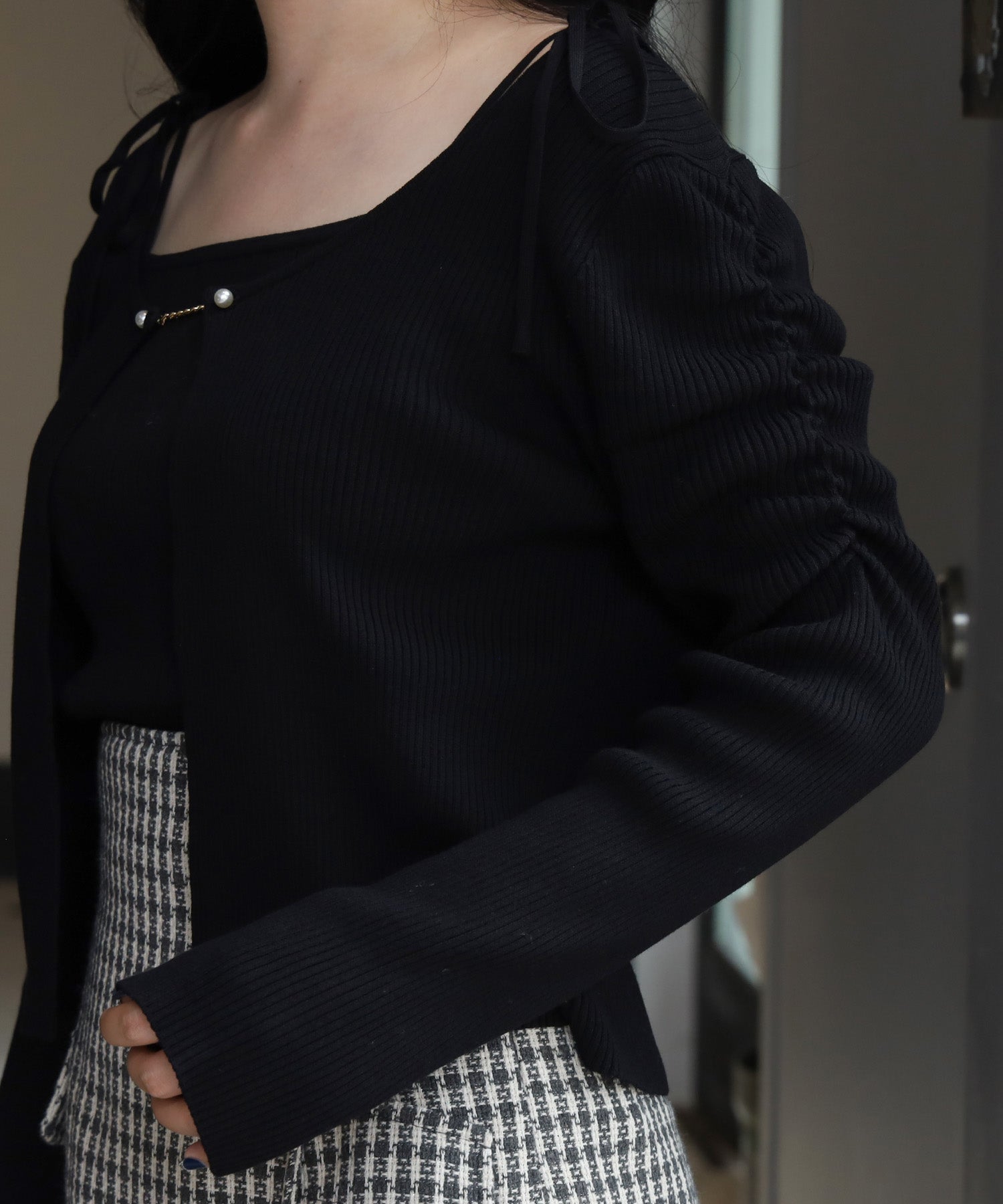 袖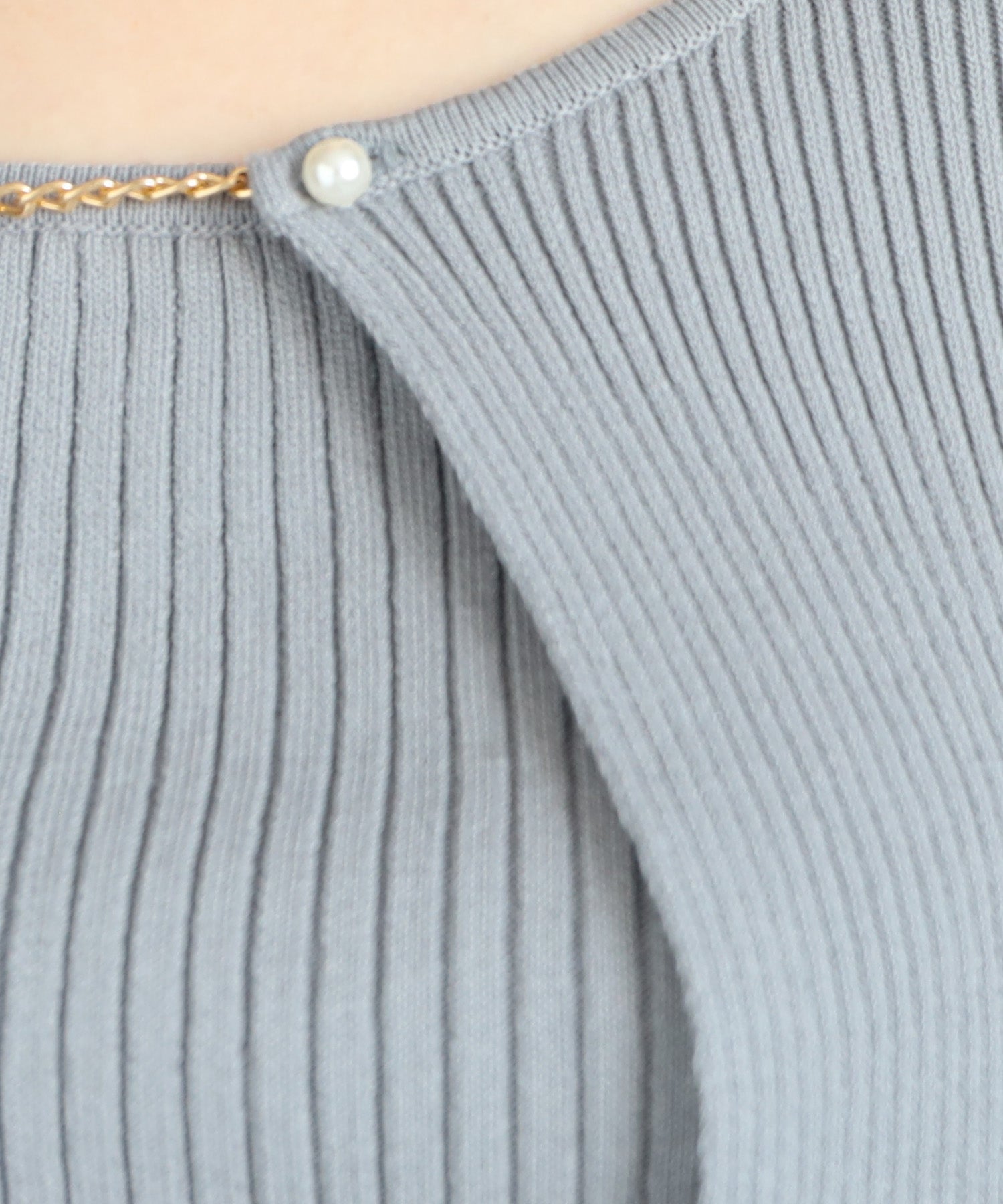 ディティール(ライトグレー)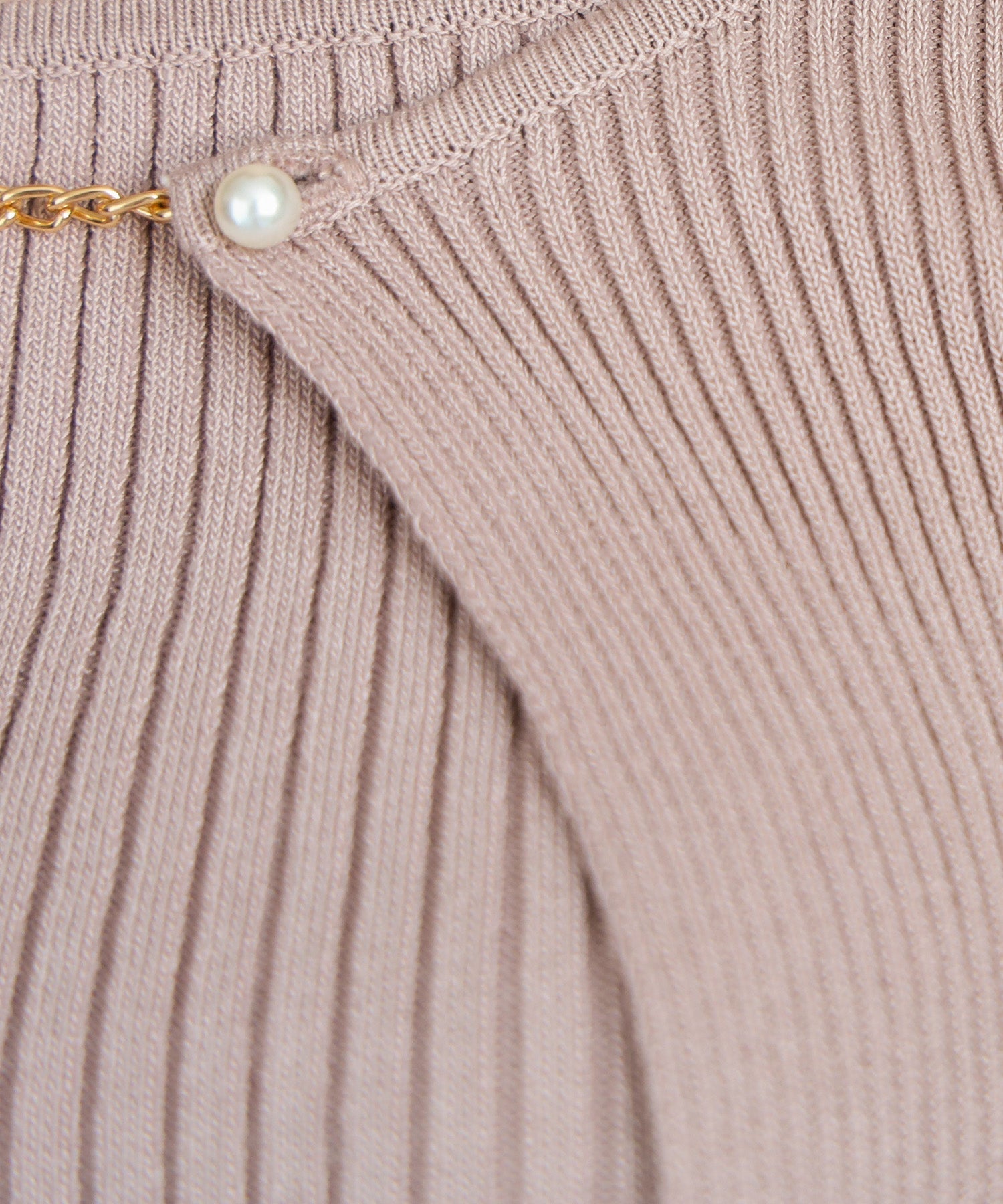 ディティール(ピンクベージュ)
ブラウン model:163cm 着用サイズ:M
ブラウン model:163cm 着用サイズ:M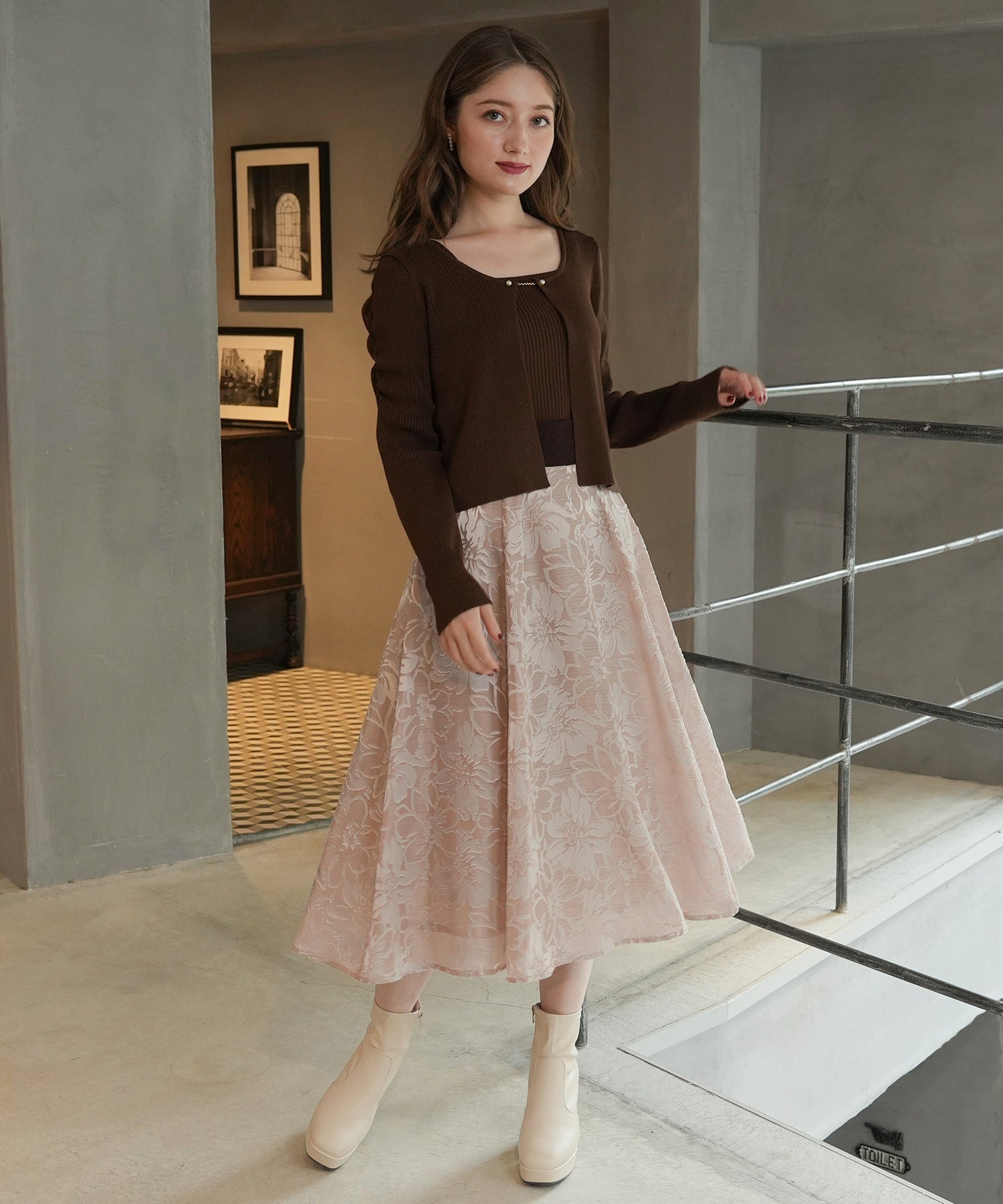 ブラウン model:163cm 着用サイズ:M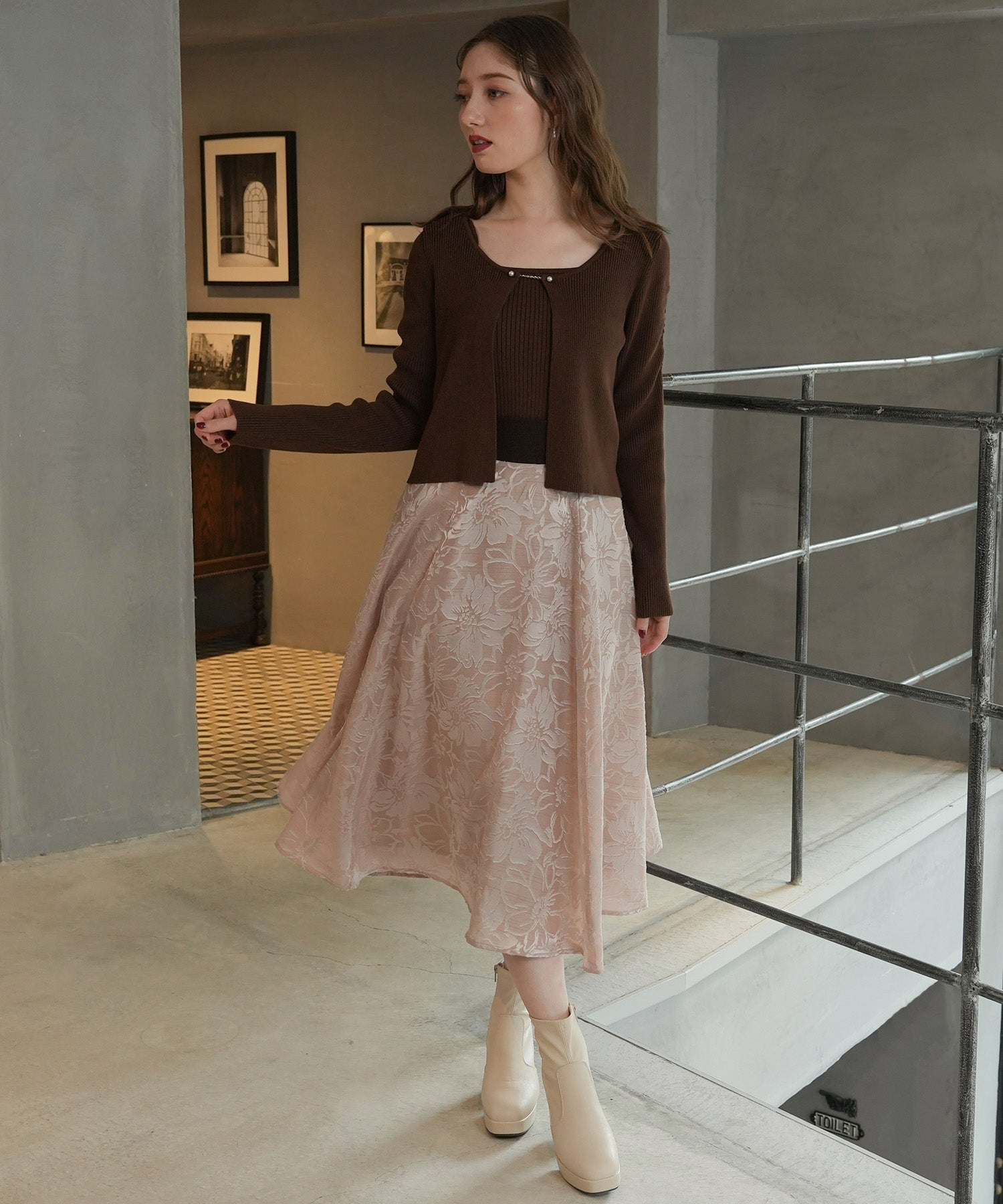 ブラウン model:163cm 着用サイズ:M
ブラウン model:163cm 着用サイズ:M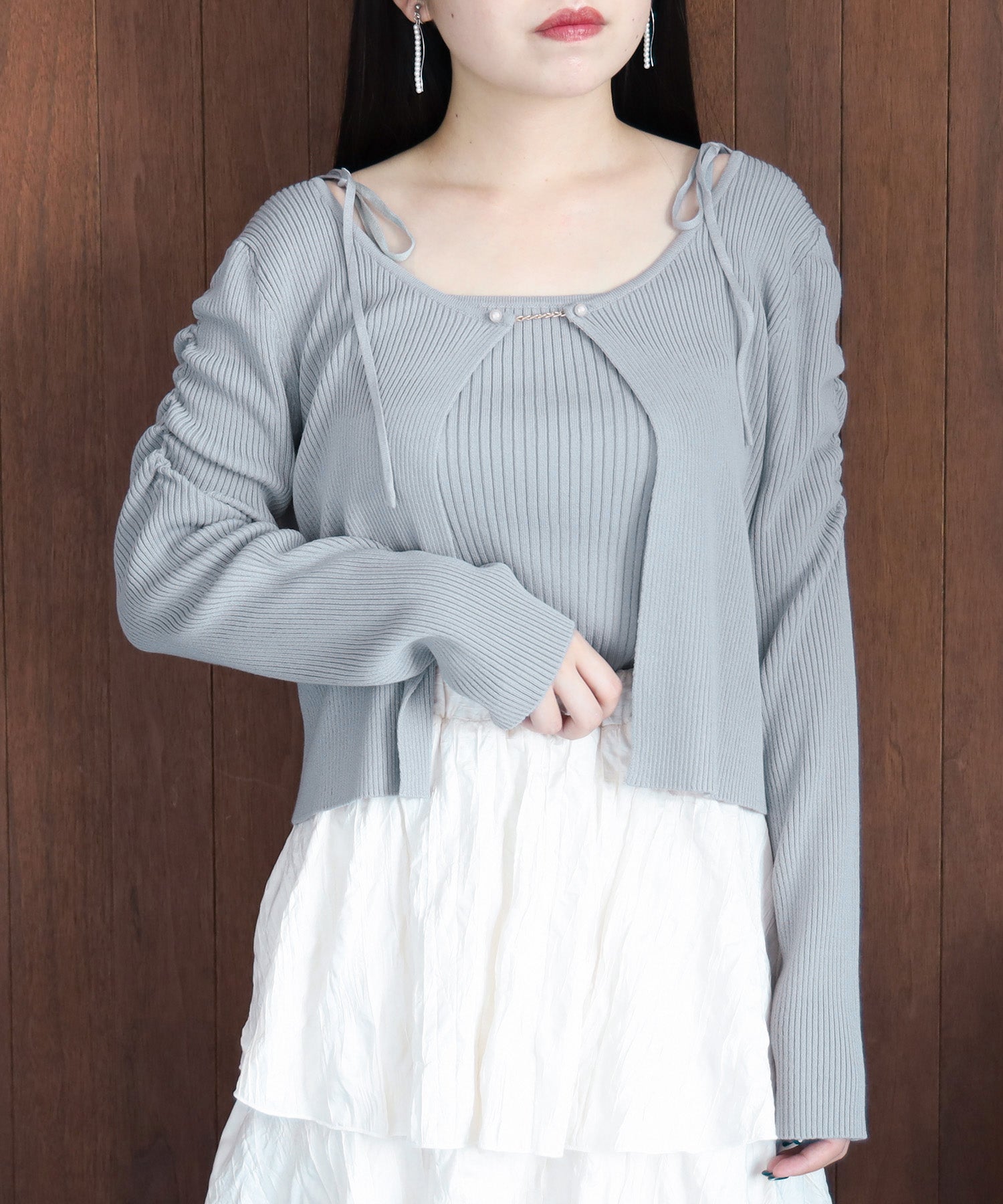 ライトグレー model:156cm 着用サイズ:M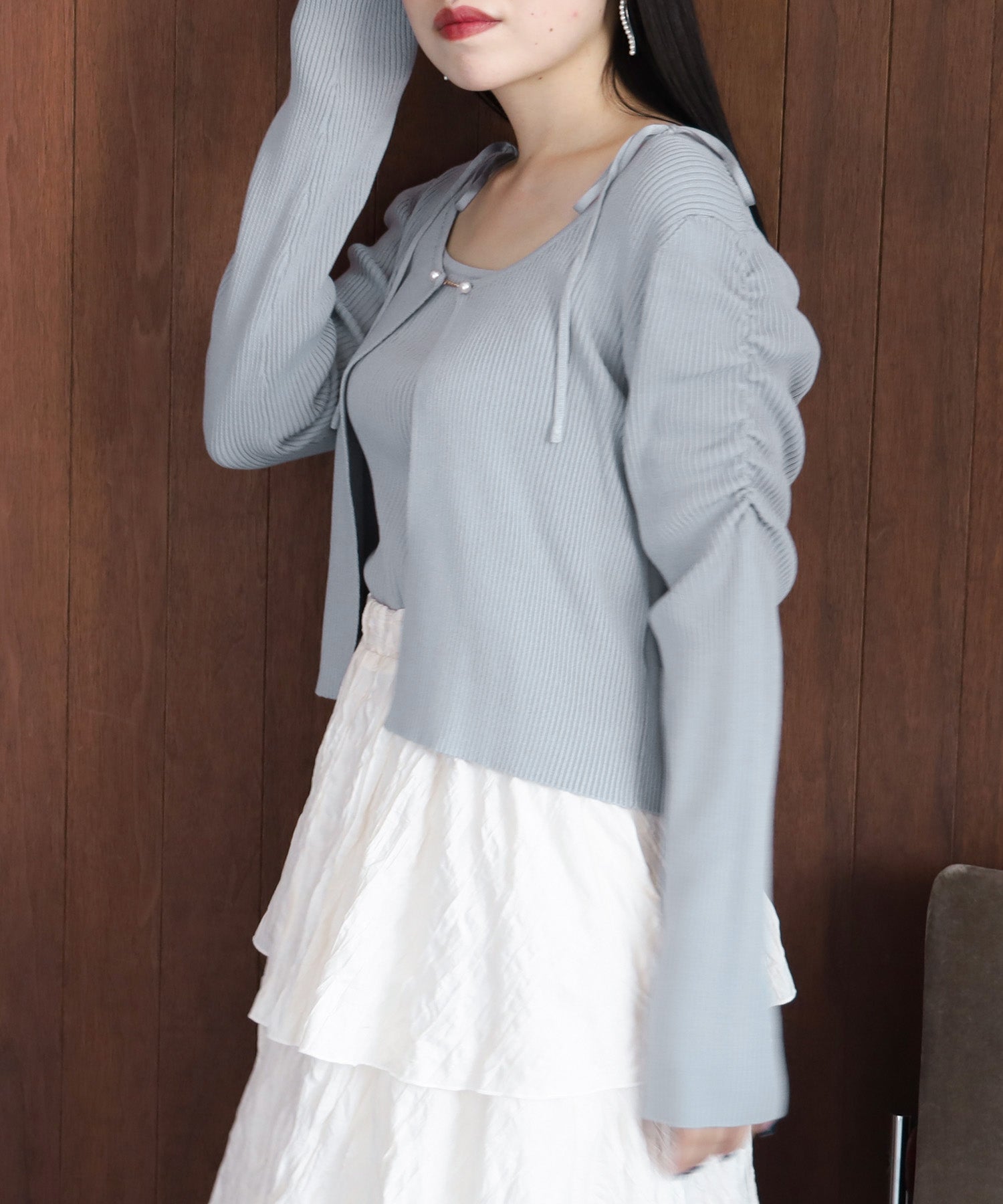 ライトグレー model:156cm 着用サイズ:M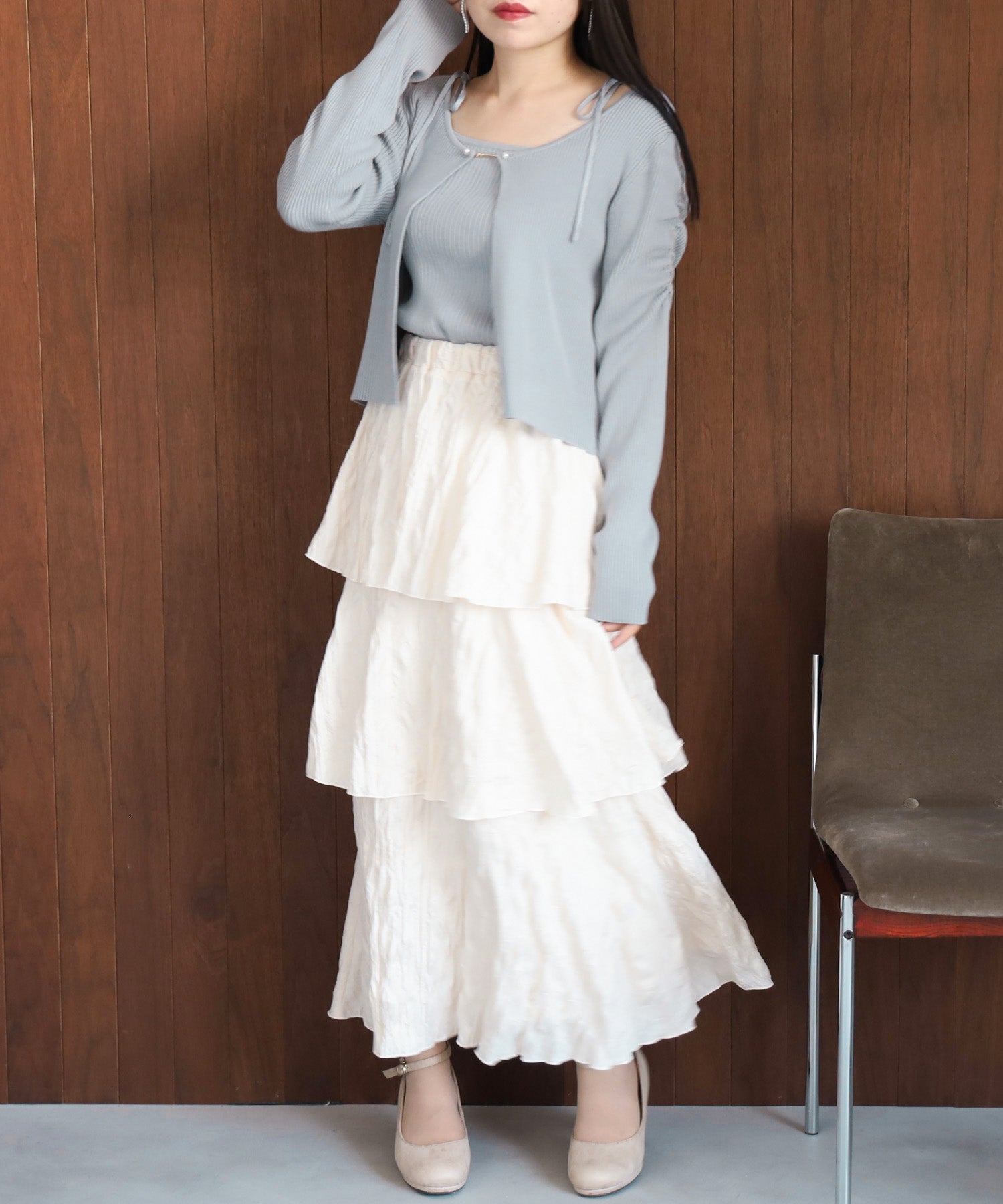 ライトグレー model:156cm 着用サイズ:M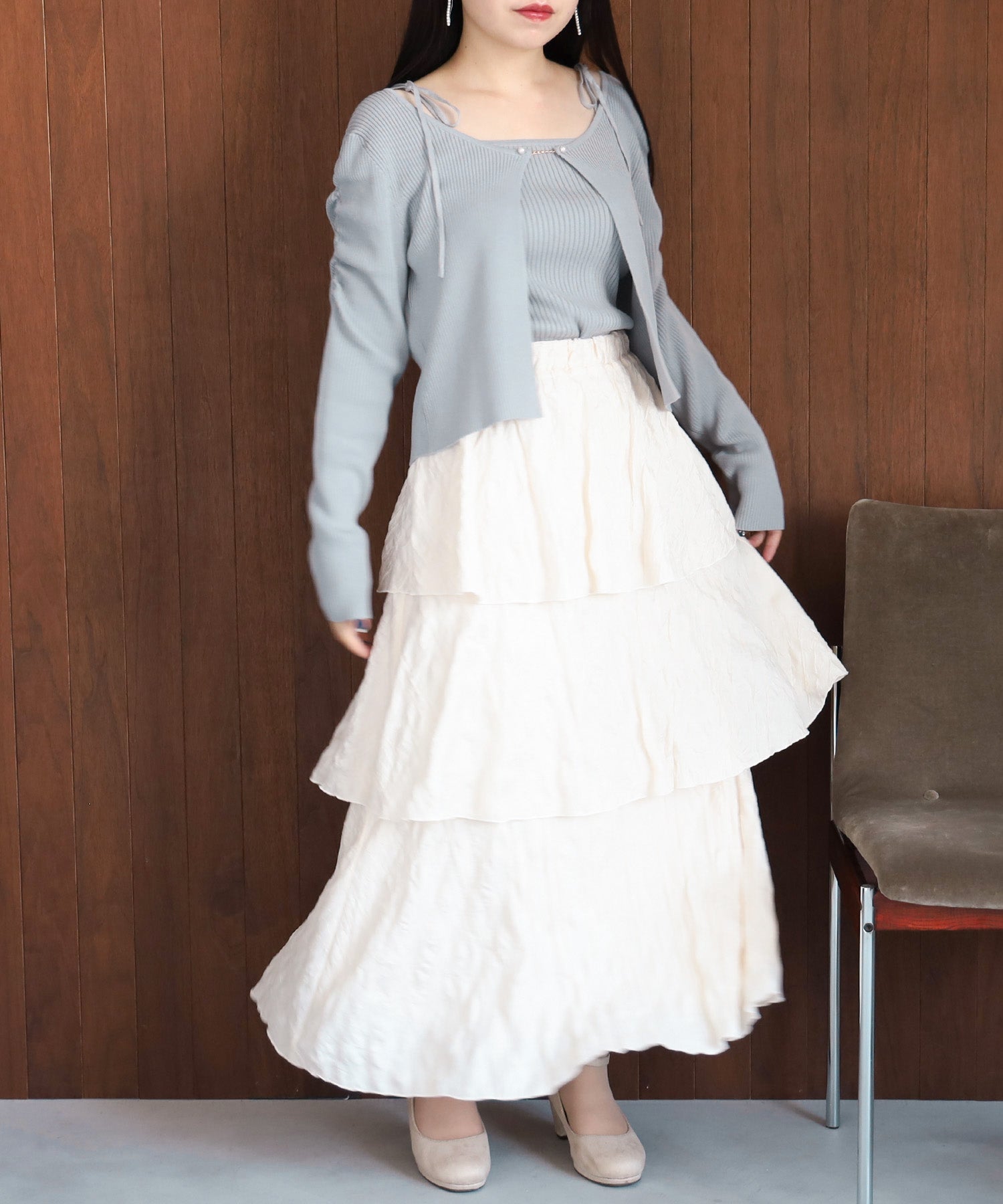 ライトグレー model:156cm 着用サイズ:M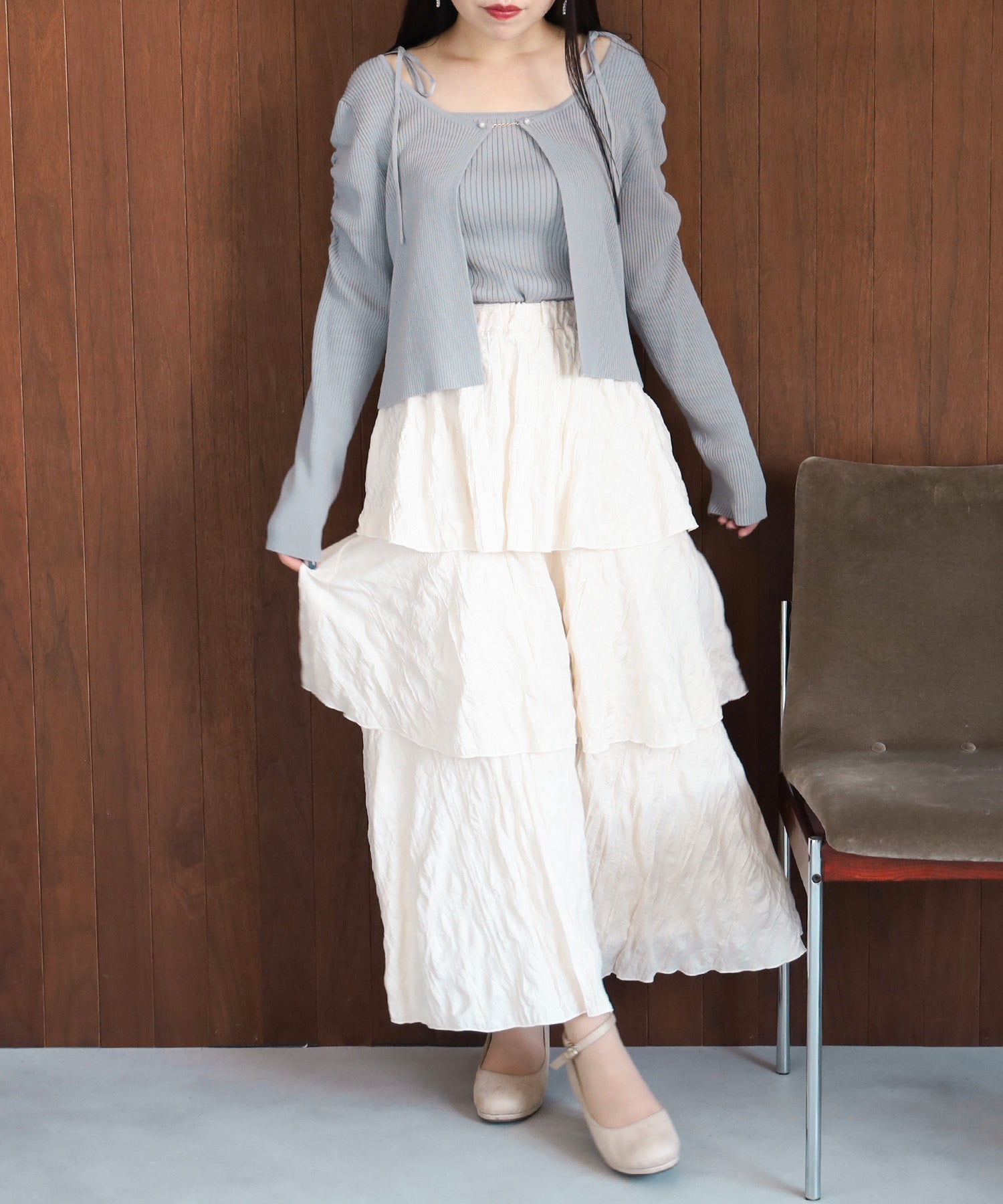 ライトグレー model:156cm 着用サイズ:M
ブラック model:156cm 着用サイズ:M
ブラック model:156cm 着用サイズ:M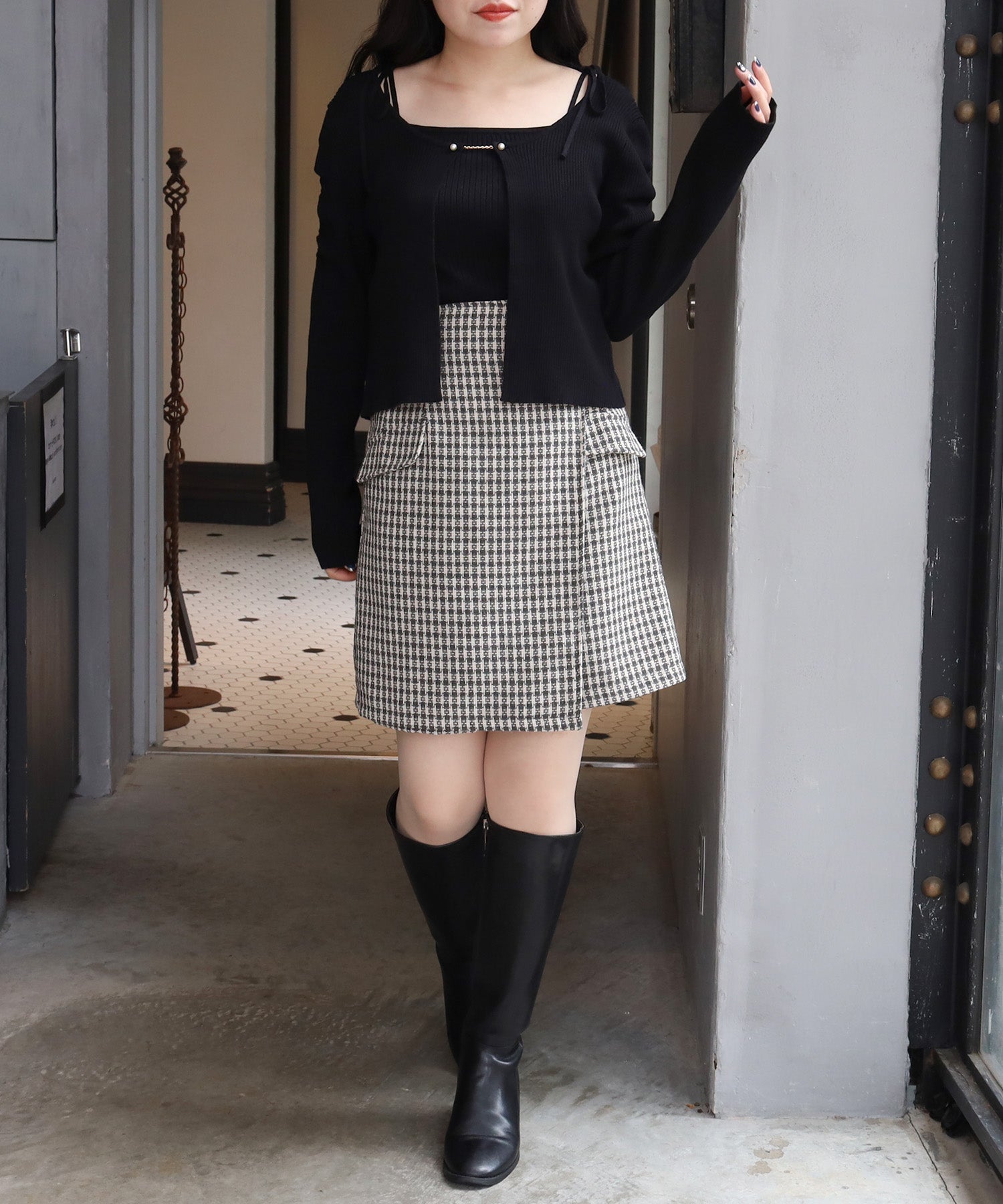 ブラック model:156cm 着用サイズ:M
ブラック model:156cm 着用サイズ:M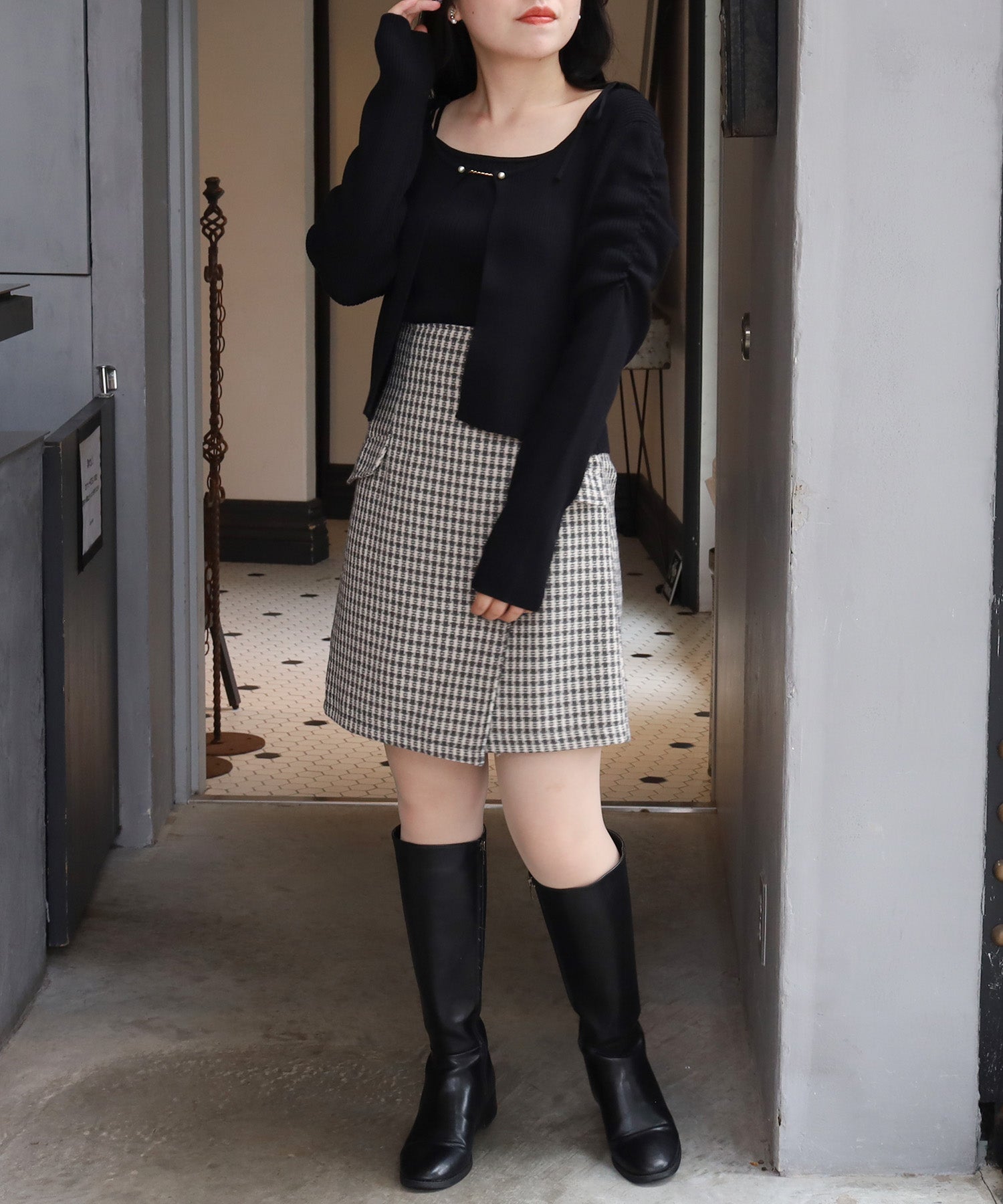 ブラック model:156cm 着用サイズ:M
ピンクベージュ model:156cm 着用サイズ:M
ピンクベージュ model:156cm 着用サイズ:M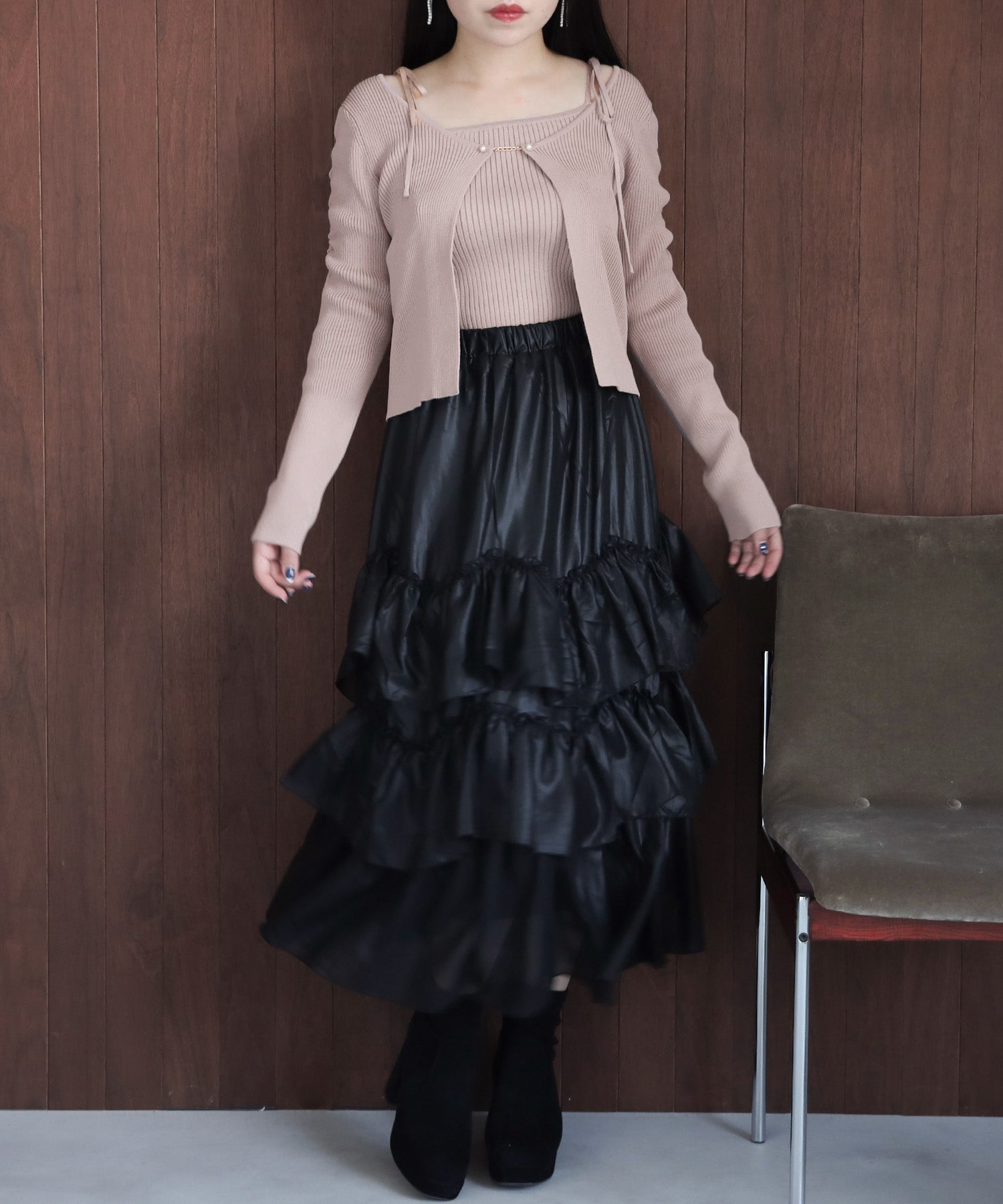 ピンクベージュ model:156cm 着用サイズ:M
ピンクベージュ model:156cm 着用サイズ:M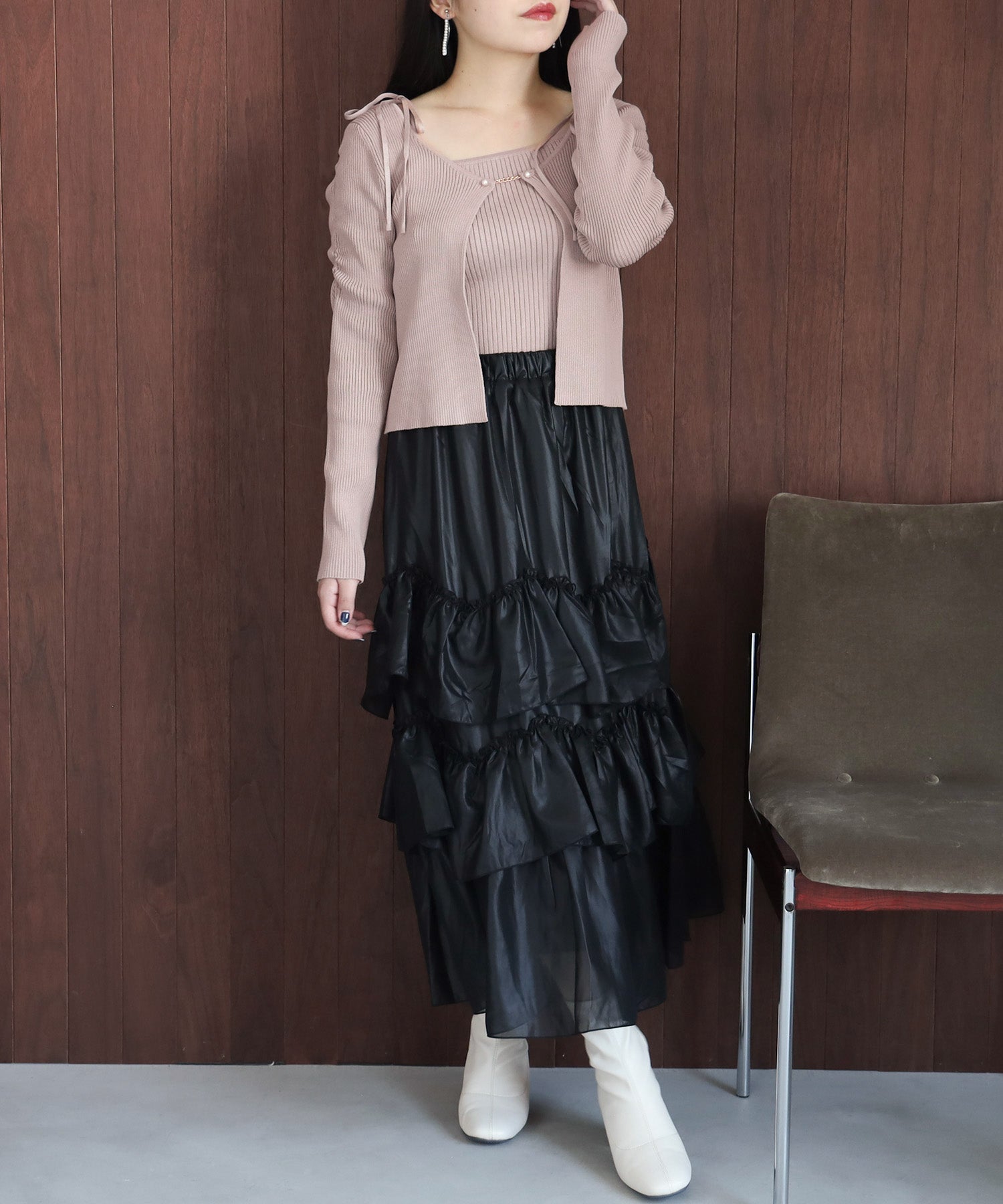 ピンクベージュ model:156cm 着用サイズ:M