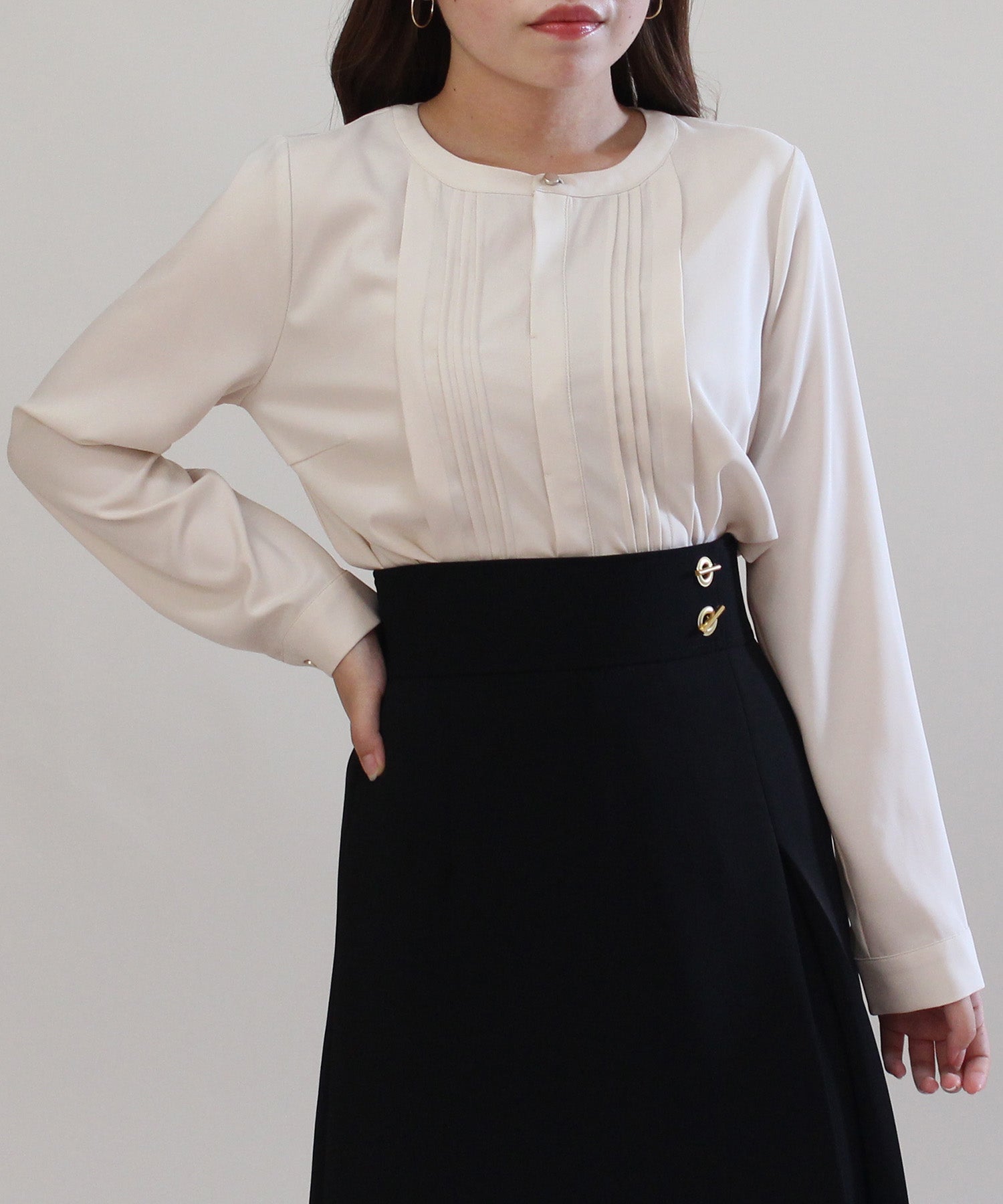 ベージュ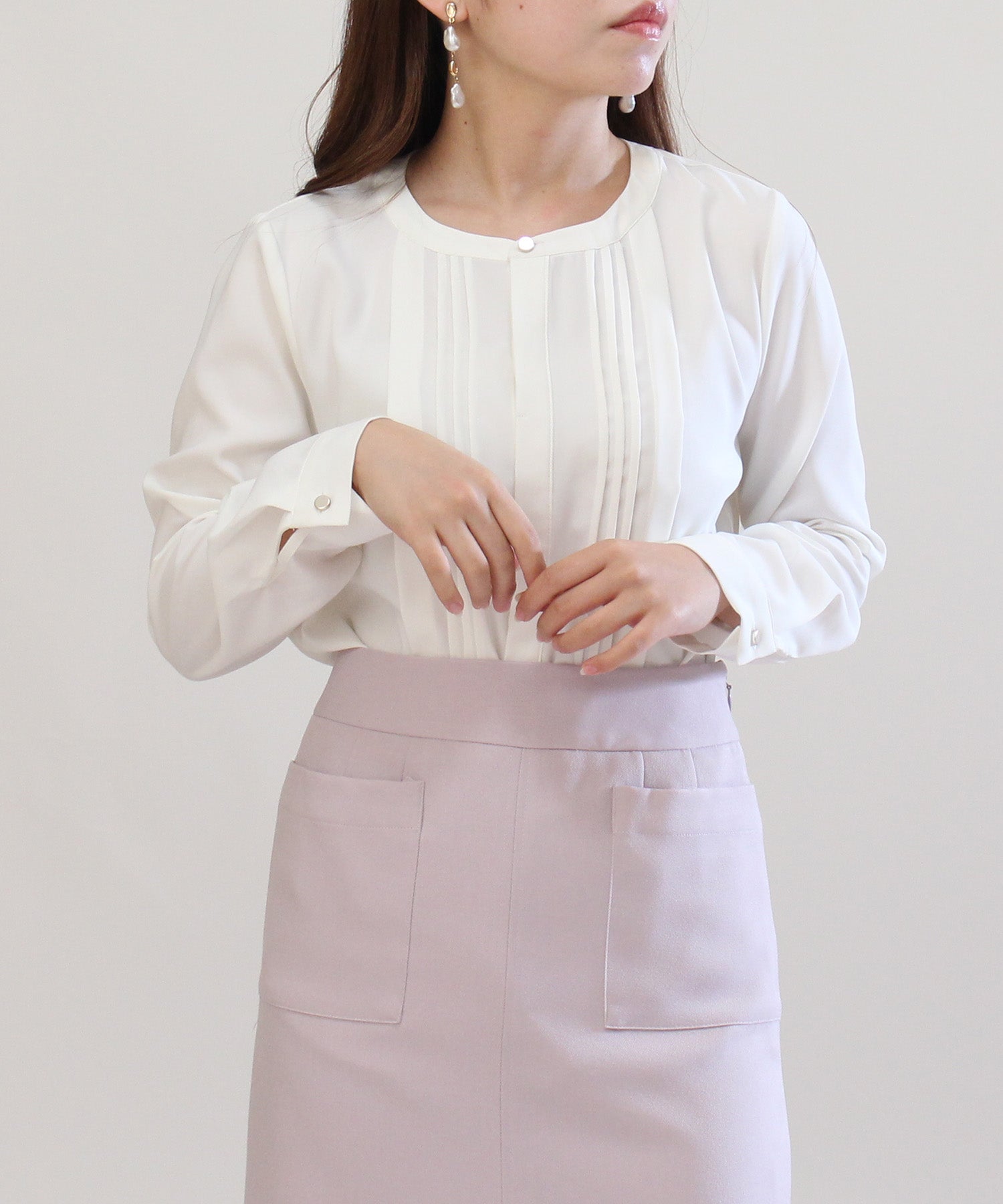 ホワイト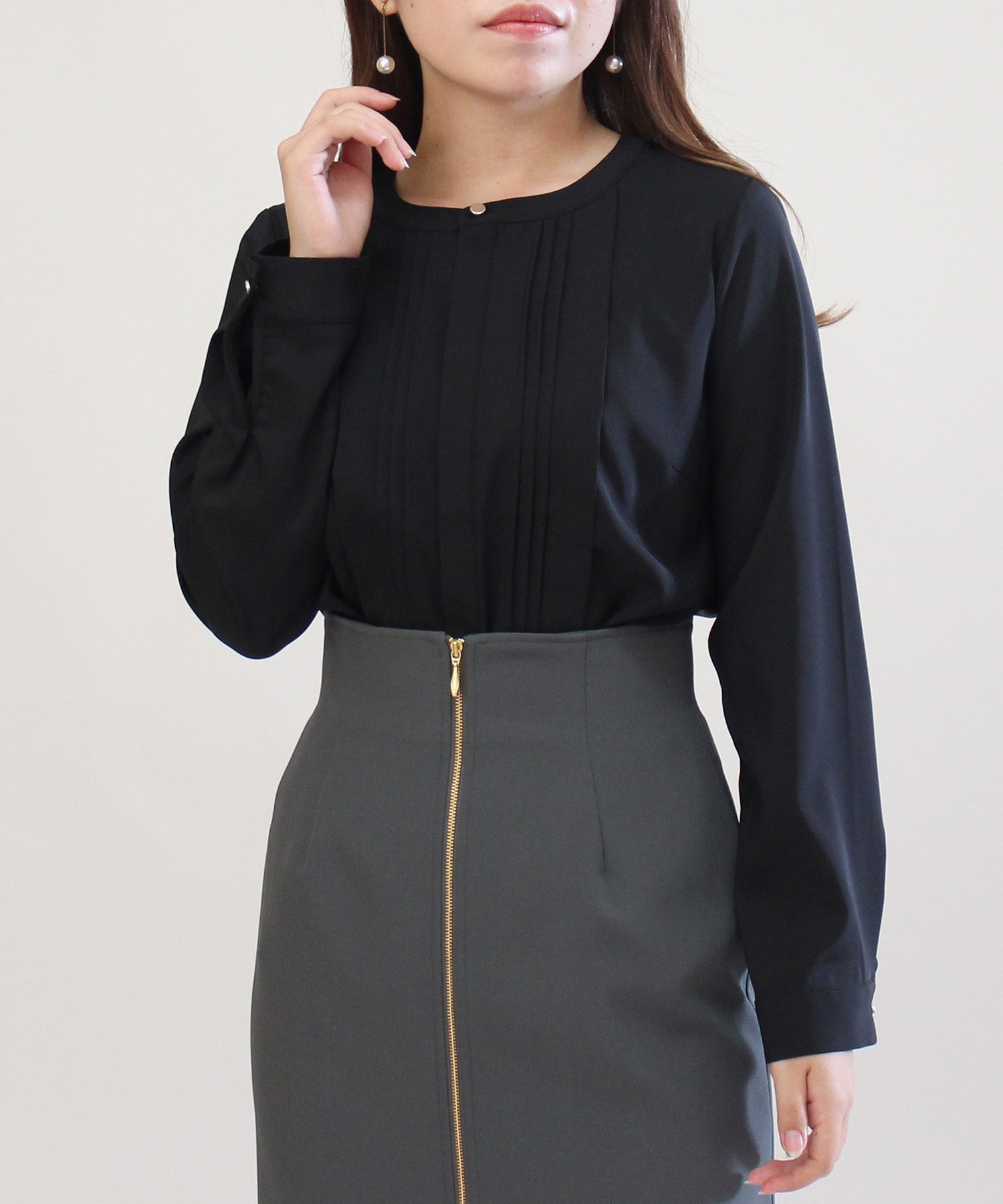 ブラック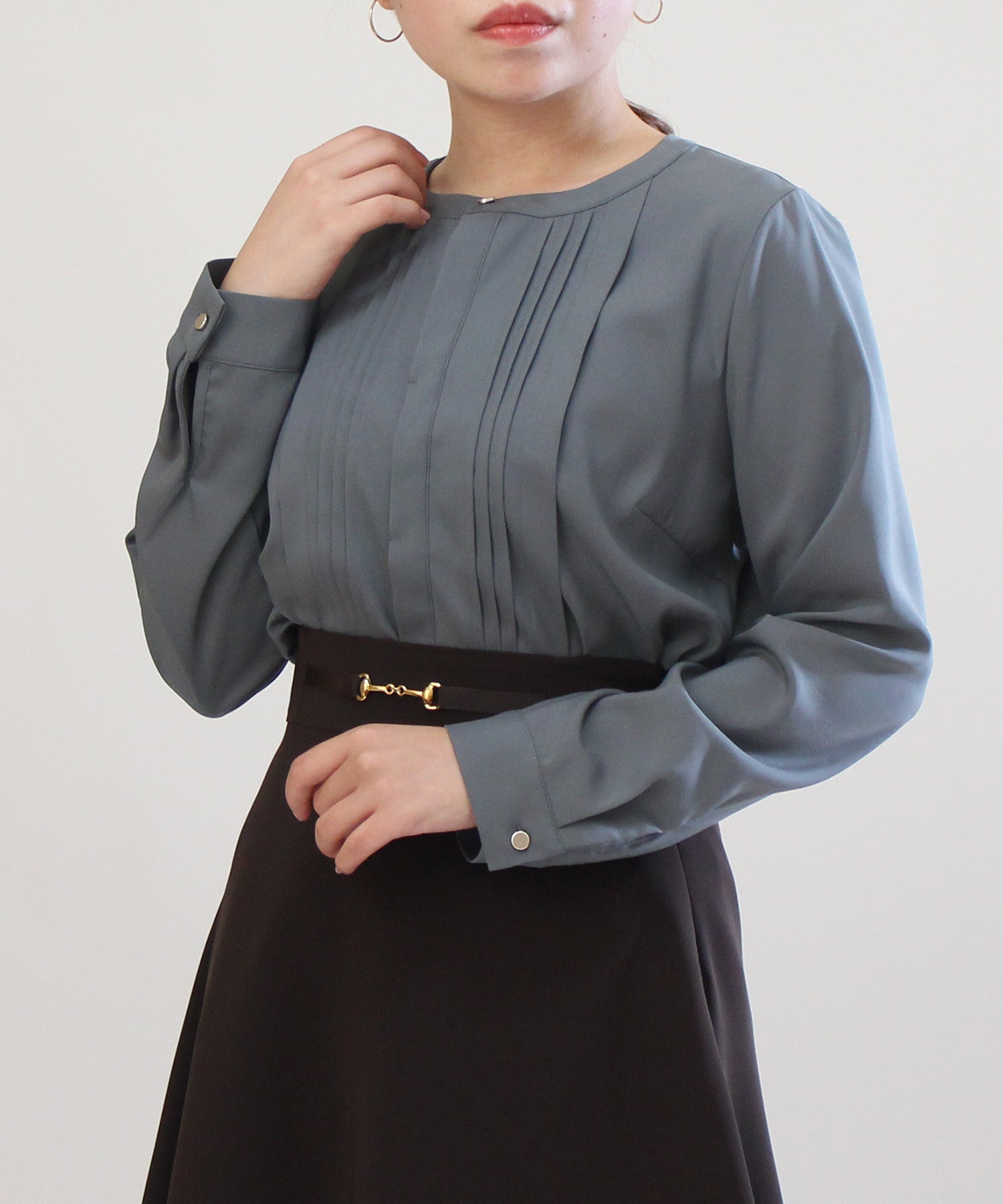 ブルーグリーン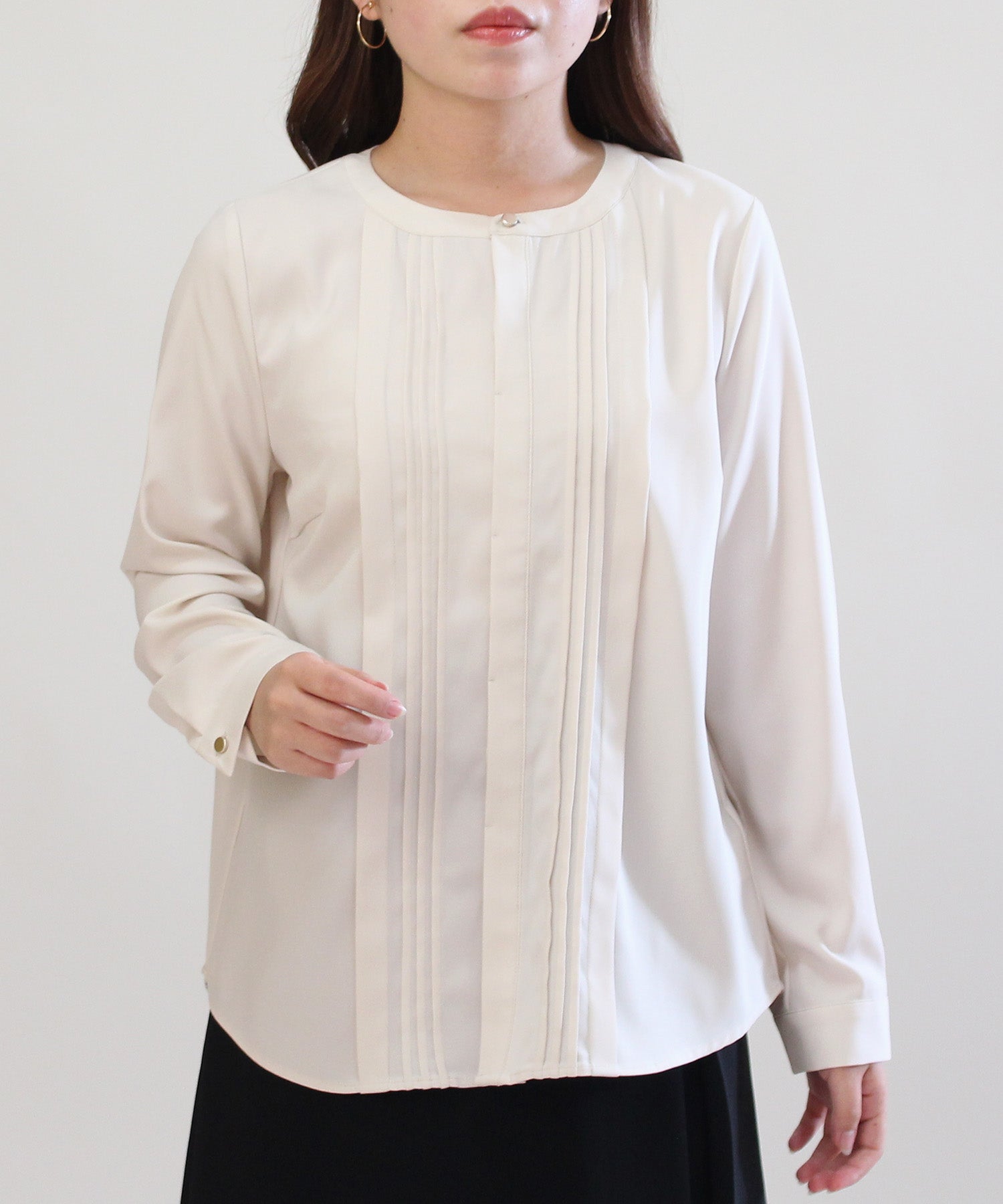 ディティール(前)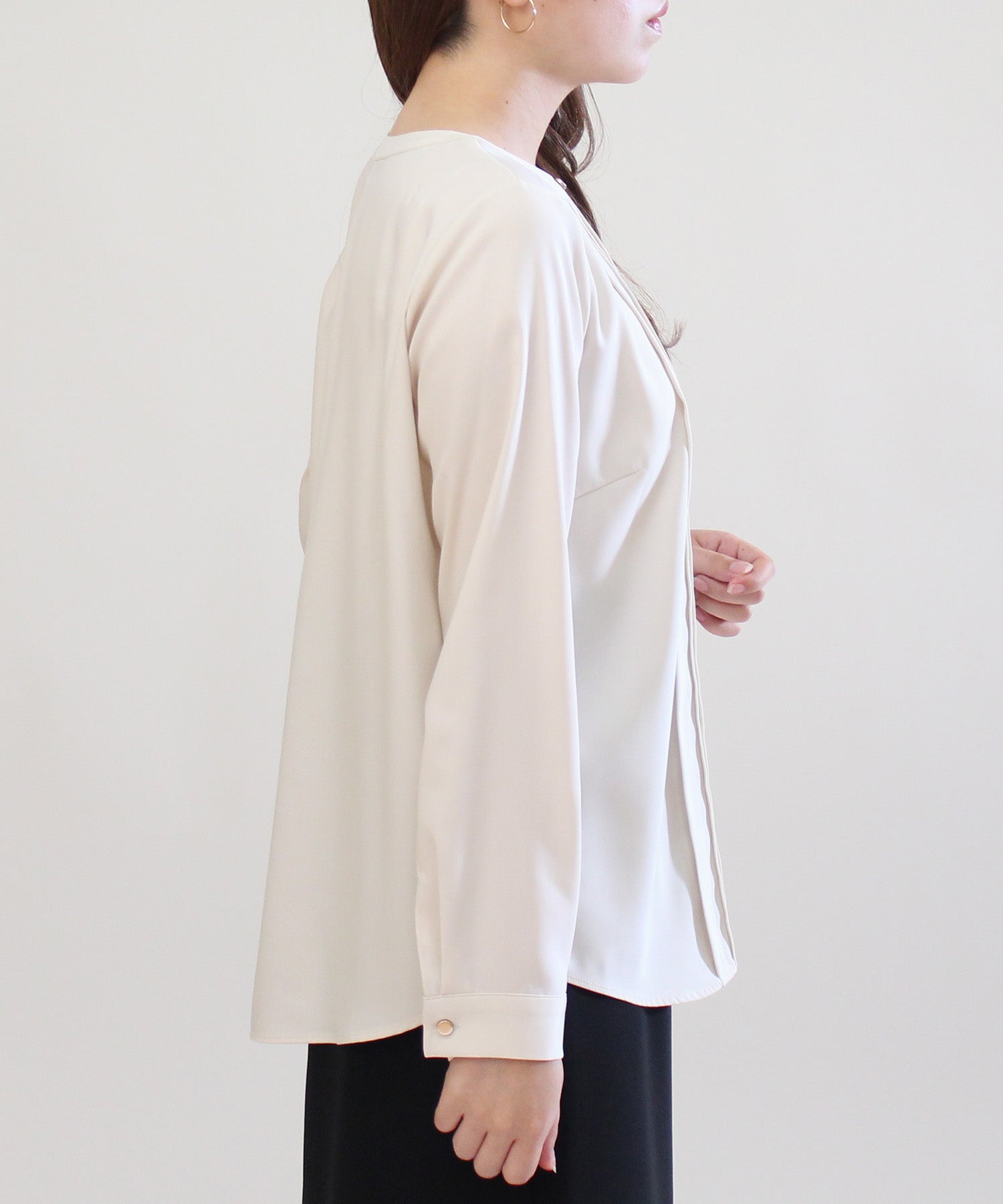 ディティール(横)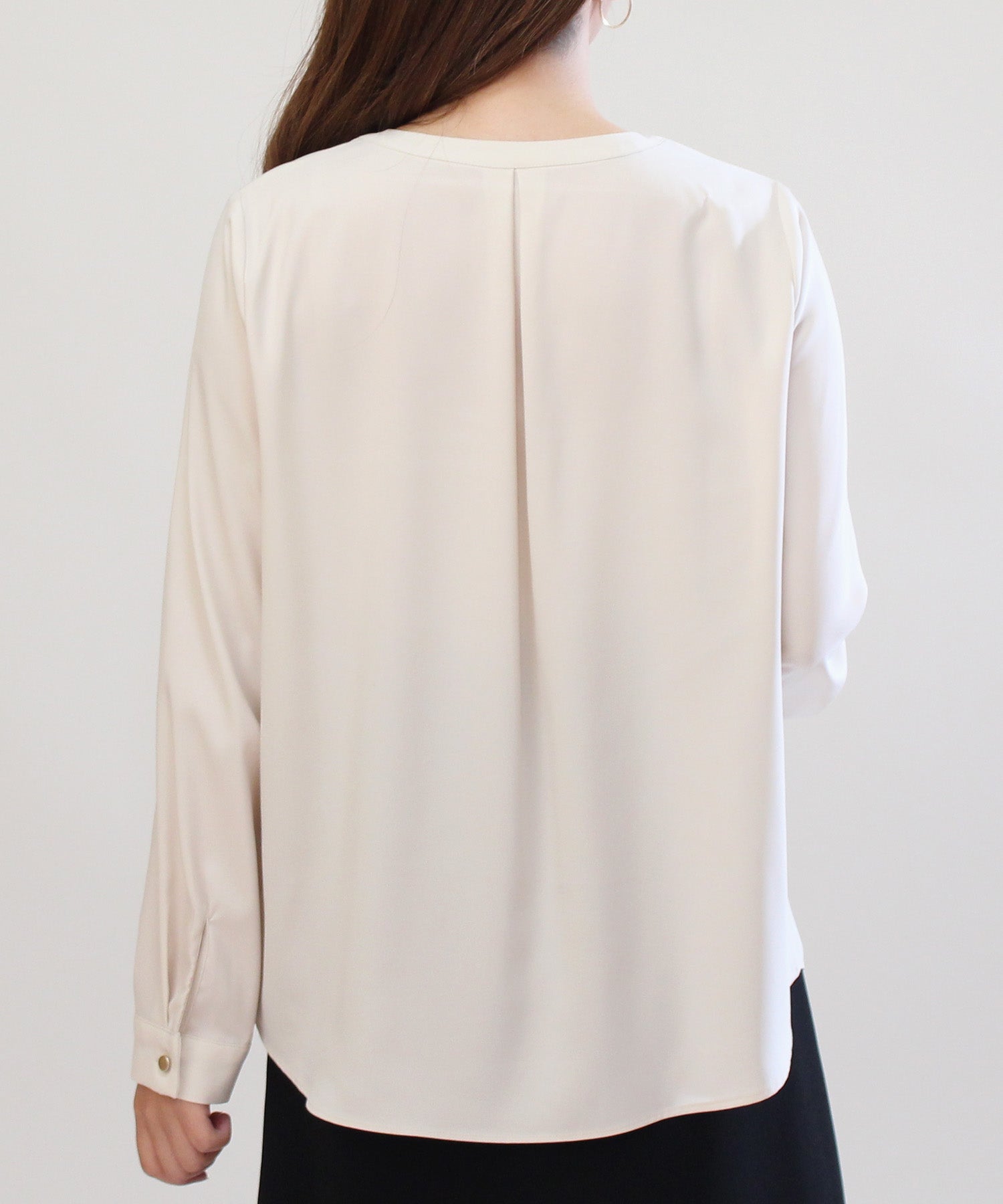 ディティール(後)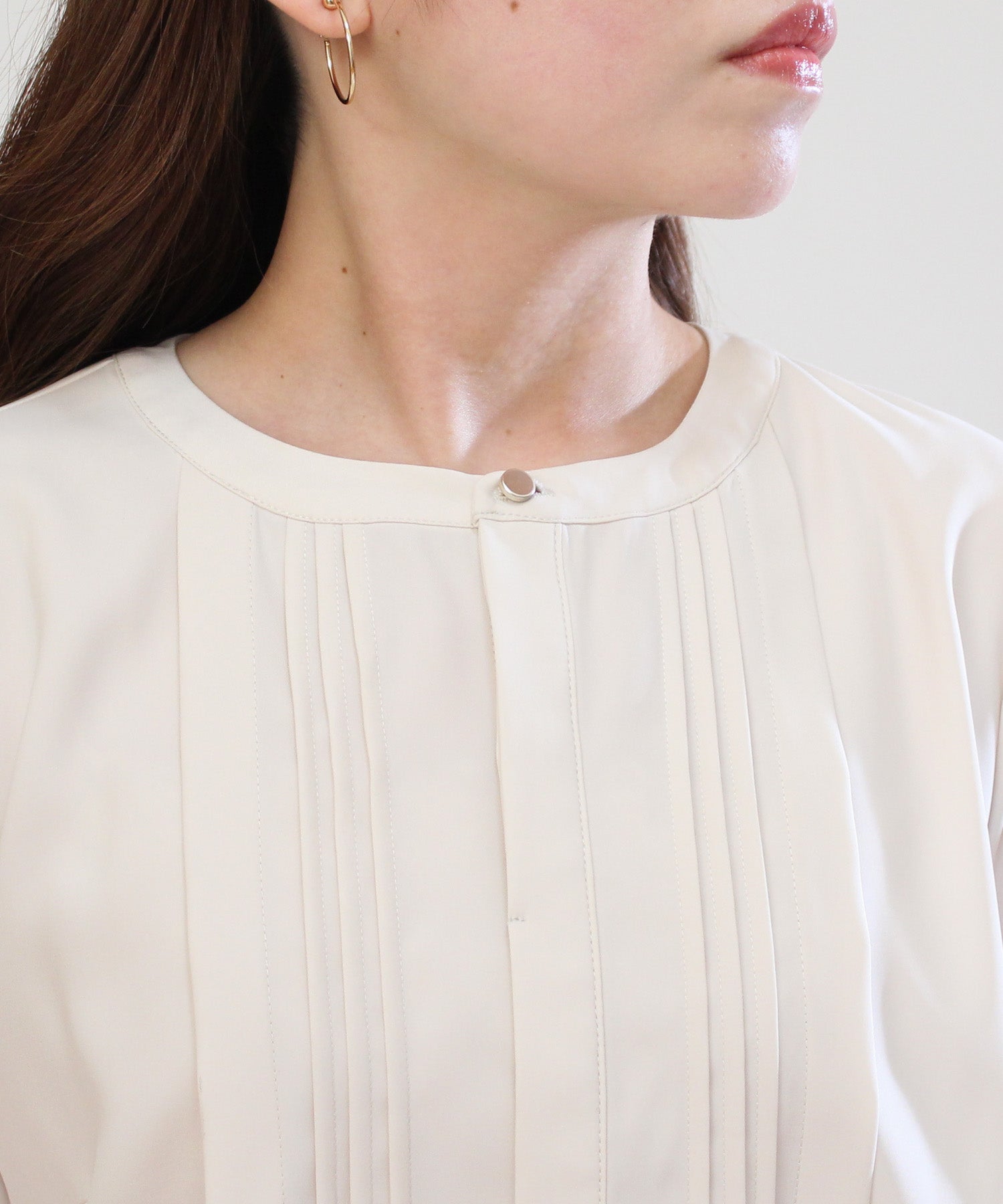 衿元(前)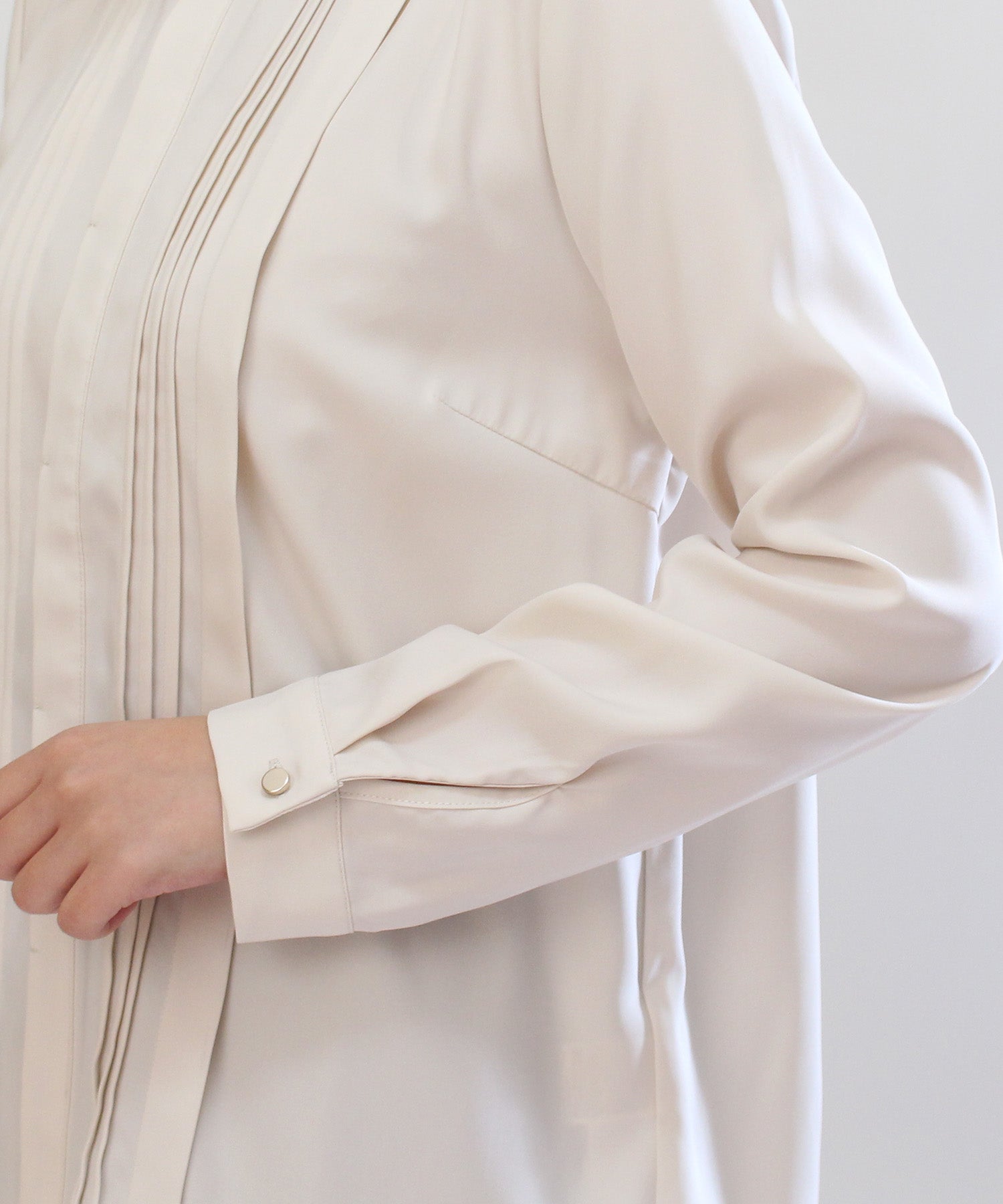 袖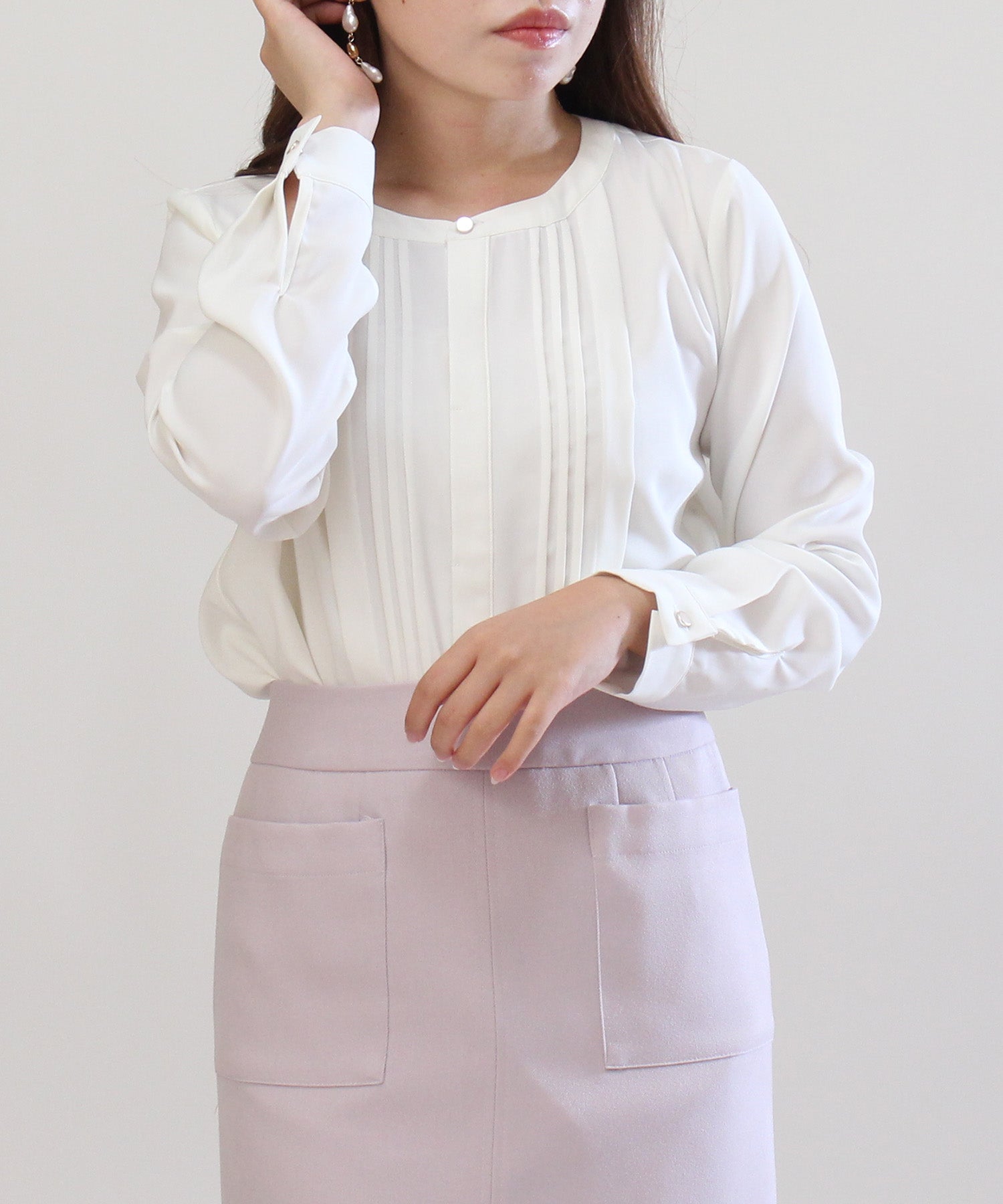 ホワイト model:156cm 着用サイズ:M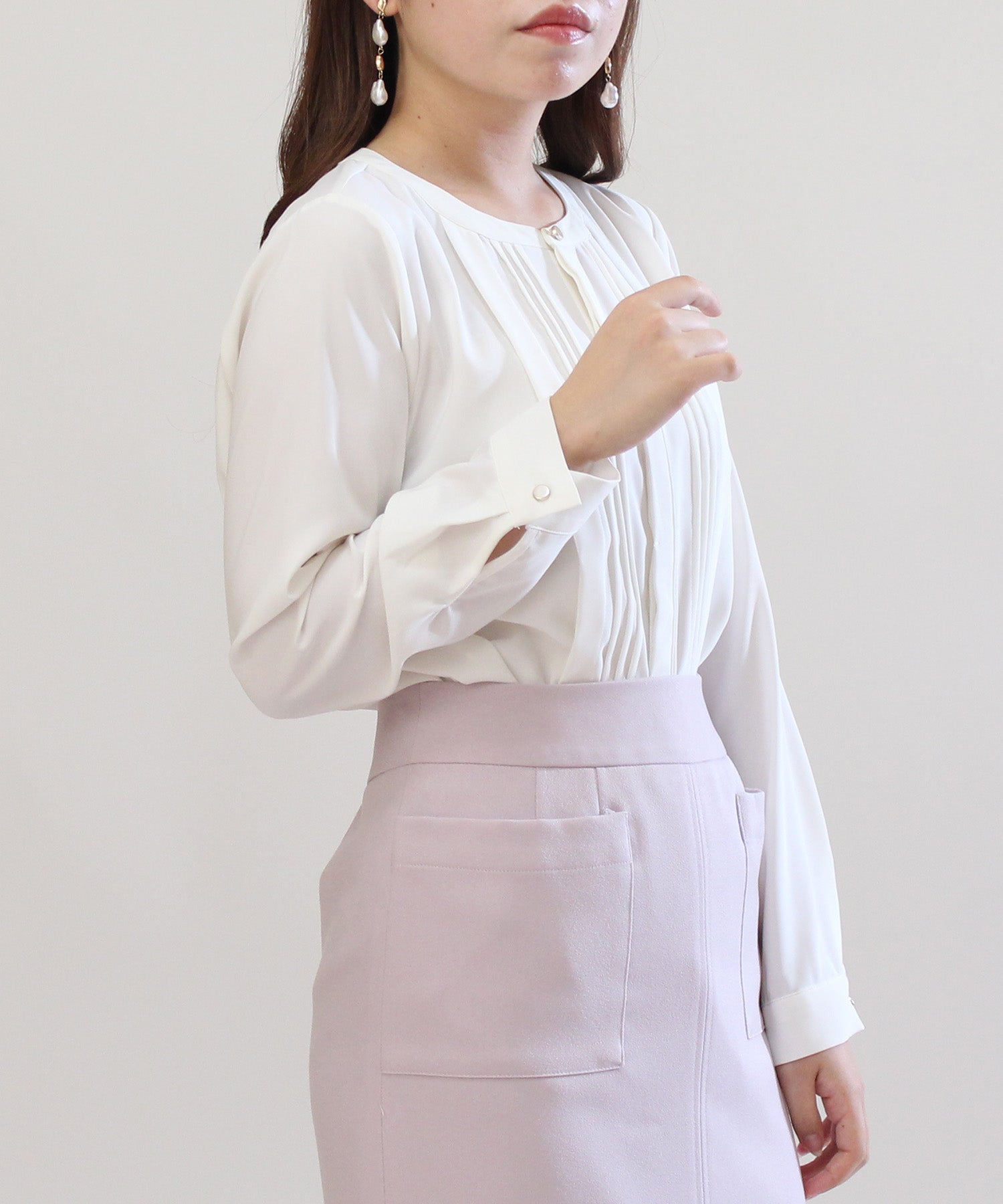 ホワイト model:156cm 着用サイズ:M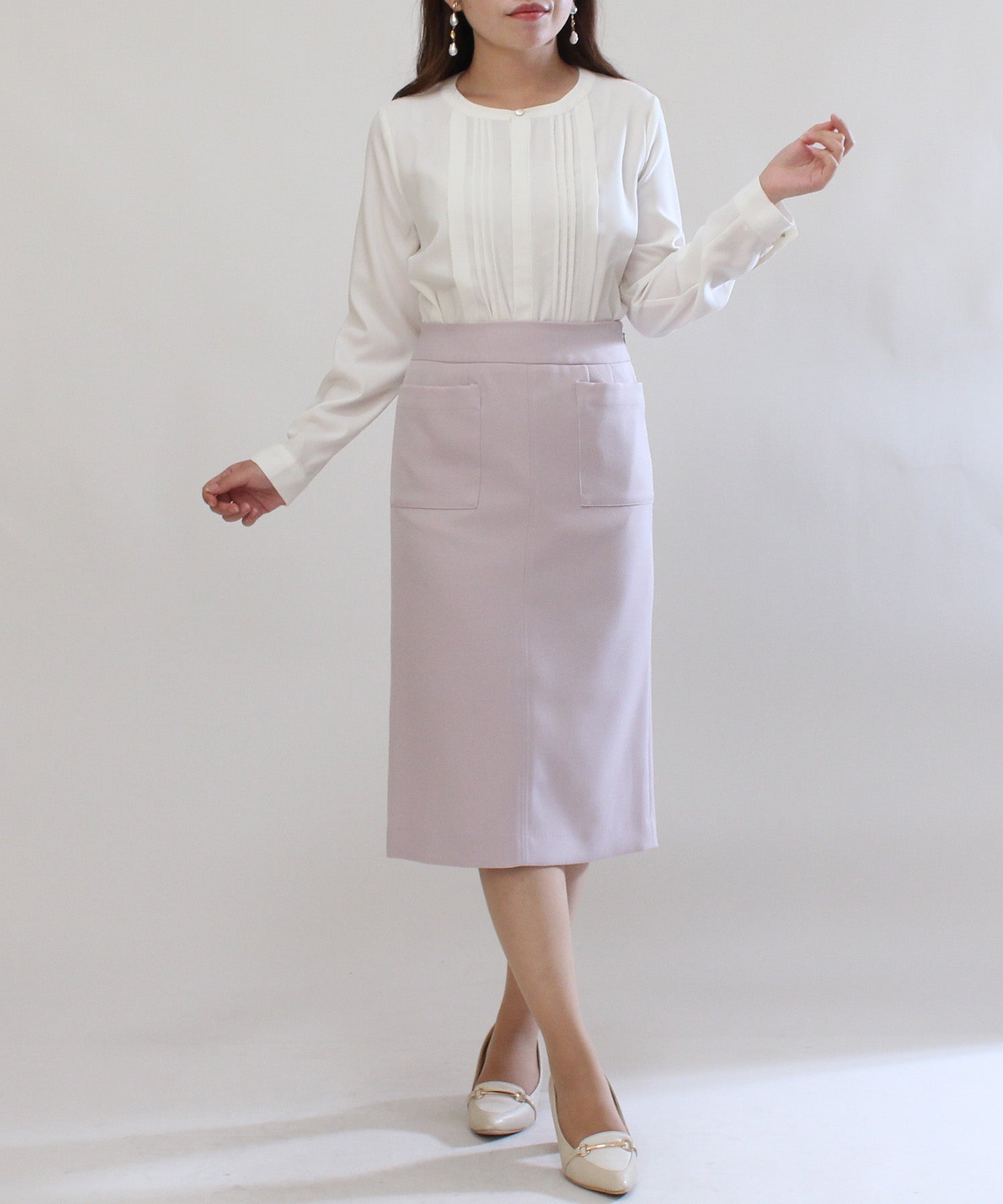 ホワイト model:156cm 着用サイズ:Mホワイト model:156cm 着用サイズ:M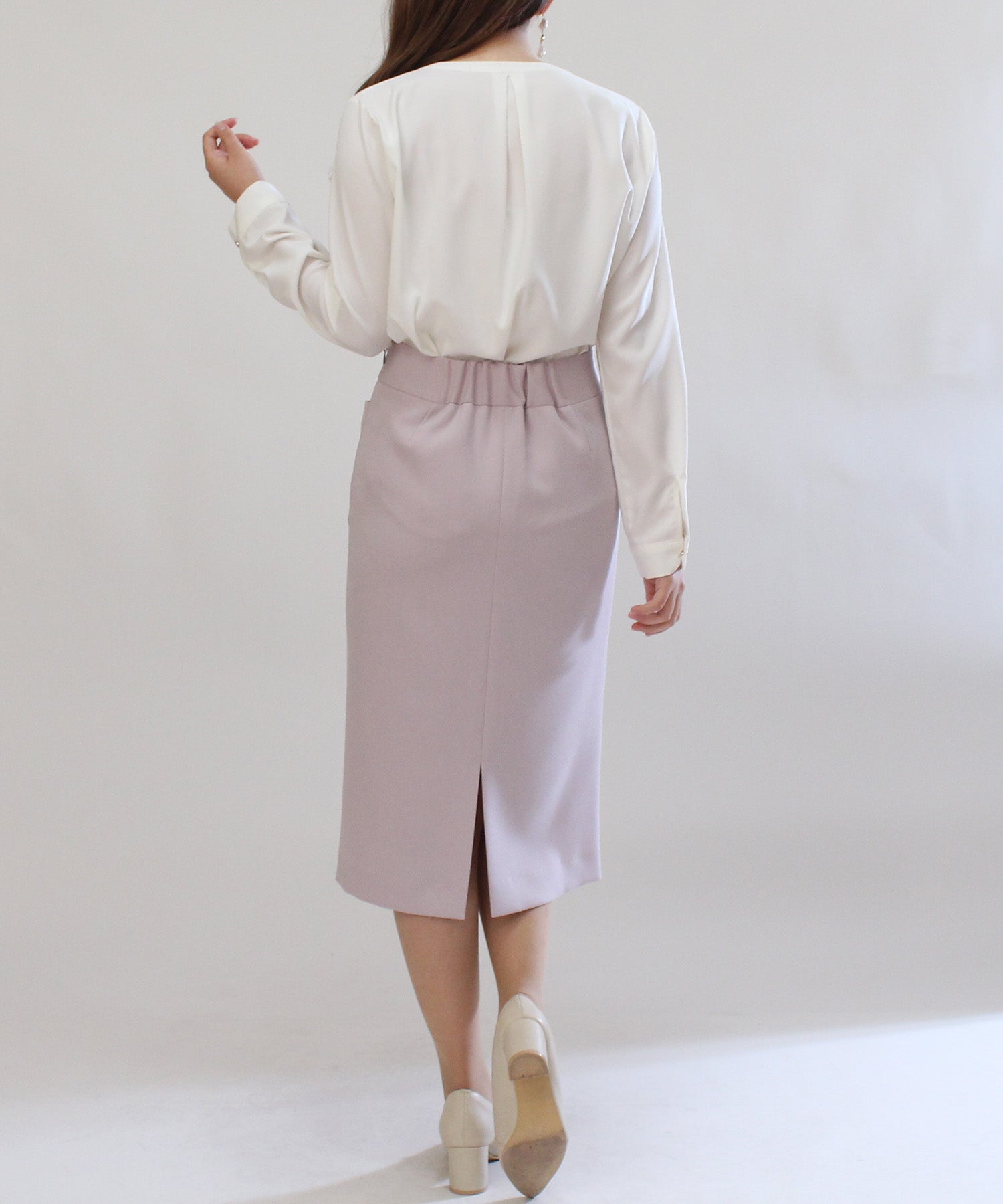 ホワイト model:156cm 着用サイズ:M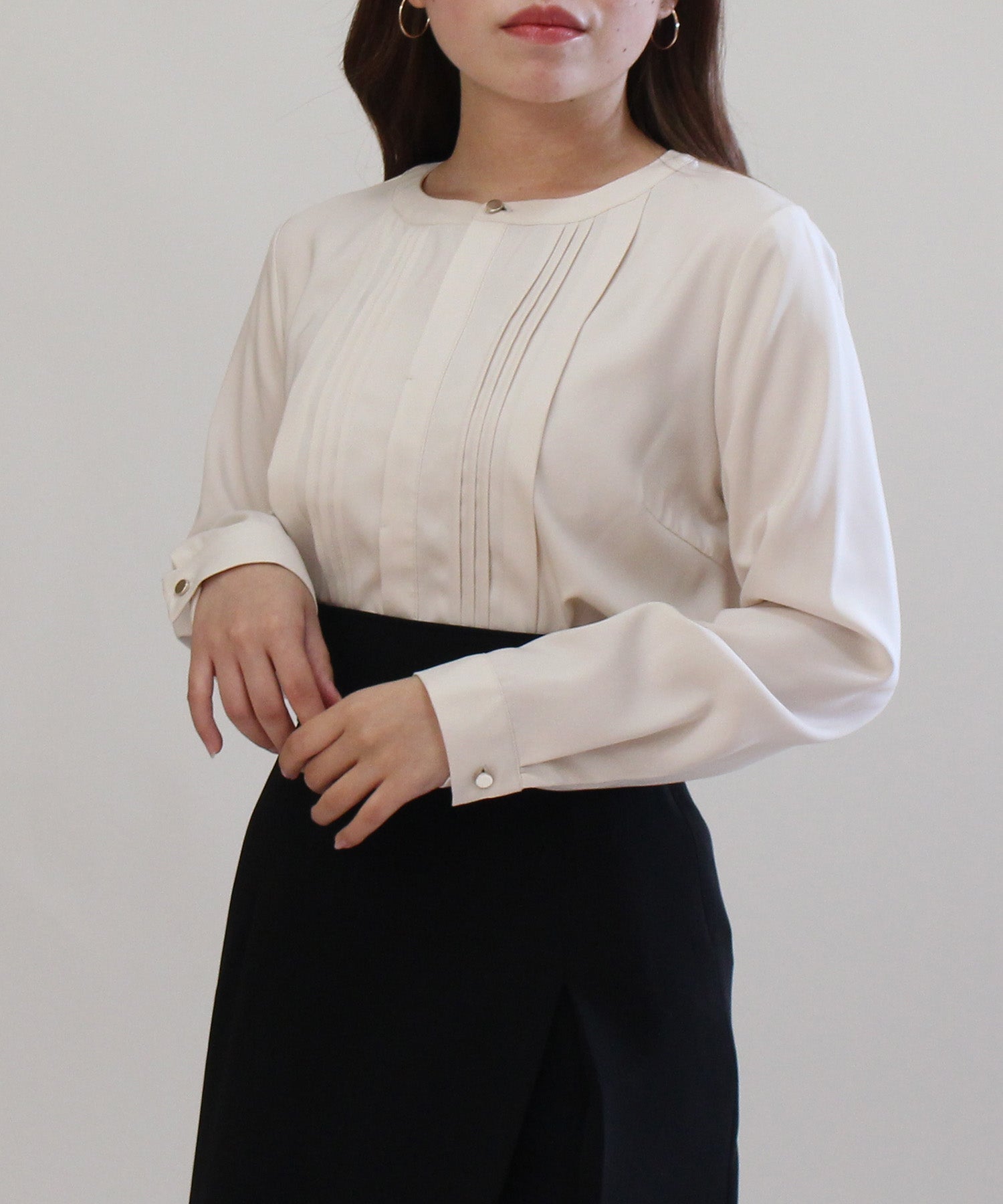 ベージュ model:156cm 着用サイズ:M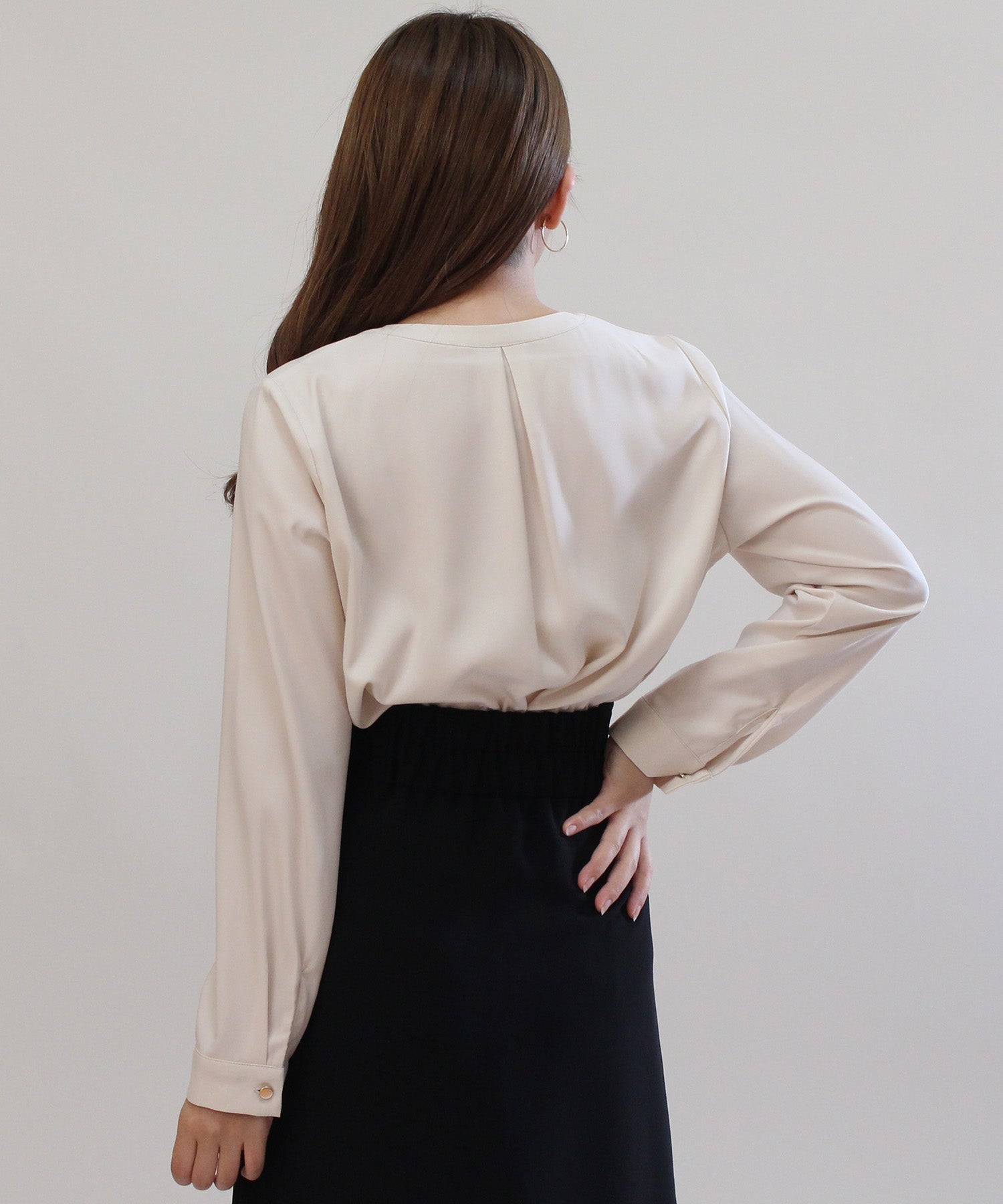 ベージュ model:156cm 着用サイズ:M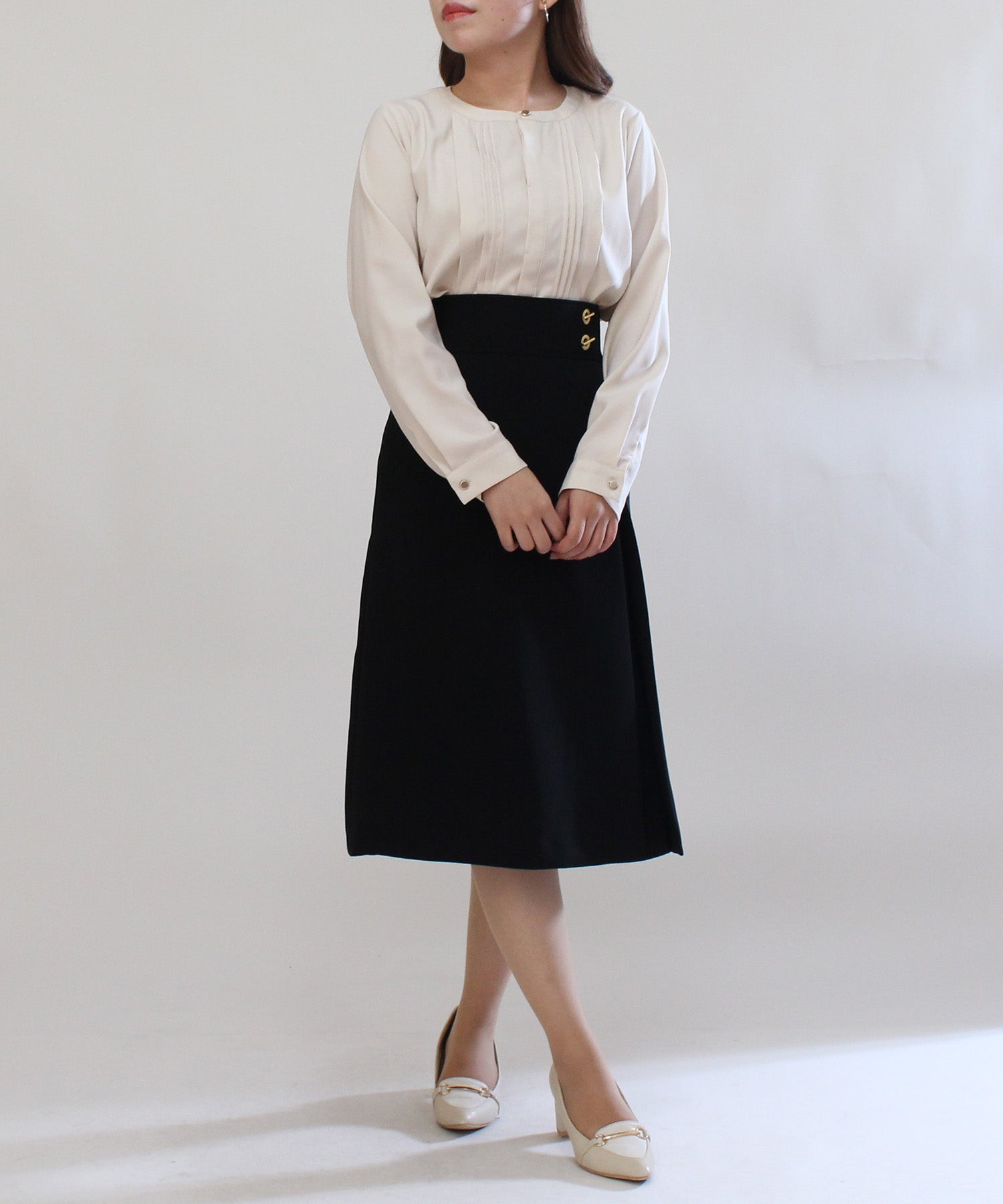 ベージュ model:156cm 着用サイズ:M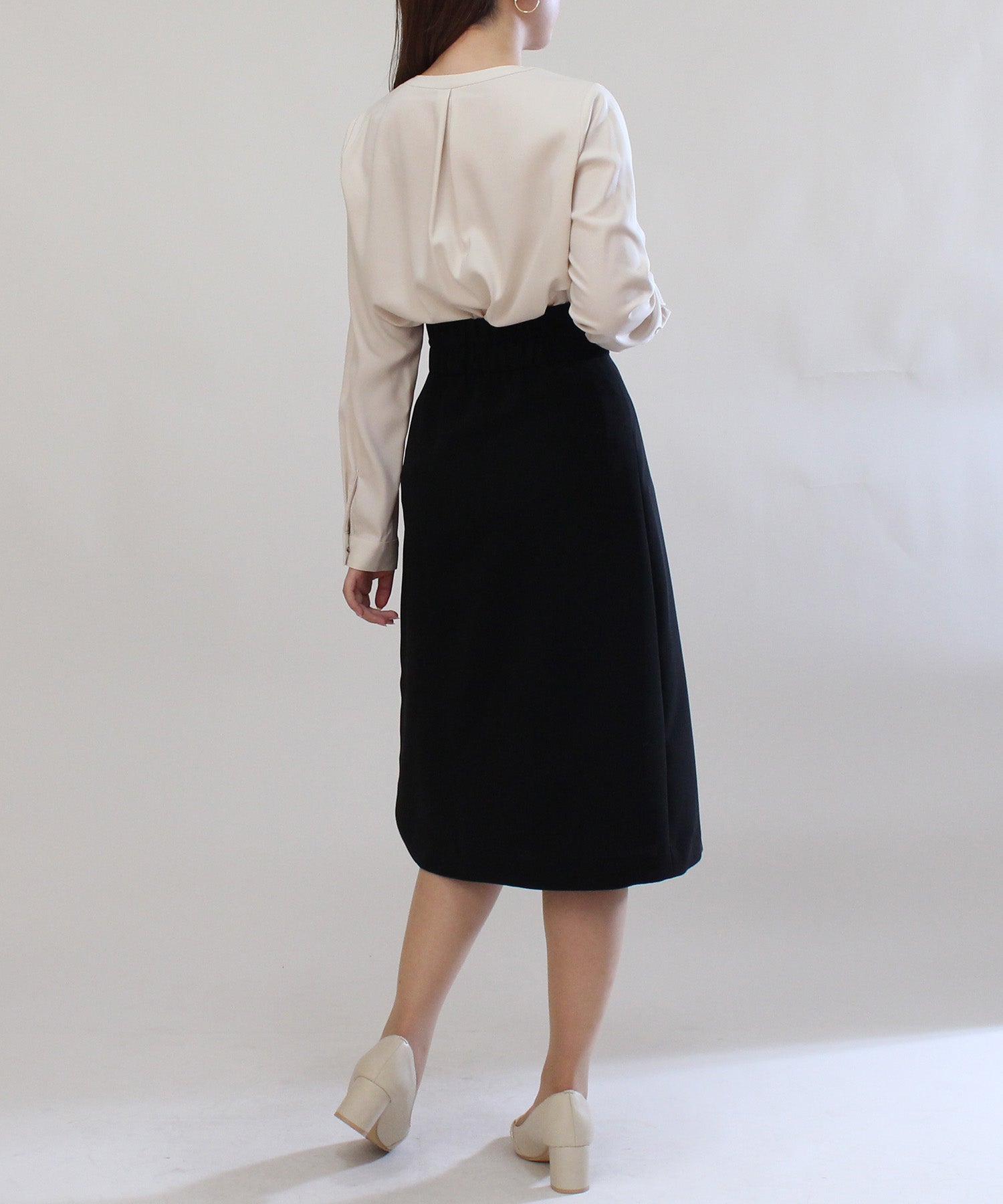 ベージュ model:156cm 着用サイズ:M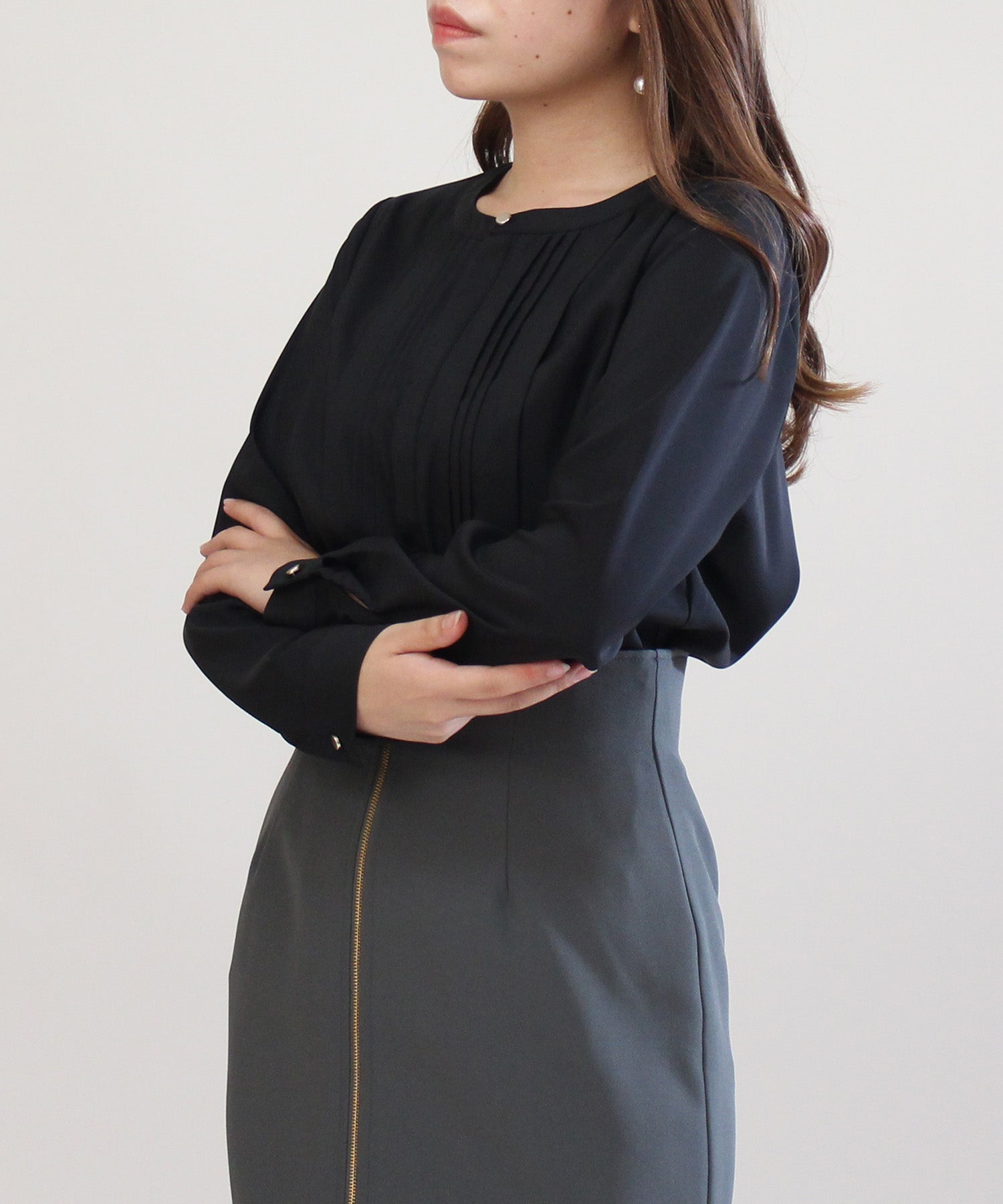 ブラック model:156cm 着用サイズ:M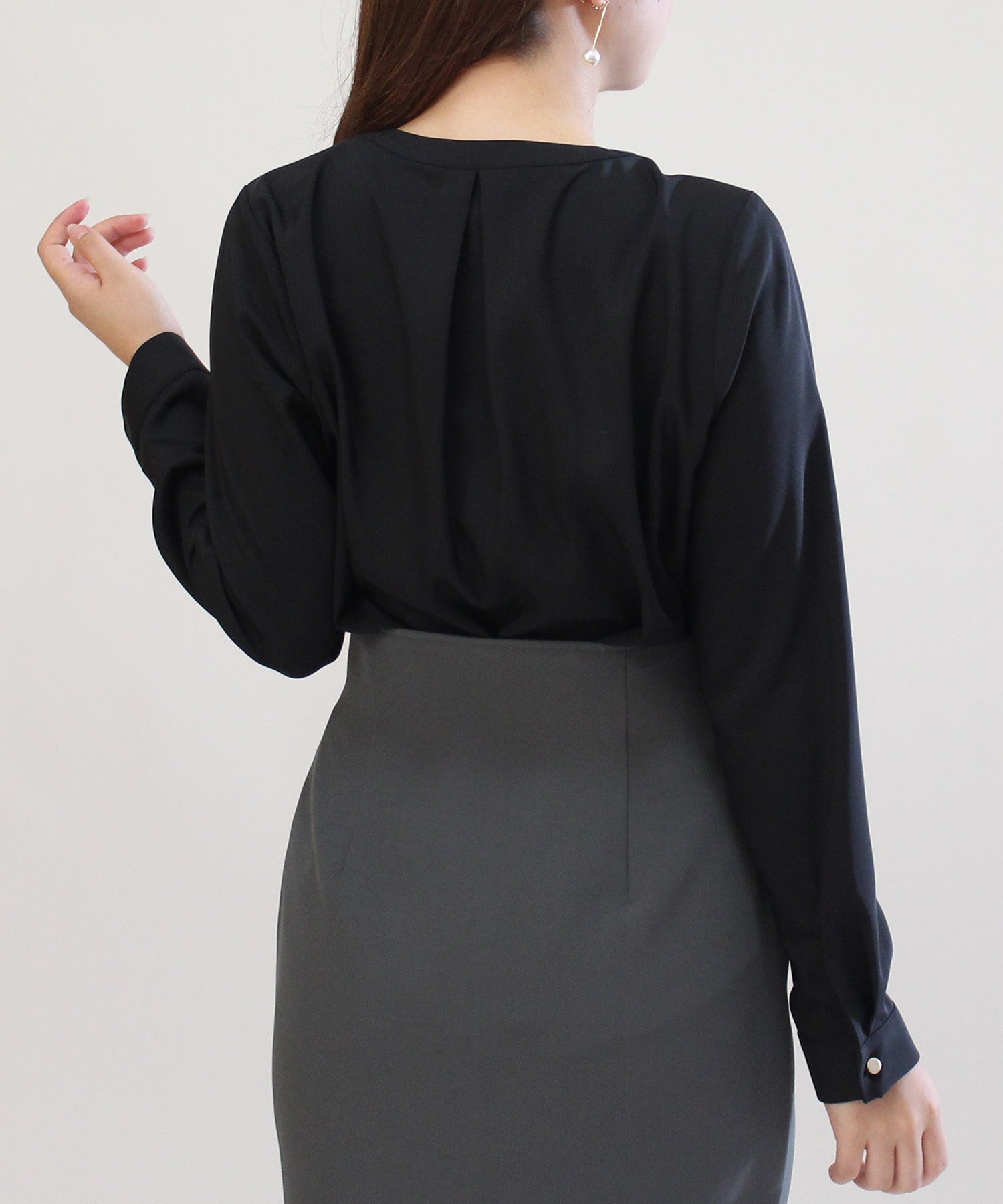 ブラック model:156cm 着用サイズ:M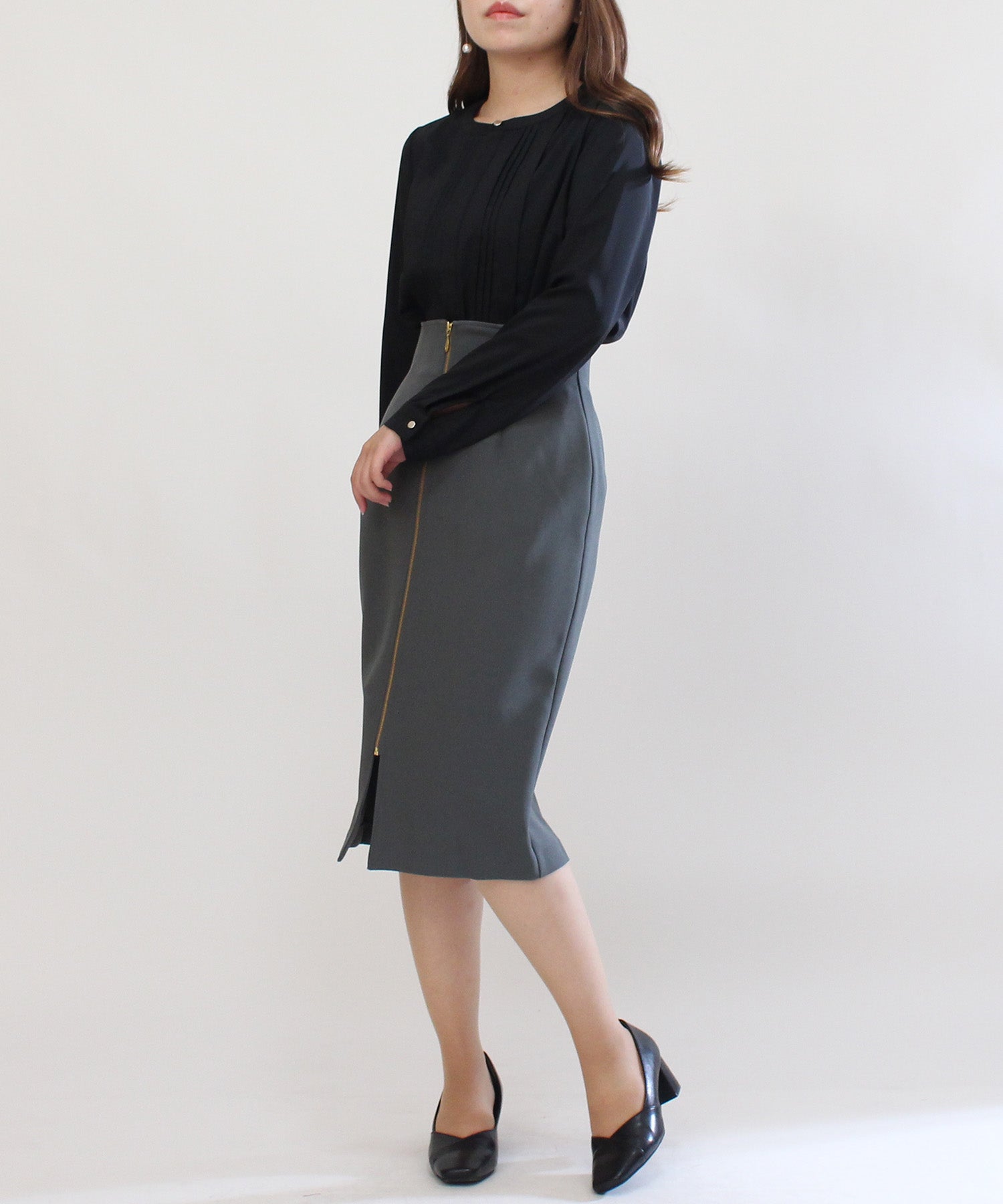 ブラック model:156cm 着用サイズ:M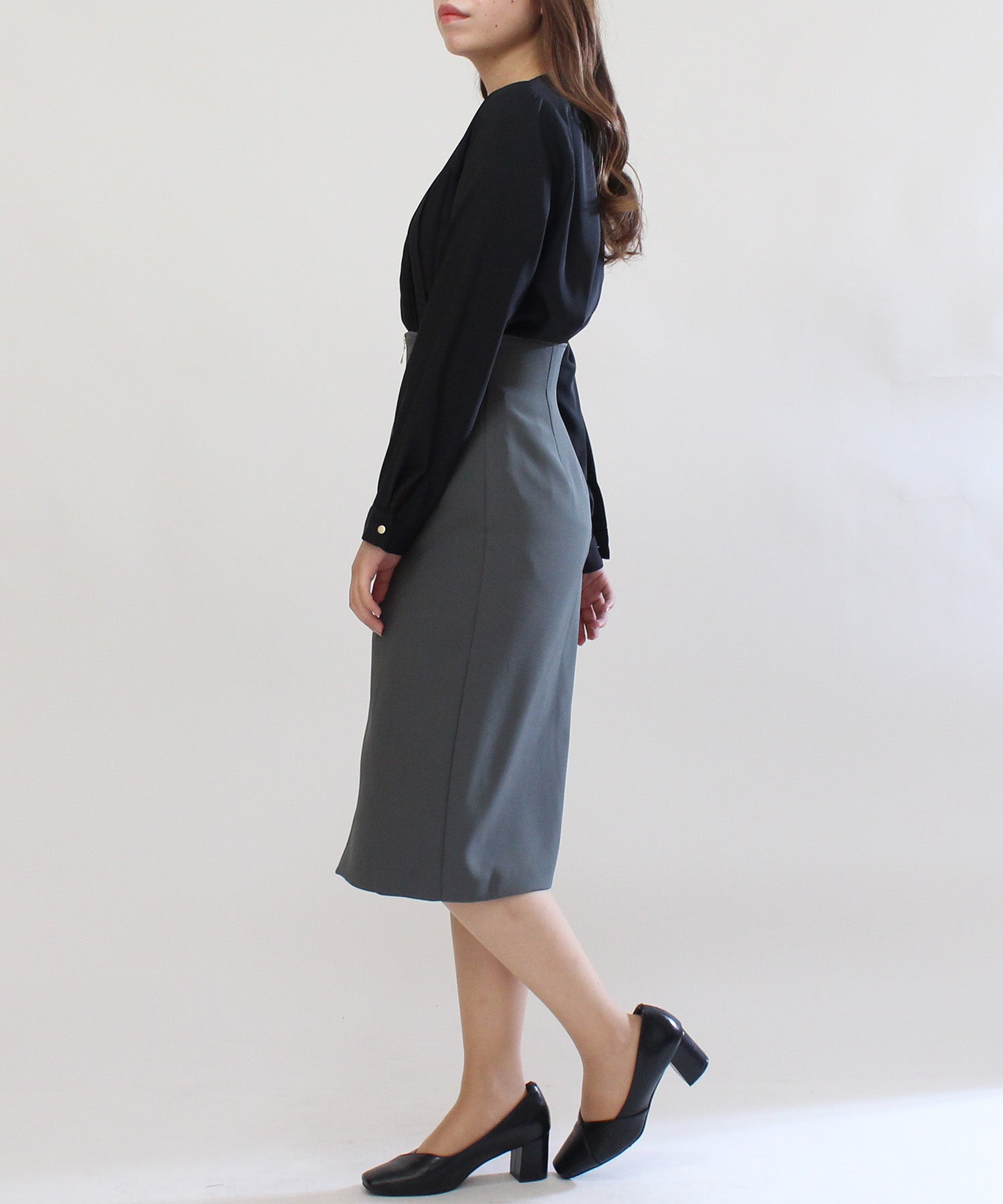 ブラック model:156cm 着用サイズ:M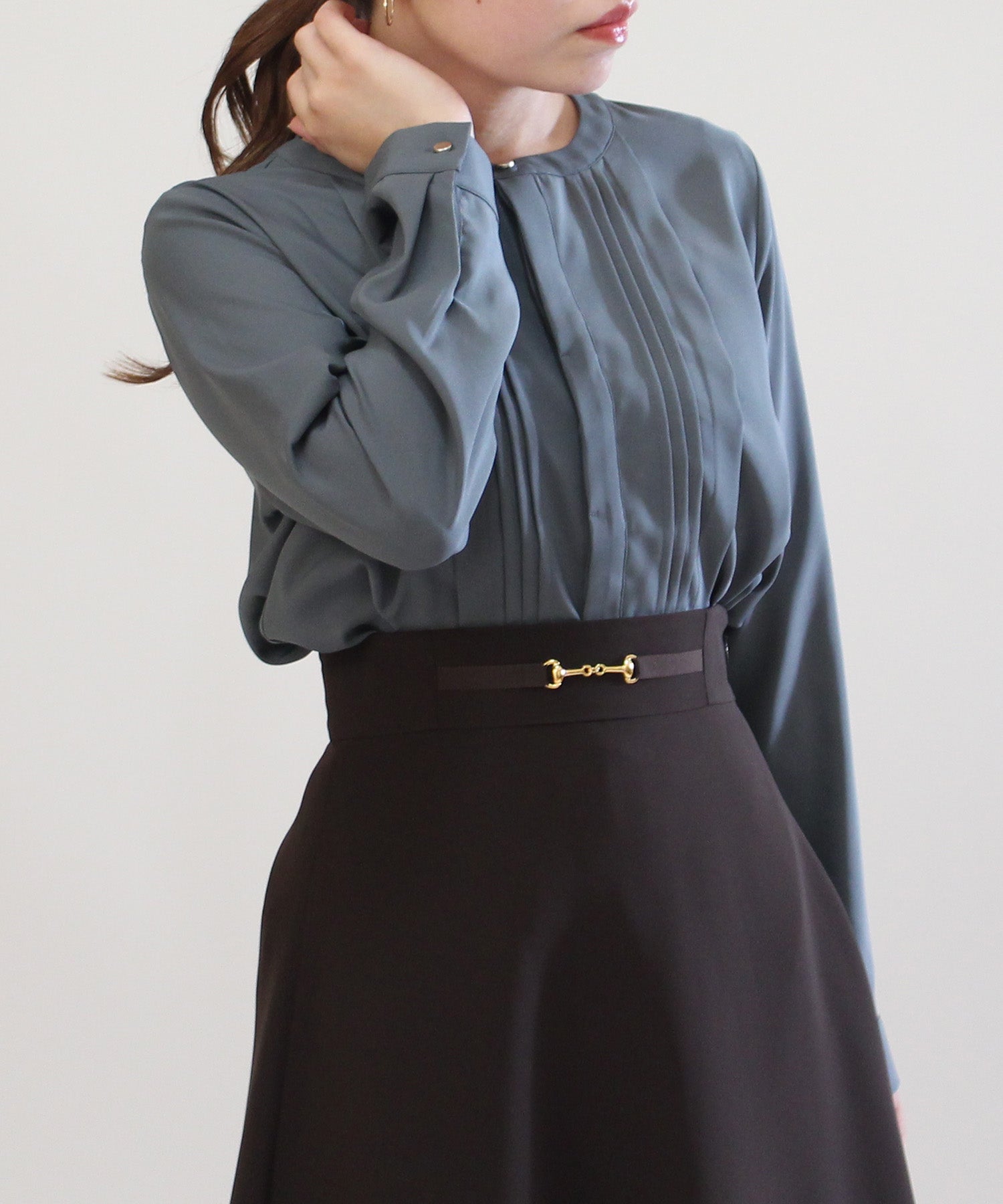 ブルーグリーン model:156cm 着用サイズ:M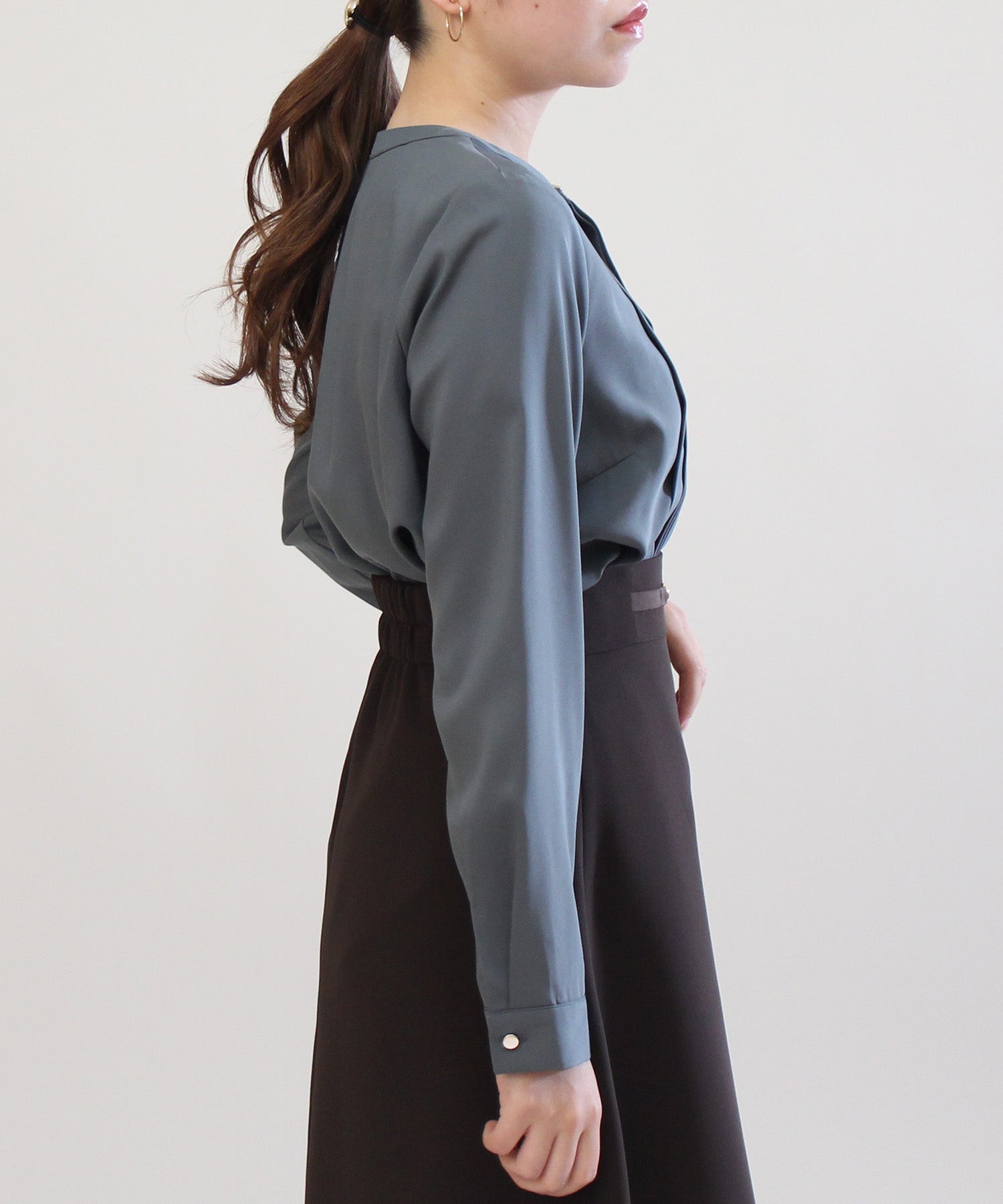 ブルーグリーン model:156cm 着用サイズ:M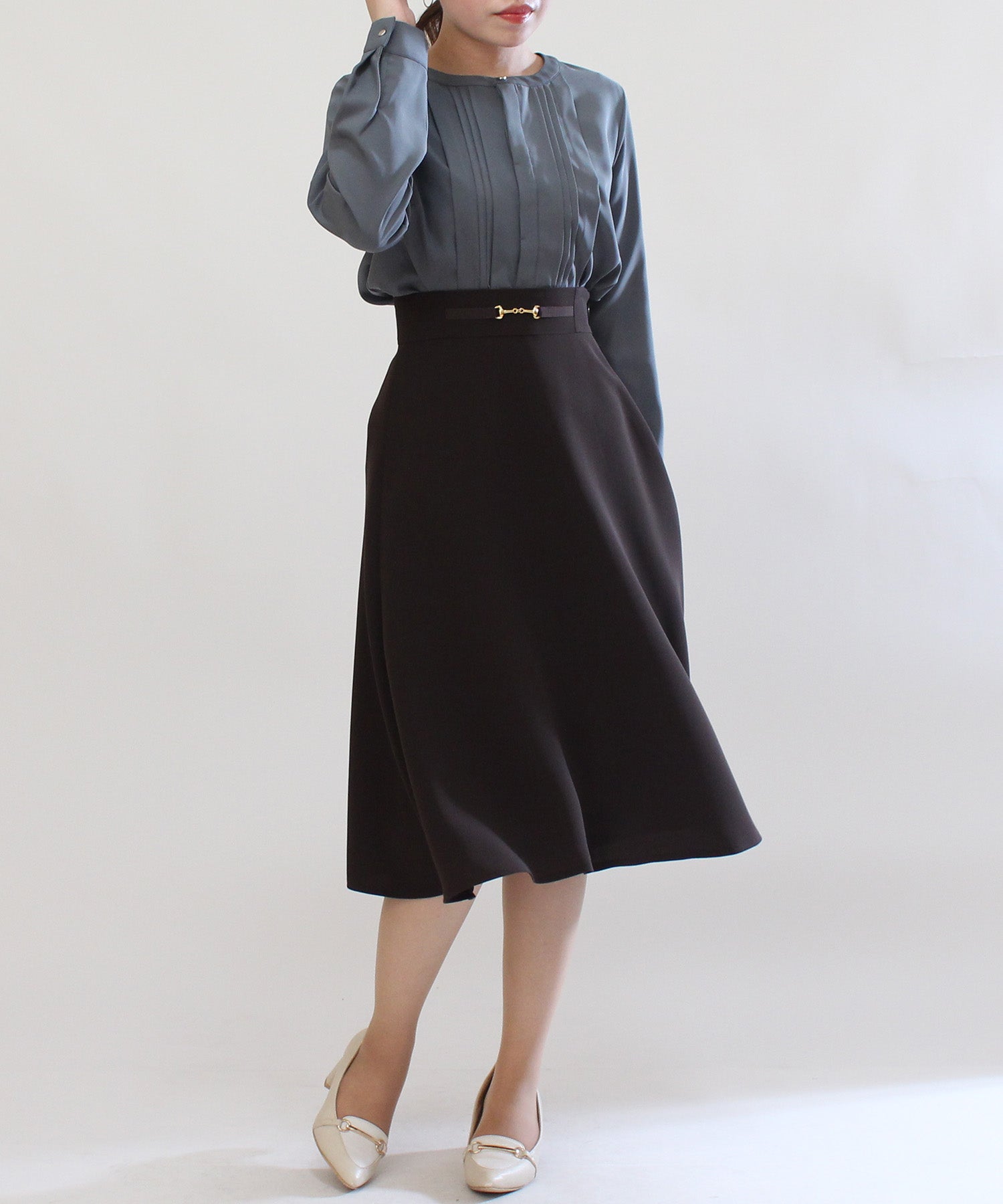 ブルーグリーン model:156cm 着用サイズ:M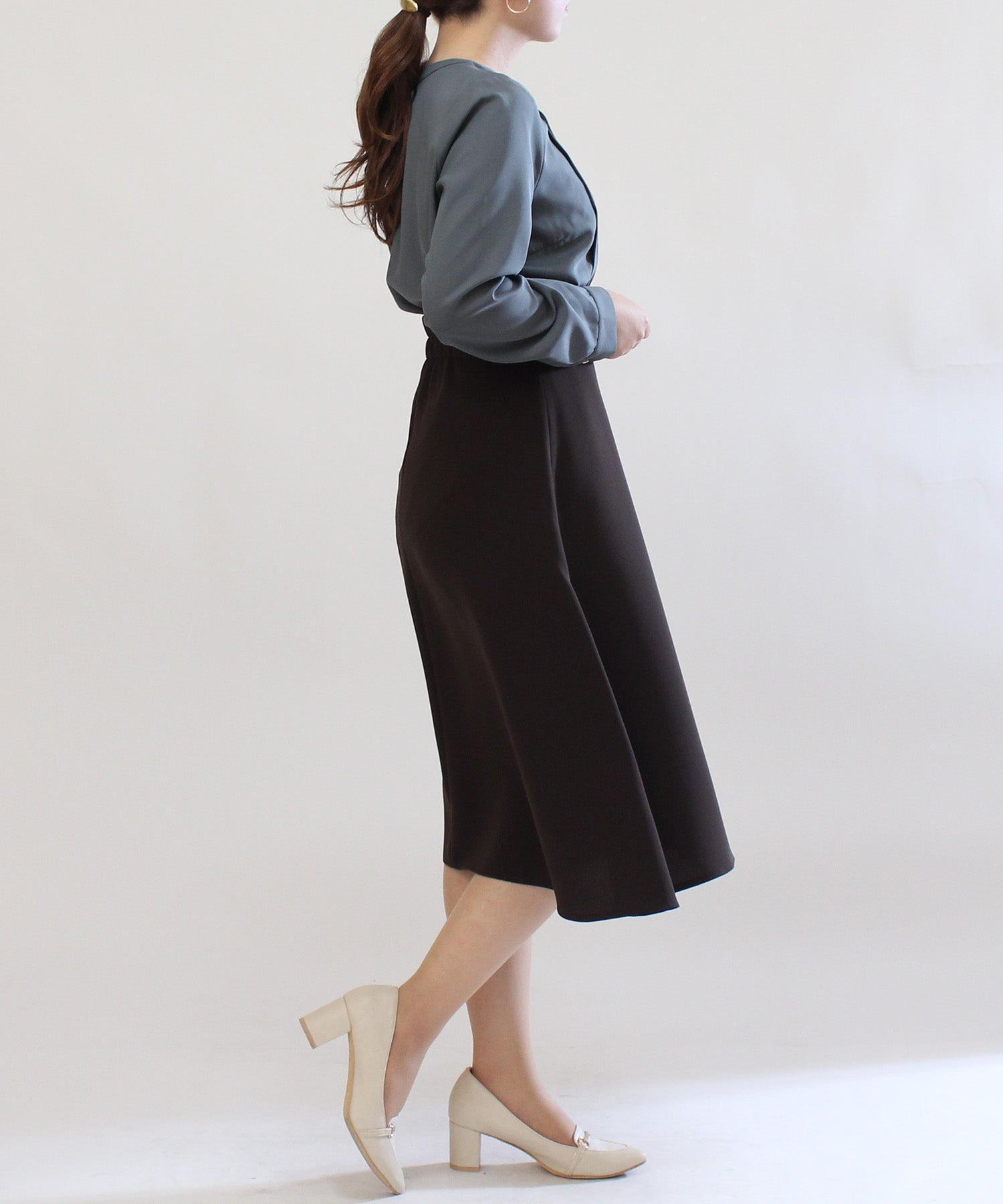 ブルーグリーン model:156cm 着用サイズ:M
Functional material pintuck collarless blouse
SKU: 2-051-3050-8082015
Sale price

¥3,190
Regular price

¥4,290
(/)
<Highly functional original material>

Do you have any blouses that are not see-through?

Do you have any easy-to-care blouses?

This season's recommended items were designed based on customer feedback.

The anti-wrinkle finish is highly reproducible, making it ideal as a casual office item.

Machine washable function makes it easy to wash in the washing machine ◎ This is a small feature that will help you in your busy daily life.

The material is a medium-thick synthetic fiber that has a slight sheen and high visibility, and is not easily see-through.

The collarless design is accented with metal buttons at the collar.

The design and material go well together, and the delicate pintuck design is elegantly finished.

Recommended as an office item.

Model height: 156cm

(Wearing size: M)


Material: 94% polyester, 6% polyurethane


Country of origin: China




| size | Length | bust | shoulder width | Sleeve Length | cuff |
| --- | --- | --- | --- | --- | --- |
| M | 63 | 98 | 35 | 56 | twenty one |
| L | 65 | 102 | 36 | 56 | twenty two |

*The table above is a dimension table for each size.

*The size indicated on the product is the standard size for wearing.

*Even for the same product, there may be individual differences of about 1cm during the production process.

*Please note that the color of the product may differ slightly from the actual product due to external light and lighting.





[Precautions for handling]

This product uses a material with a very soft texture, emphasizing the texture and atmosphere, and expressing a fashionable feel.
When strenuous exercise or excessive force is applied to the fabric, it may cause slippage (stitches slipping open or seam allowances falling out) or stitching (weaving threads slipping and shifting to one side, opening the weave).
Out of stock
Only 2 units left
Out of stock
Out of stock
Out of stock
Only 2 units left
Out of stock
Only 1 unit left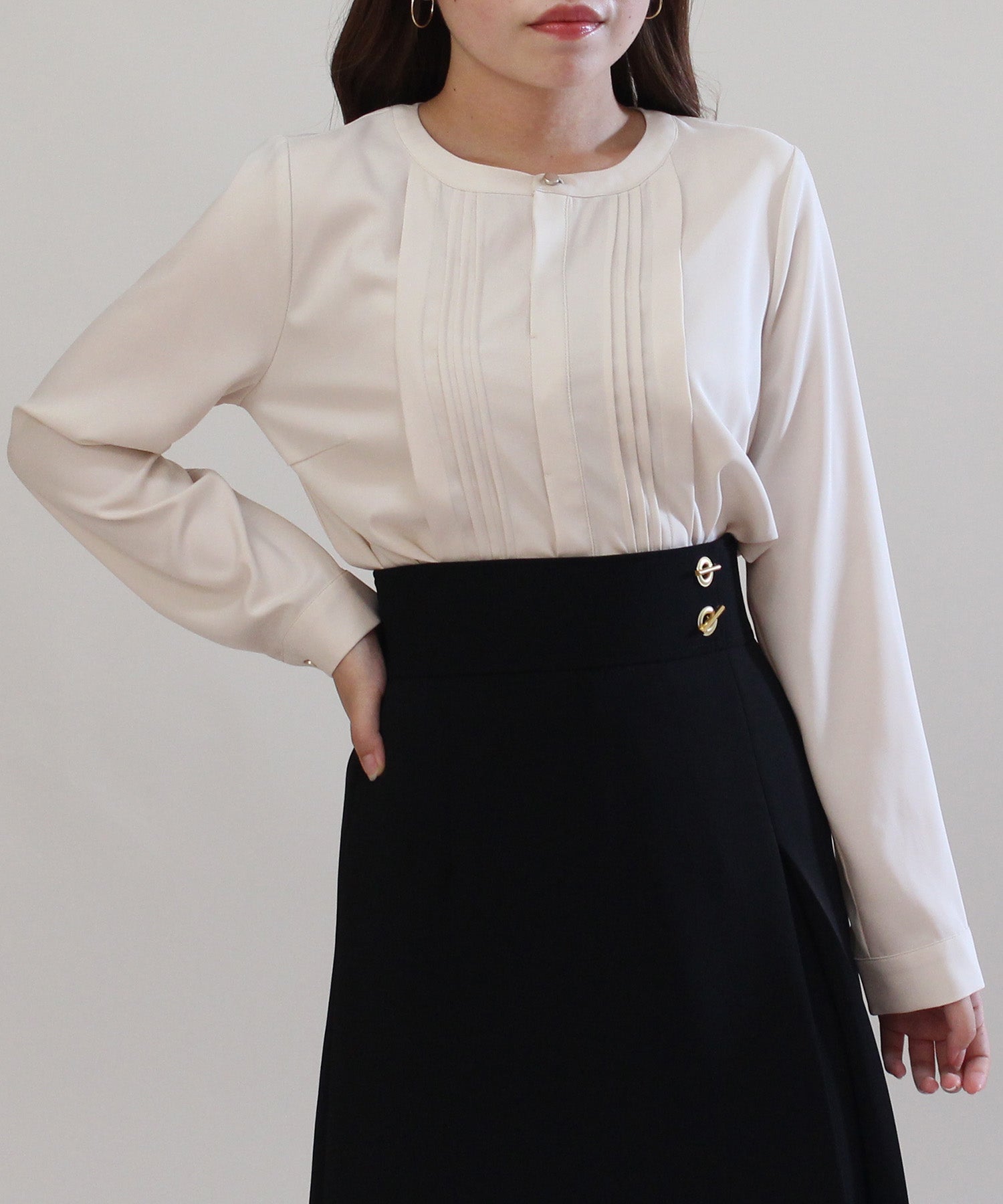 Functional material pintuck collarless blouse
Sale price

¥3,190
Regular price

¥4,290
Choose options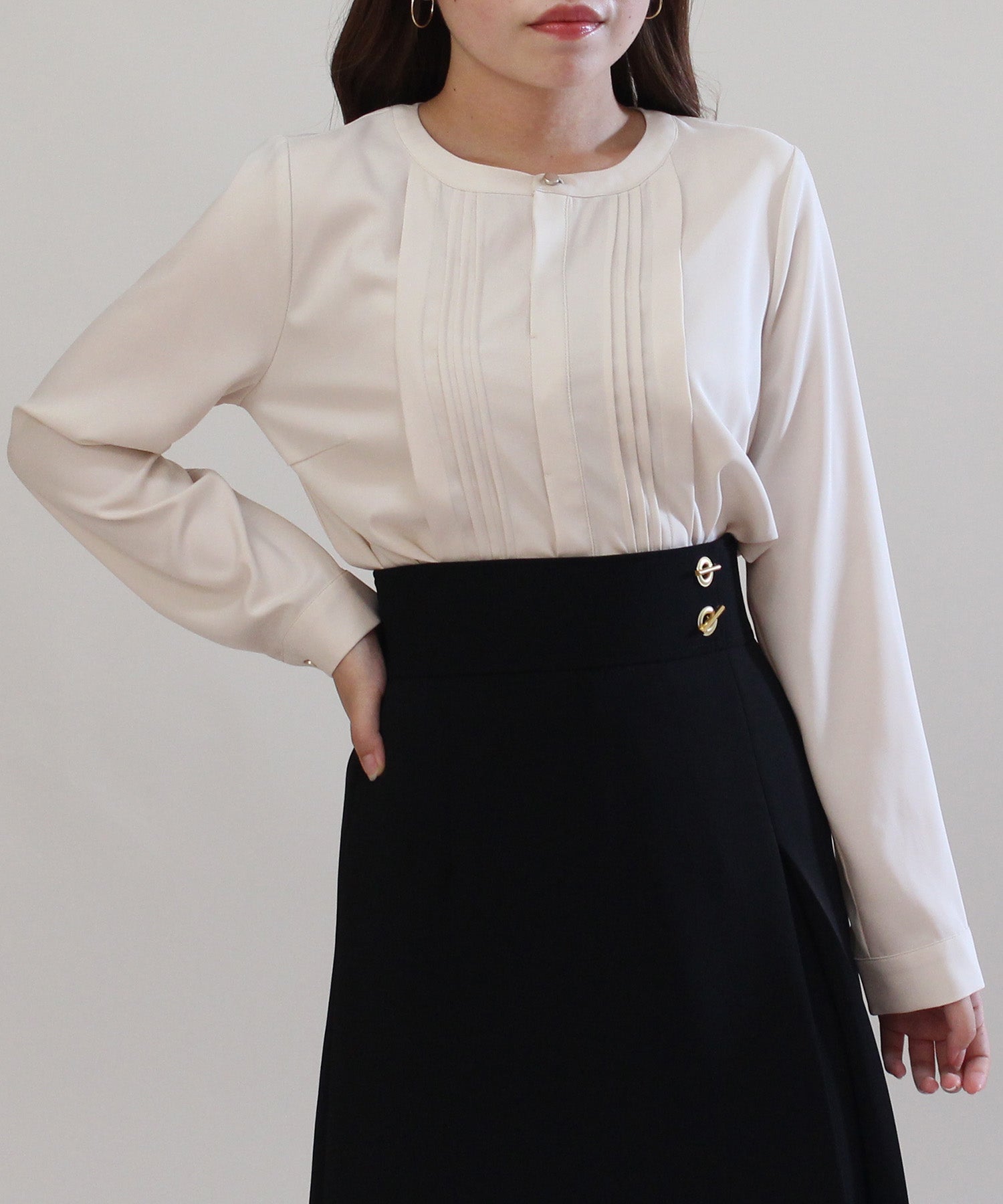 ベージュ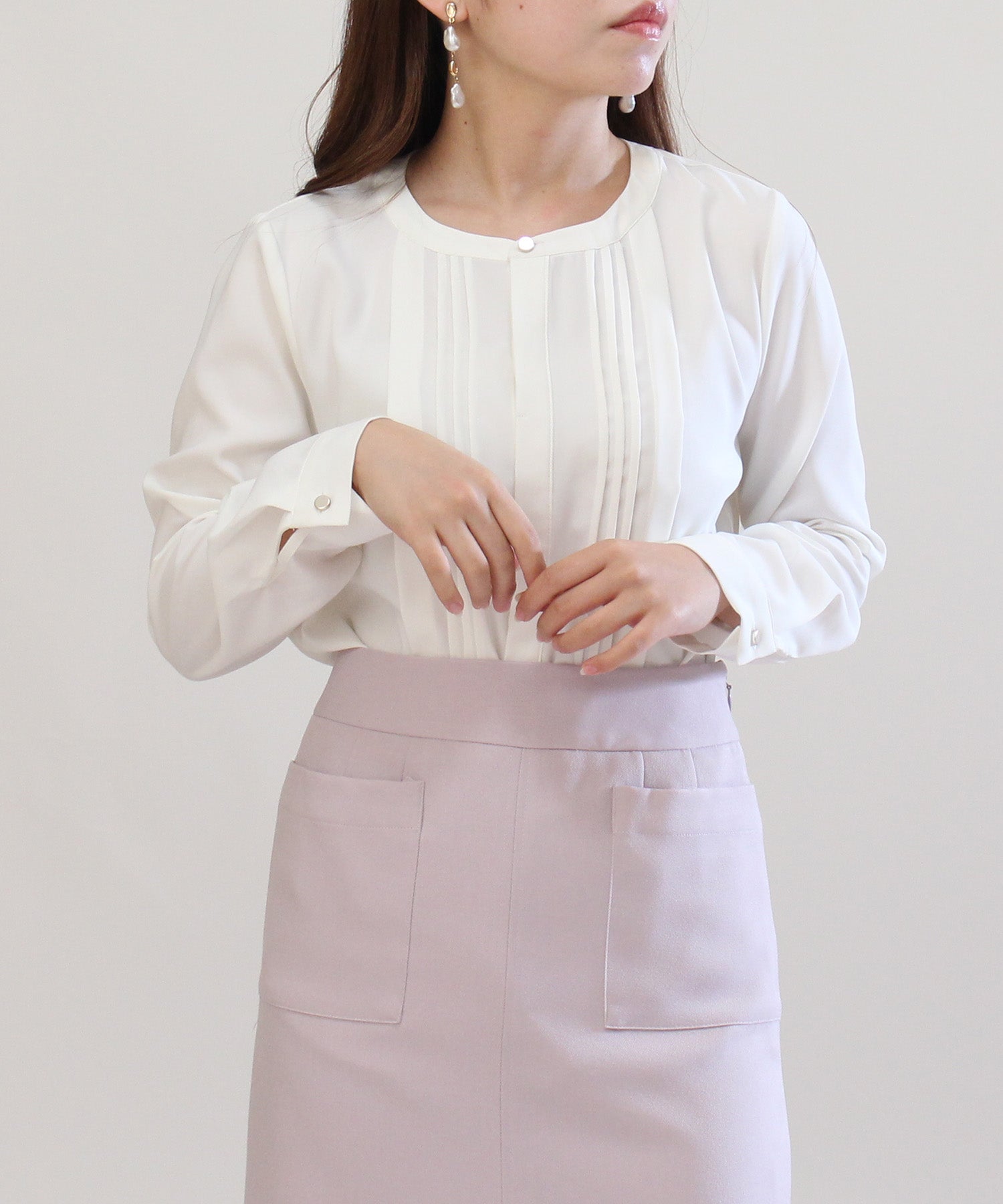 ホワイト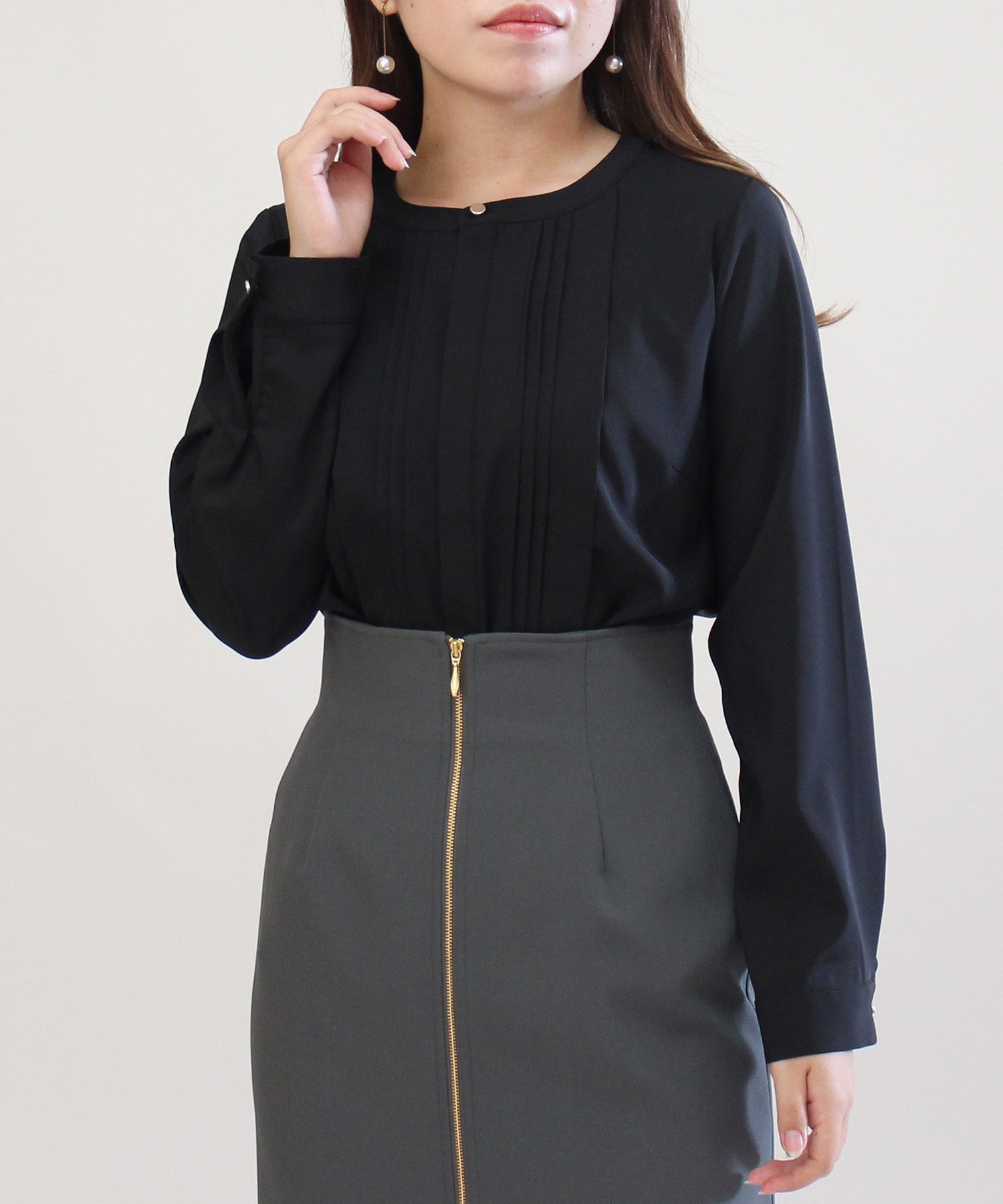 ブラック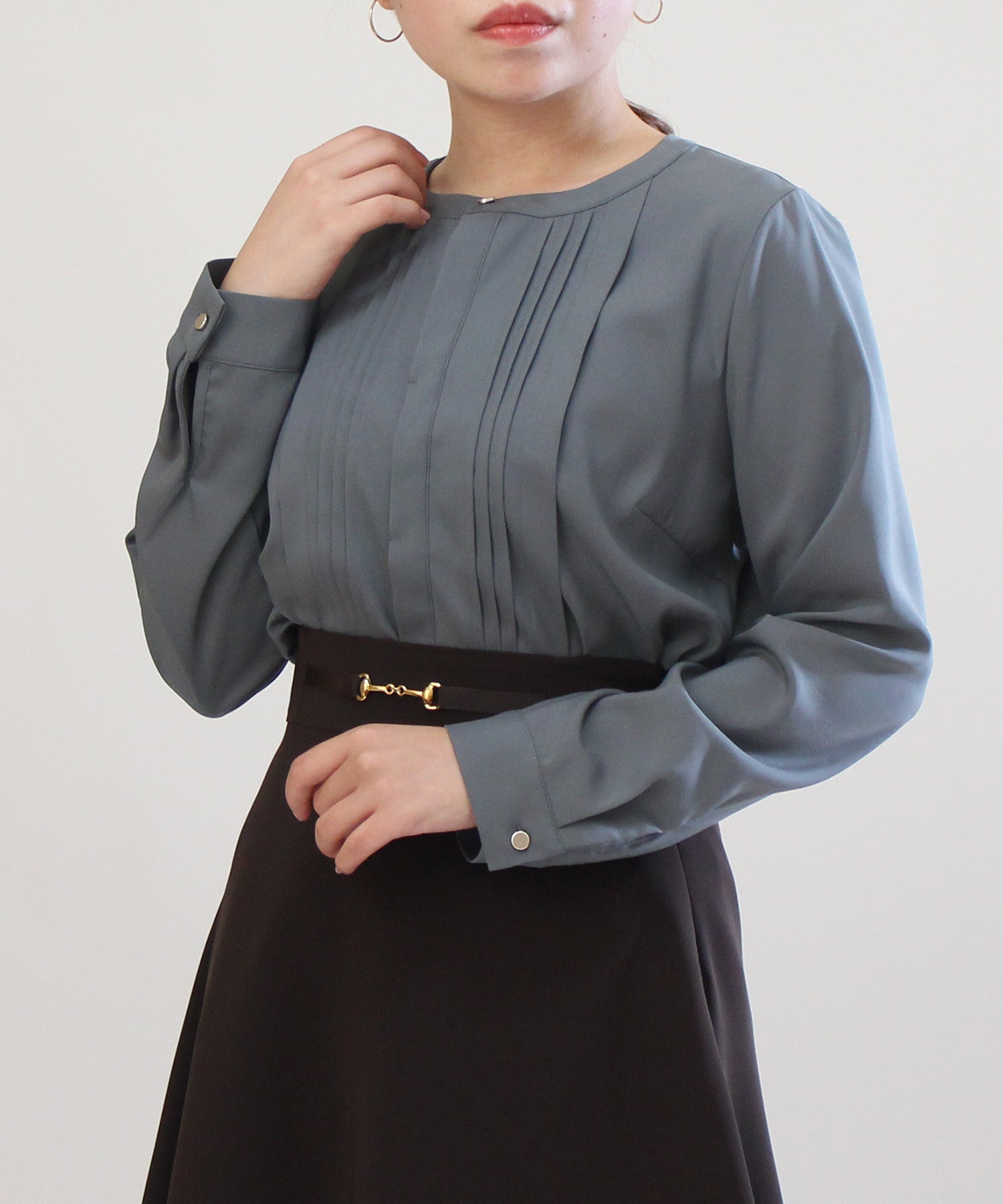 ブルーグリーン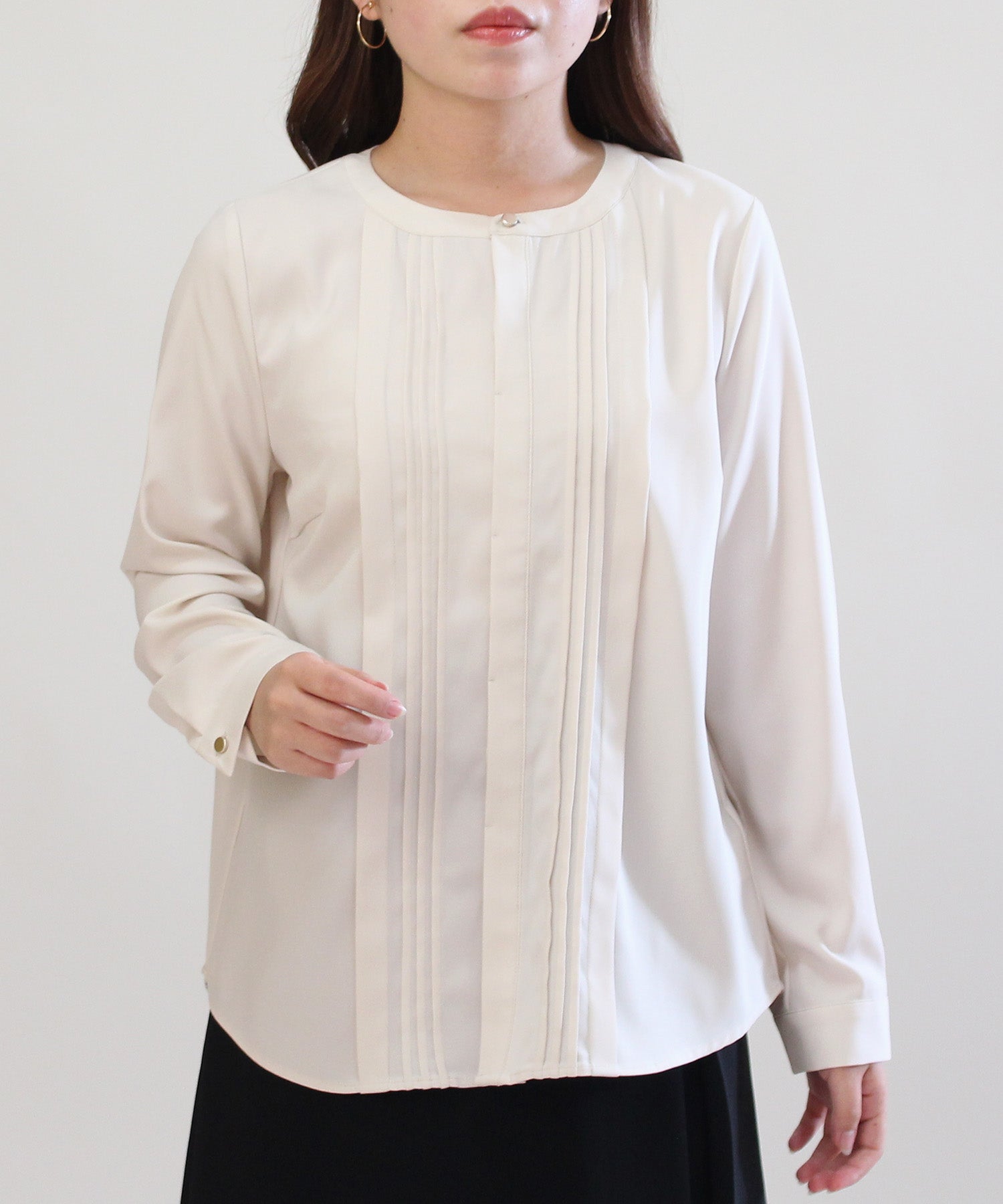 ディティール(前)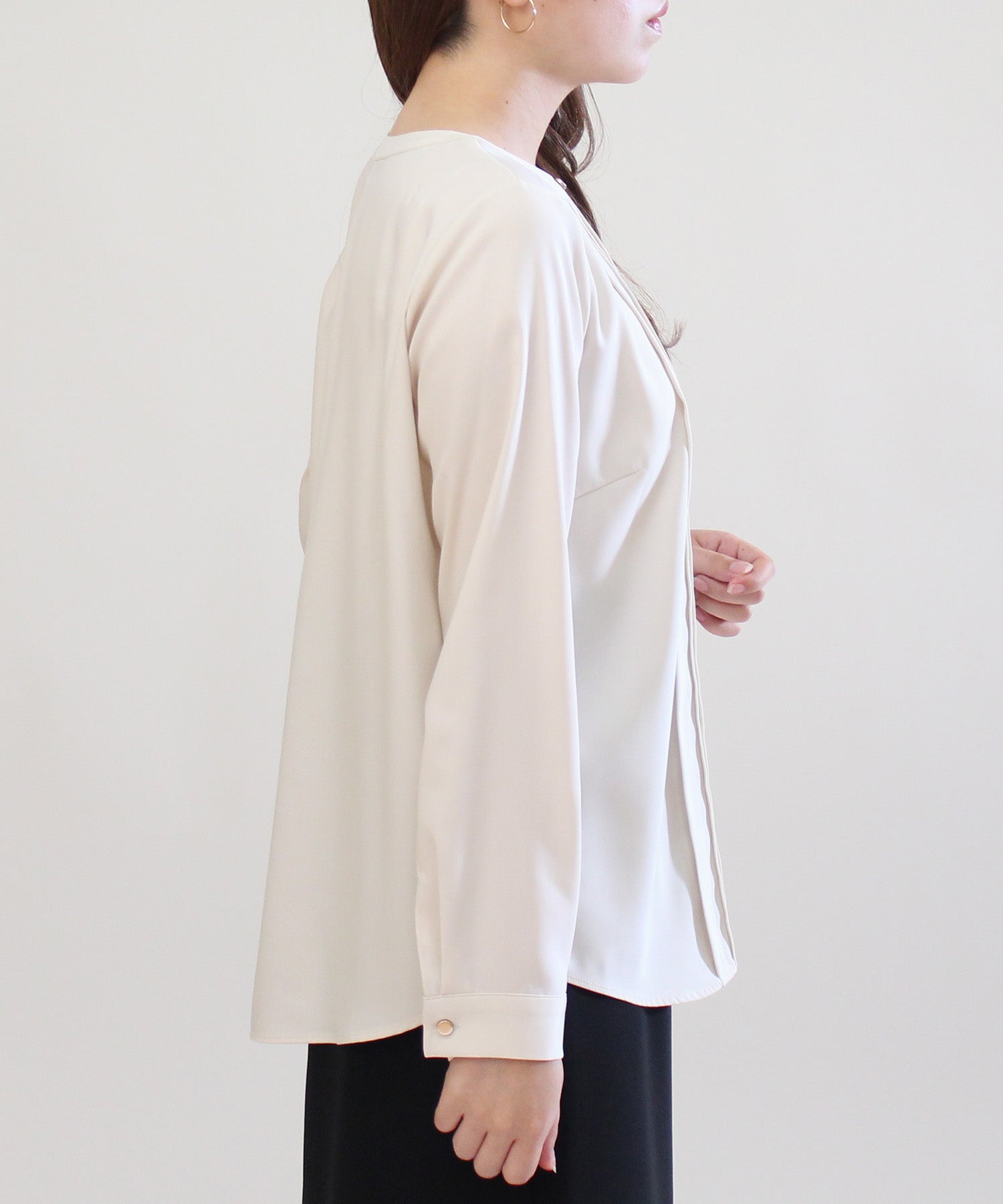 ディティール(横)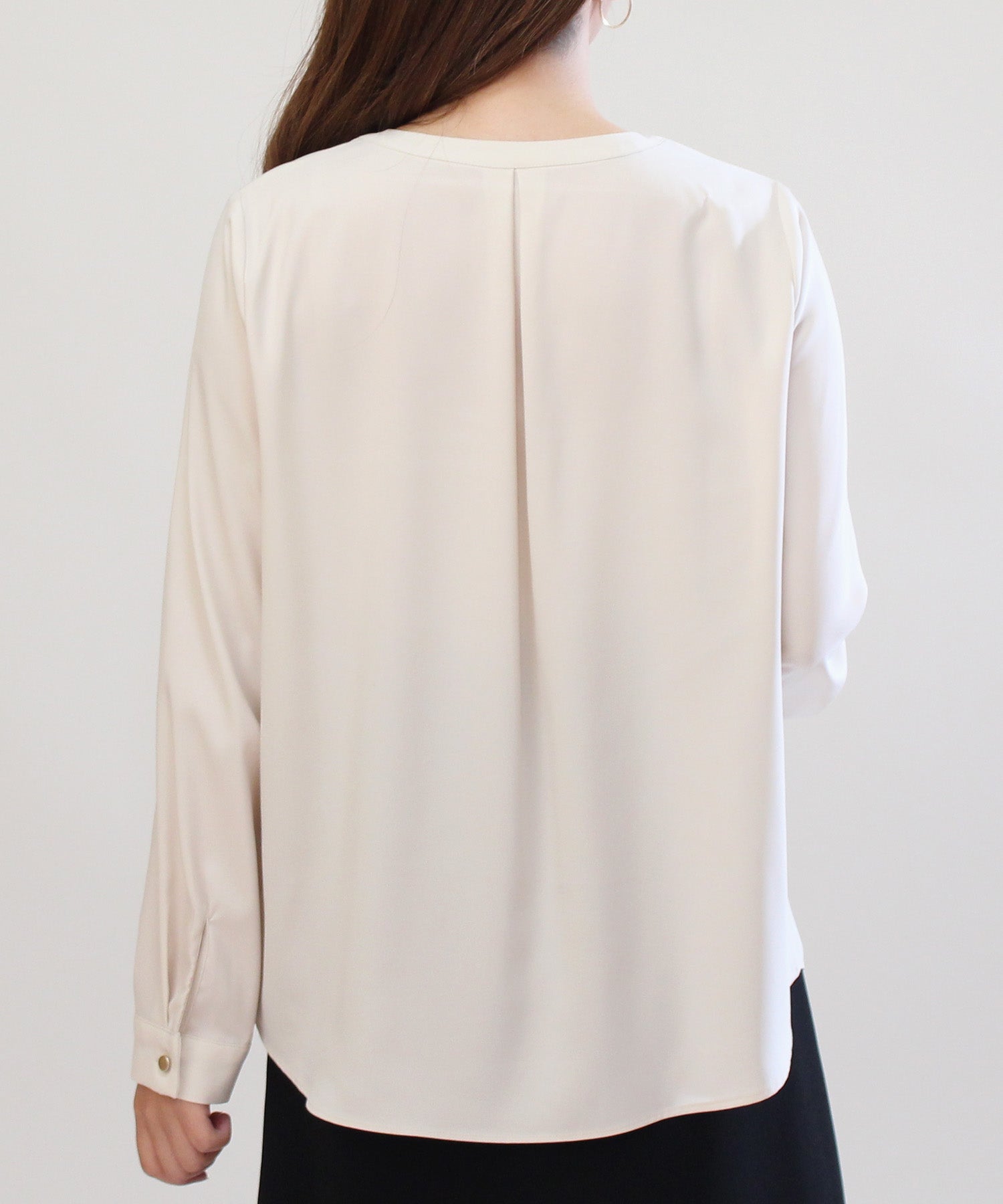 ディティール(後)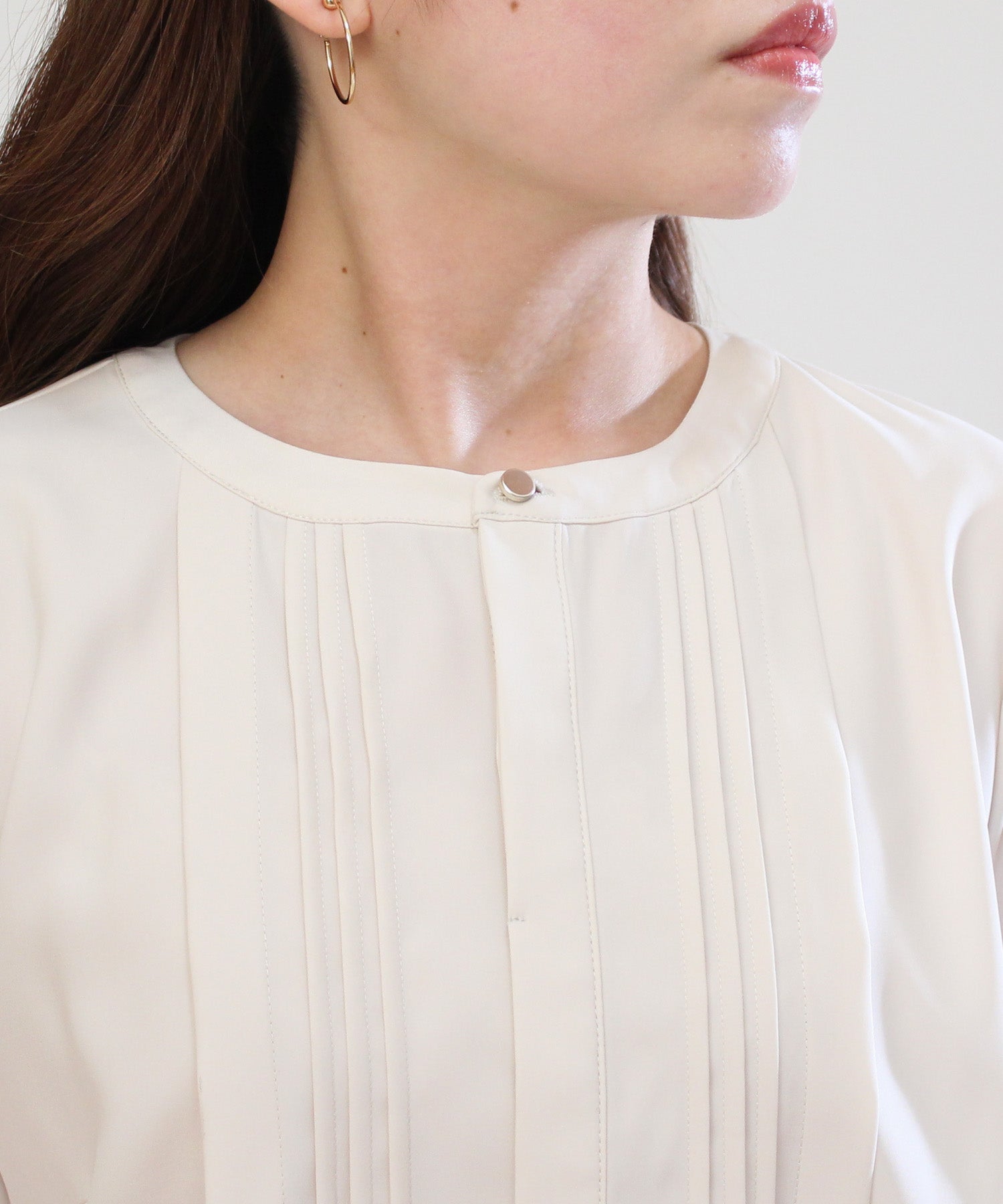 衿元(前)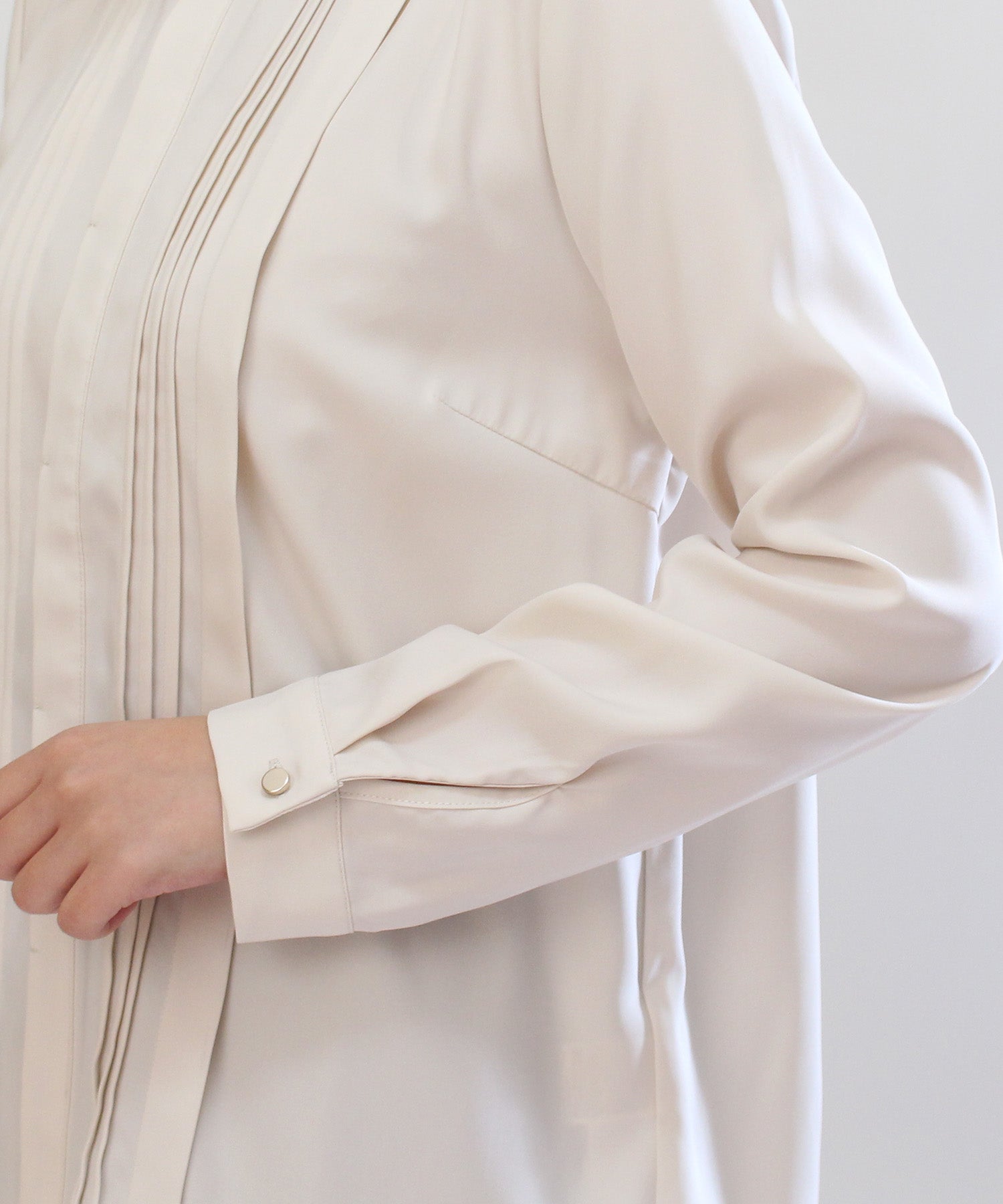 袖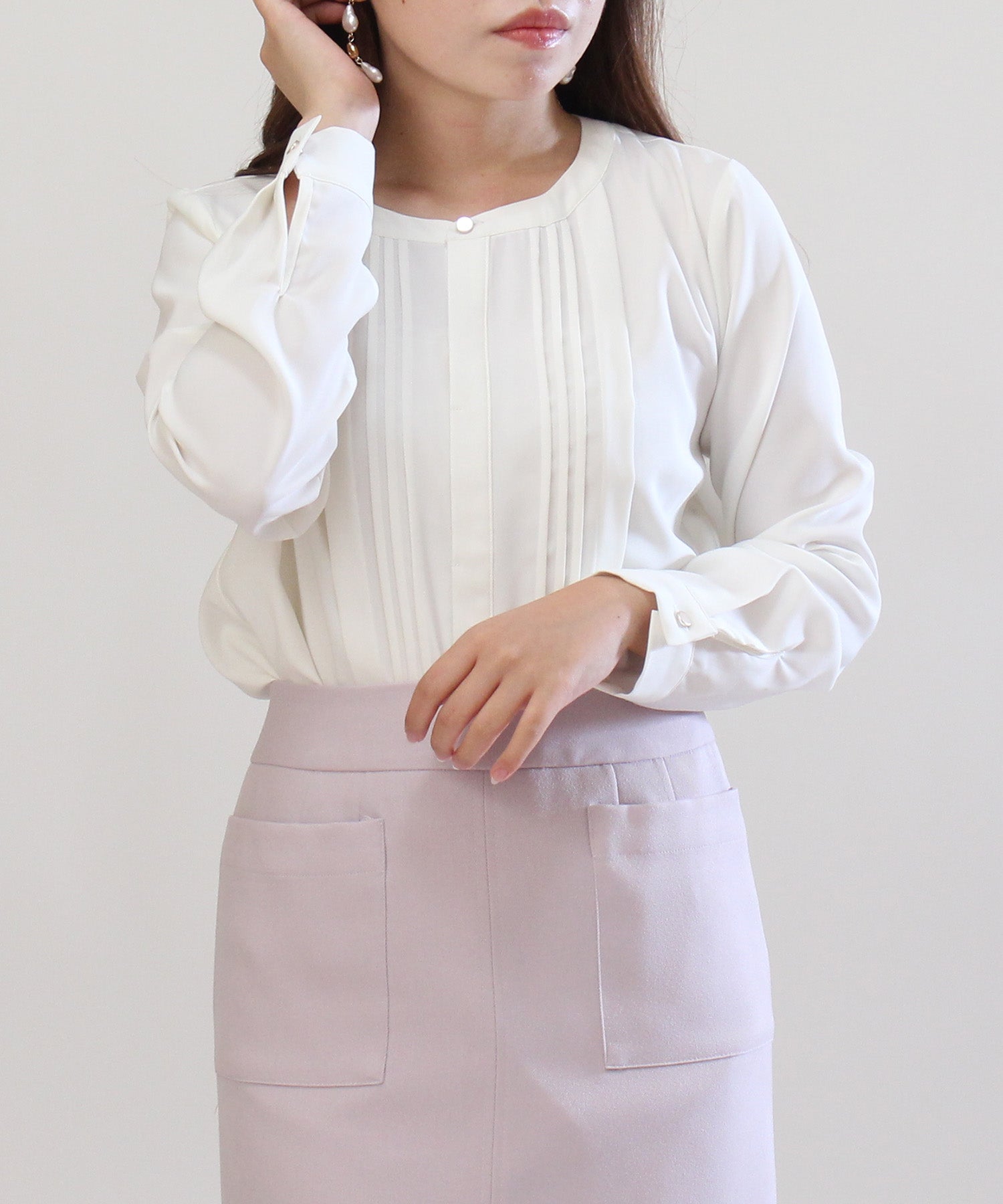 ホワイト model:156cm 着用サイズ:M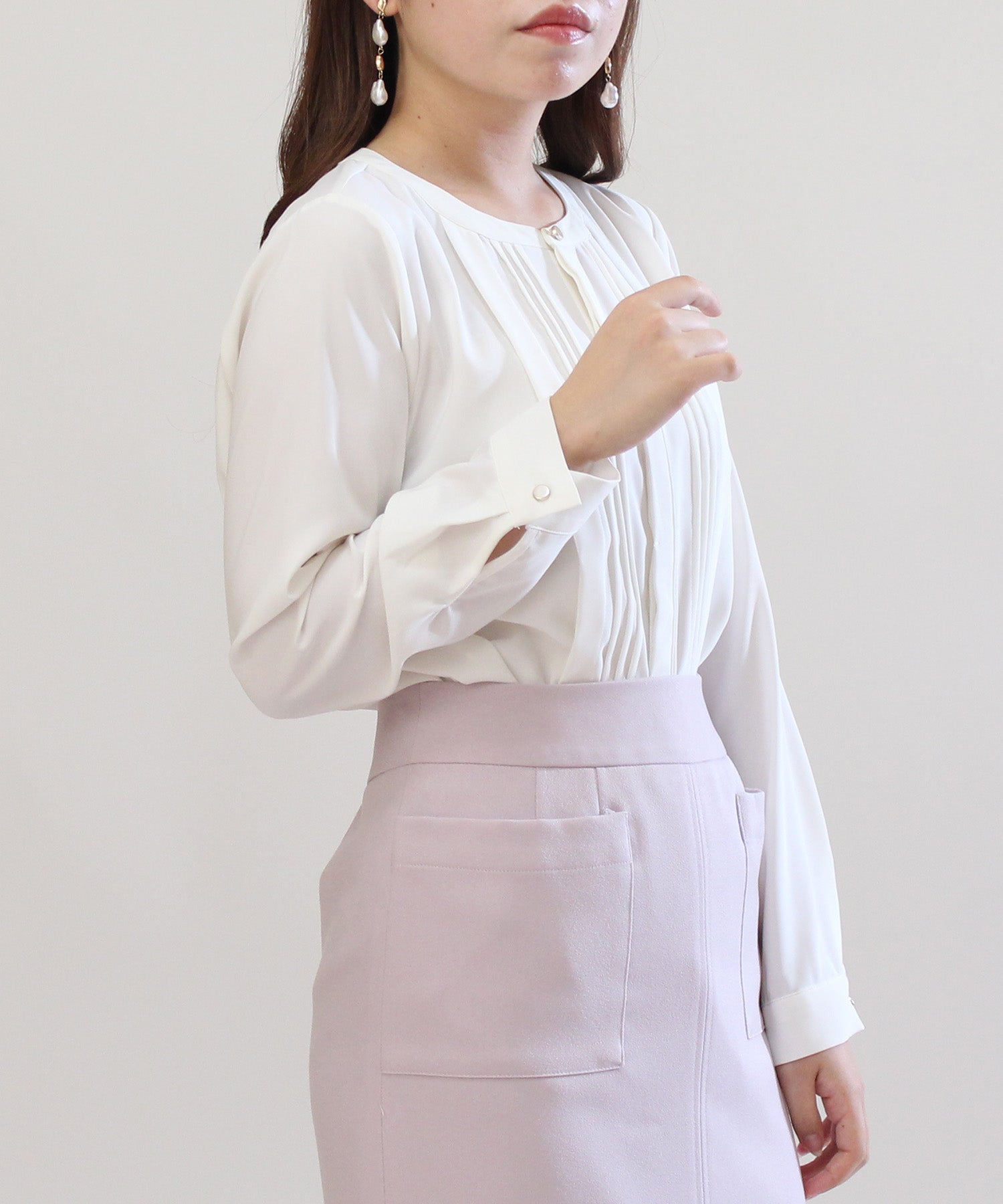 ホワイト model:156cm 着用サイズ:M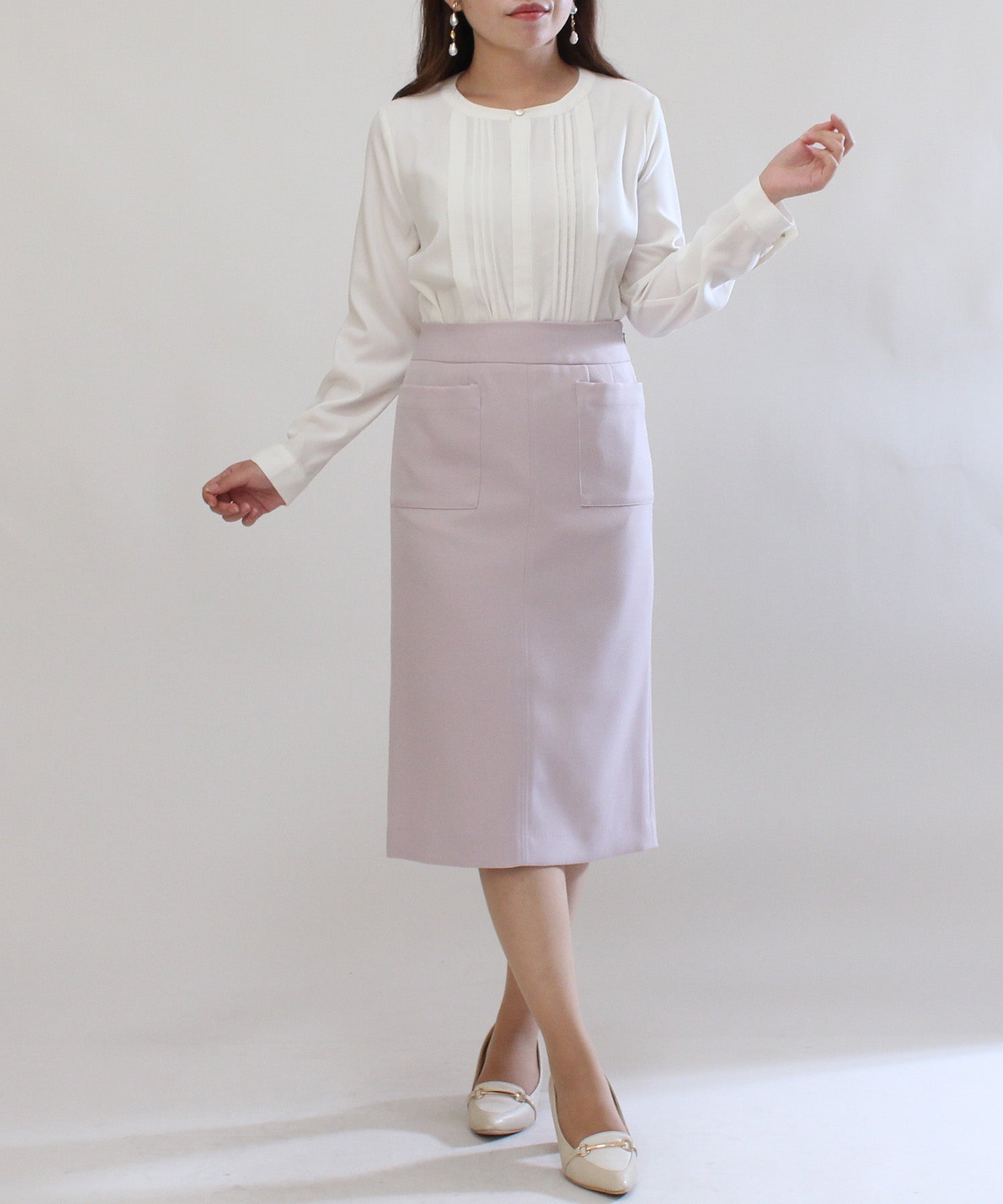 ホワイト model:156cm 着用サイズ:Mホワイト model:156cm 着用サイズ:M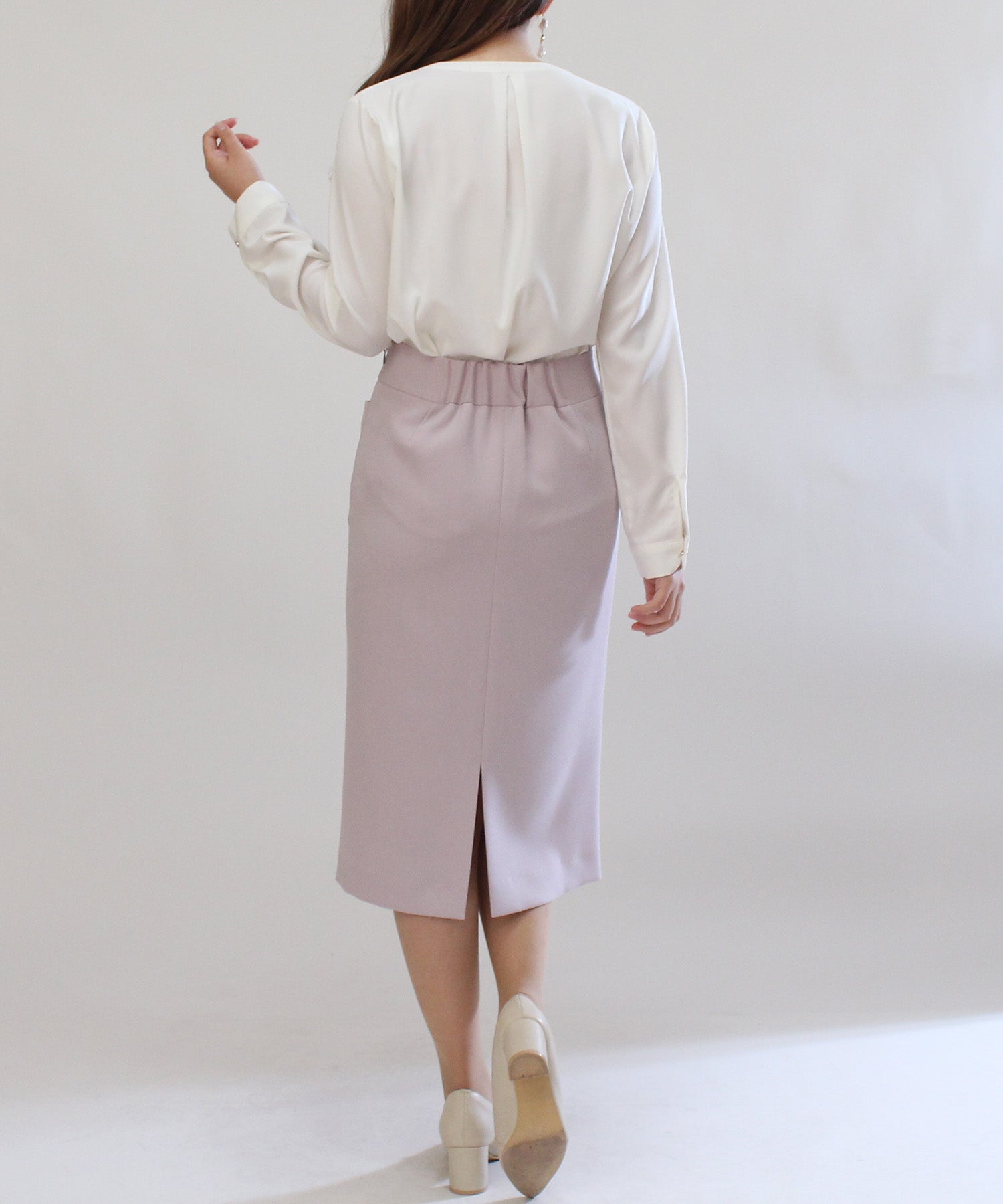 ホワイト model:156cm 着用サイズ:M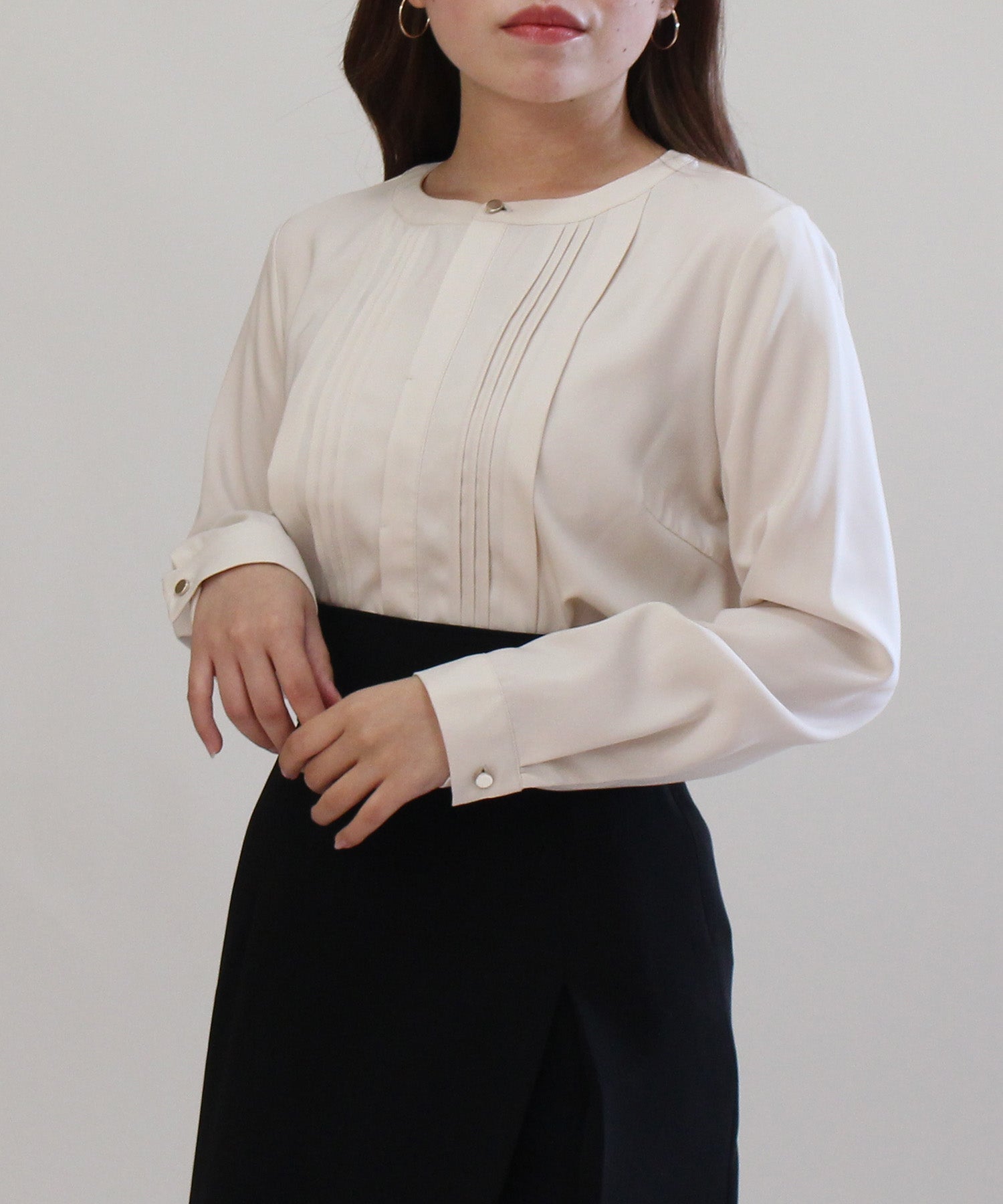 ベージュ model:156cm 着用サイズ:M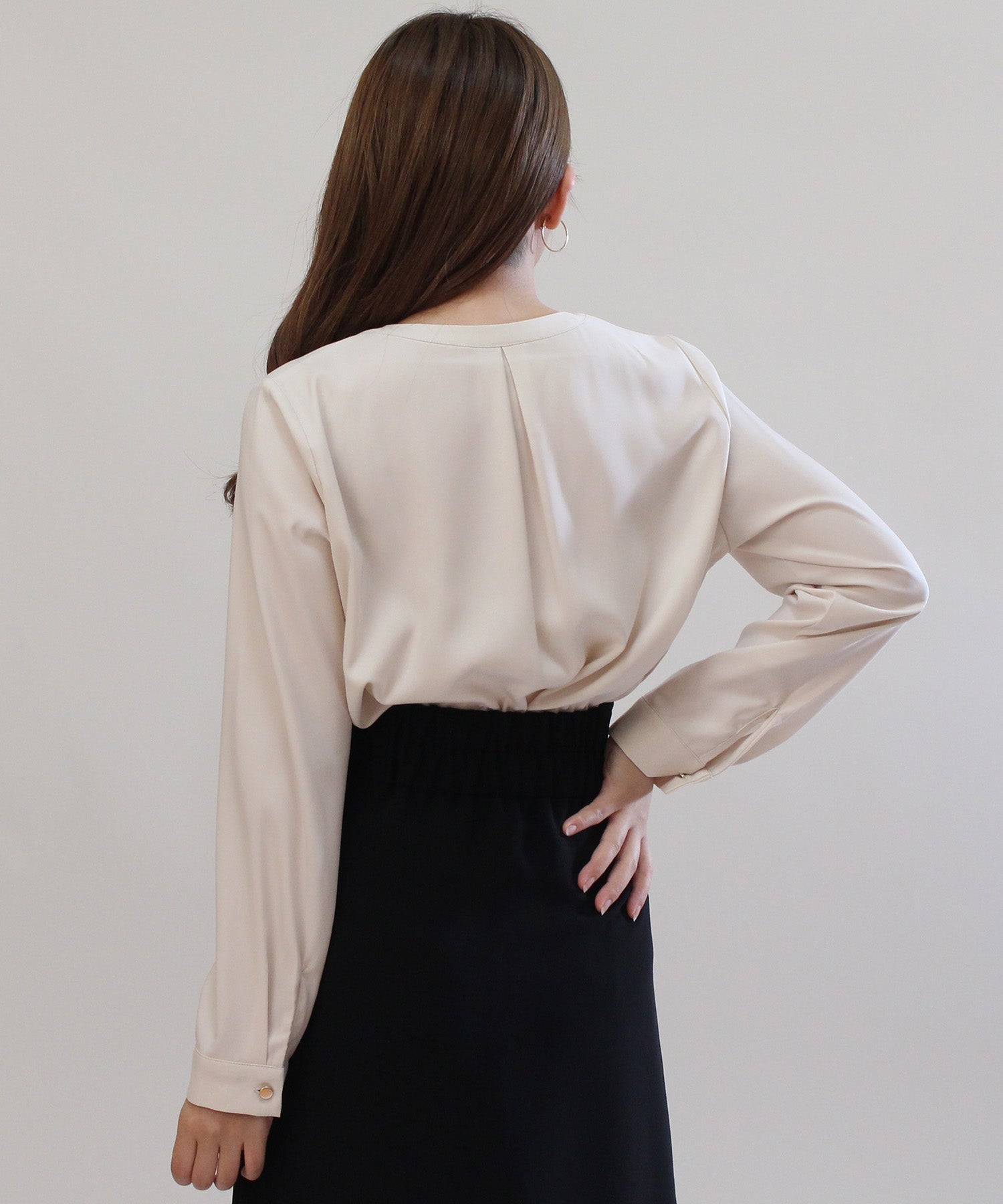 ベージュ model:156cm 着用サイズ:M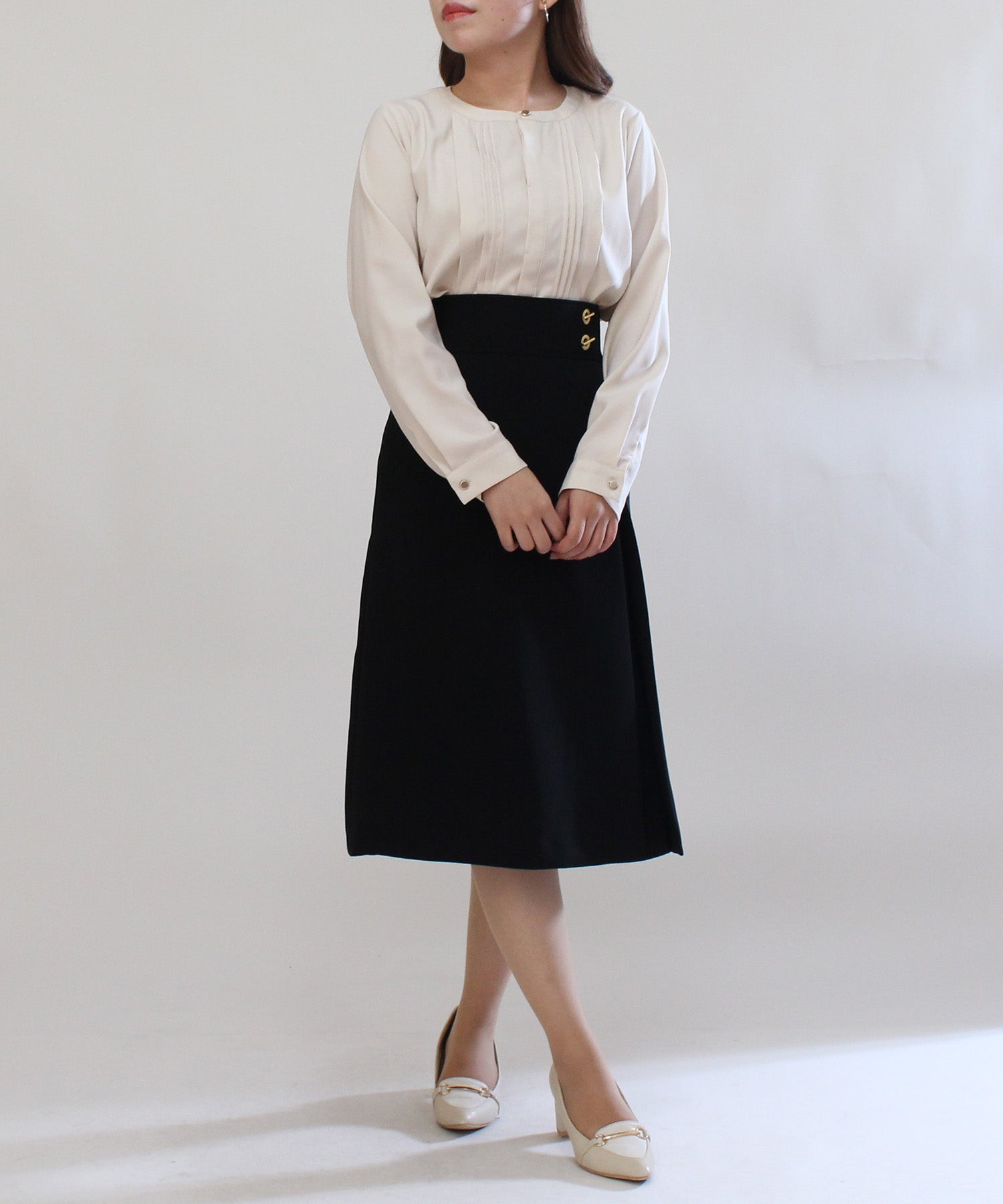 ベージュ model:156cm 着用サイズ:M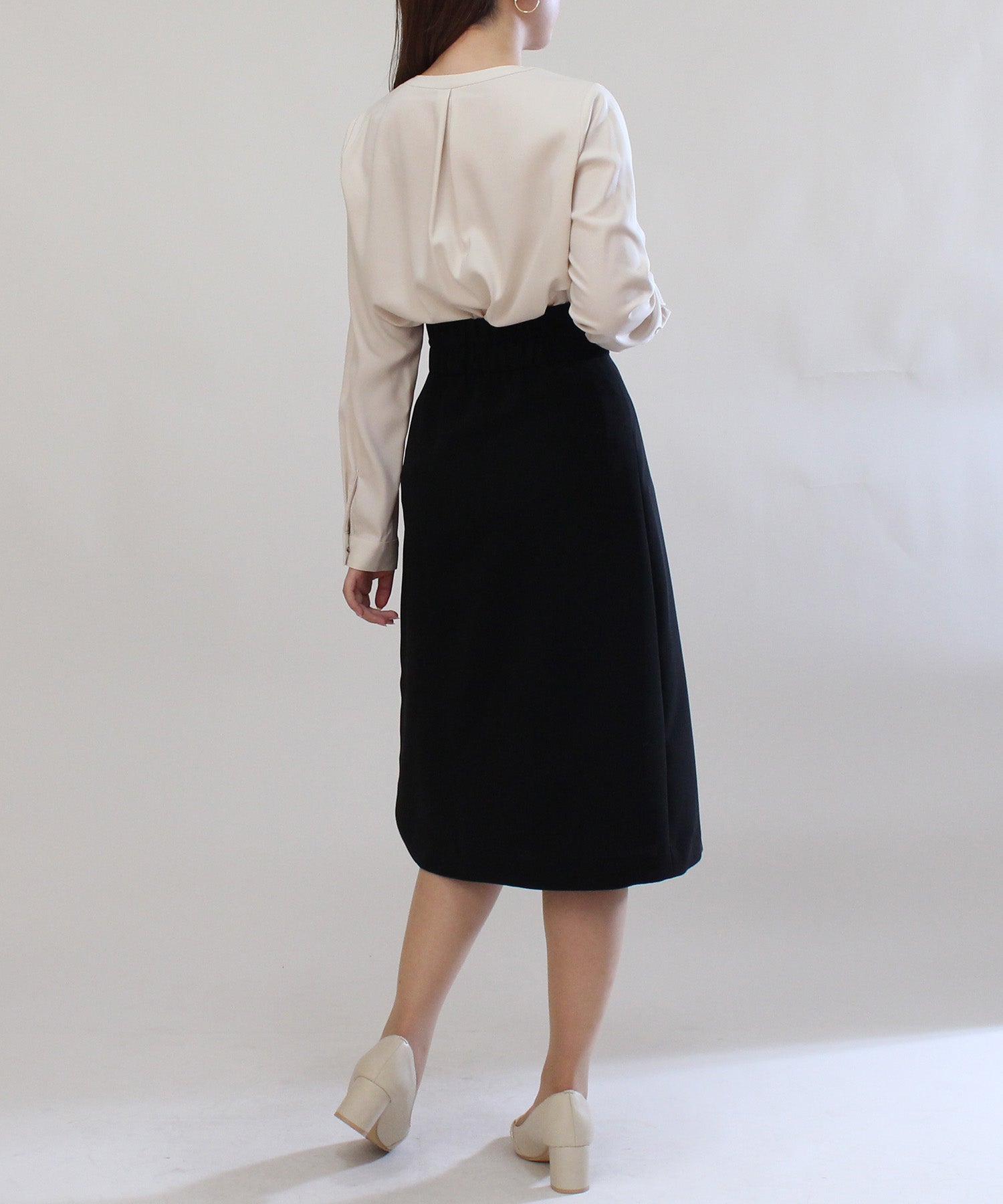 ベージュ model:156cm 着用サイズ:M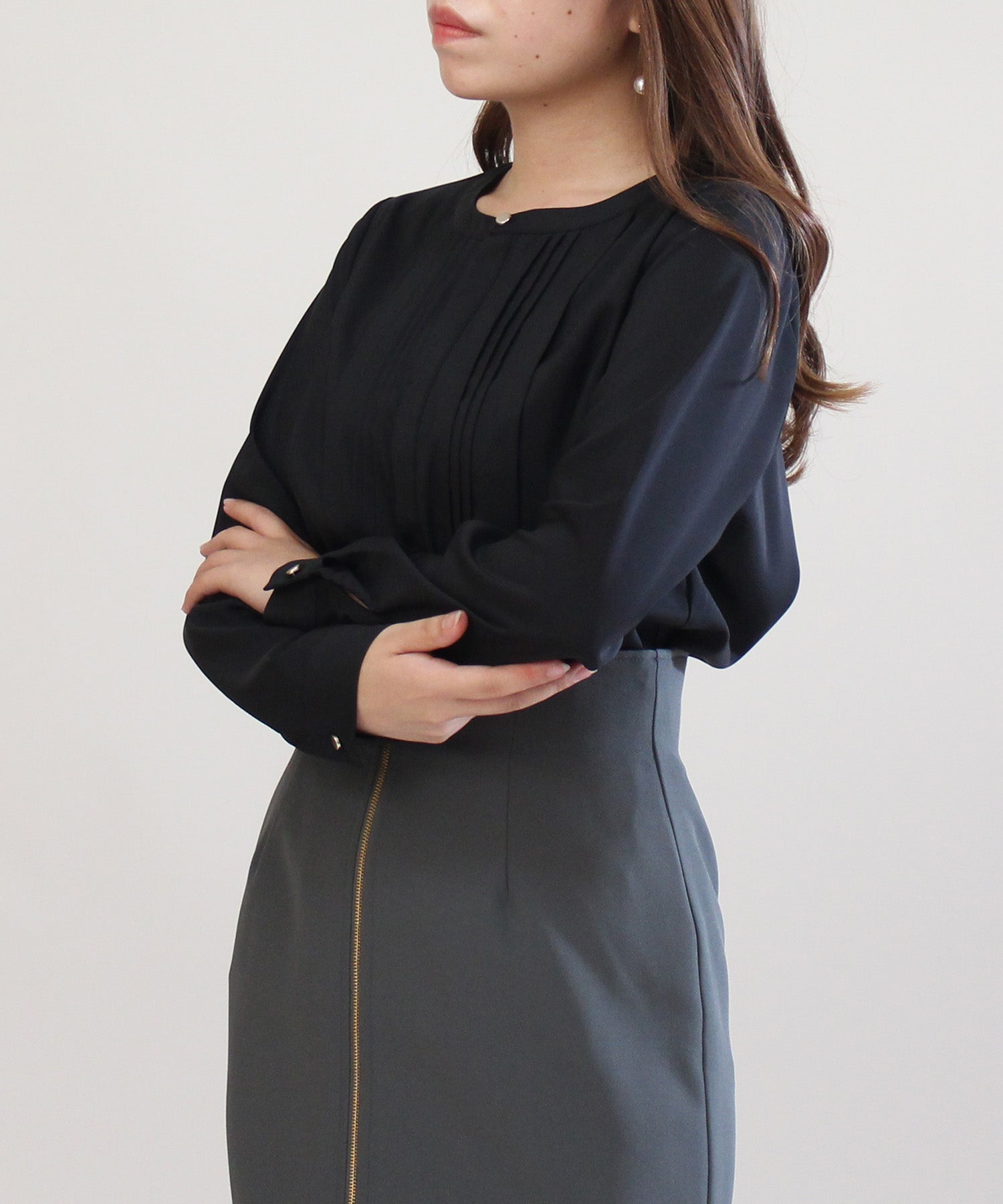 ブラック model:156cm 着用サイズ:M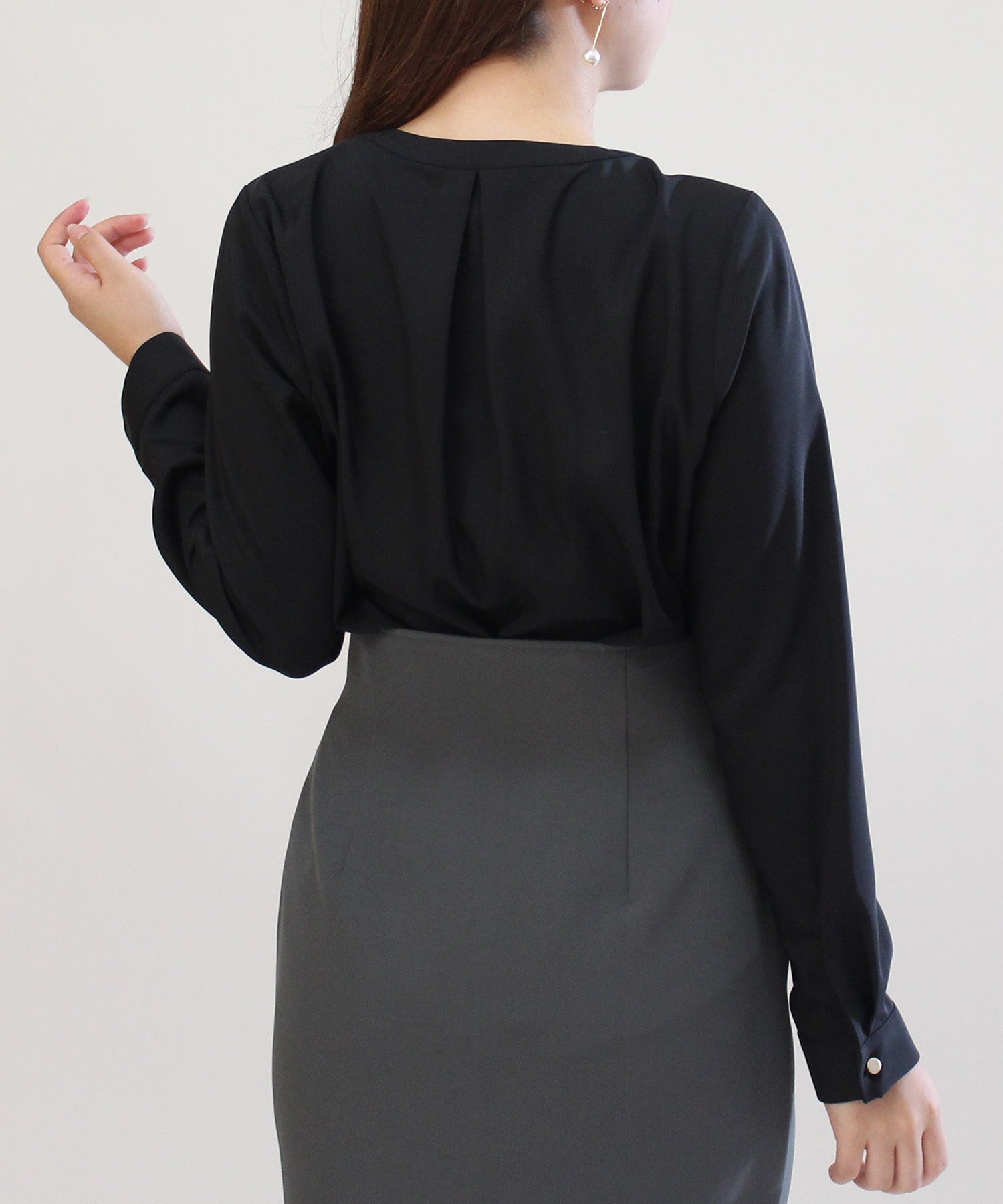 ブラック model:156cm 着用サイズ:M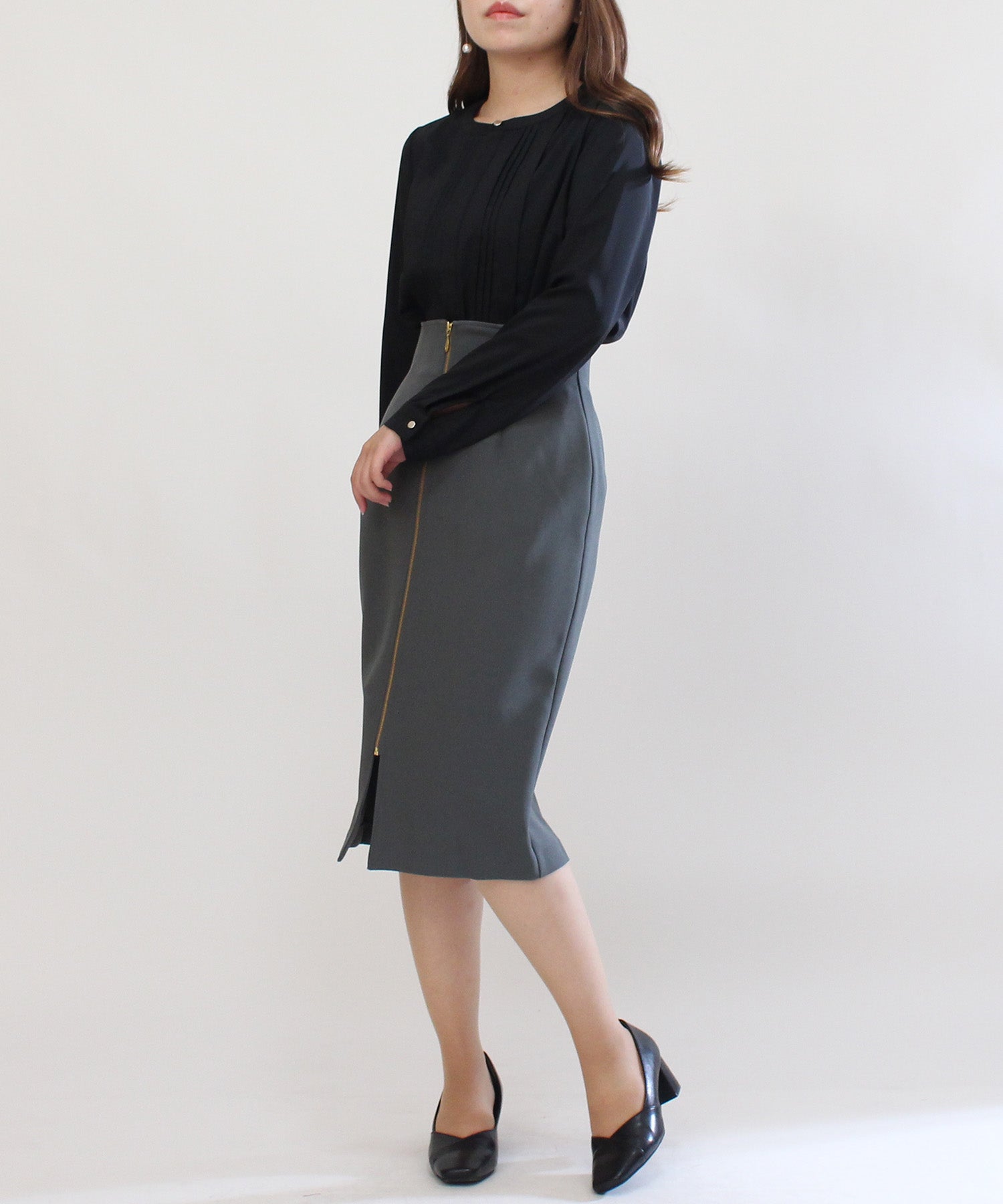 ブラック model:156cm 着用サイズ:M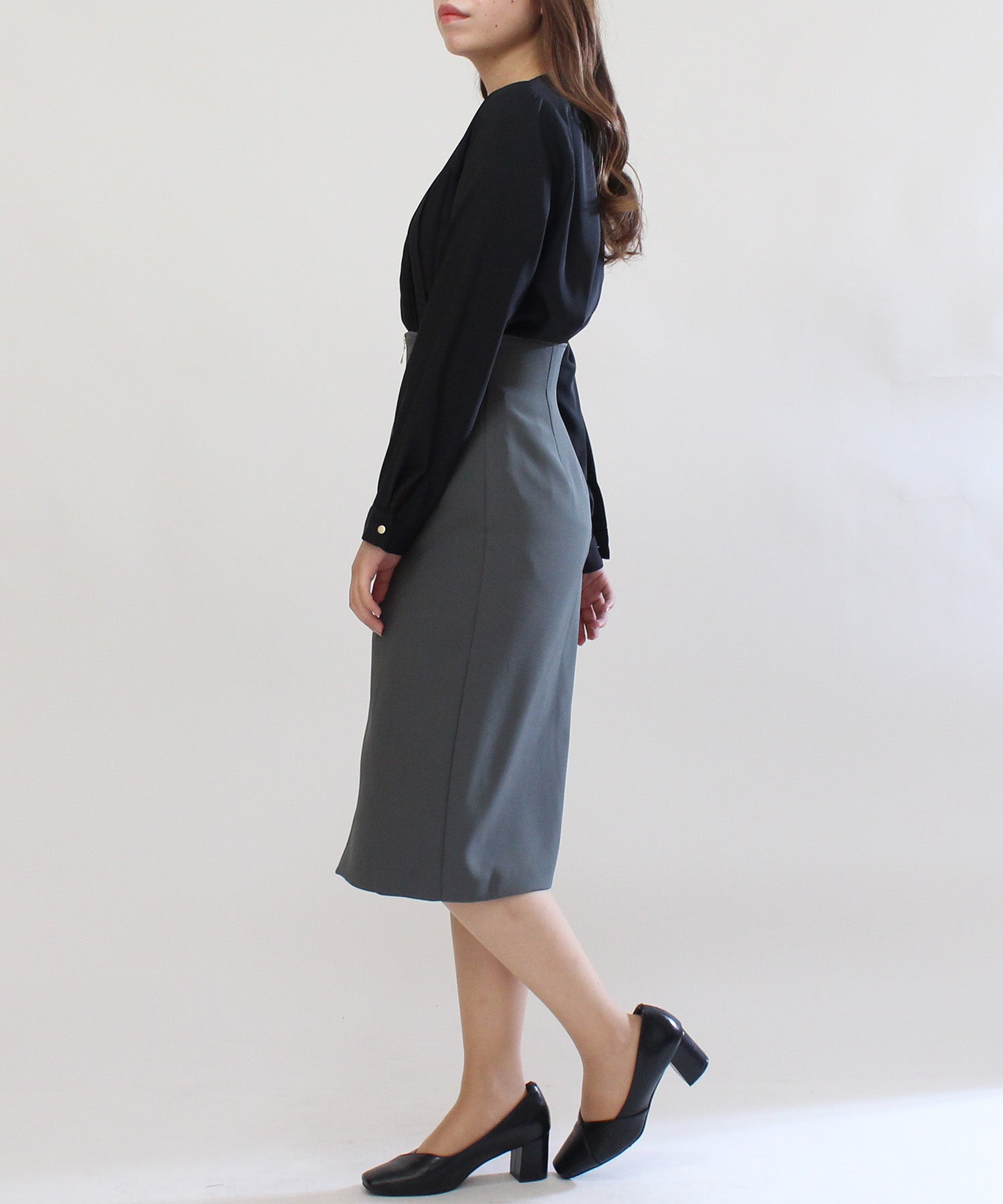 ブラック model:156cm 着用サイズ:M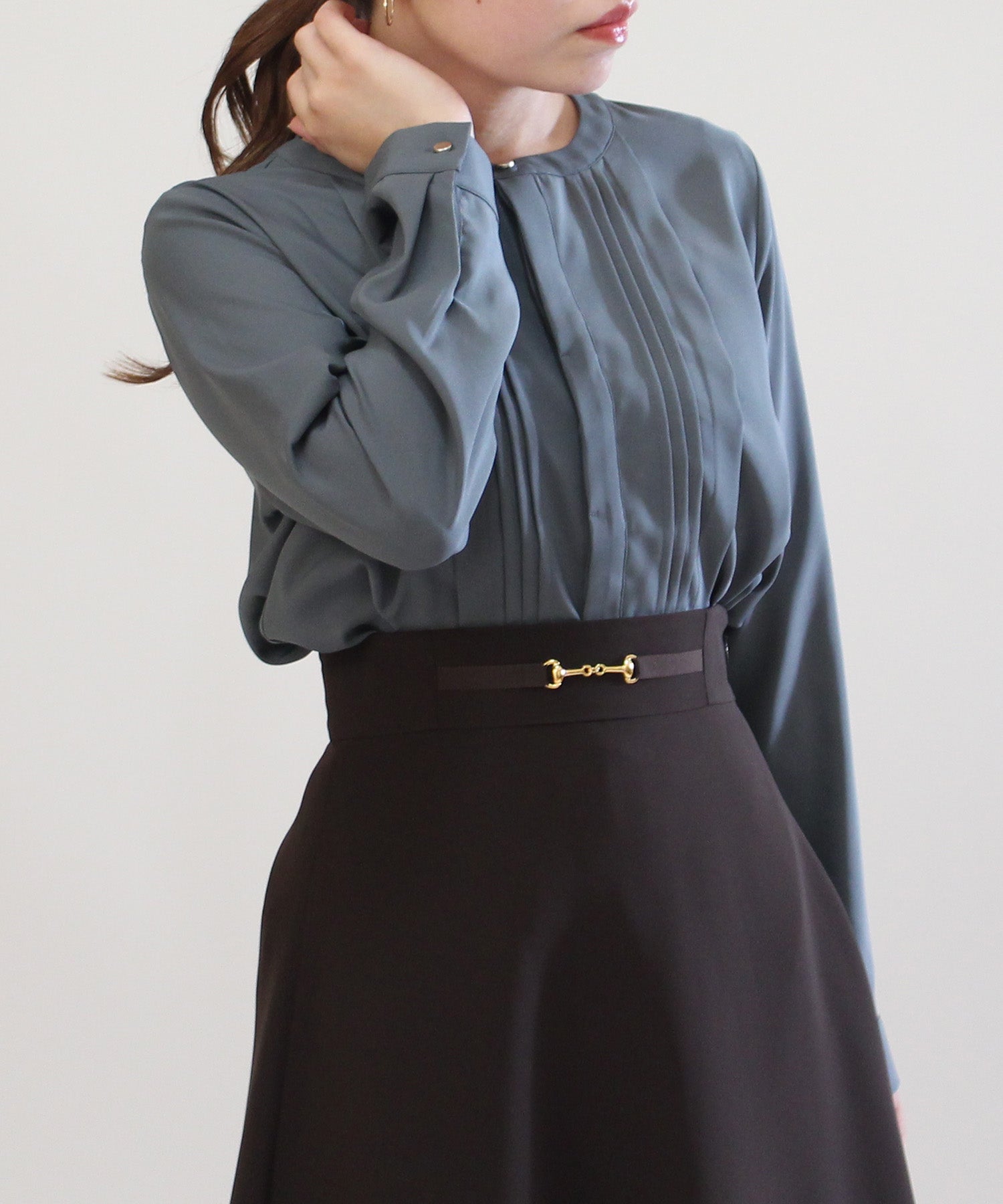 ブルーグリーン model:156cm 着用サイズ:M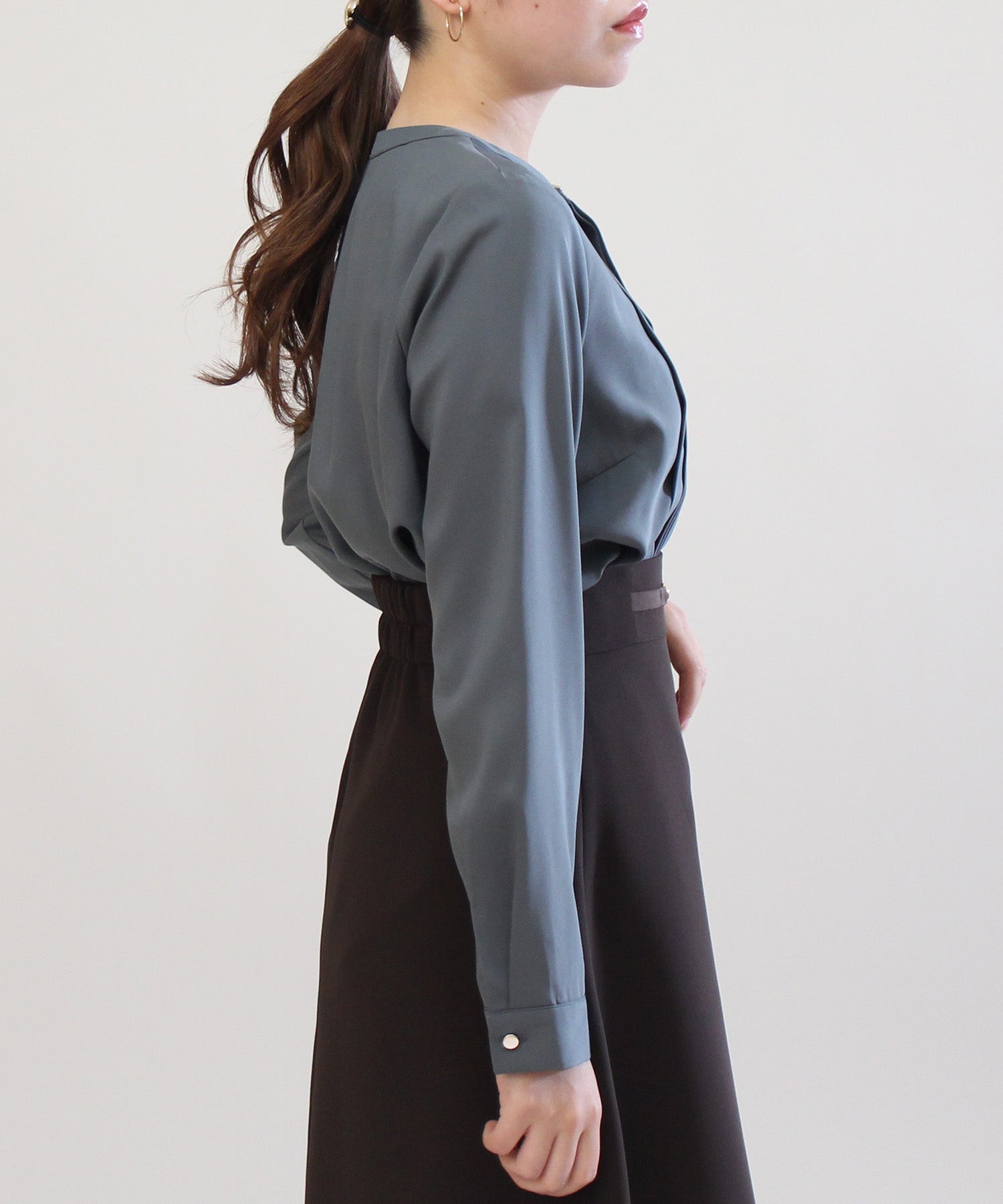 ブルーグリーン model:156cm 着用サイズ:M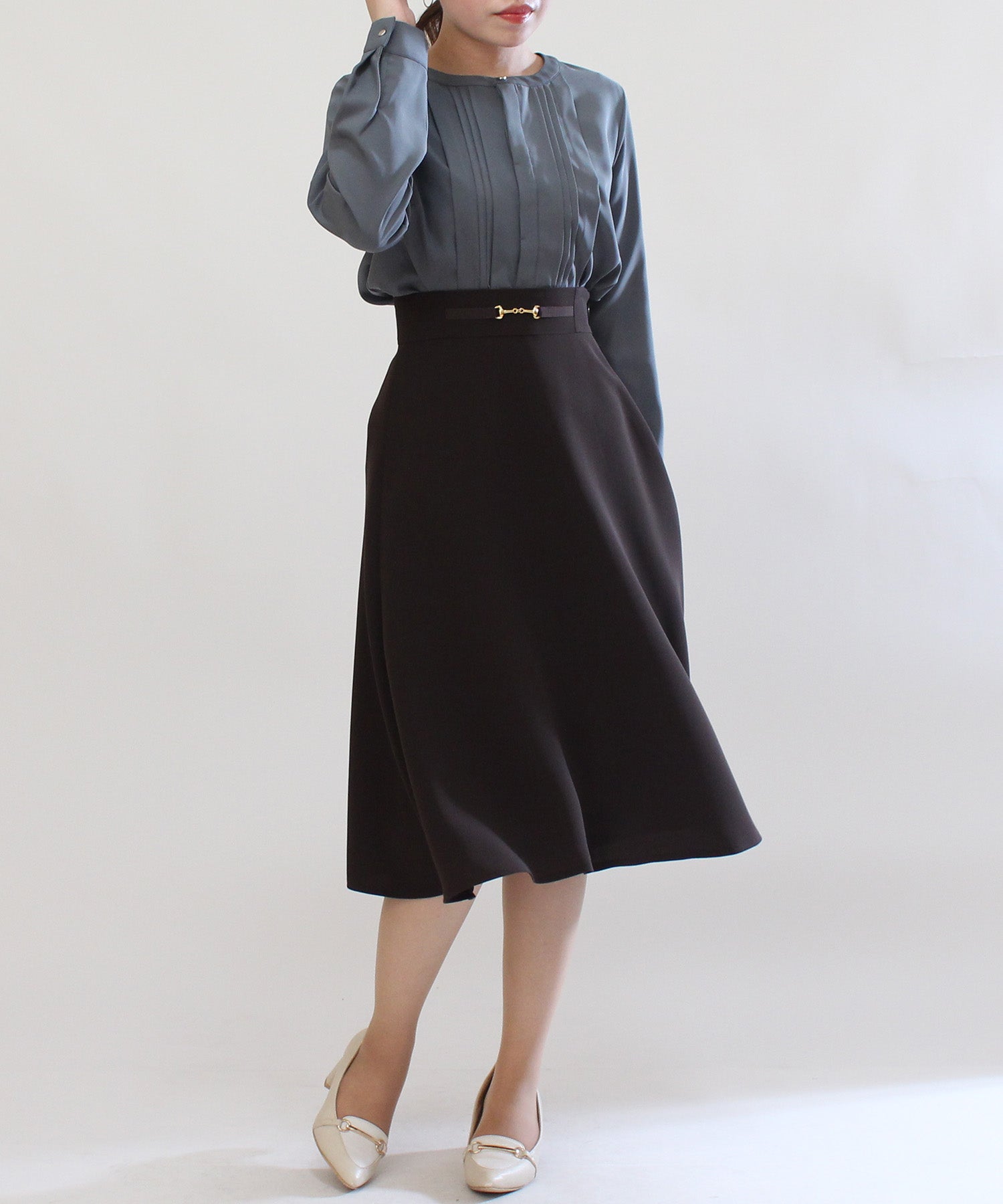 ブルーグリーン model:156cm 着用サイズ:M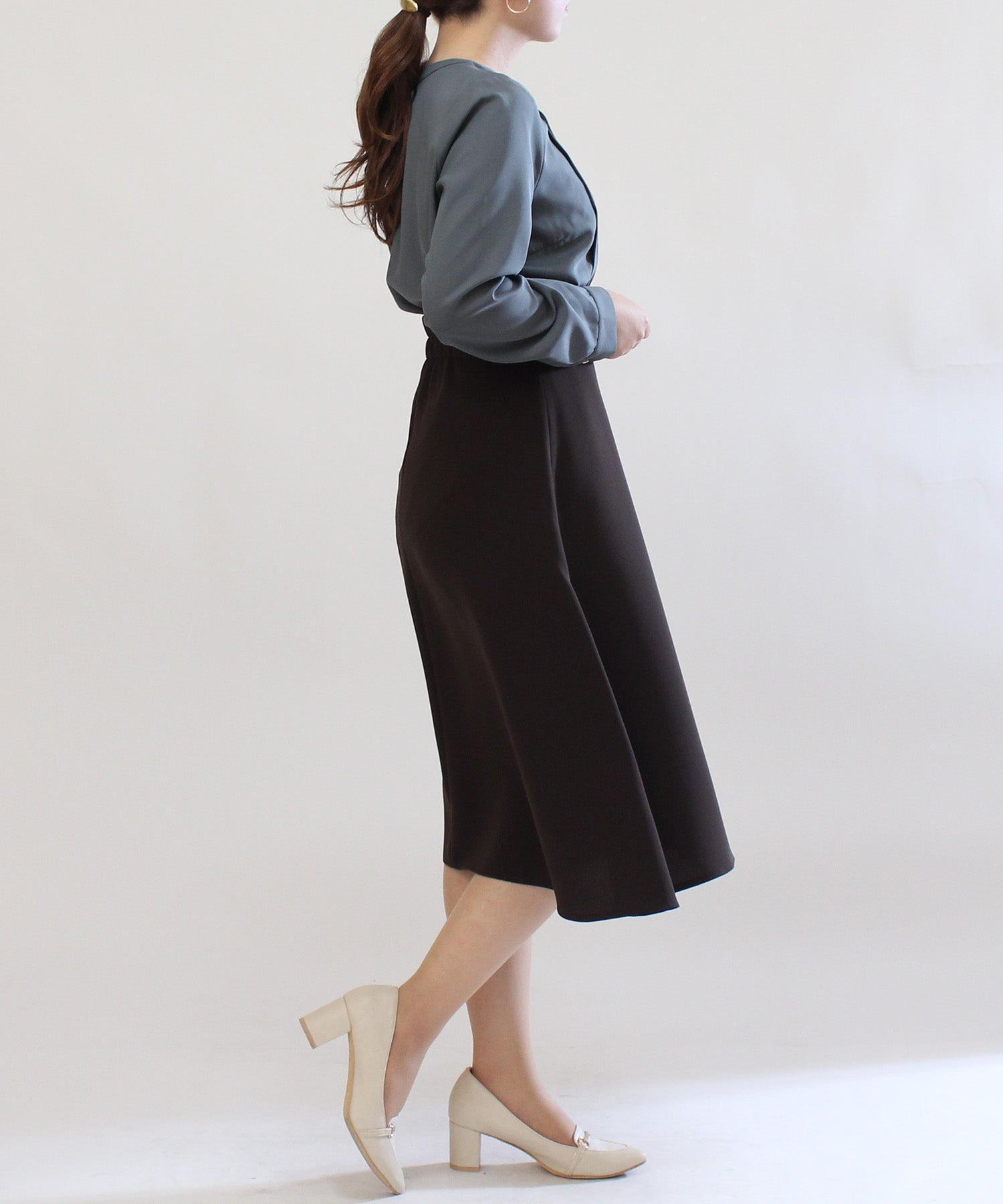 ブルーグリーン model:156cm 着用サイズ:M