ラベンダー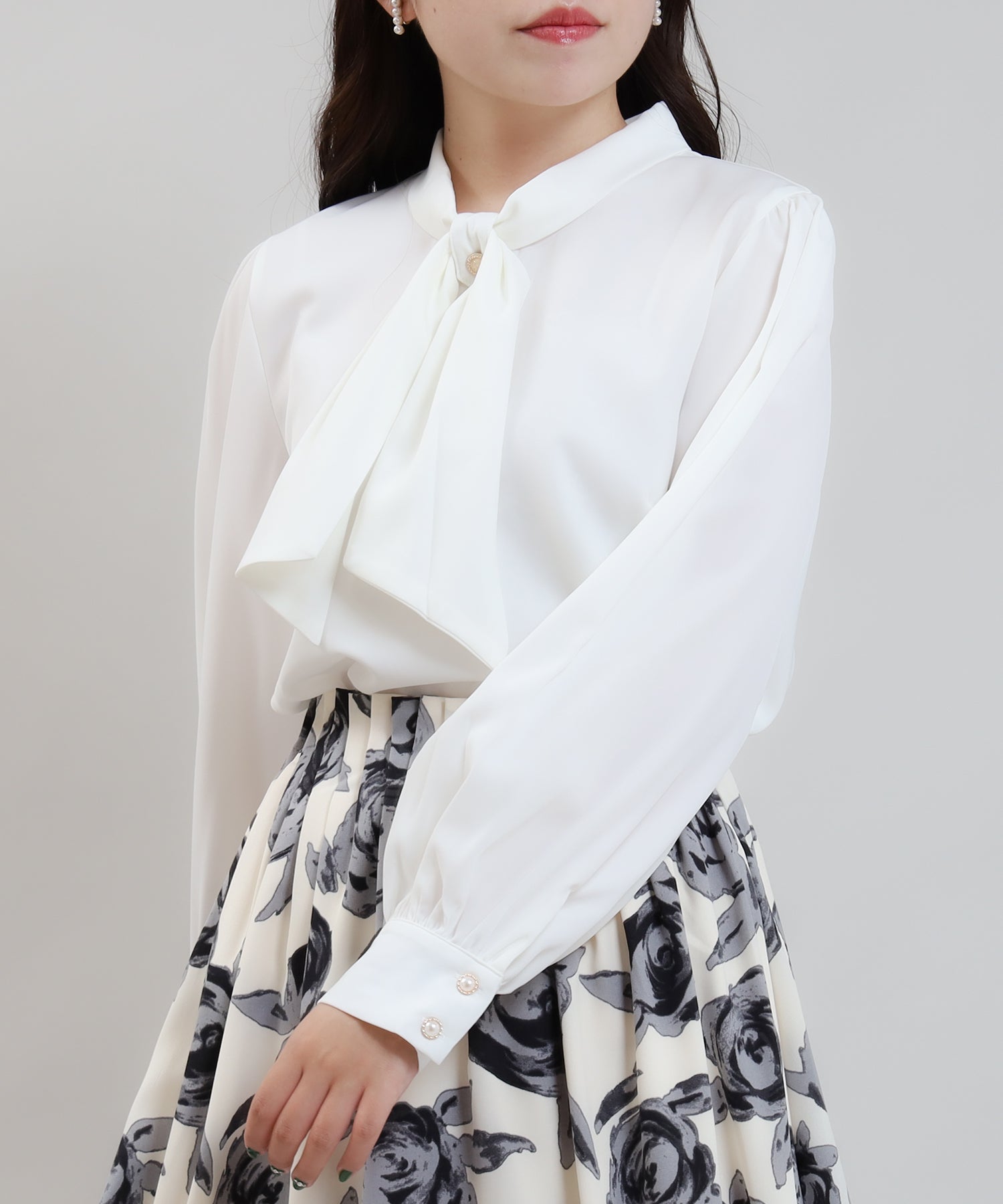 ホワイト
ブラウン
ピンクベージュ
ダークグリーン
ラベンダー model:156cm 着用サイズ:M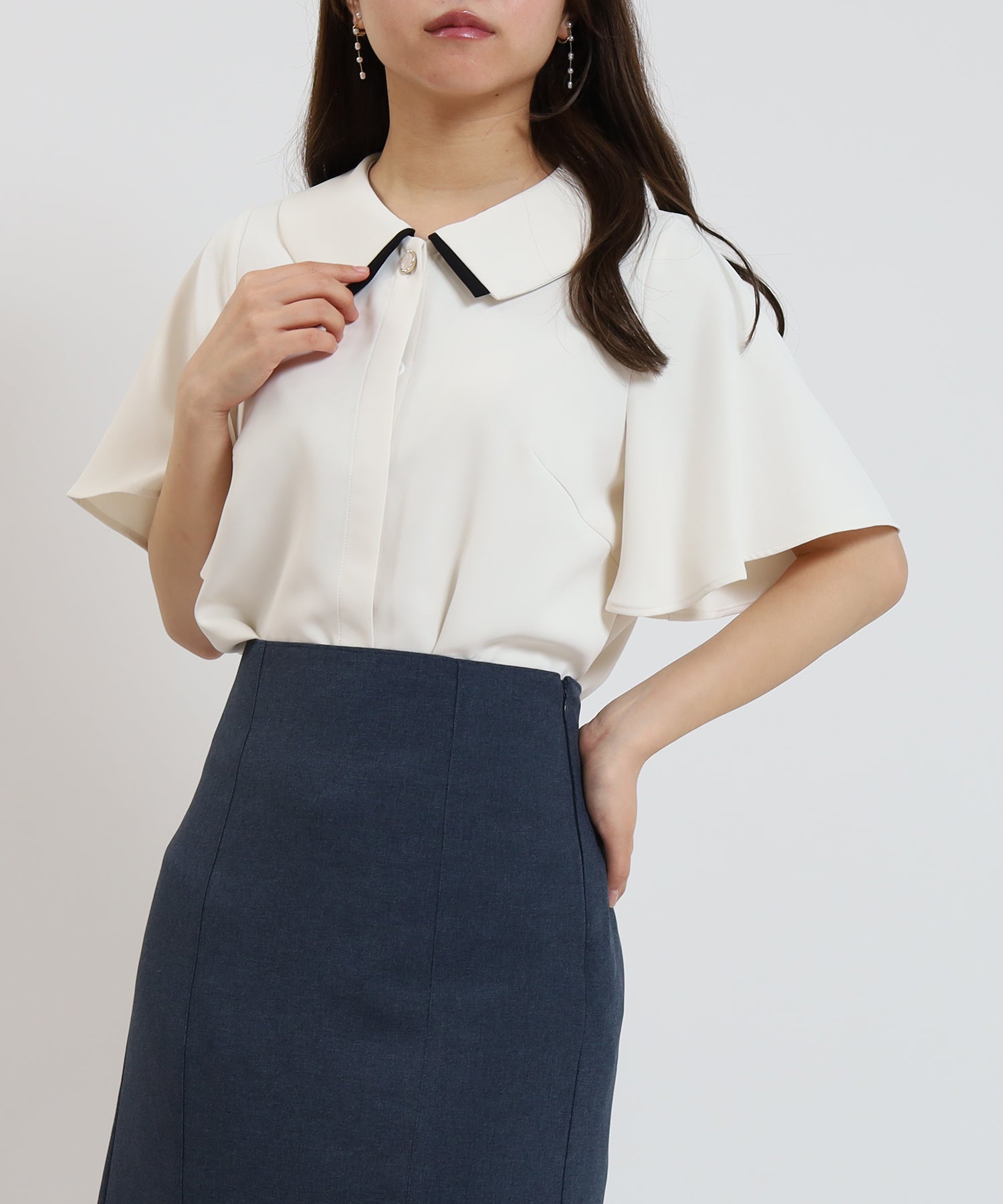 ラベンダー model:156cm 着用サイズ:M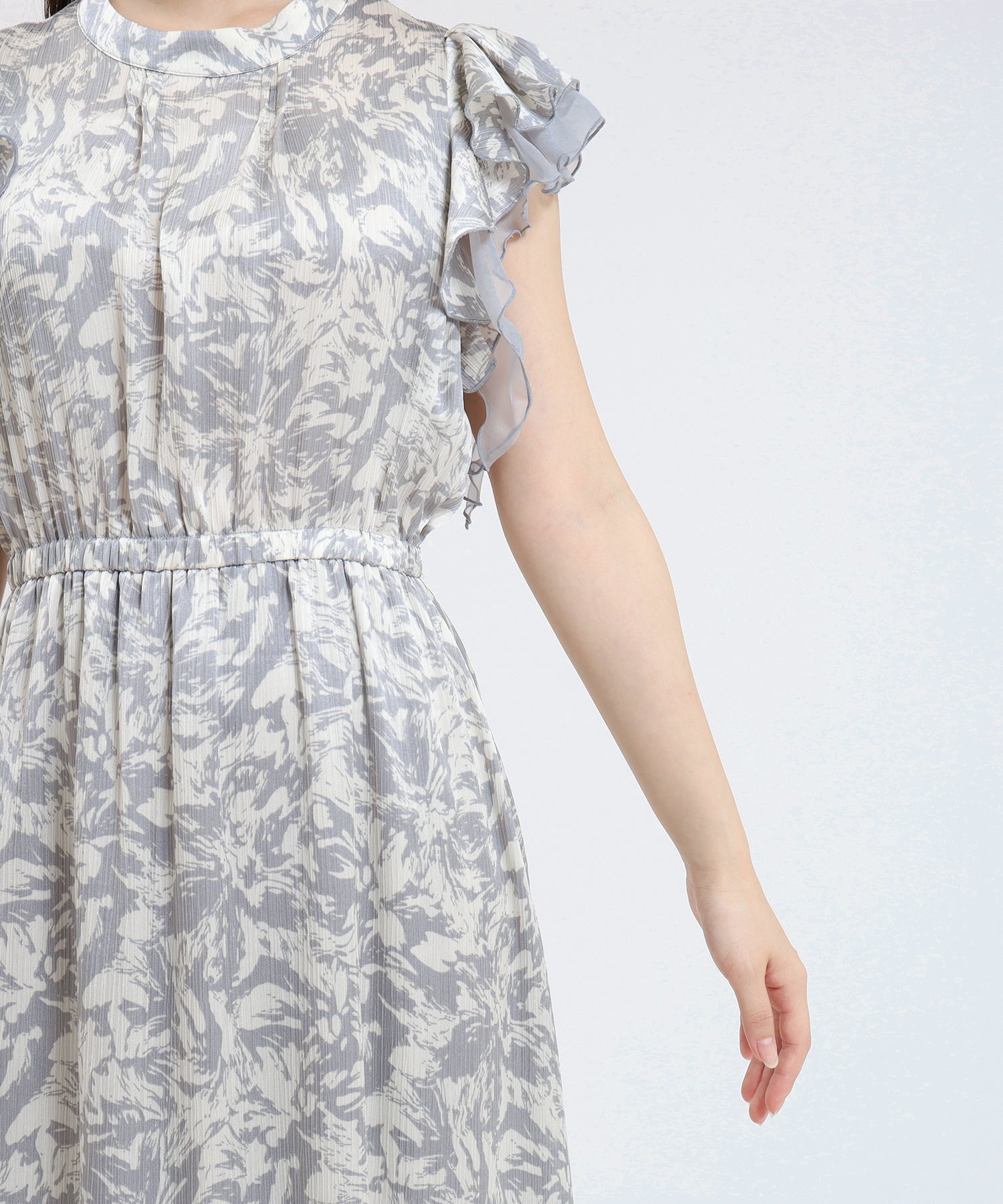 ラベンダー model:156cm 着用サイズ:M
ラベンダー model:156cm 着用サイズ:M
ラベンダー model:156cm 着用サイズ:M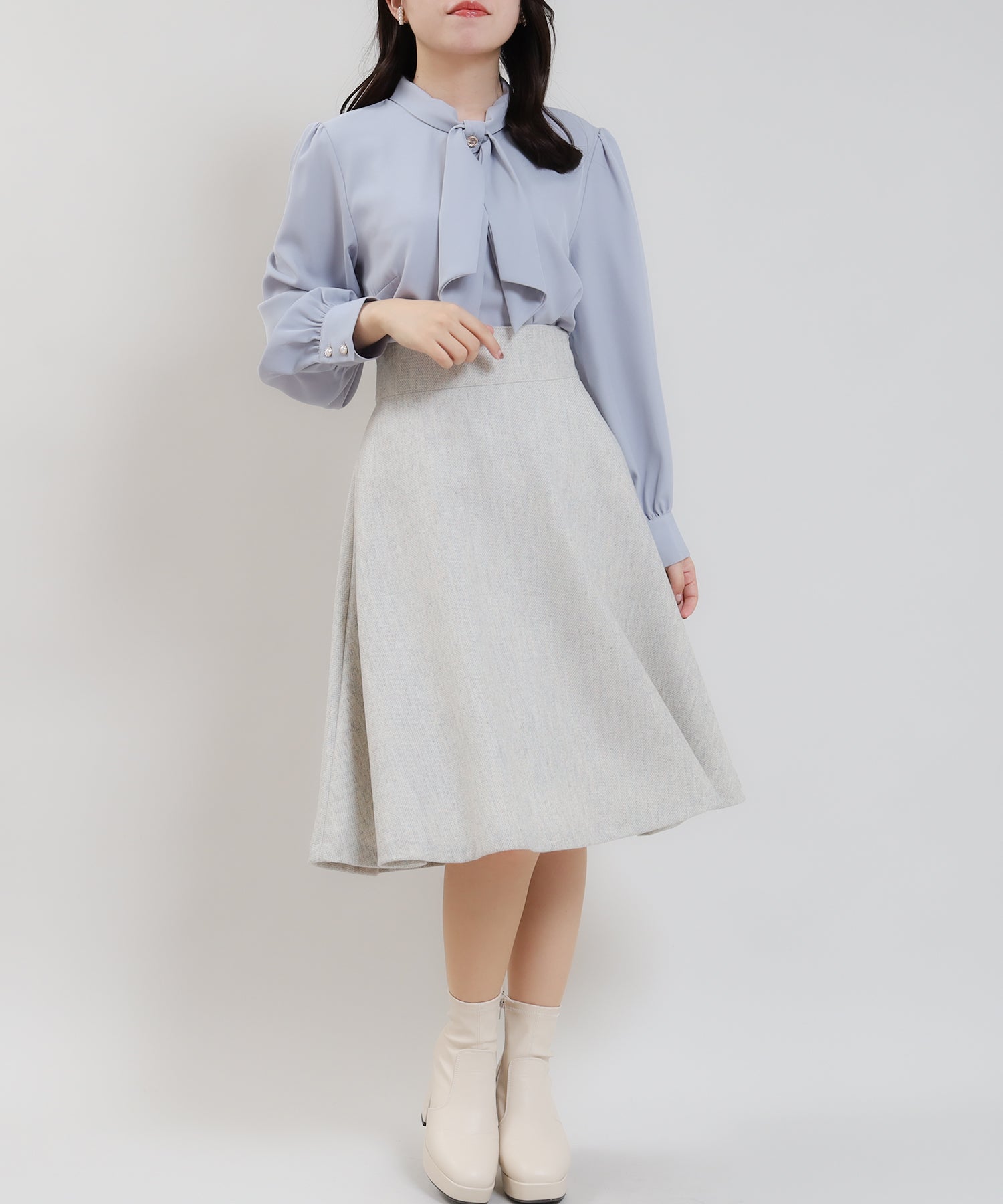 ラベンダー model:156cm 着用サイズ:M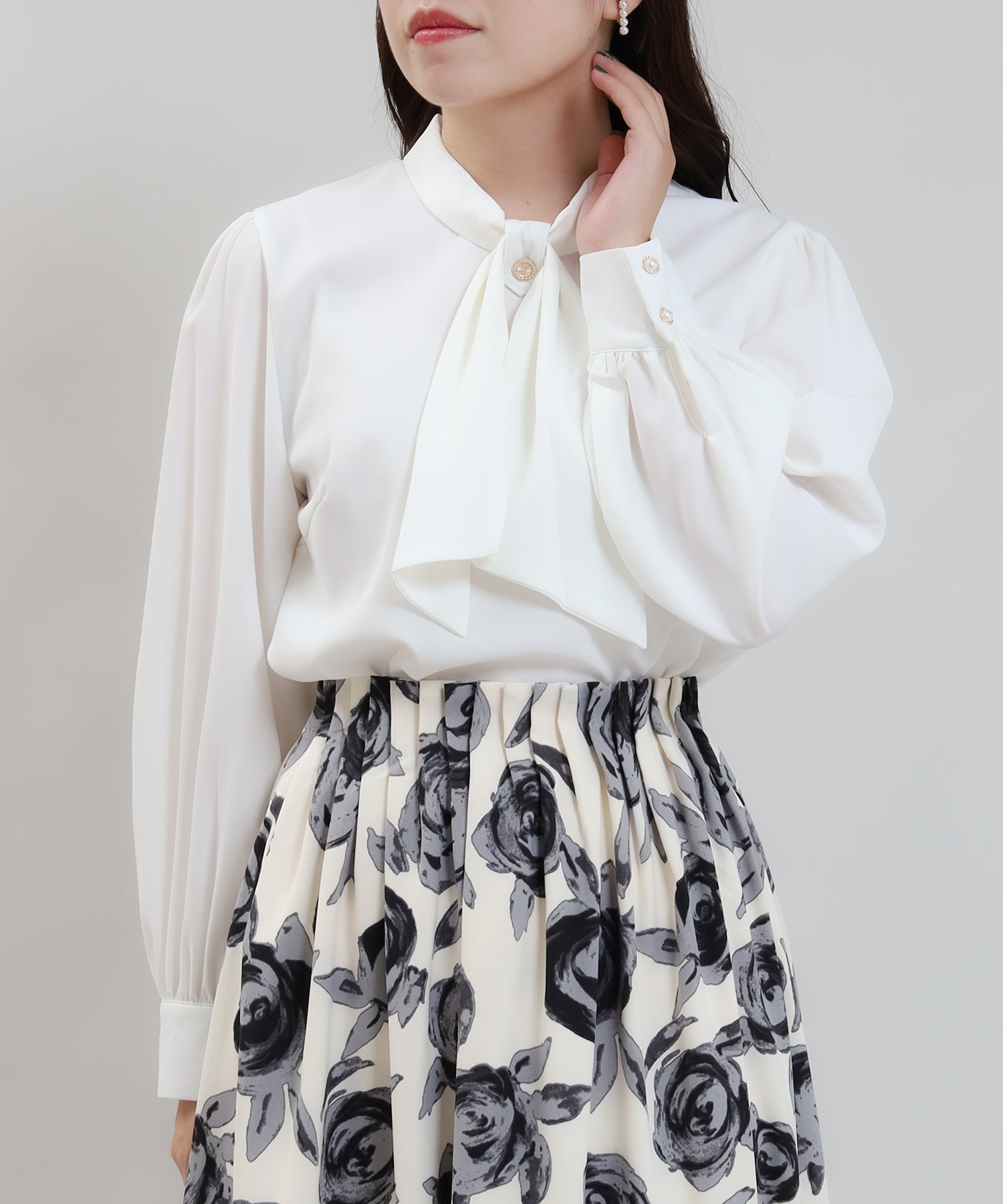 ホワイト model:156cm 着用サイズ:M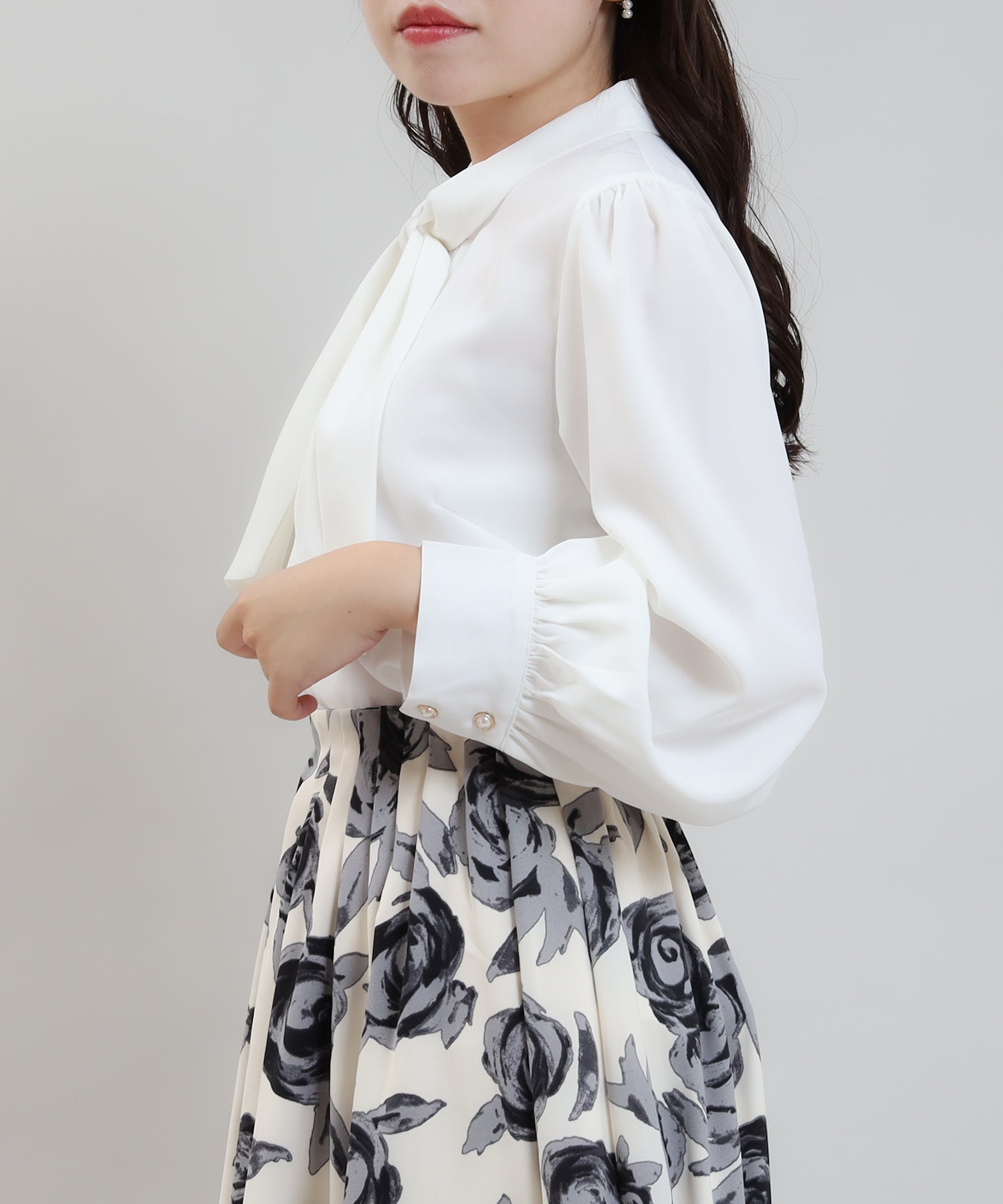 ホワイト model:156cm 着用サイズ:M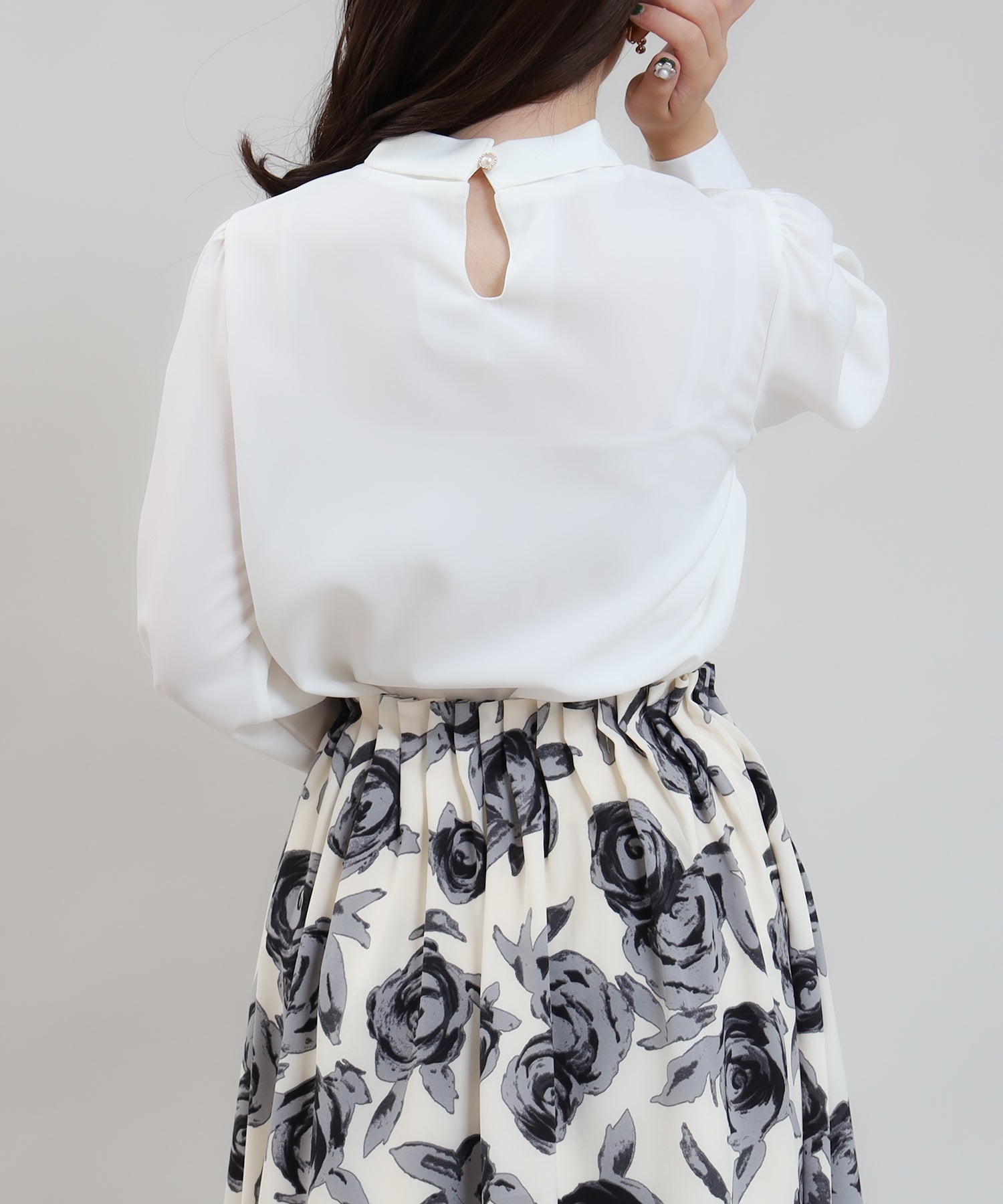 ホワイト model:156cm 着用サイズ:M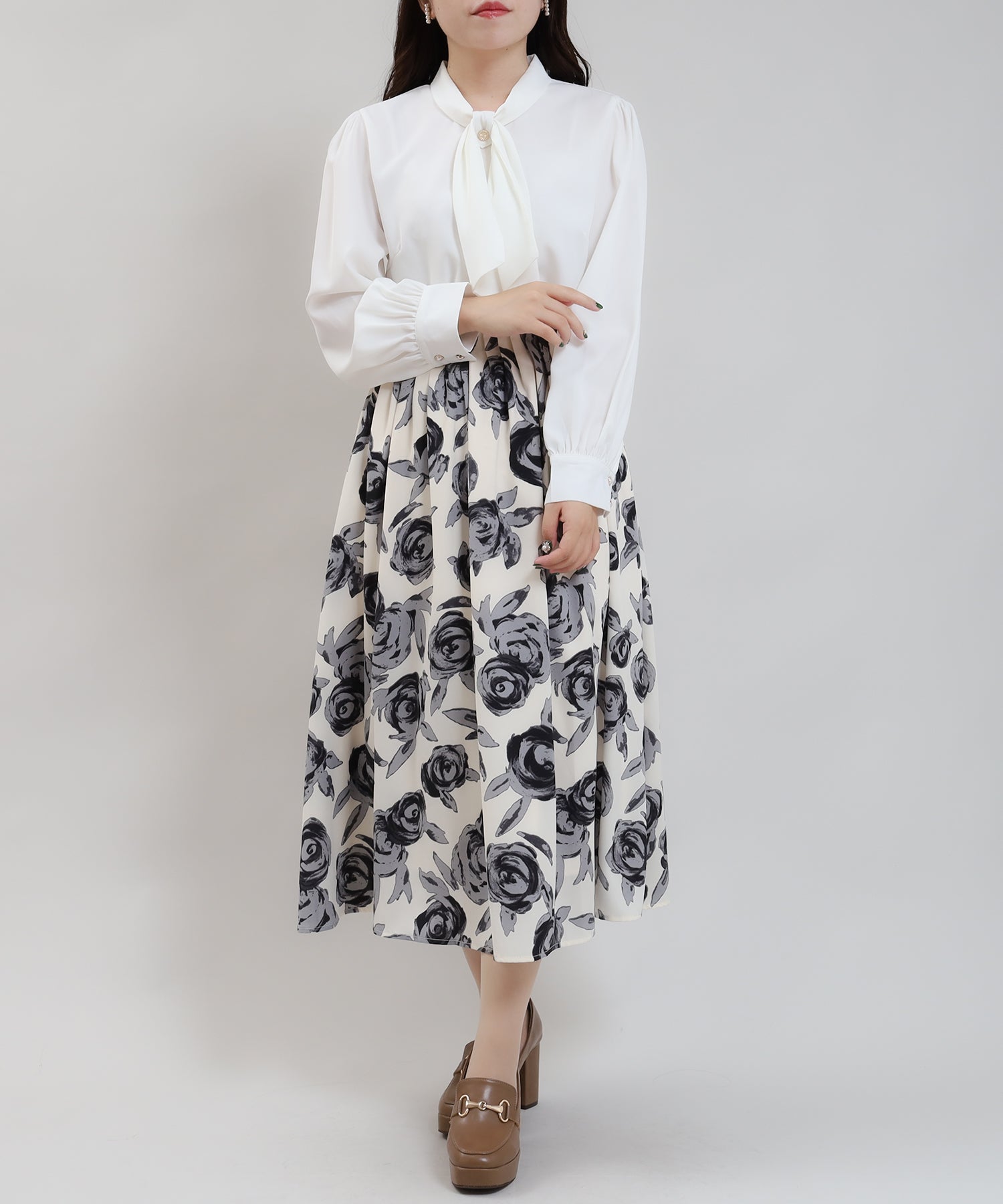 ホワイト model:156cm 着用サイズ:M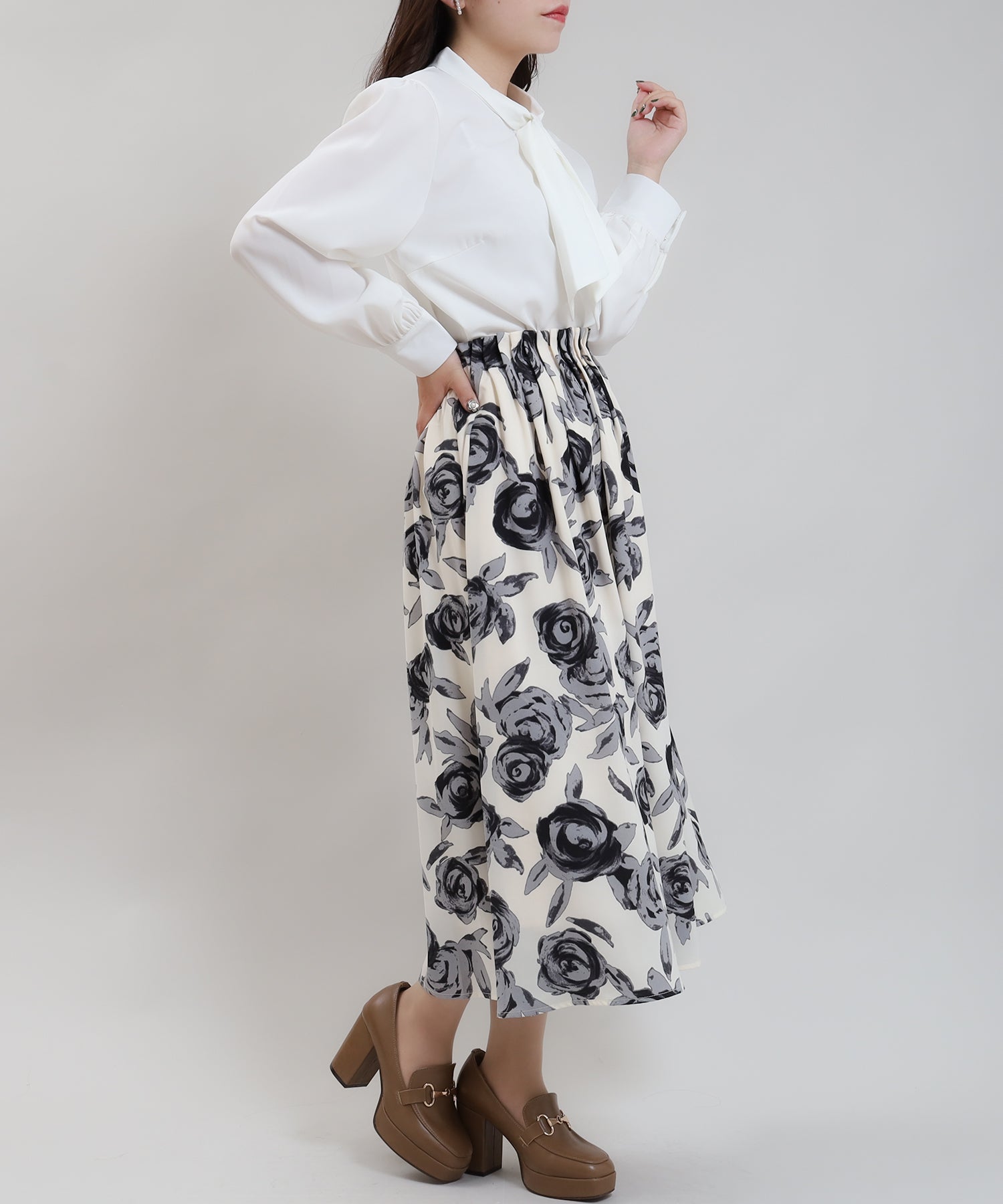 ホワイト model:156cm 着用サイズ:M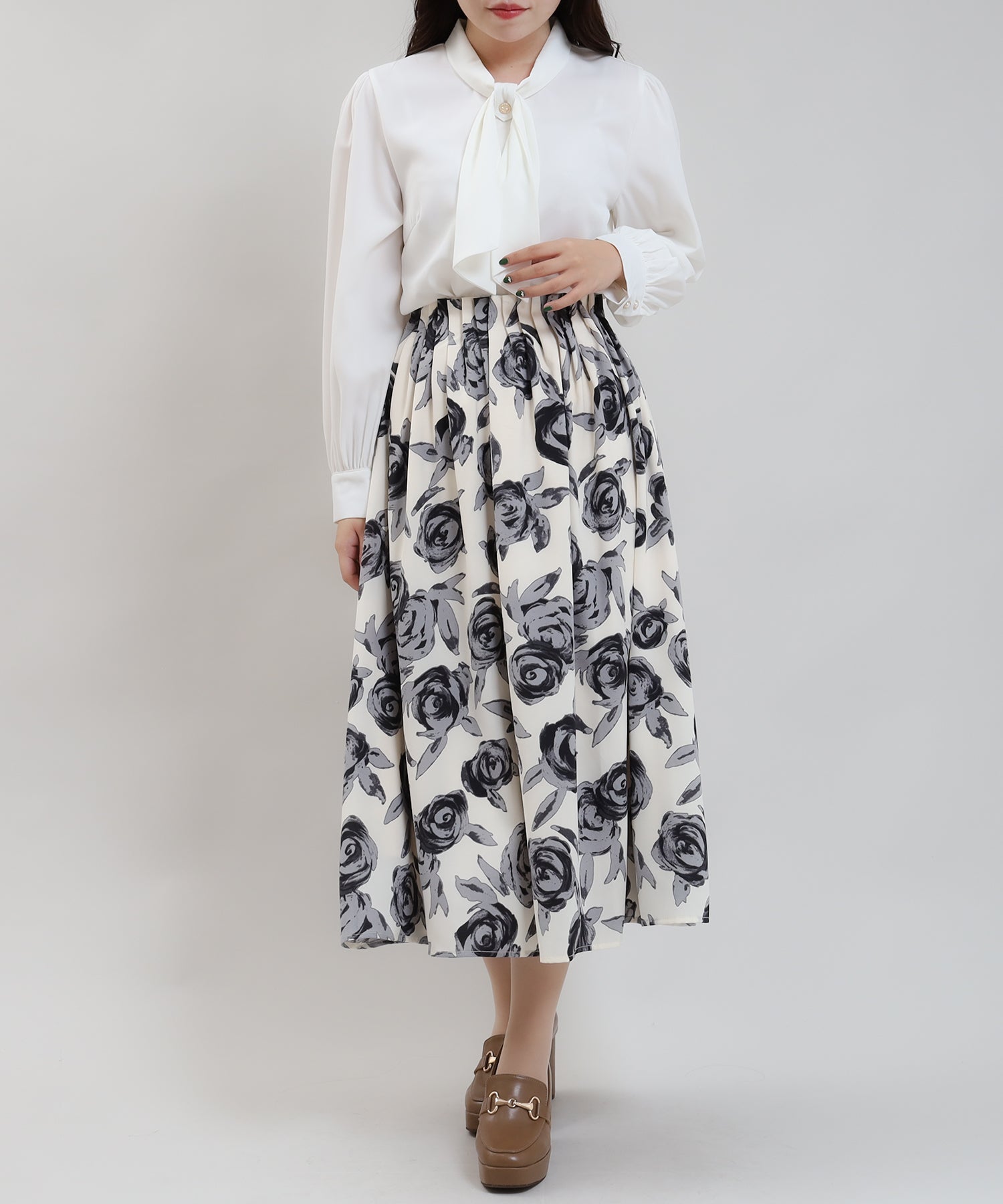 ホワイト model:156cm 着用サイズ:M
ブラウン model:156cm 着用サイズ:M
ブラウン model:156cm 着用サイズ:M
ブラウン model:156cm 着用サイズ:M
ブラウン model:156cm 着用サイズ:M
ブラウン model:156cm 着用サイズ:M
ブラウン model:156cm 着用サイズ:M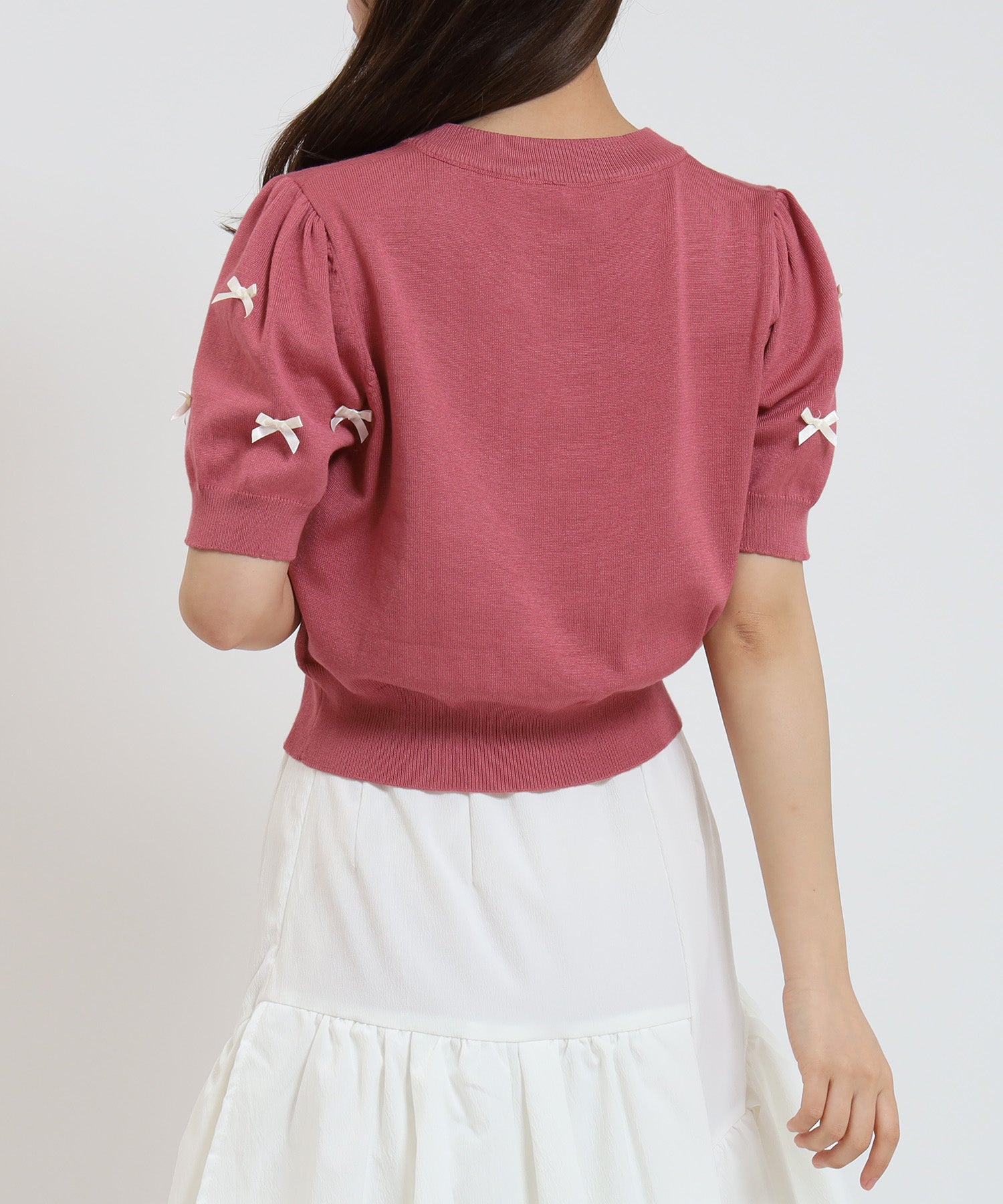 Ribbon tie decorative button blouse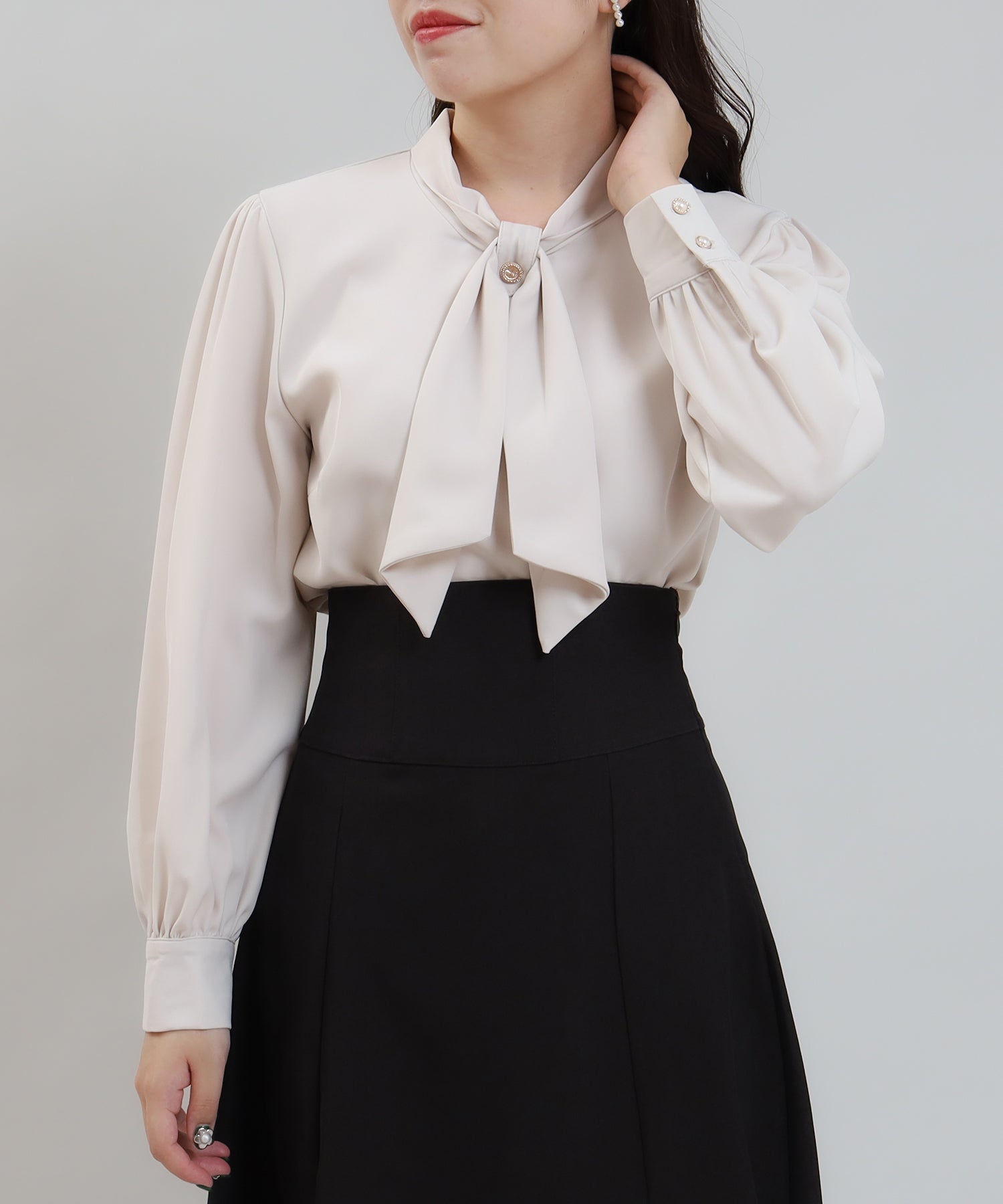 ピンクベージュ model:156cm 着用サイズ:M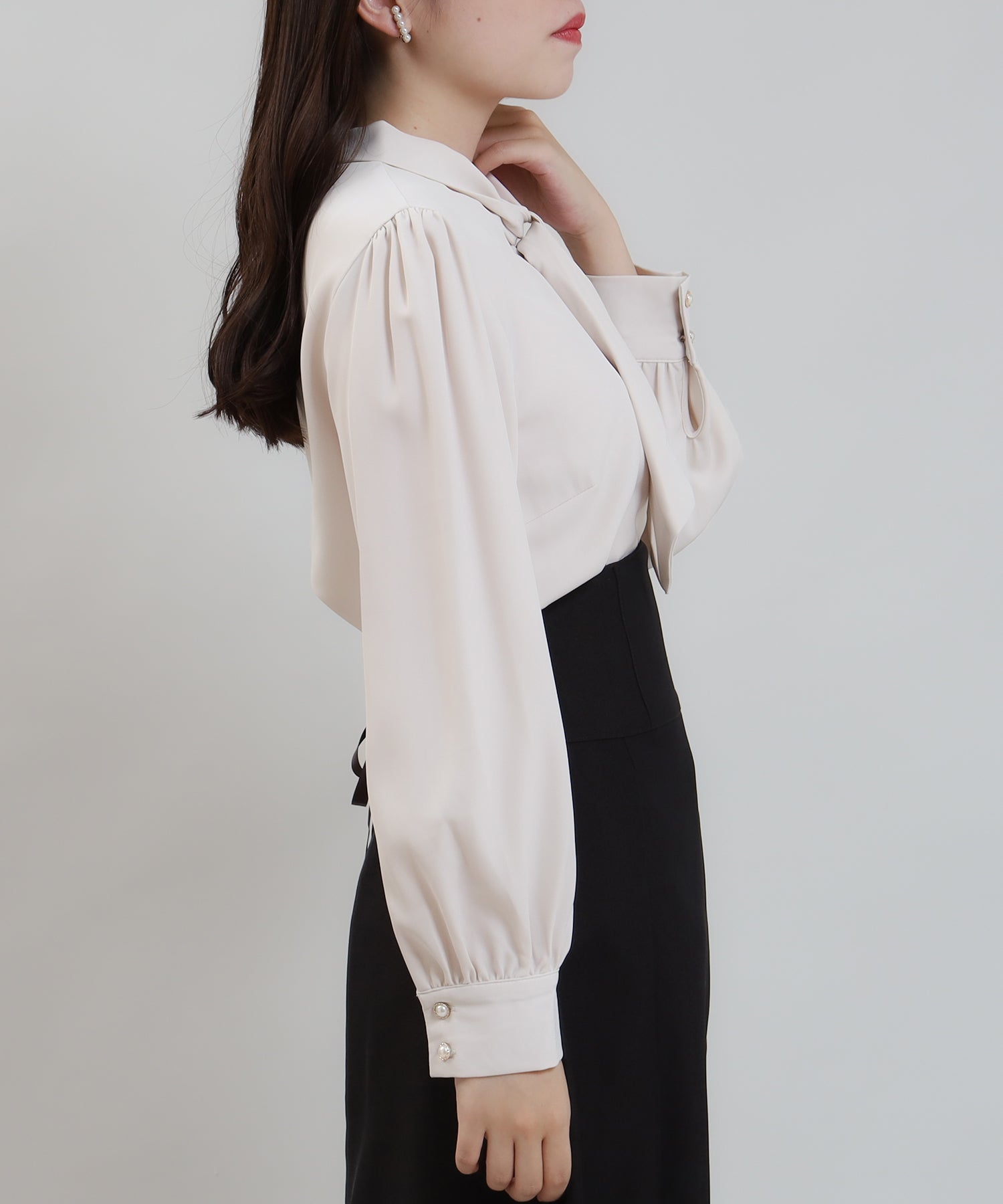 ピンクベージュ model:156cm 着用サイズ:M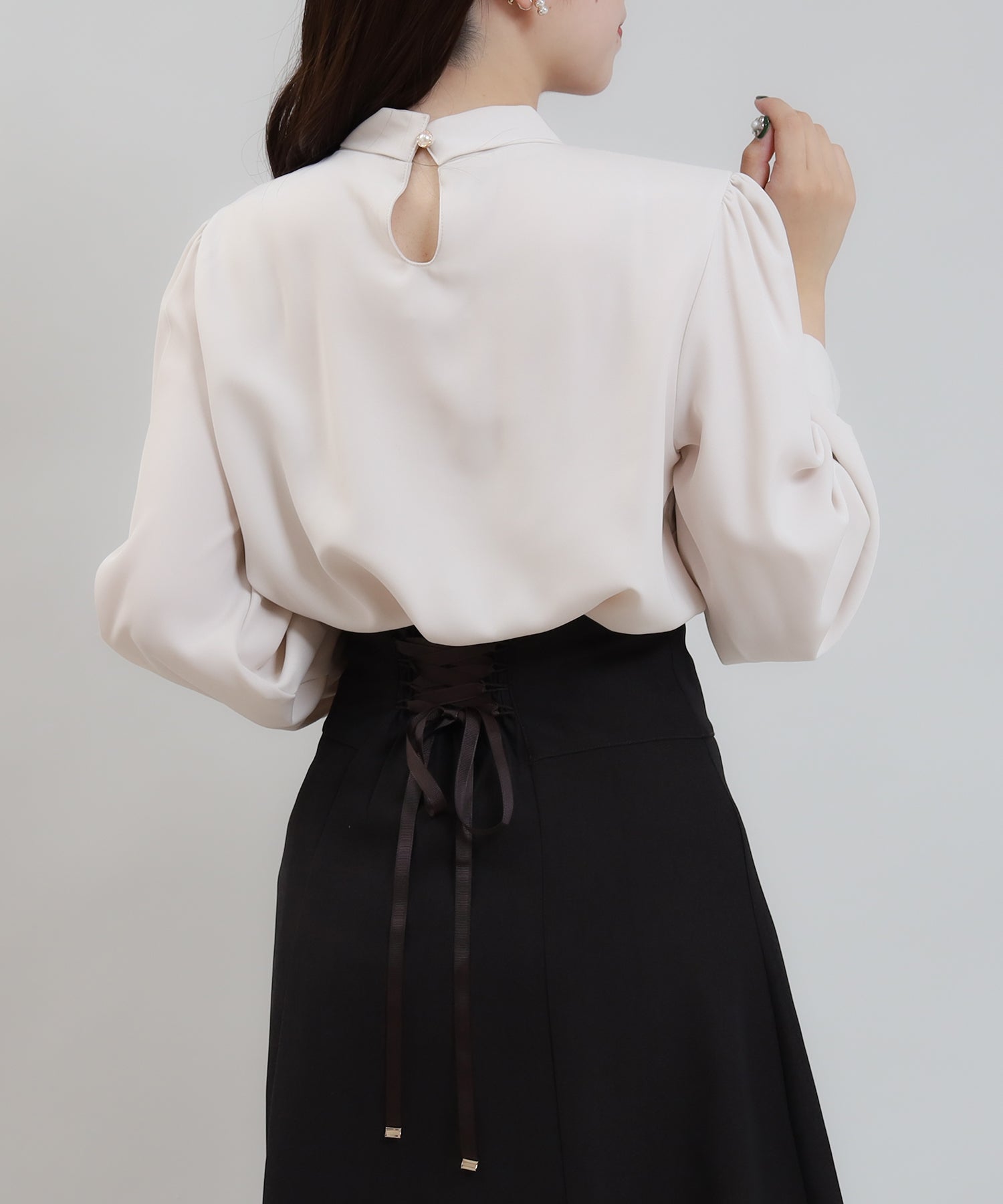 ピンクベージュ model:156cm 着用サイズ:M
ピンクベージュ model:156cm 着用サイズ:M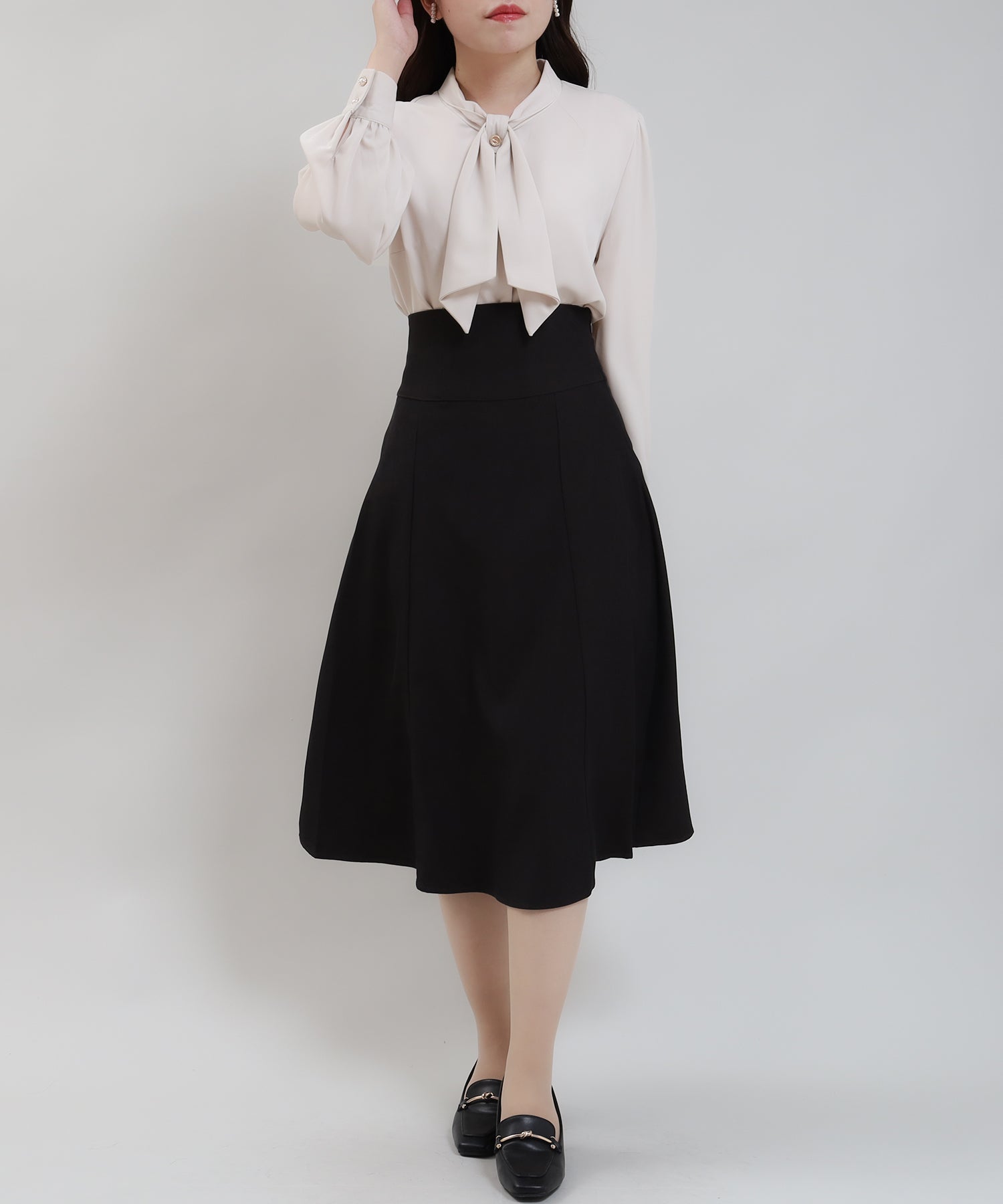 ピンクベージュ model:156cm 着用サイズ:M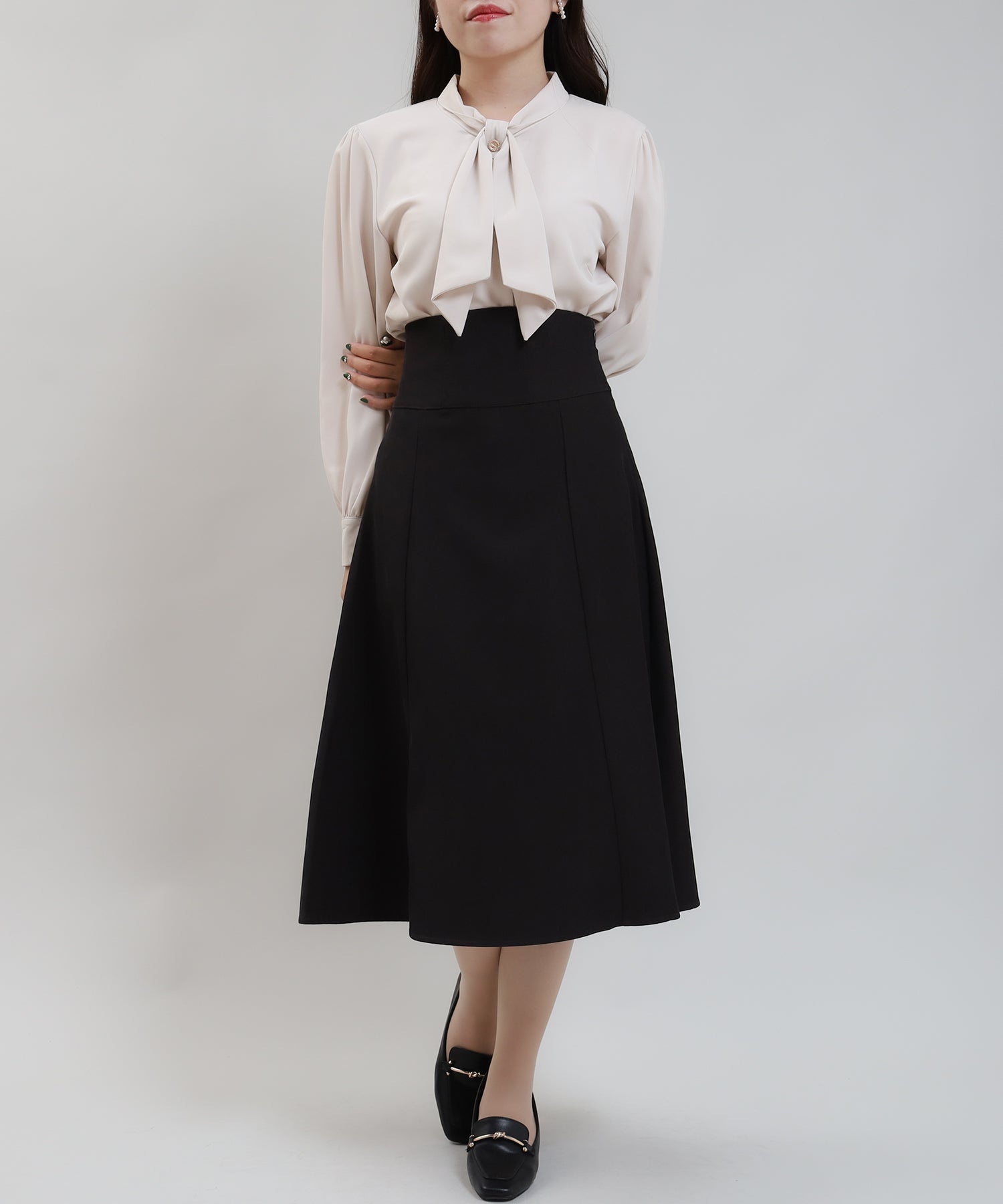 ピンクベージュ model:156cm 着用サイズ:M
Ribbon tie decorative button blouse
Ribbon tie decorative button blouse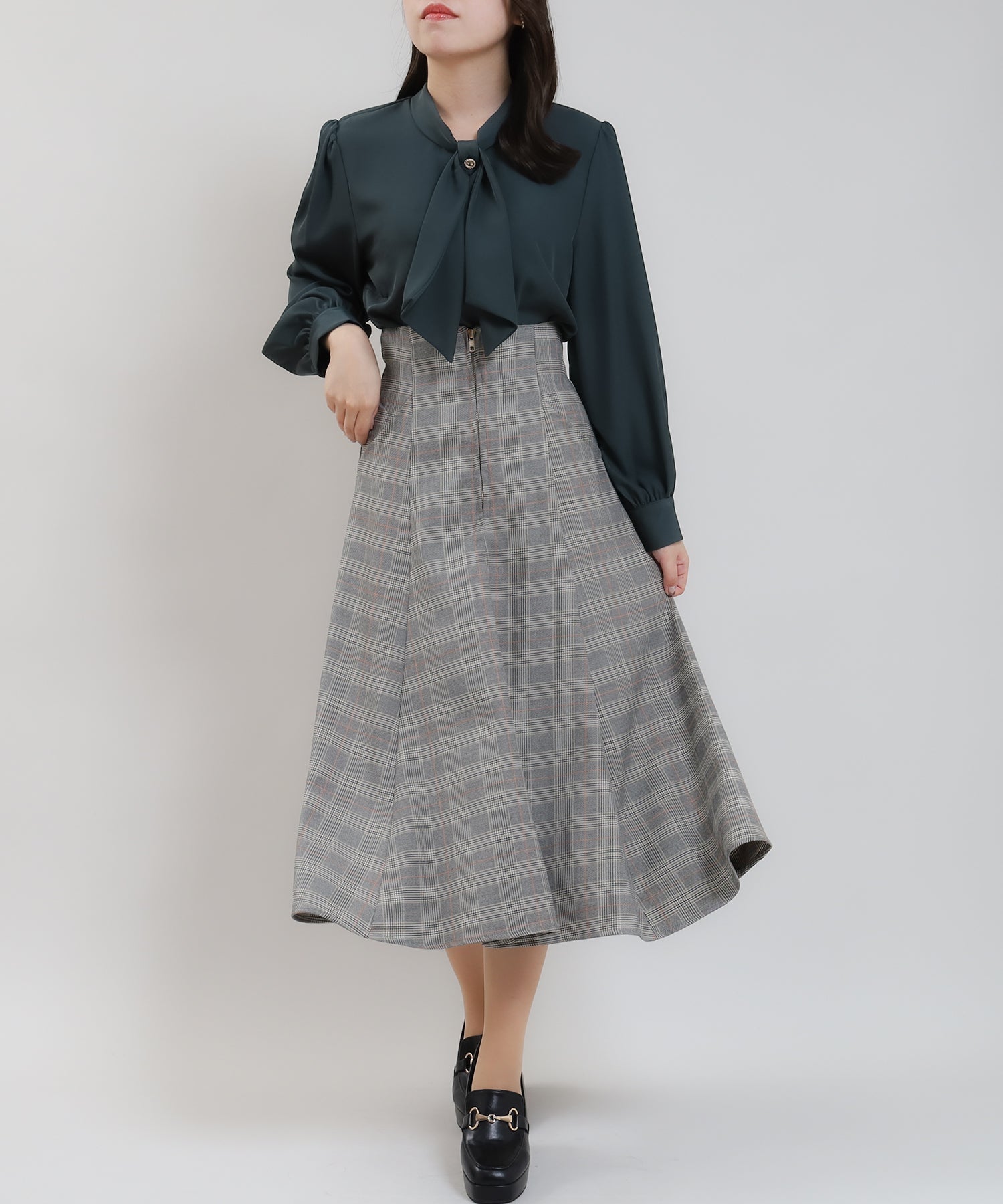 Ribbon tie decorative button blouse
Ribbon tie decorative button blouse
Ribbon tie decorative button blouse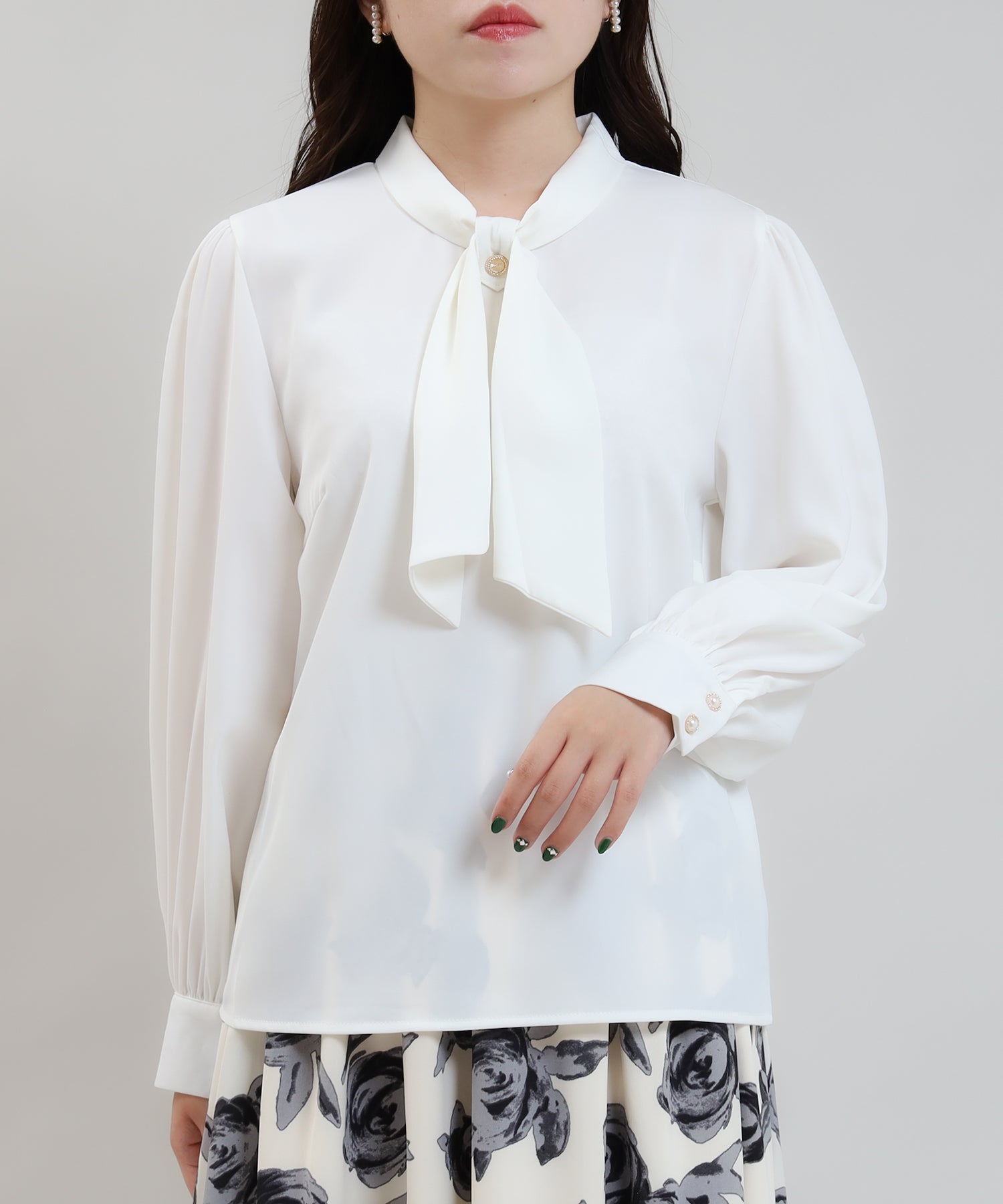 ディティール(前)
ディティール(横)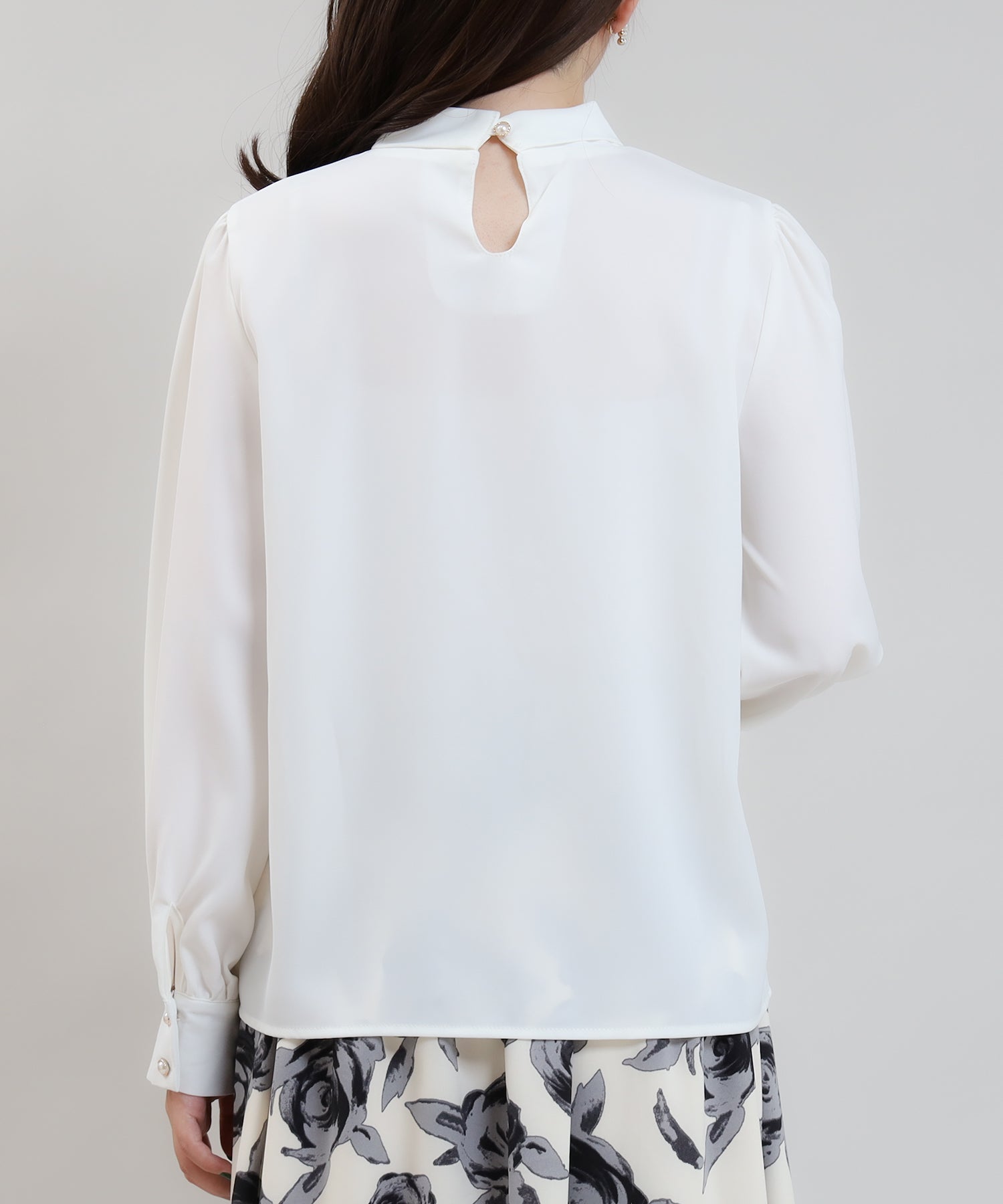 ディティール(後)
首元(前)
ボタン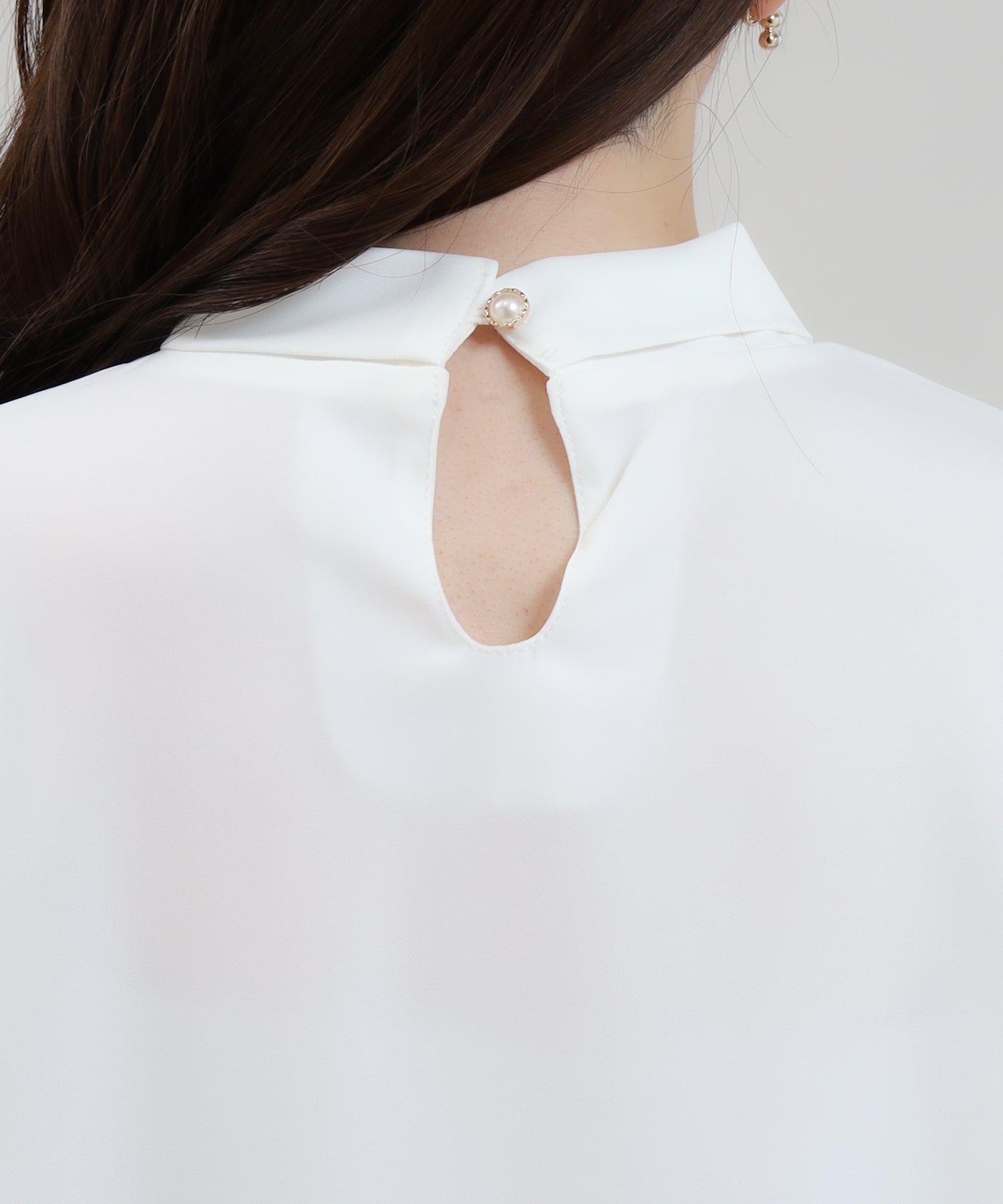 首元(後)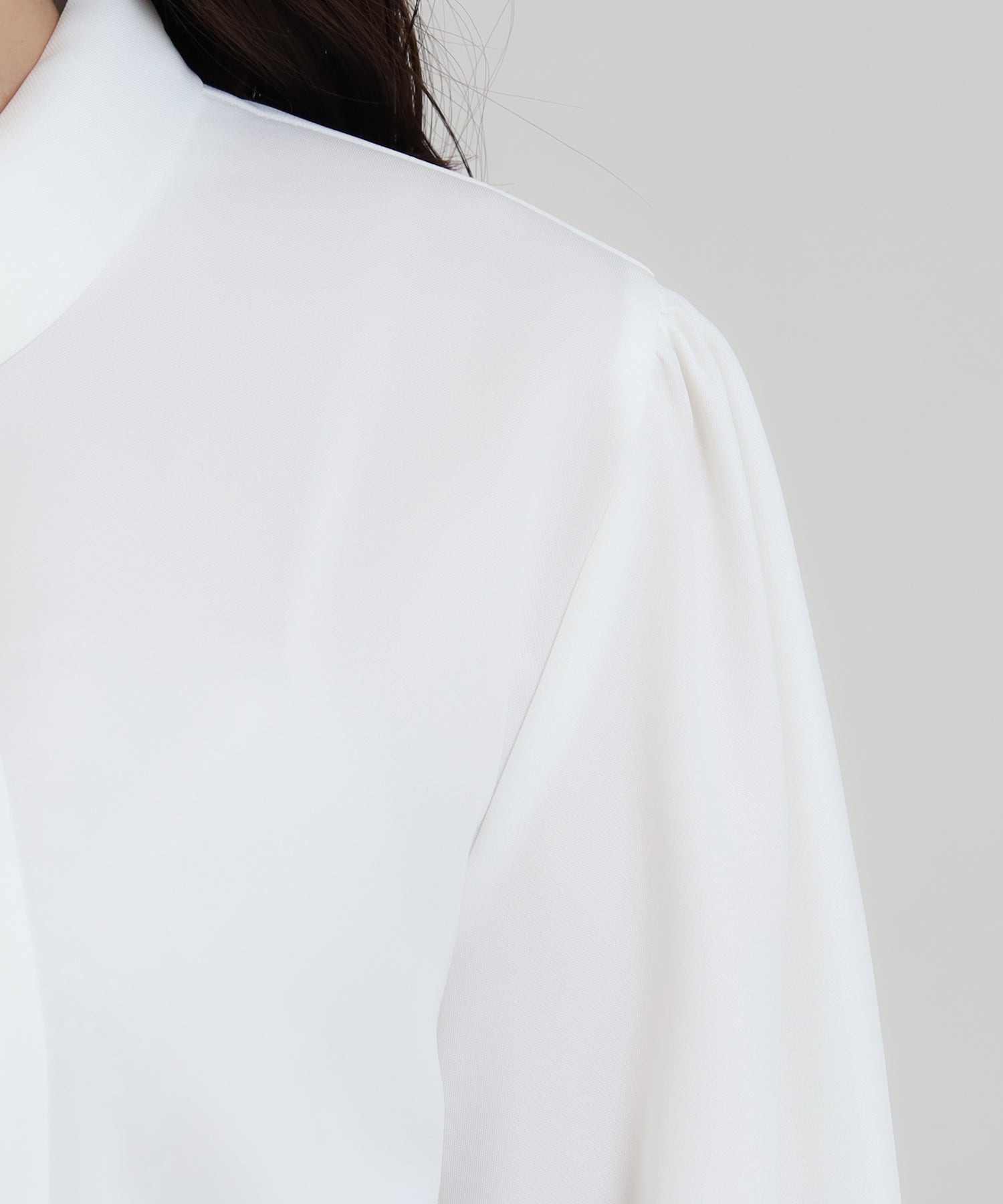 肩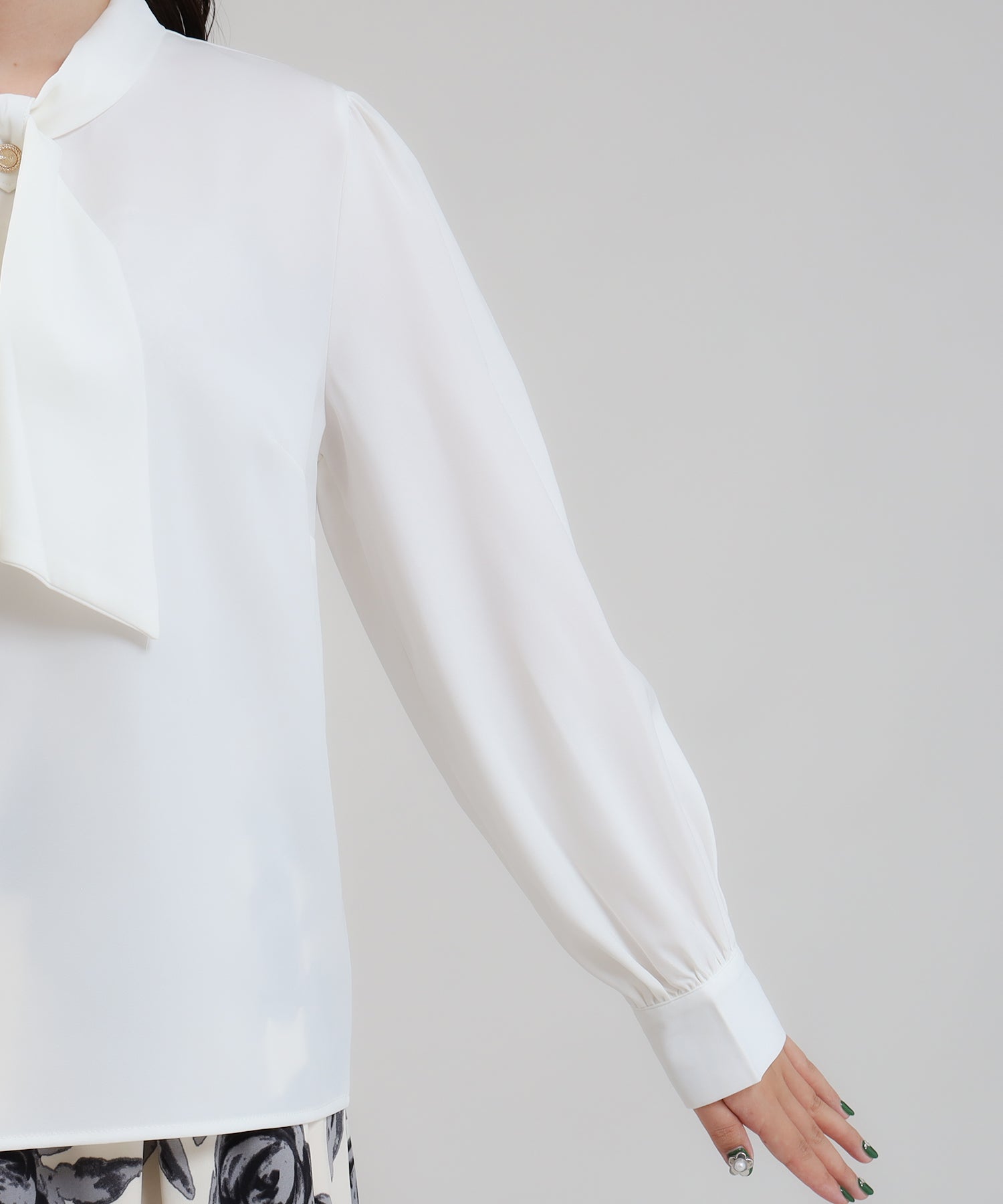 袖
袖口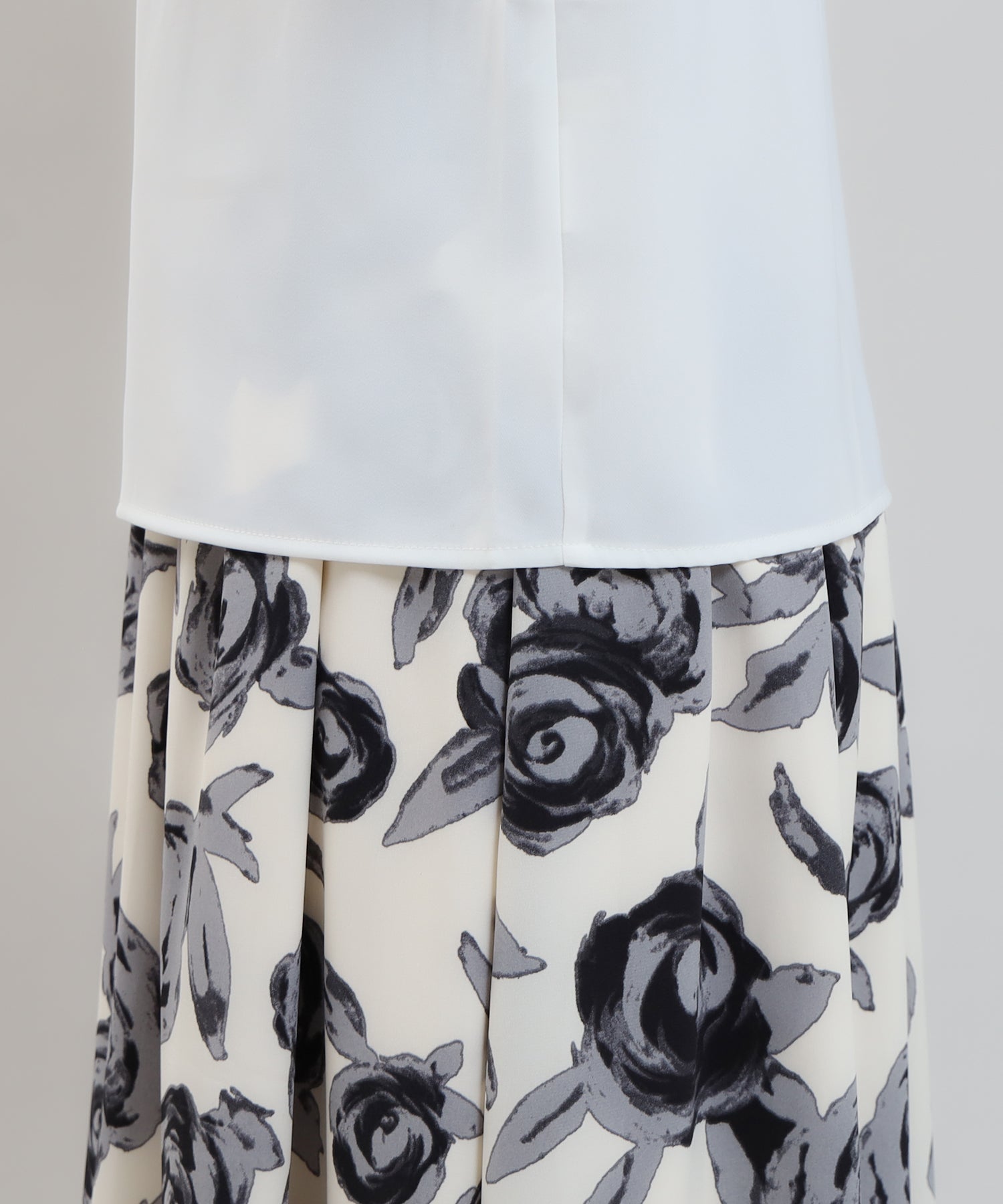 裾(横)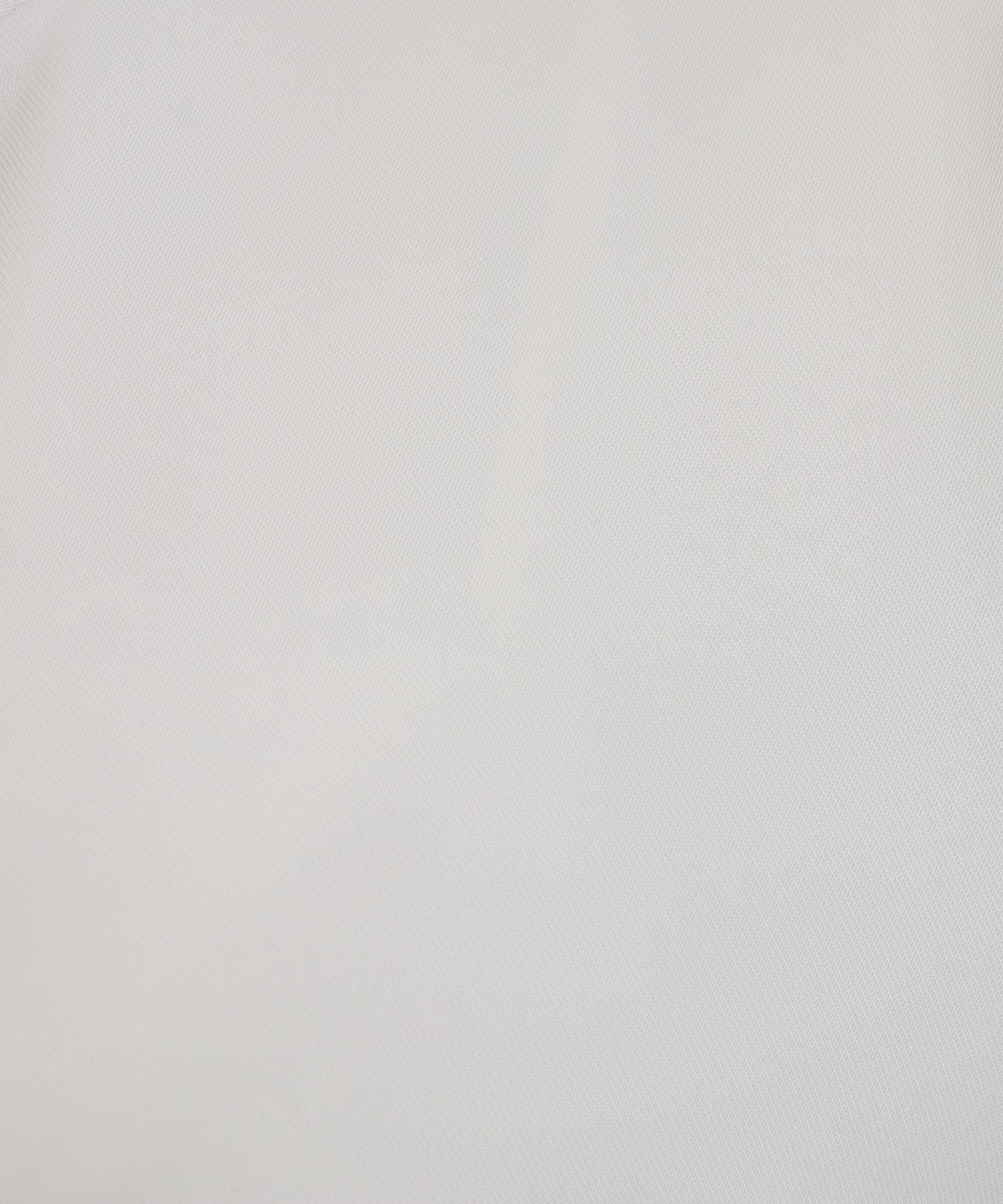 生地(ピンクベージュ)
生地(ラベンダー)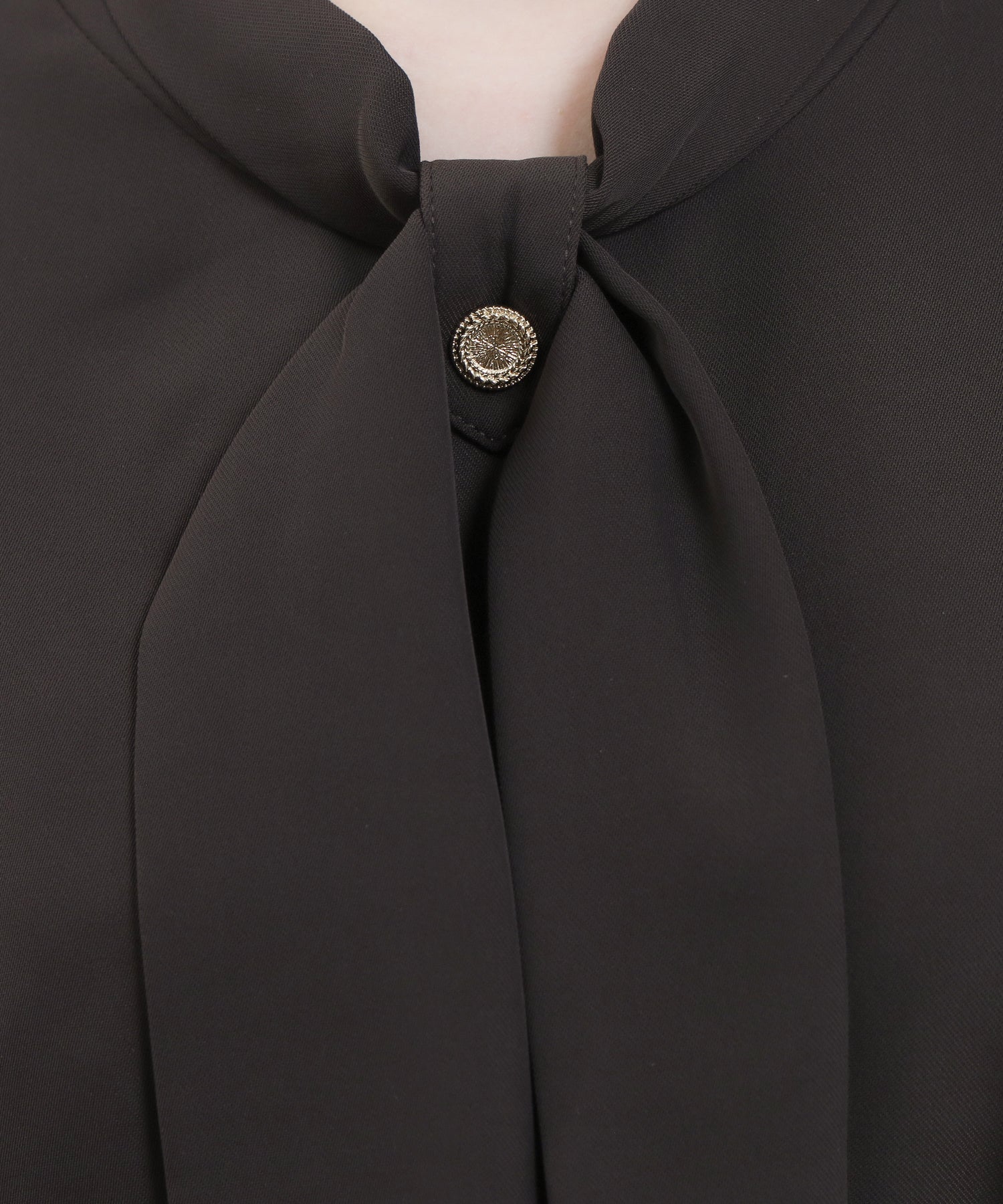 生地(ブラウン)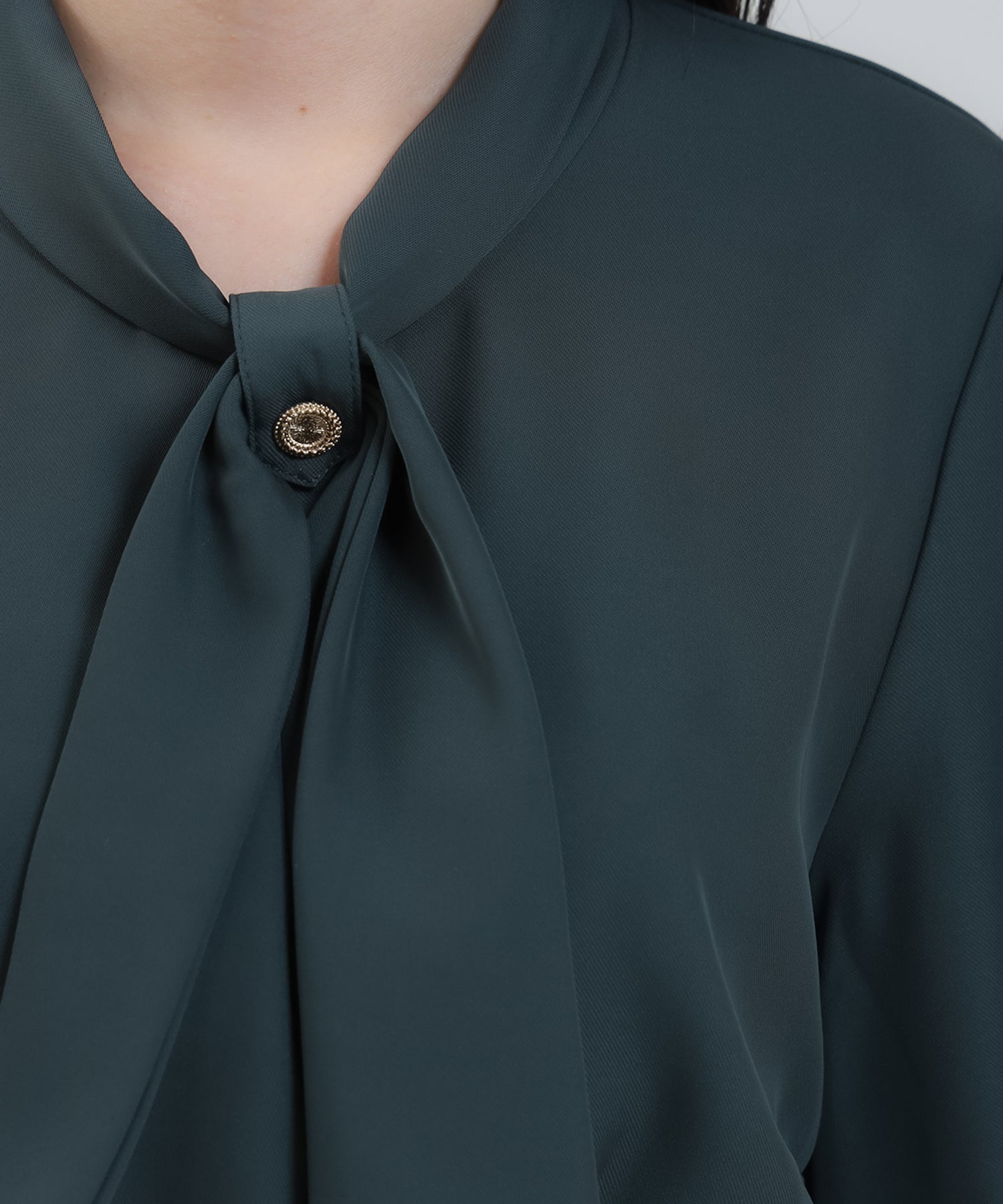 生地(ダークグリーン)
Ribbon tie decorative button blouse
SKU: 1-151-3123-80286
Sale price

¥4,290
Regular price
(/)
[Feminine yet intelligent impression]

This blouse features a ribbon tie that adds a touch of intelligence to the look of a necktie.
Gold vintage-style buttons create a stylish look.

The thick and smooth fabric is comfortable to wear and stress-free.

The shoulders are gathered and the fluffy silhouette creates a feminine impression.
This blouse is perfect for office situations, such as as an inner layer for a suit.

Material: 97% polyester, 3% polyurethane


Country of origin: China




size
Length
bust
shoulder width
Sleeve Length
M
60
94
38
57

*The table above is a dimension table for each size.

*The size indicated on the product is the standard size for wearing.

*Even for the same product, there may be individual differences of about 1cm during the production process.

*Please note that the color of the product may differ slightly from the actual product due to external light and lighting.





[Precautions for handling]

●Please be careful not to rub or catch the product. ●Due to the nature of the dye used in dark colored products, the color may transfer to the bag etc. due to friction, so please be careful when layering with light colored products. ●When washing, the color may fade, so please separate it from other items. ●The color becomes whitish due to repeated wearing and cleaning. ●For dark-colored products, do not use bleach or detergents containing bleach. ●It will shrink slightly when washed. Please be careful in advance. ●Please avoid tumble drying.
Out of stock
Only 1 unit left
Only 2 units left
In stock
Out of stock
Ribbon tie decorative button blouse
Sale price

¥4,290
Regular price
Choose options
ラベンダー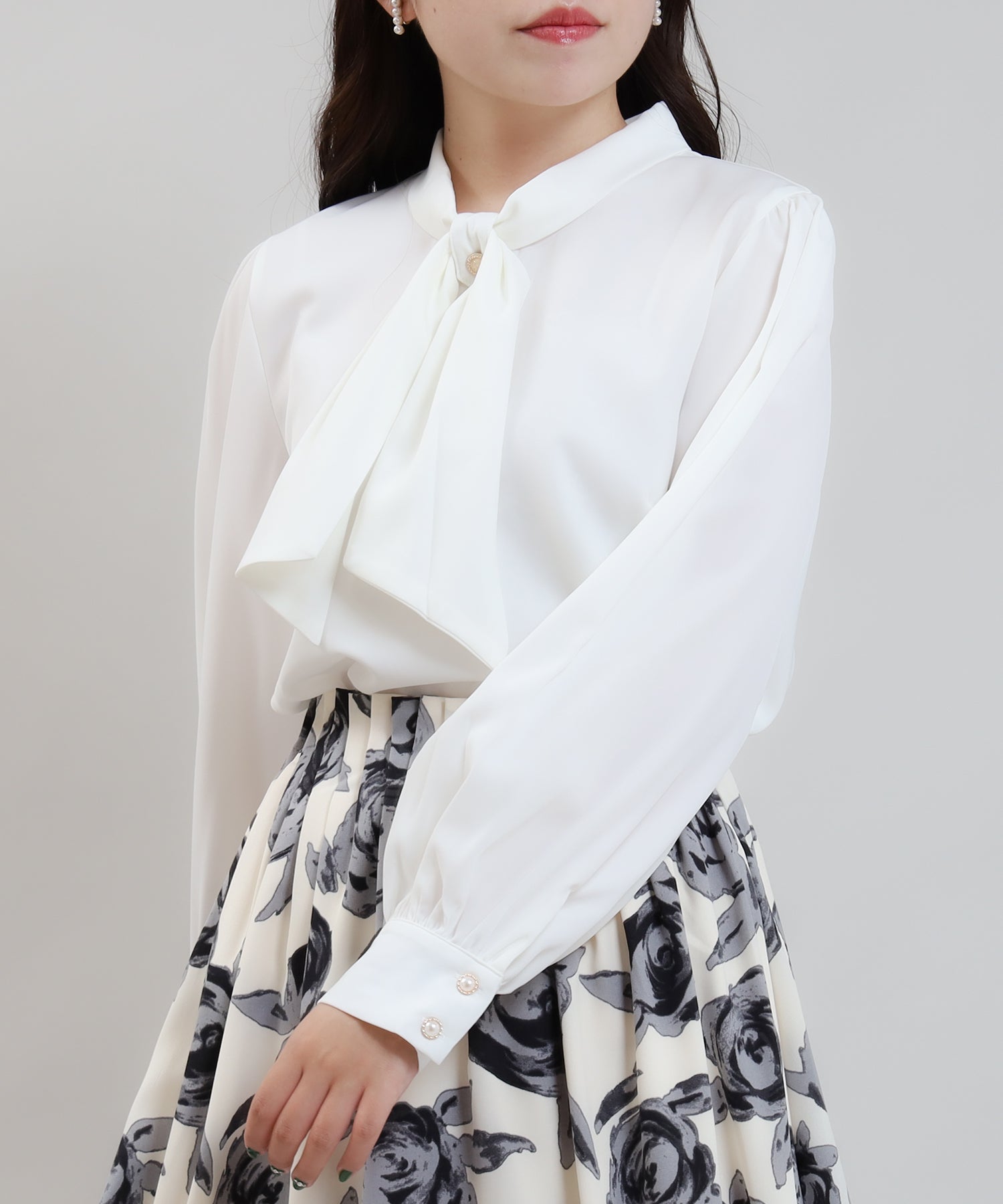 ホワイト
ブラウン
ピンクベージュ
ダークグリーン
ラベンダー model:156cm 着用サイズ:M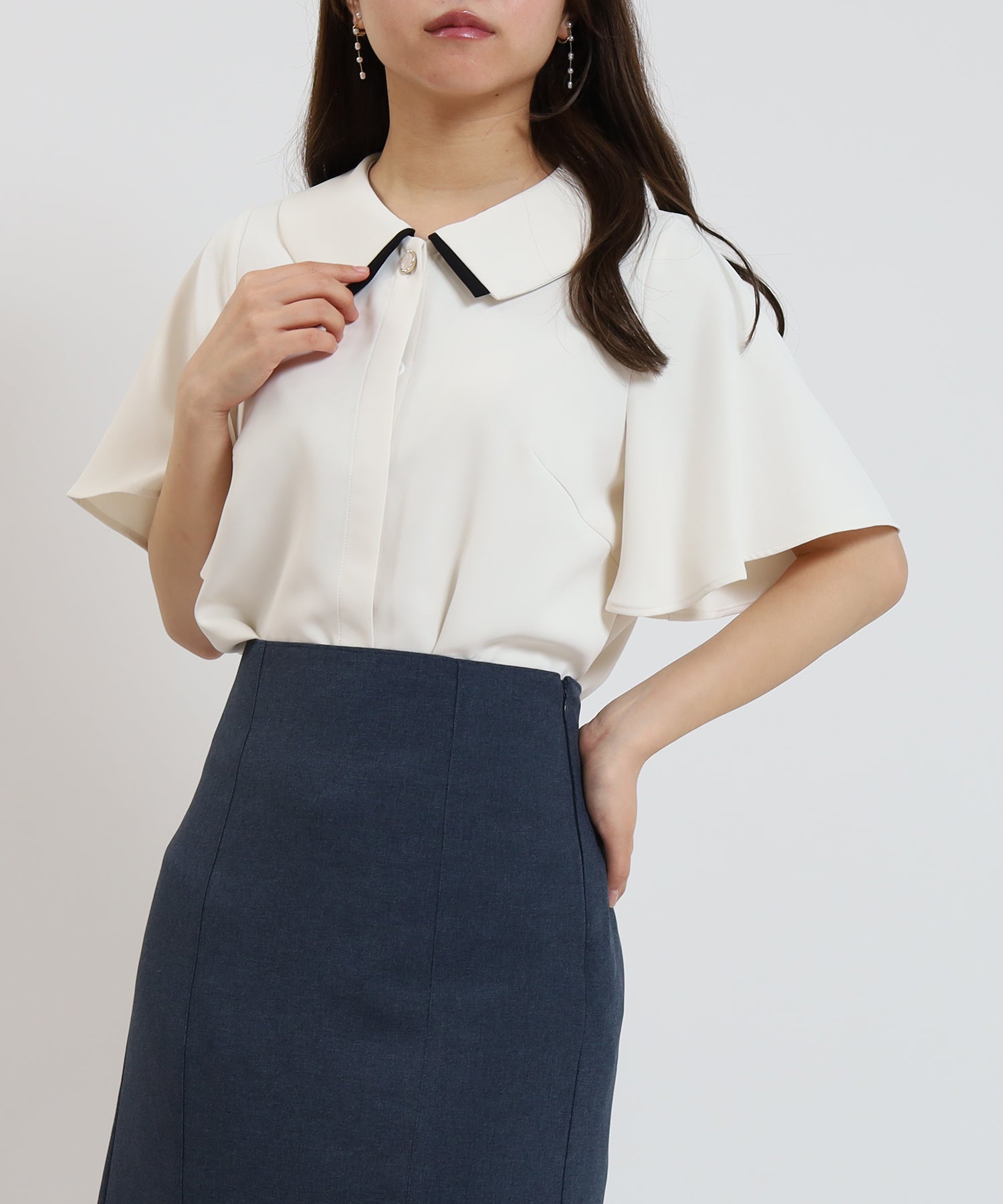 ラベンダー model:156cm 着用サイズ:M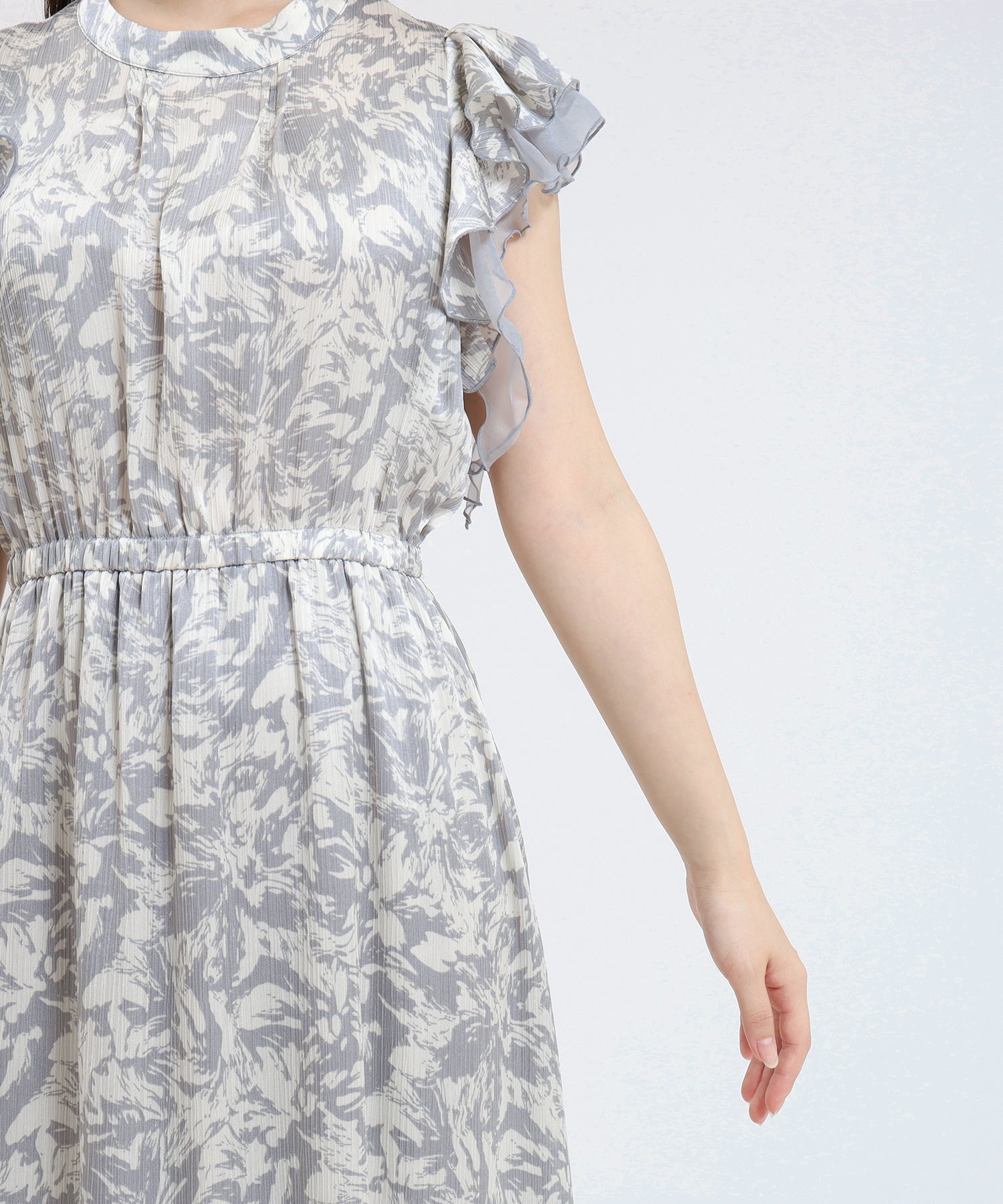 ラベンダー model:156cm 着用サイズ:M
ラベンダー model:156cm 着用サイズ:M
ラベンダー model:156cm 着用サイズ:M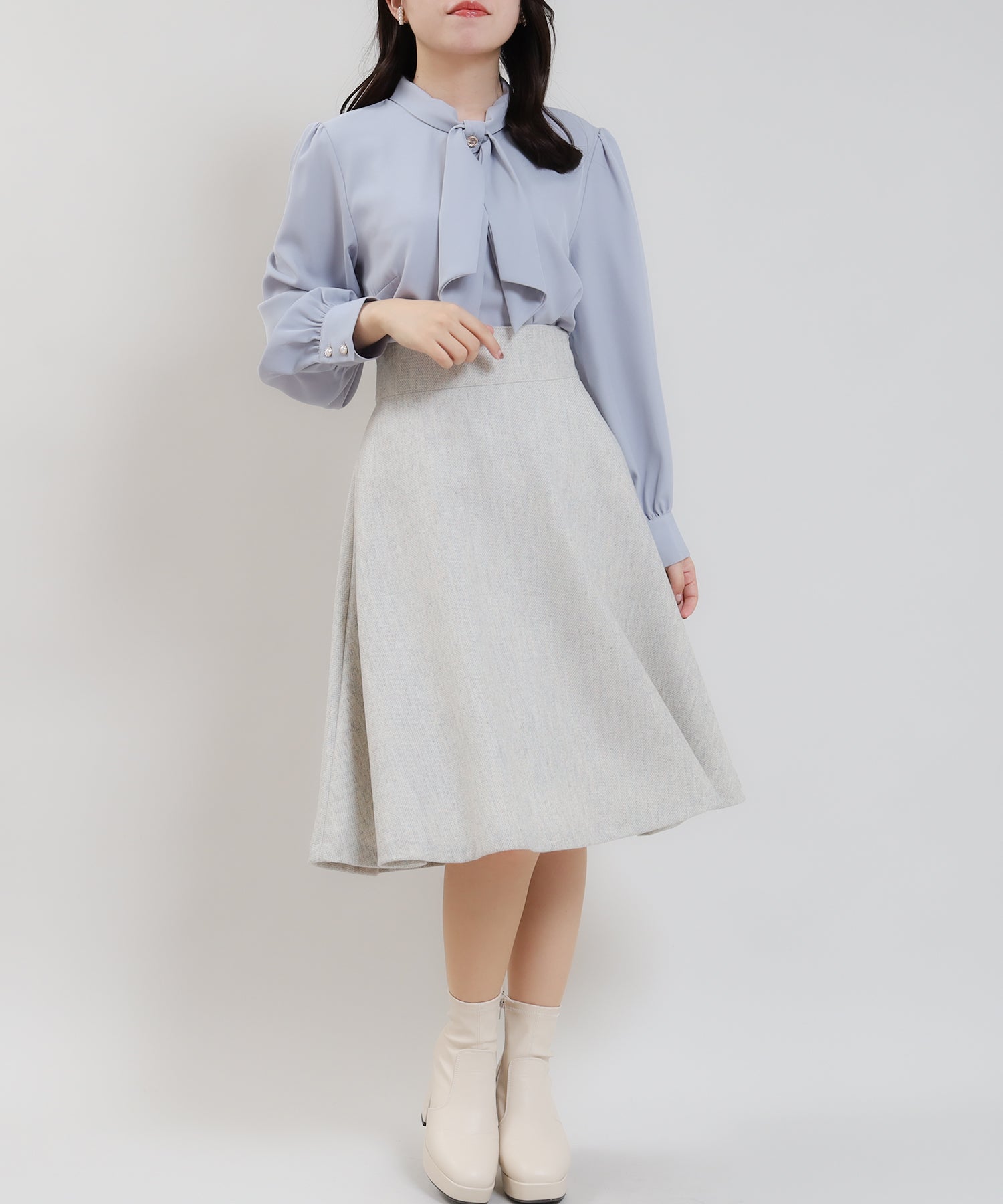 ラベンダー model:156cm 着用サイズ:M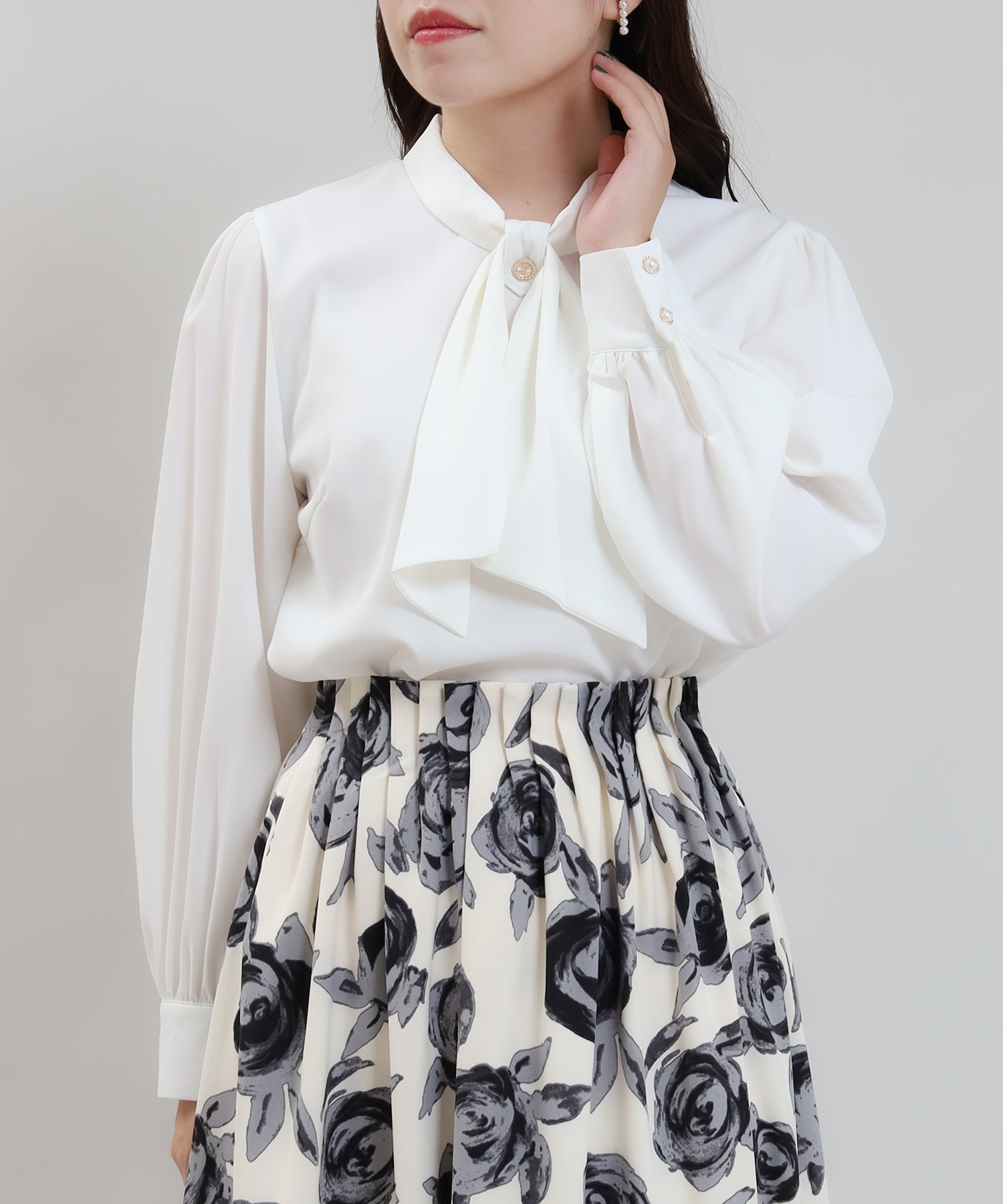 ホワイト model:156cm 着用サイズ:M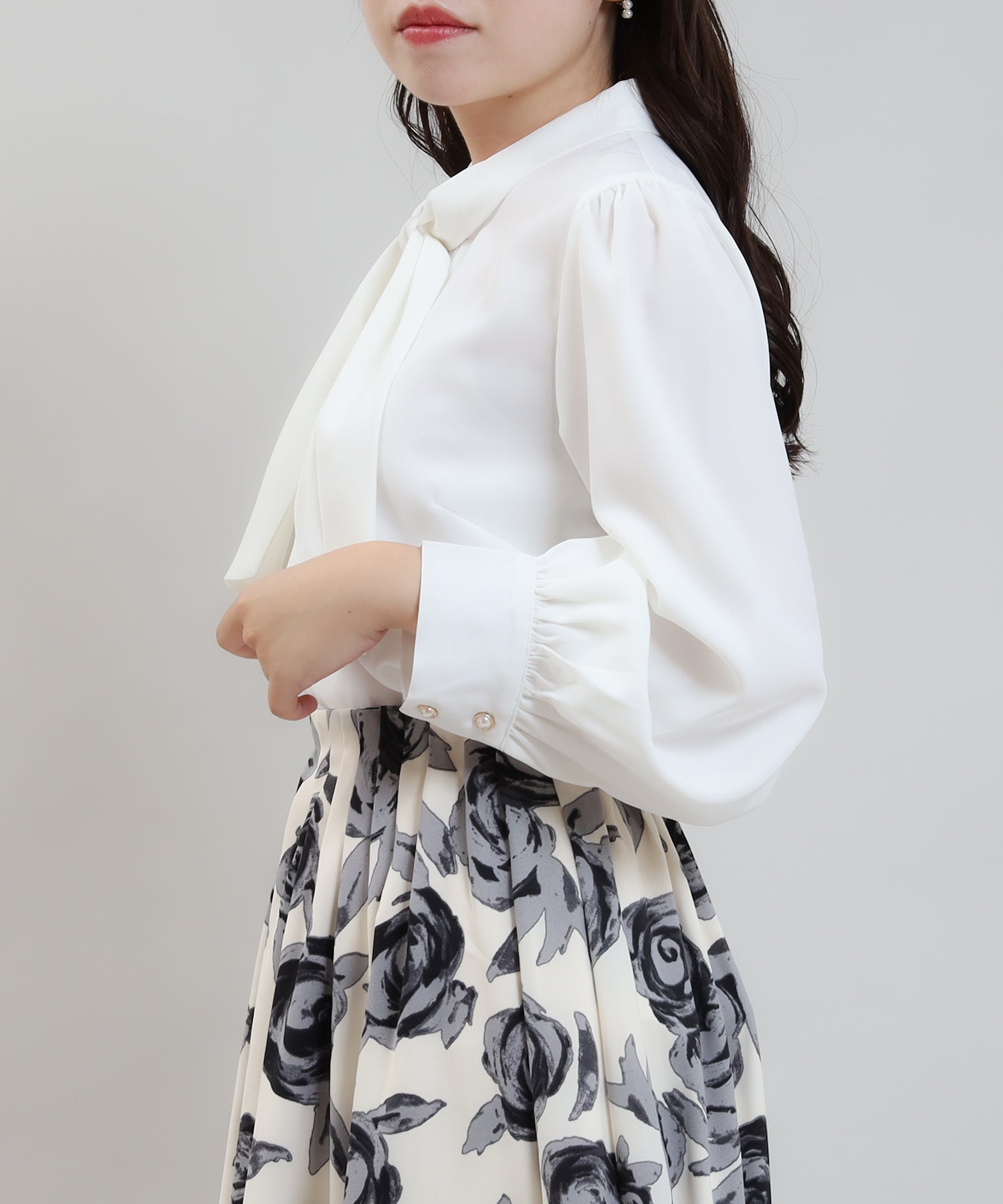 ホワイト model:156cm 着用サイズ:M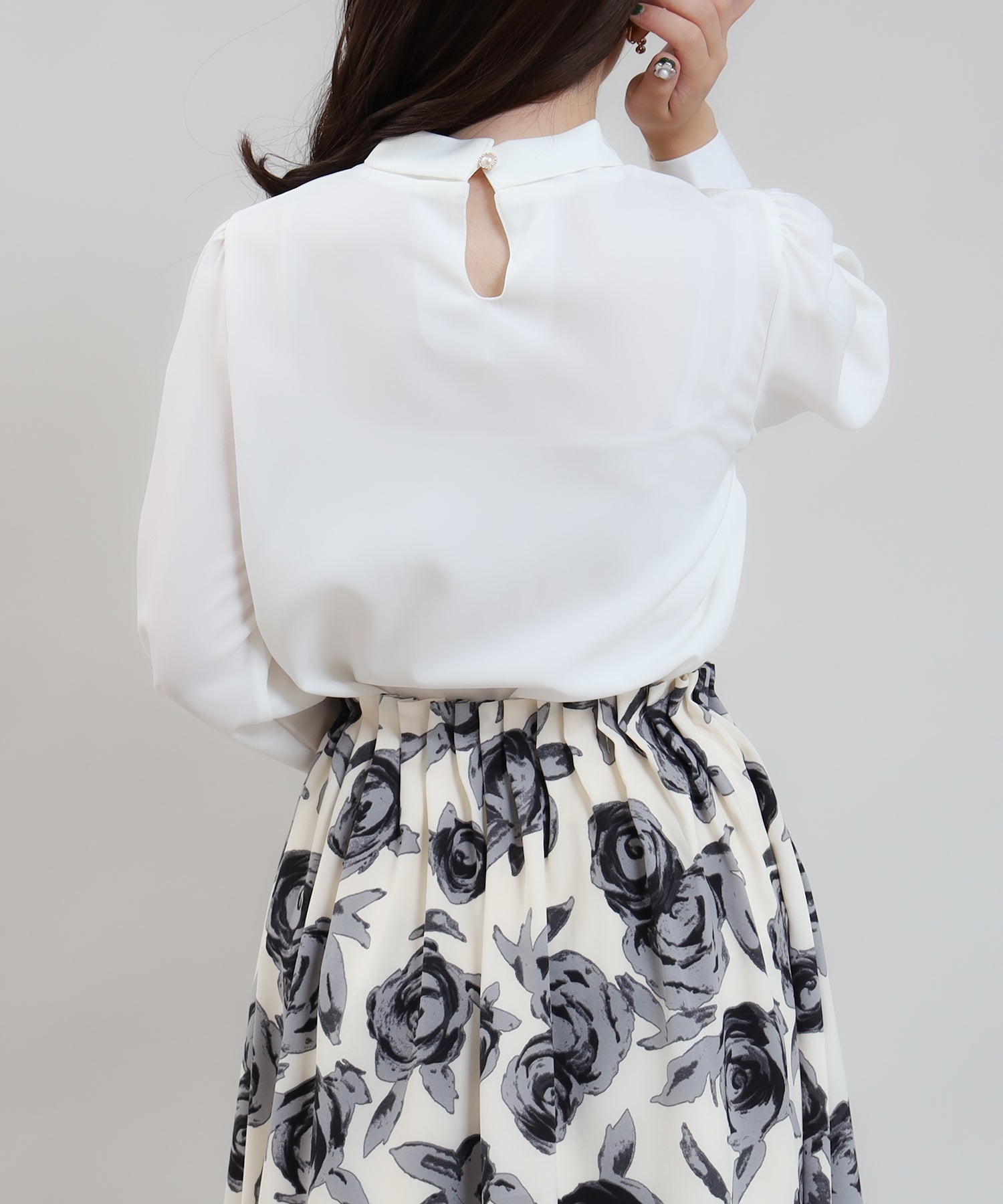 ホワイト model:156cm 着用サイズ:M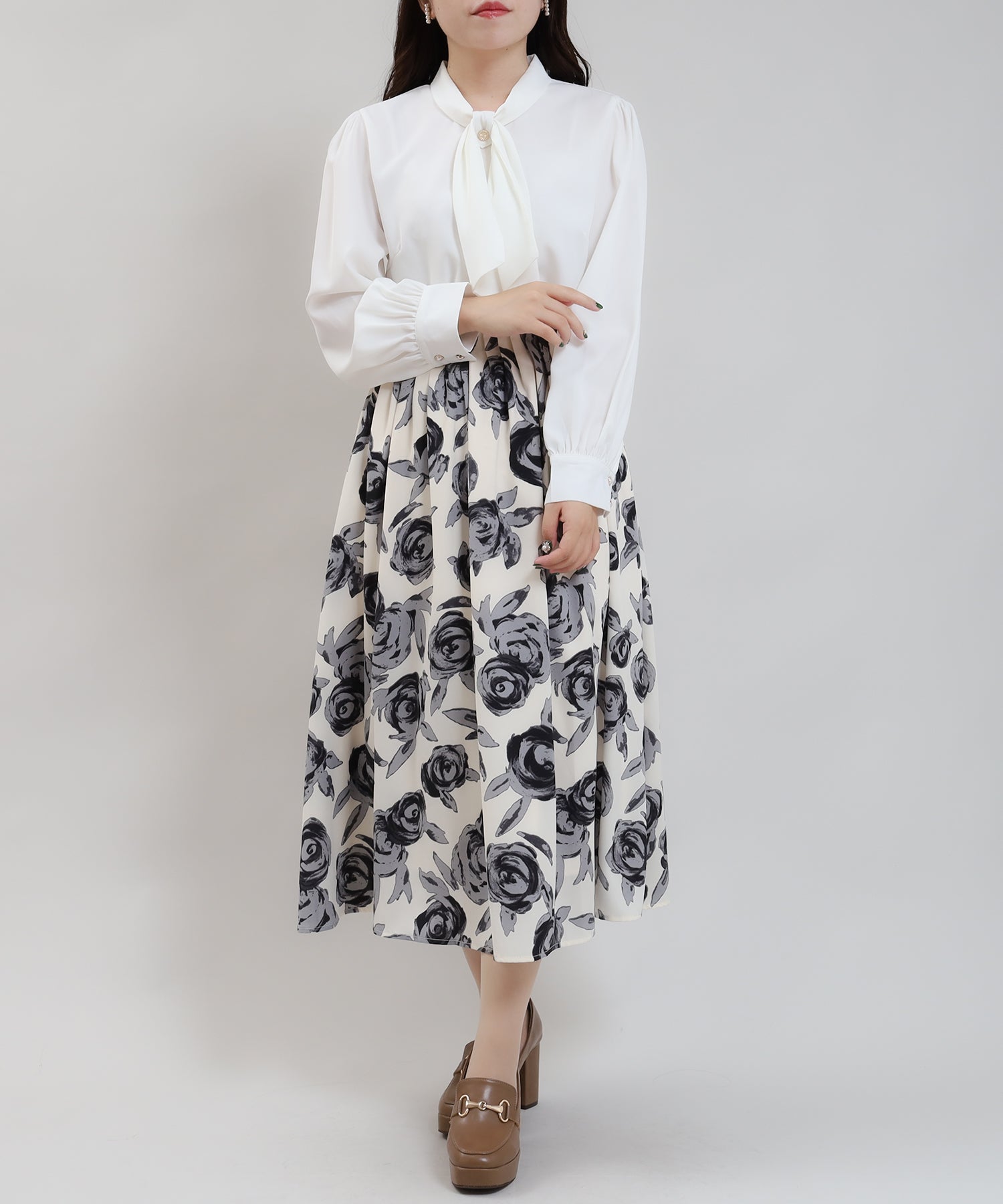 ホワイト model:156cm 着用サイズ:M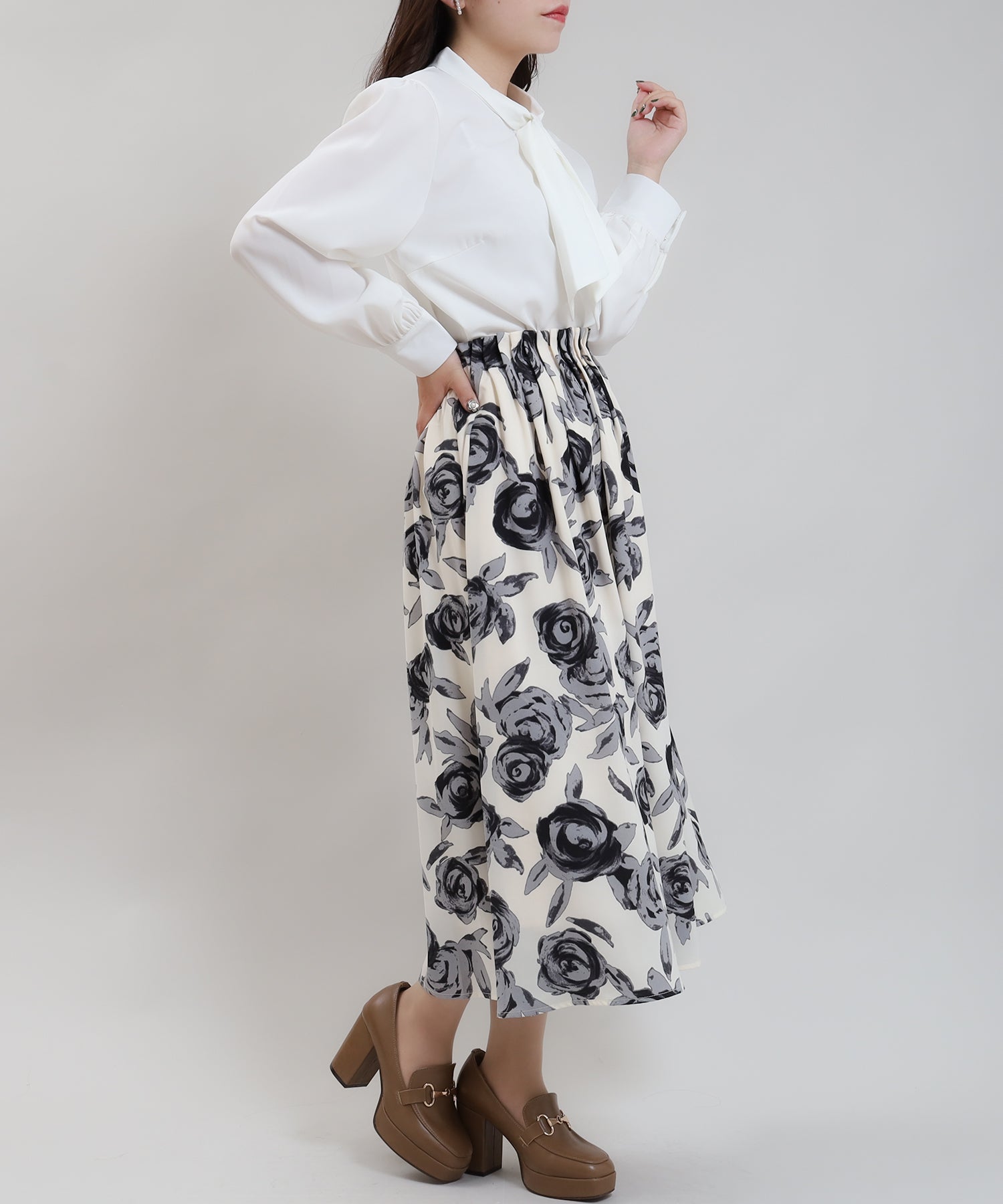 ホワイト model:156cm 着用サイズ:M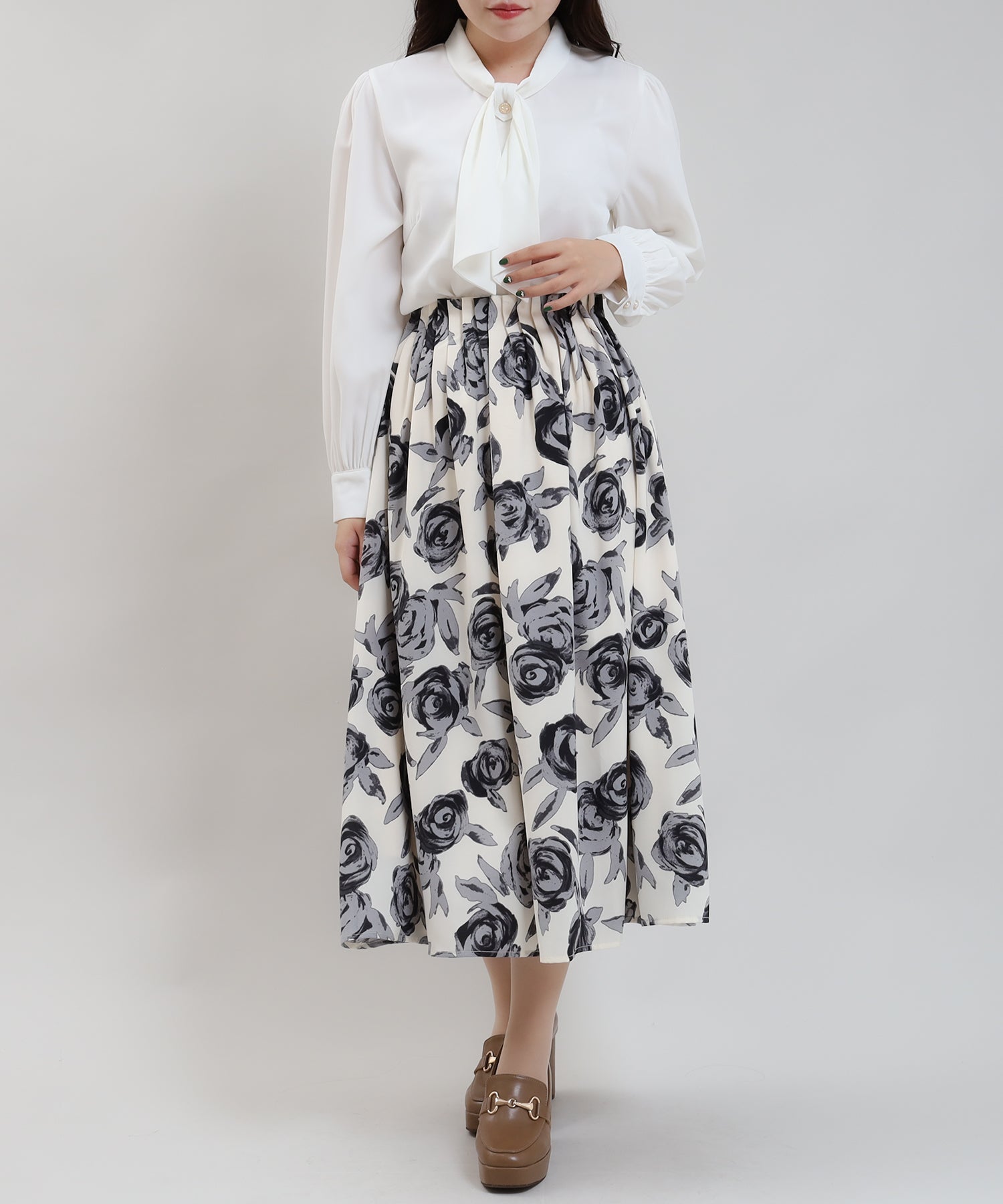 ホワイト model:156cm 着用サイズ:M
ブラウン model:156cm 着用サイズ:M
ブラウン model:156cm 着用サイズ:M
ブラウン model:156cm 着用サイズ:M
ブラウン model:156cm 着用サイズ:M
ブラウン model:156cm 着用サイズ:M
ブラウン model:156cm 着用サイズ:M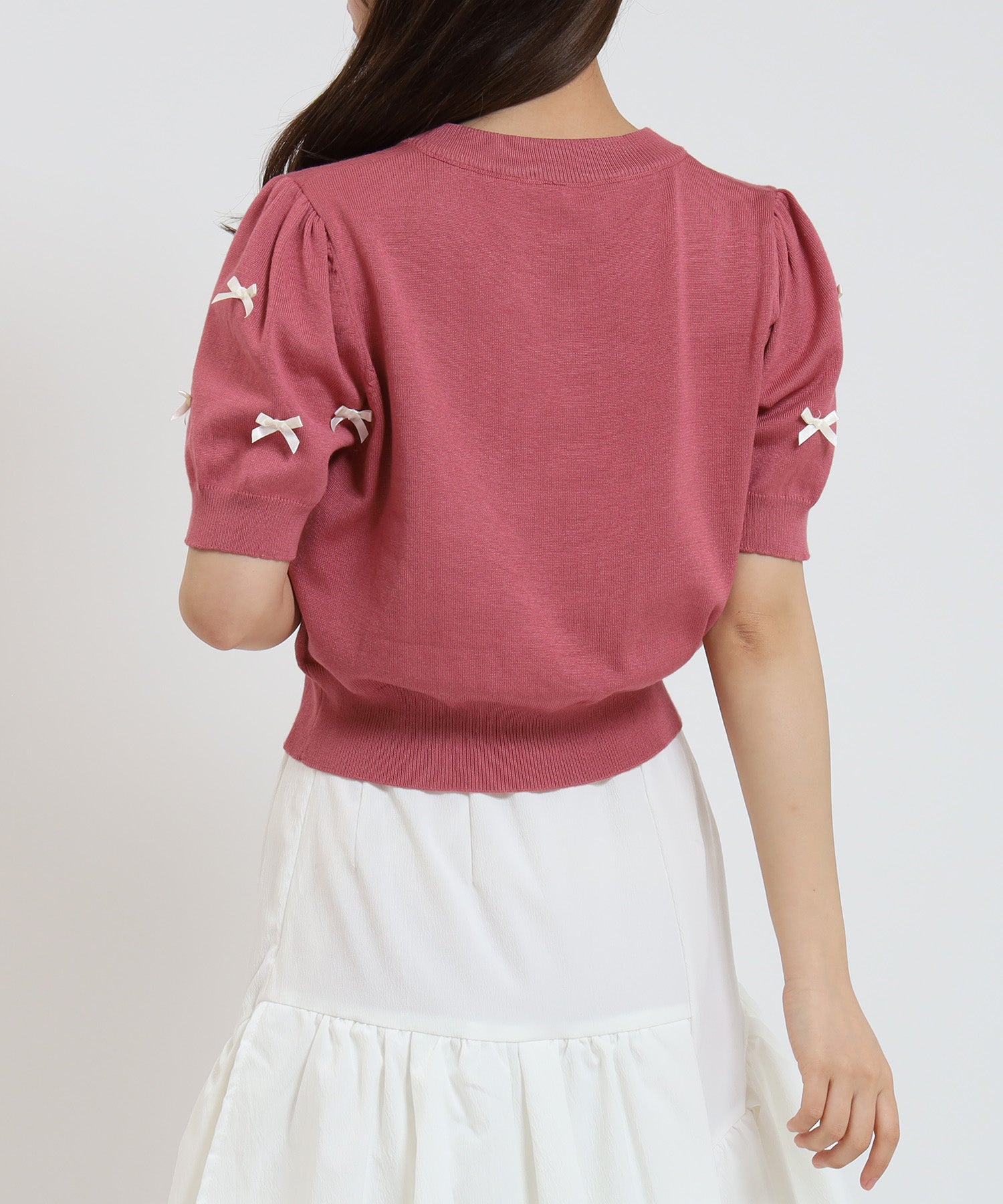 Ribbon tie decorative button blouse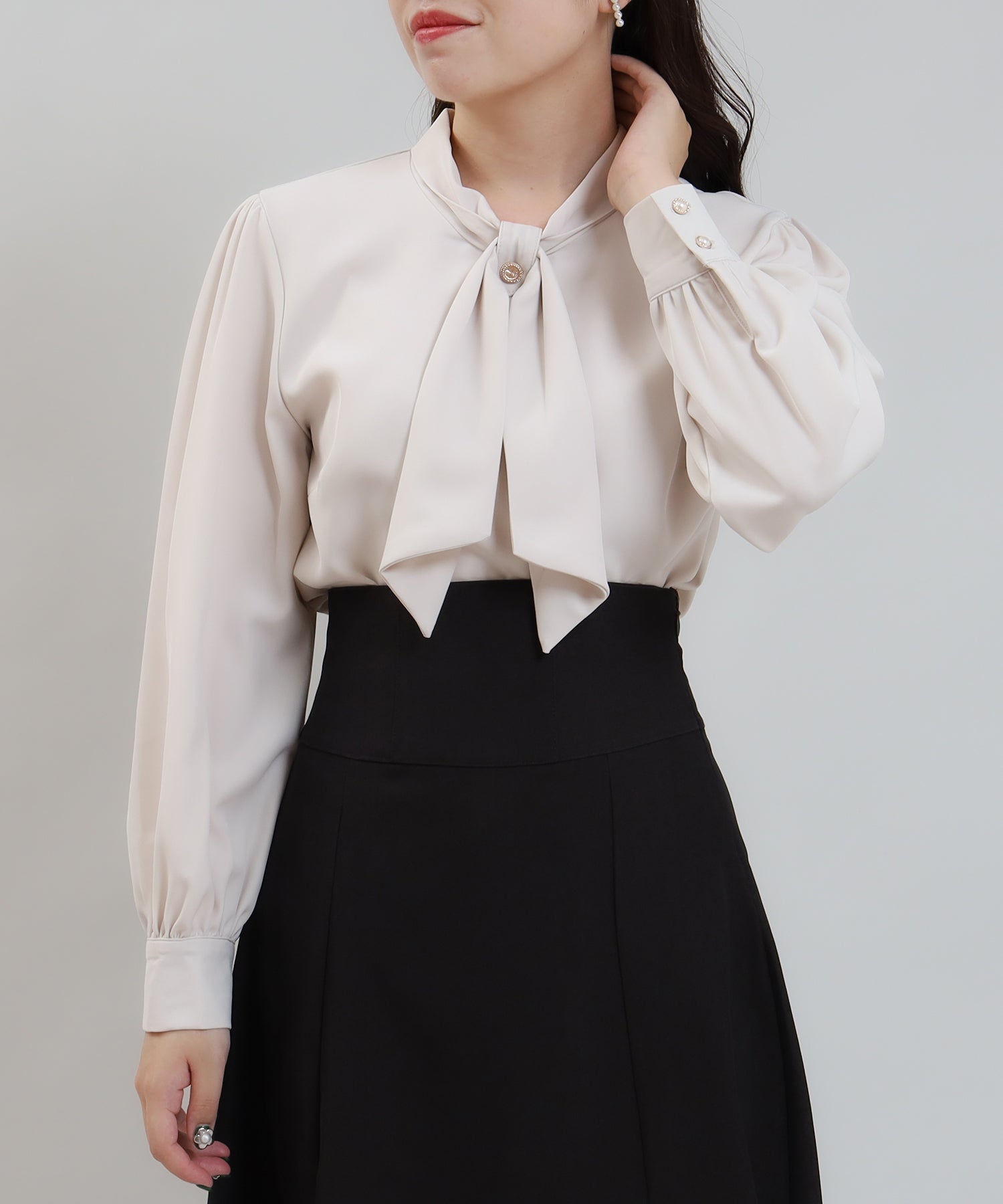 ピンクベージュ model:156cm 着用サイズ:M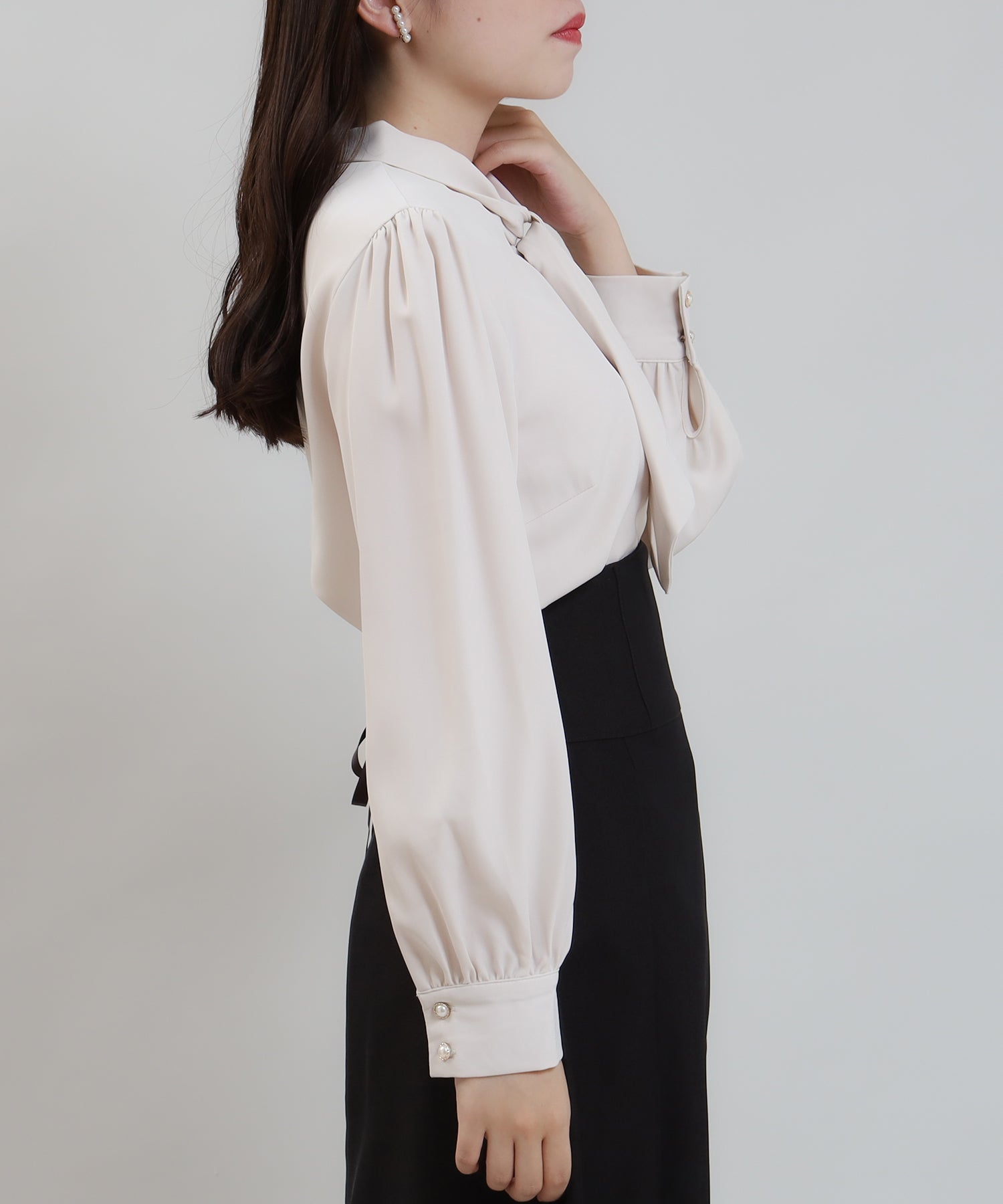 ピンクベージュ model:156cm 着用サイズ:M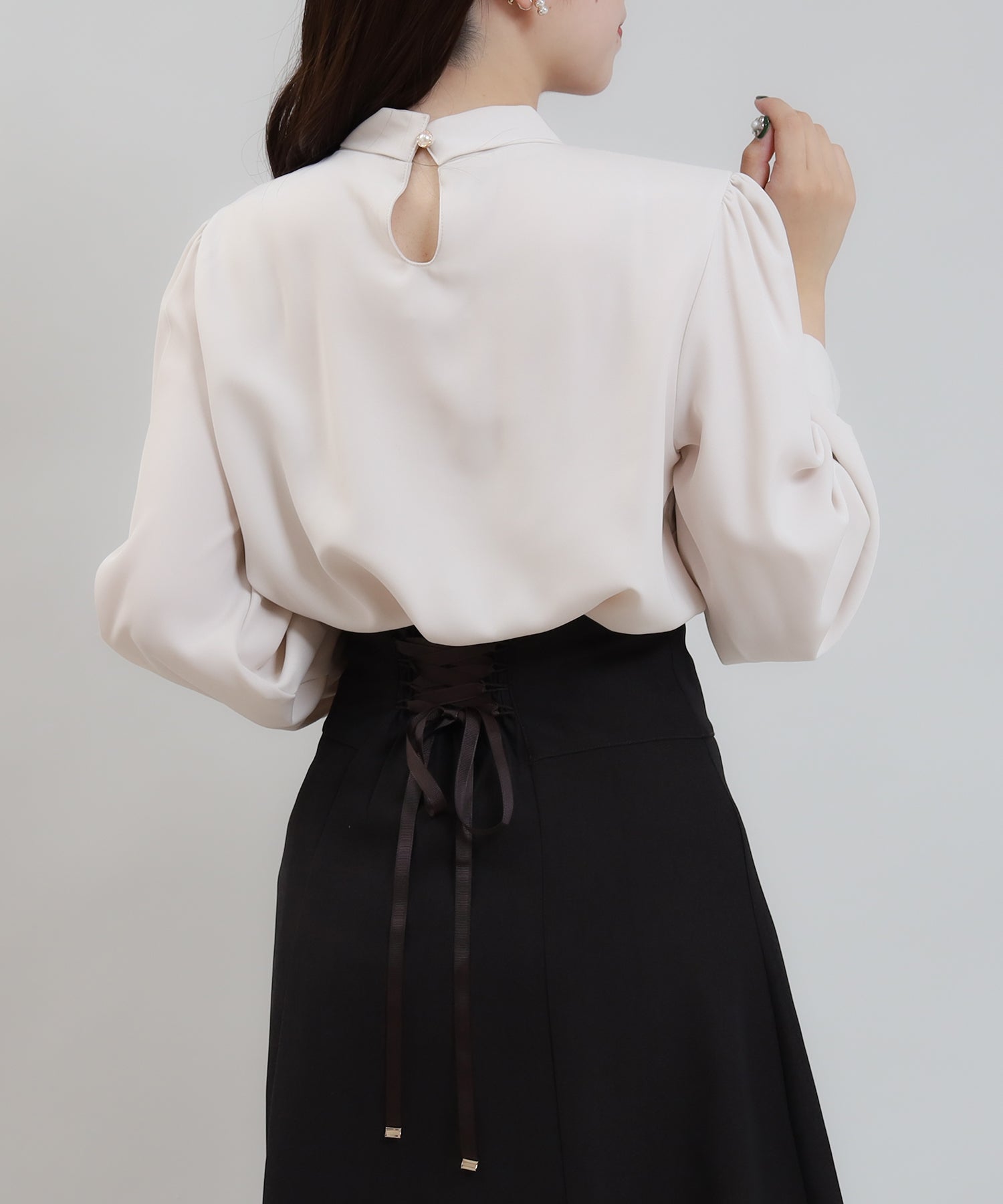 ピンクベージュ model:156cm 着用サイズ:M
ピンクベージュ model:156cm 着用サイズ:M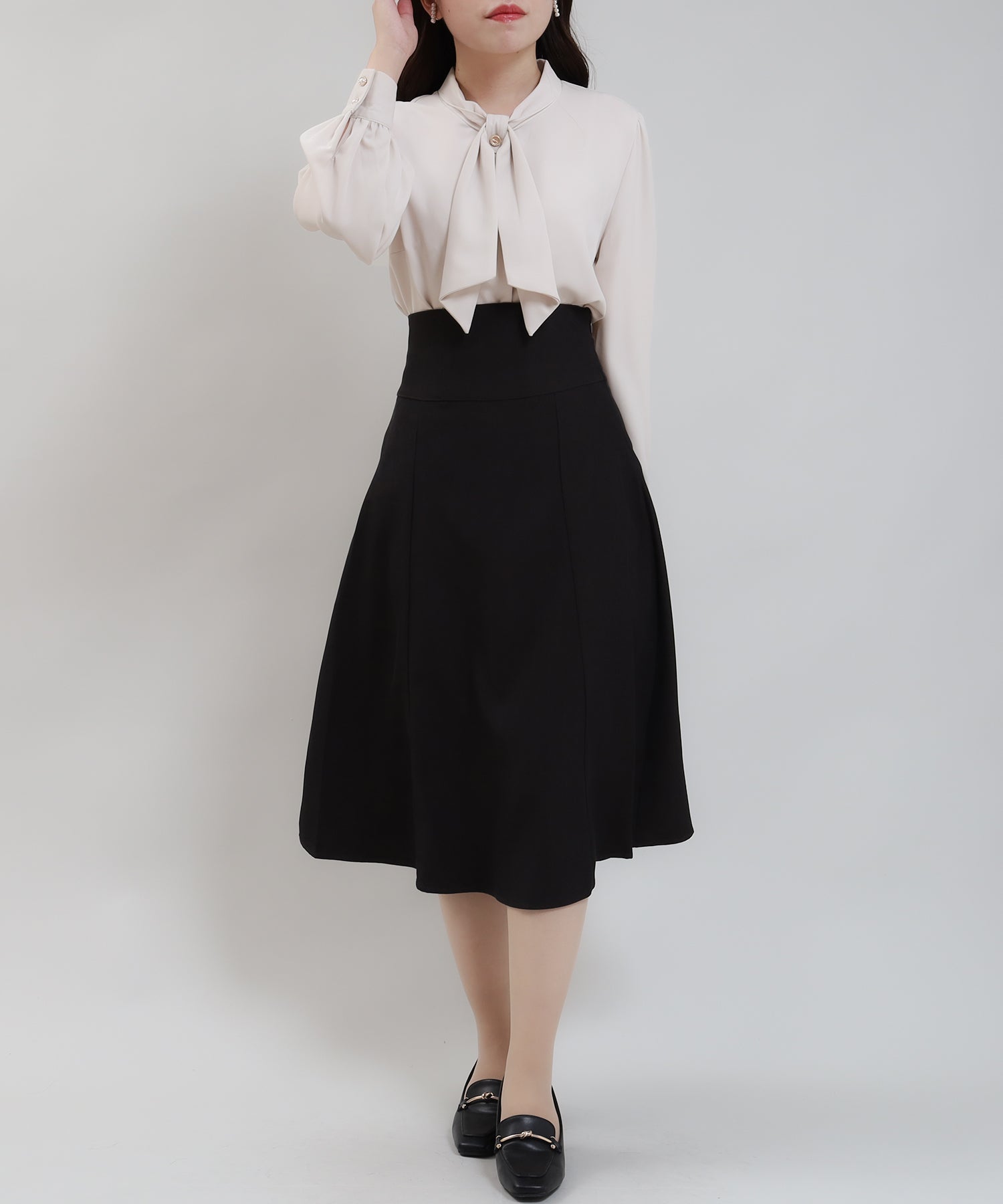 ピンクベージュ model:156cm 着用サイズ:M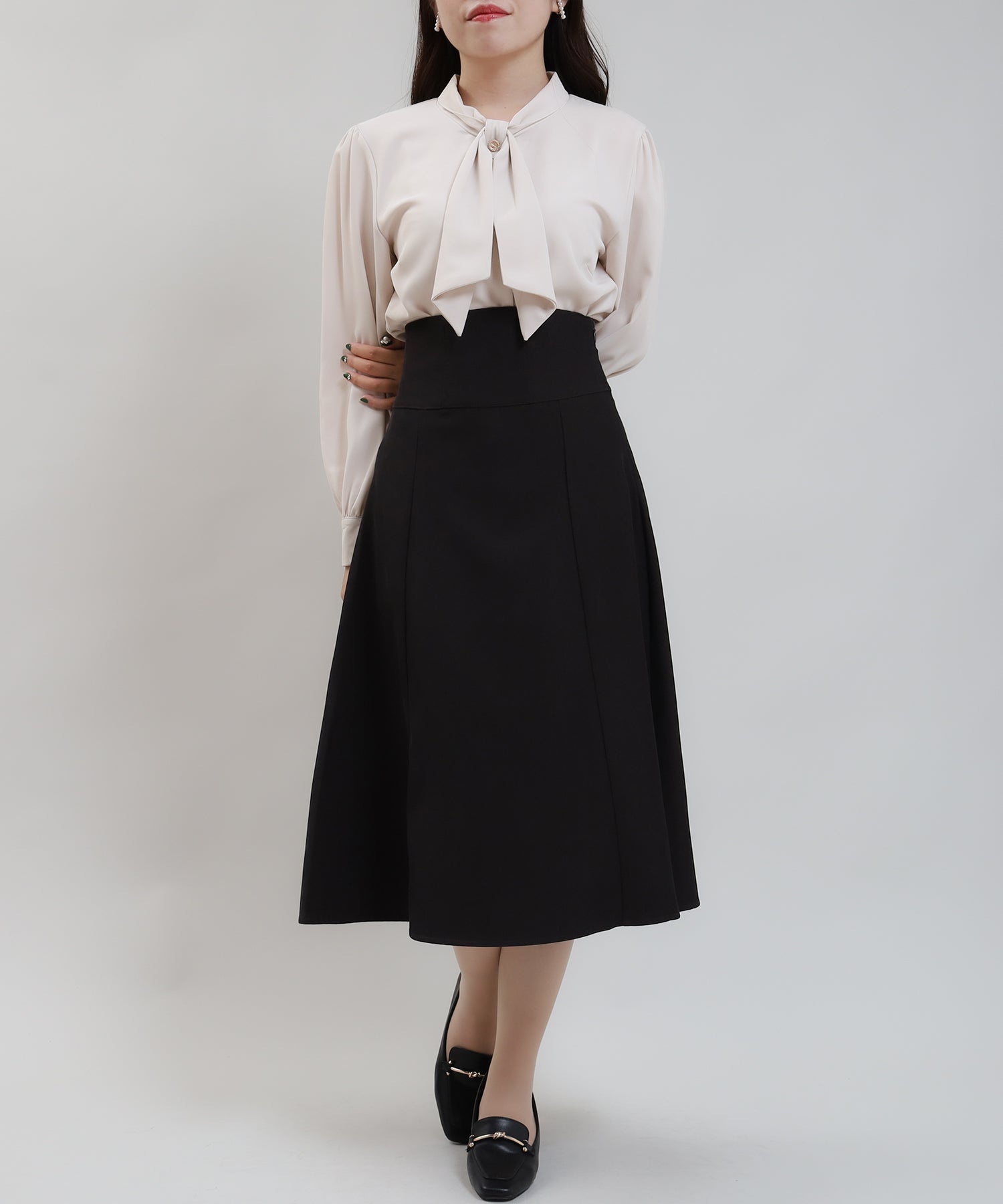 ピンクベージュ model:156cm 着用サイズ:M
Ribbon tie decorative button blouse
Ribbon tie decorative button blouse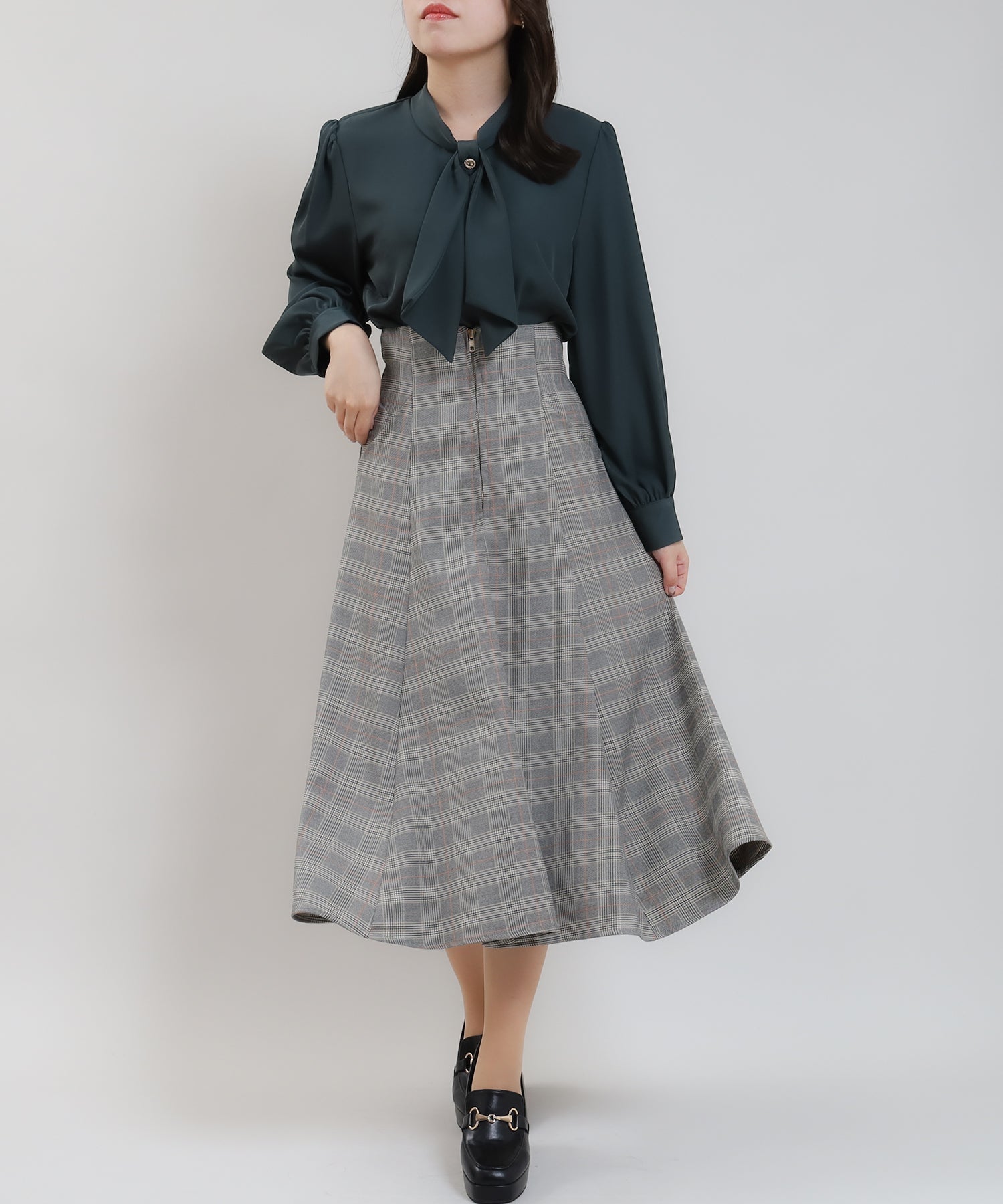 Ribbon tie decorative button blouse
Ribbon tie decorative button blouse
Ribbon tie decorative button blouse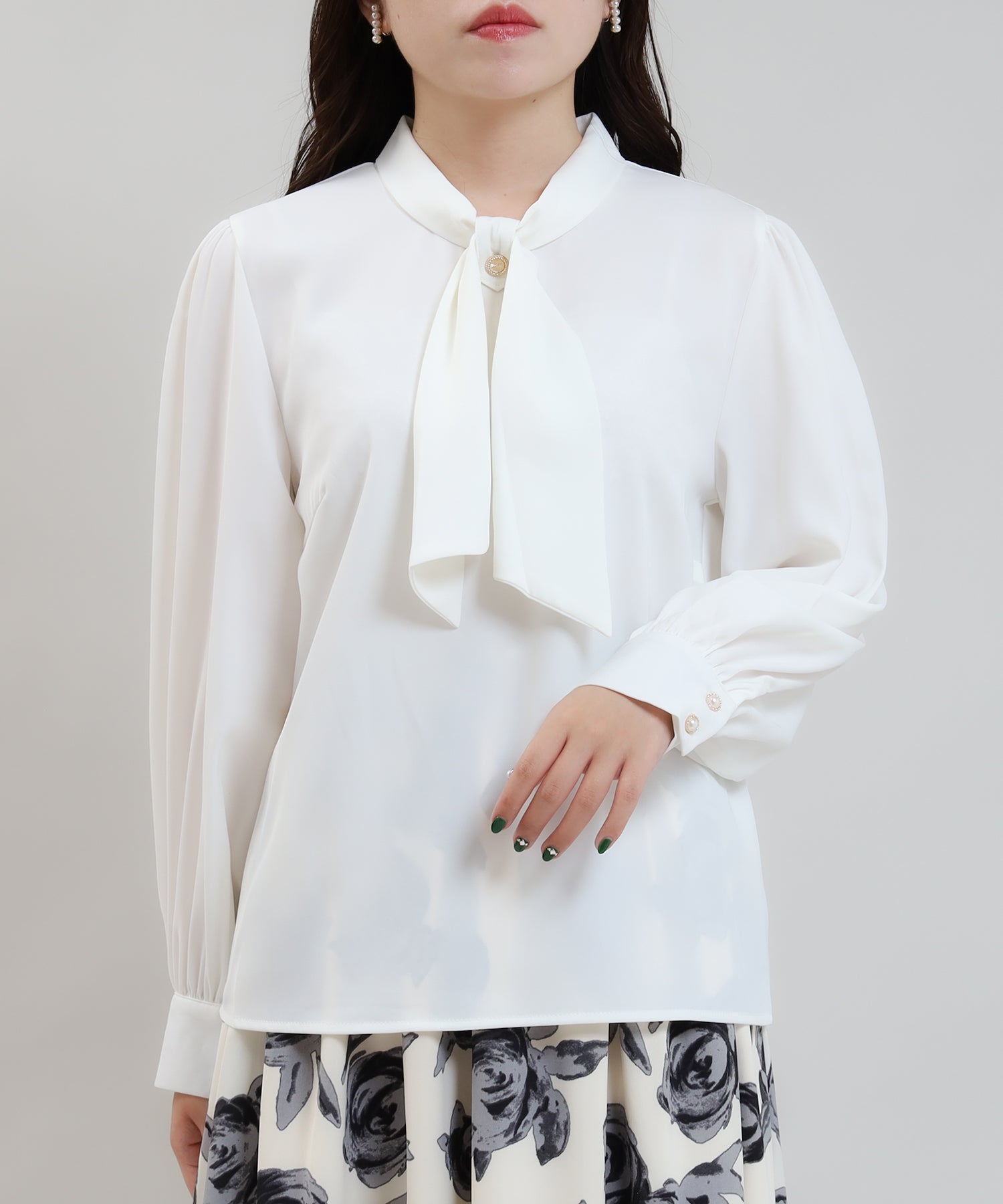 ディティール(前)
ディティール(横)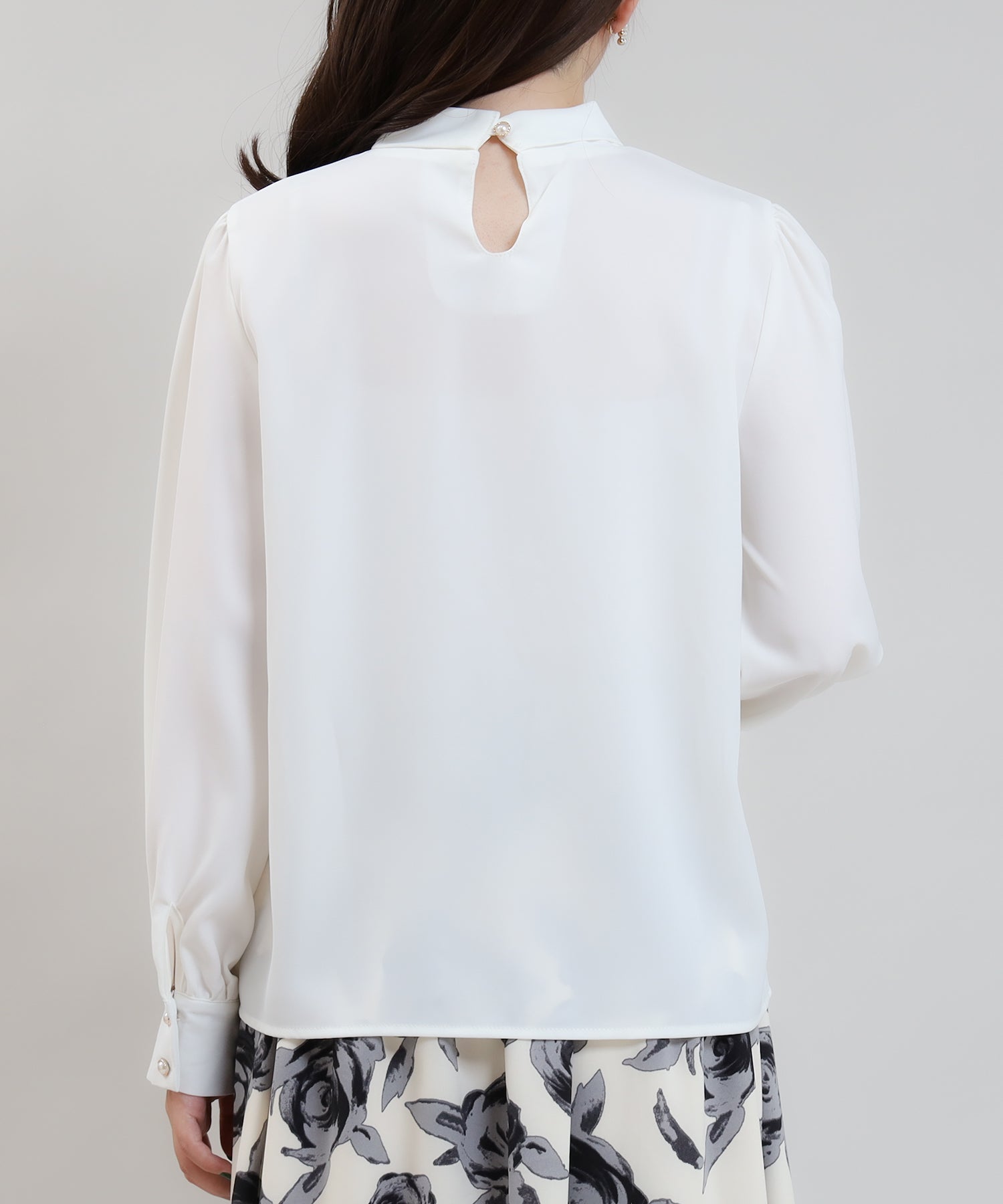 ディティール(後)
首元(前)
ボタン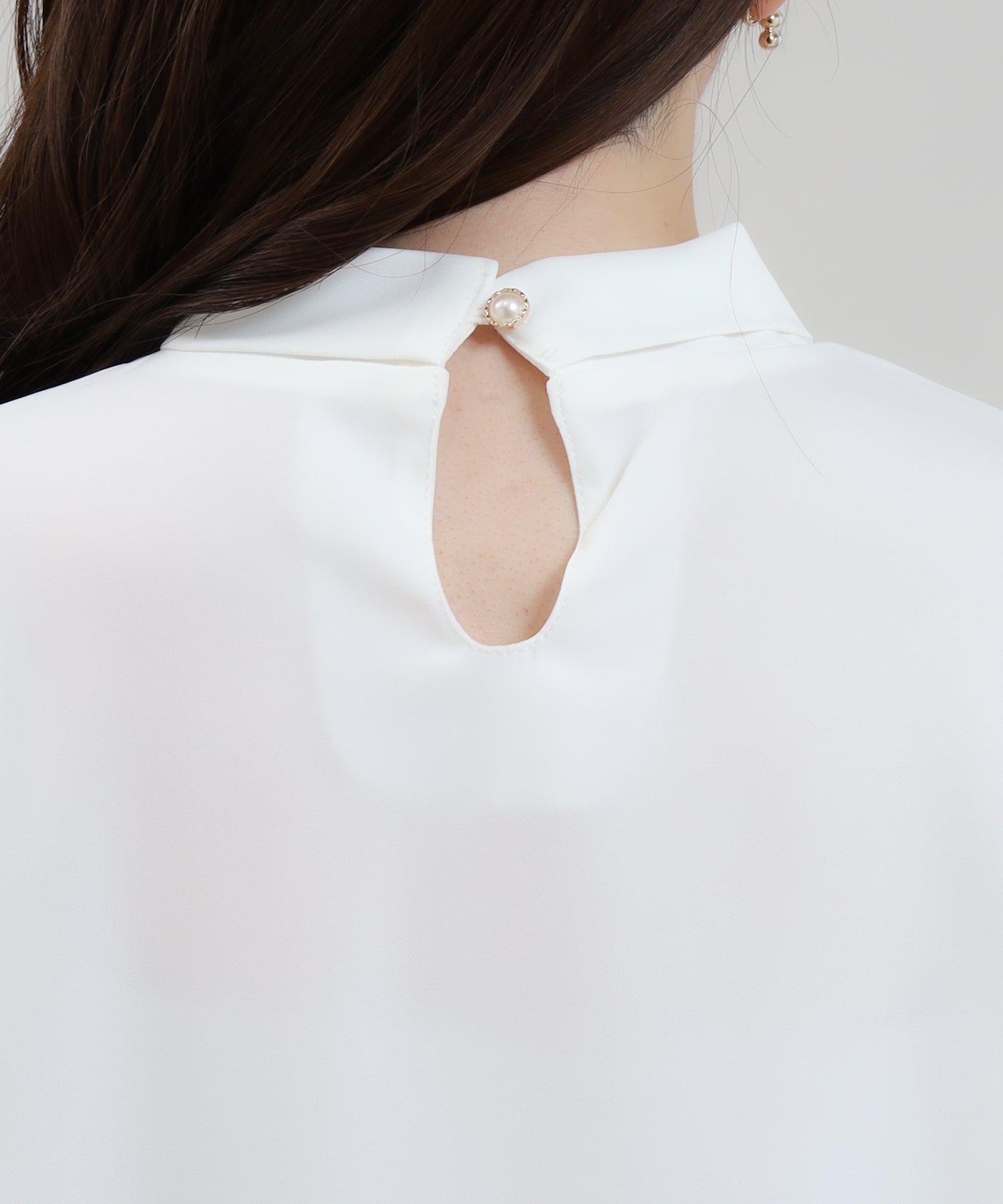 首元(後)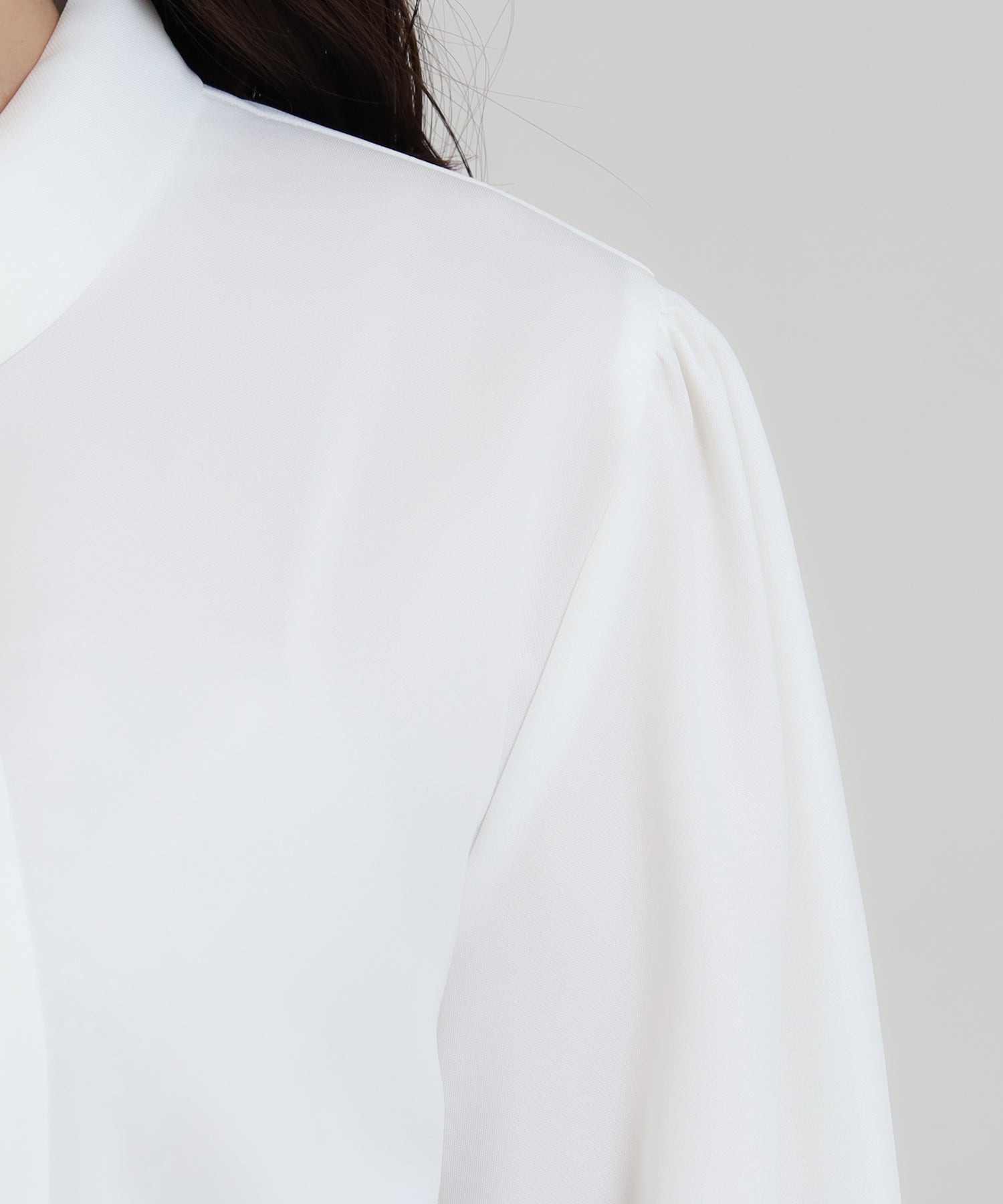 肩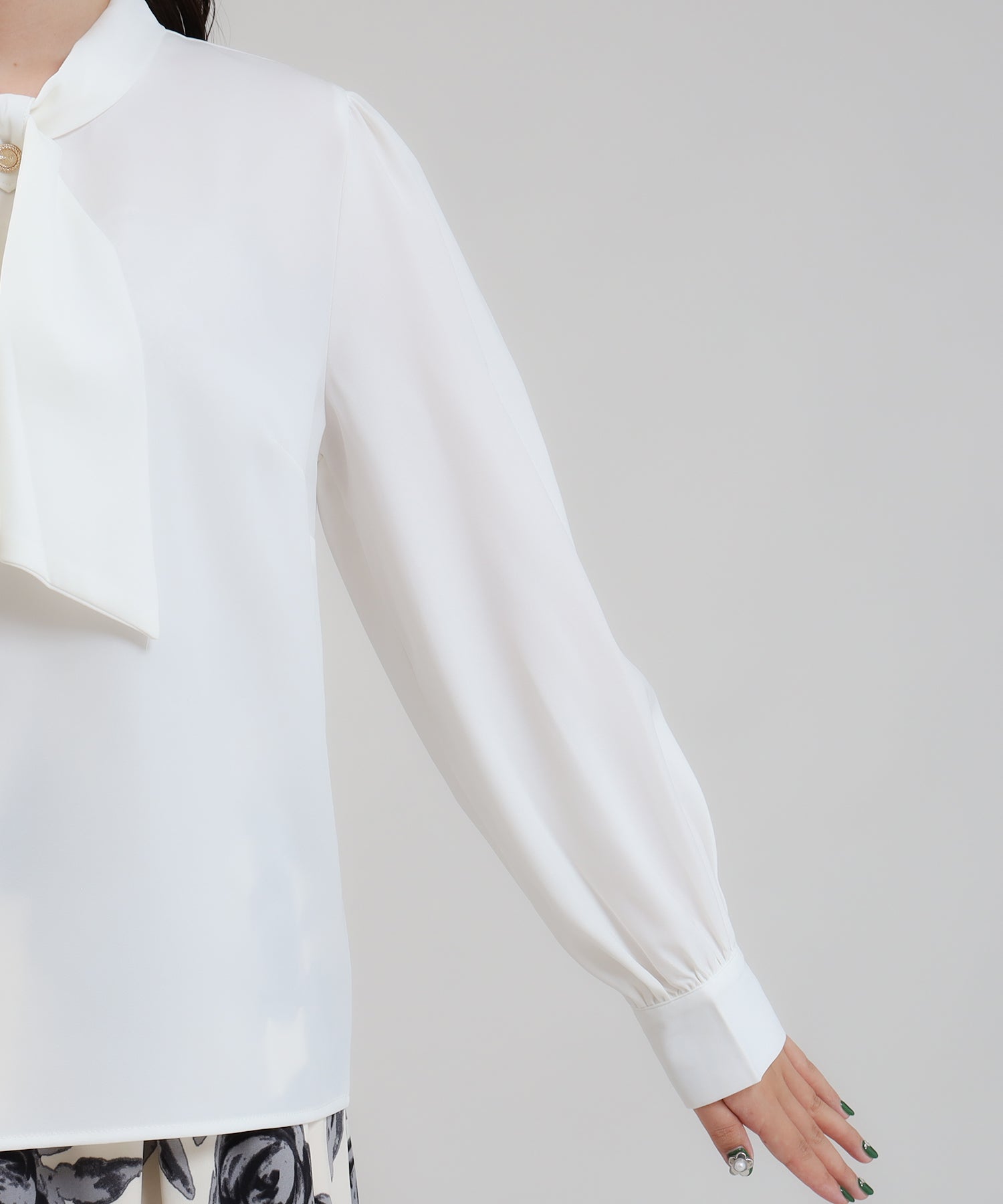 袖
袖口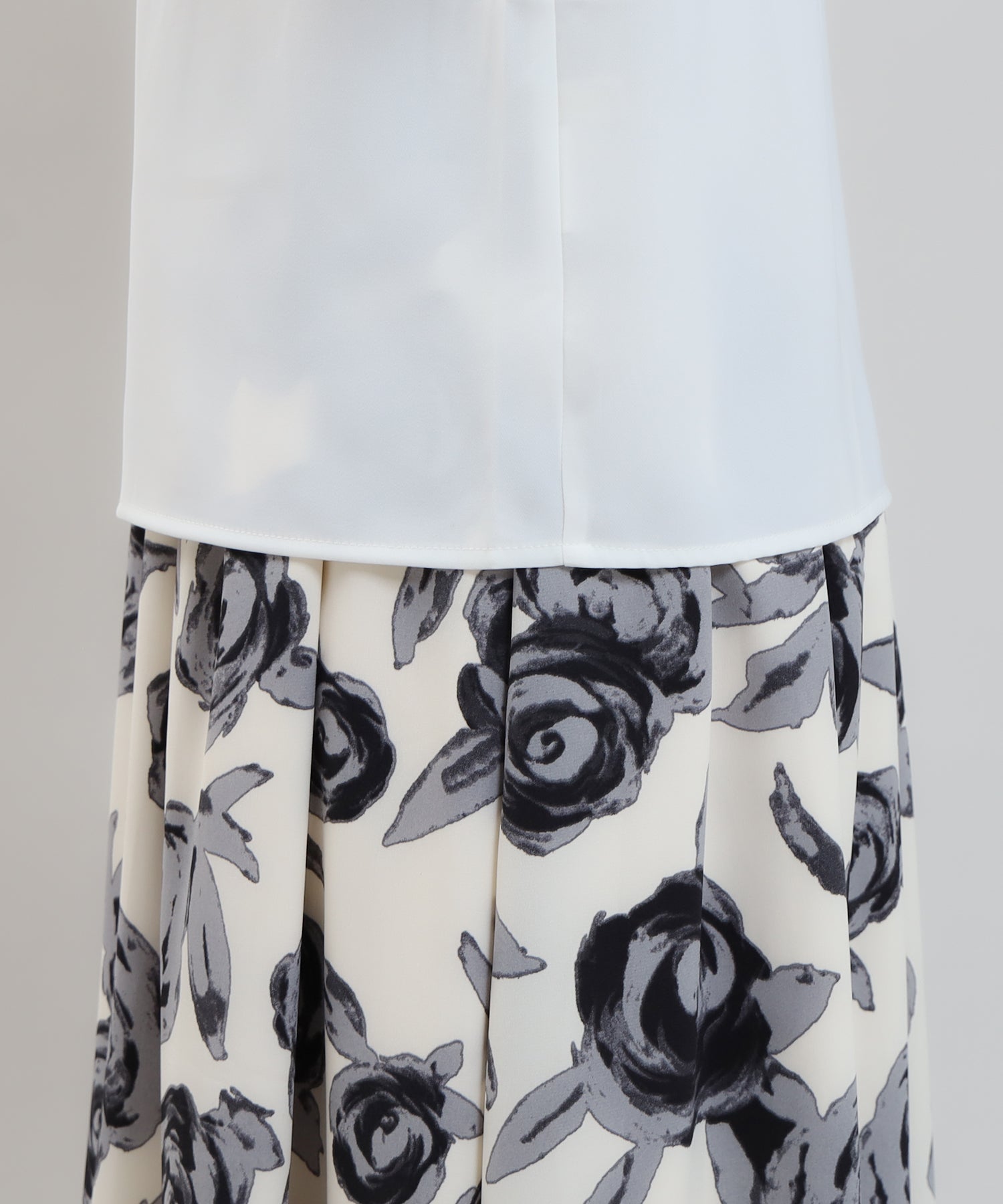 裾(横)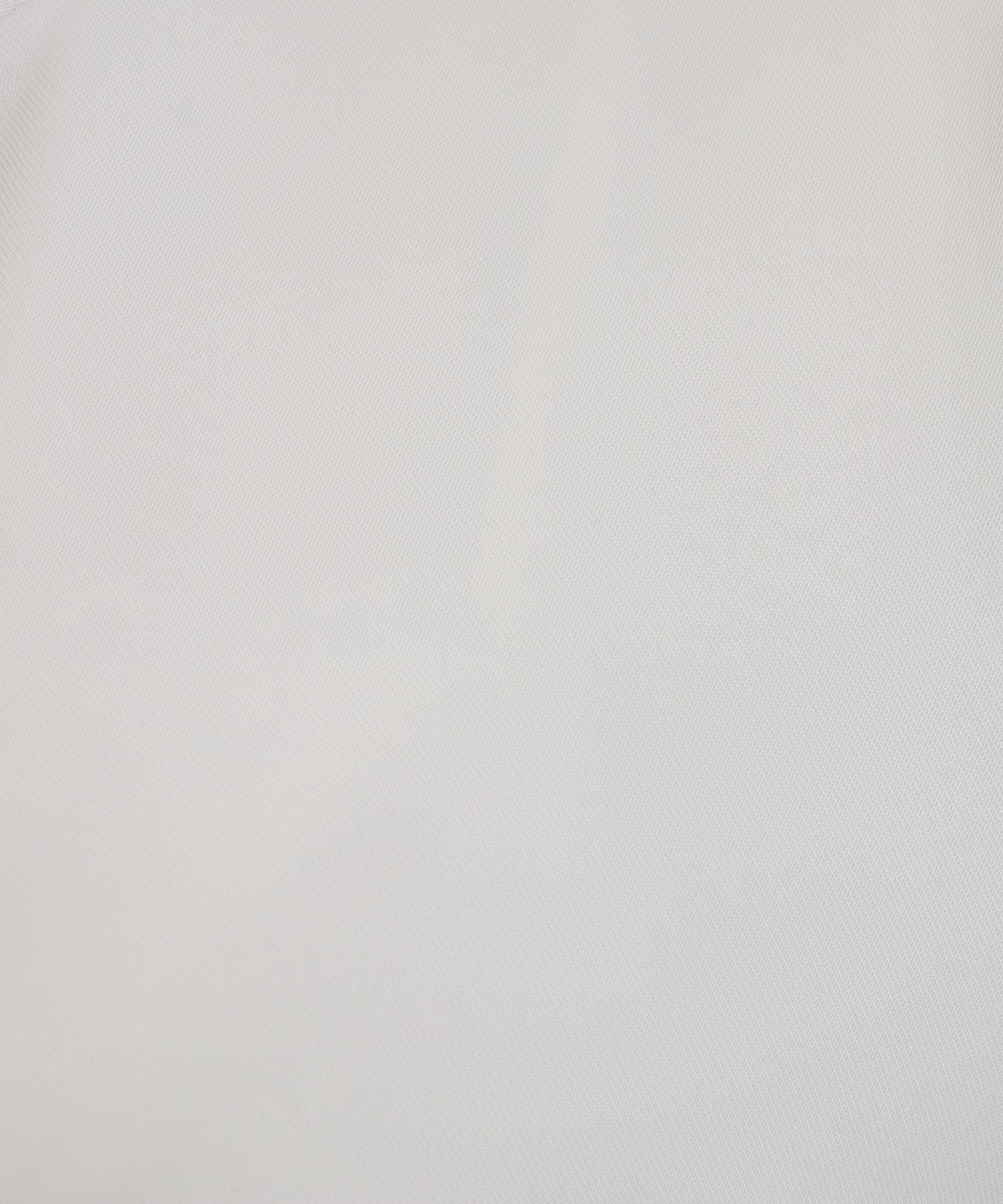 生地(ピンクベージュ)
生地(ラベンダー)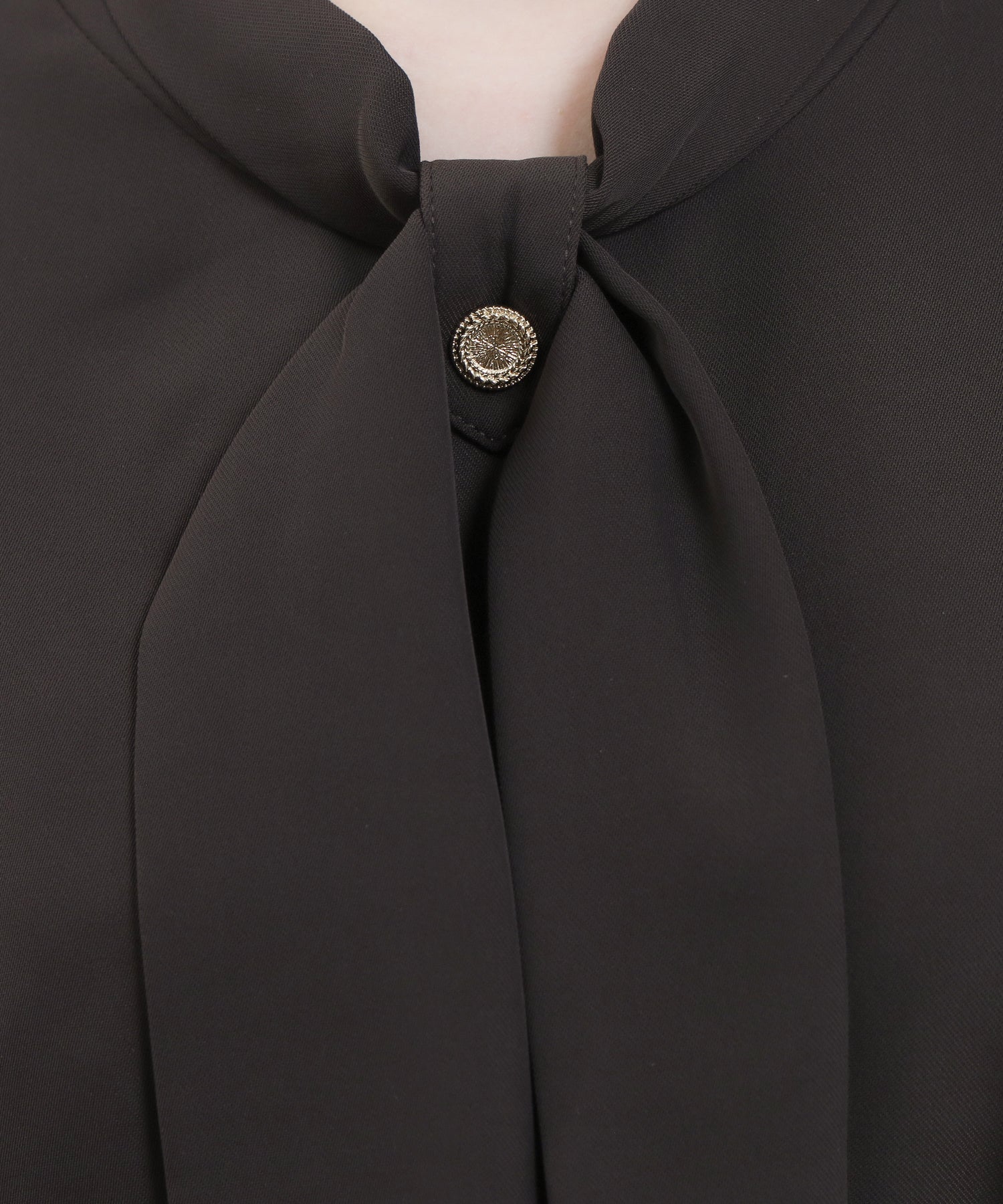 生地(ブラウン)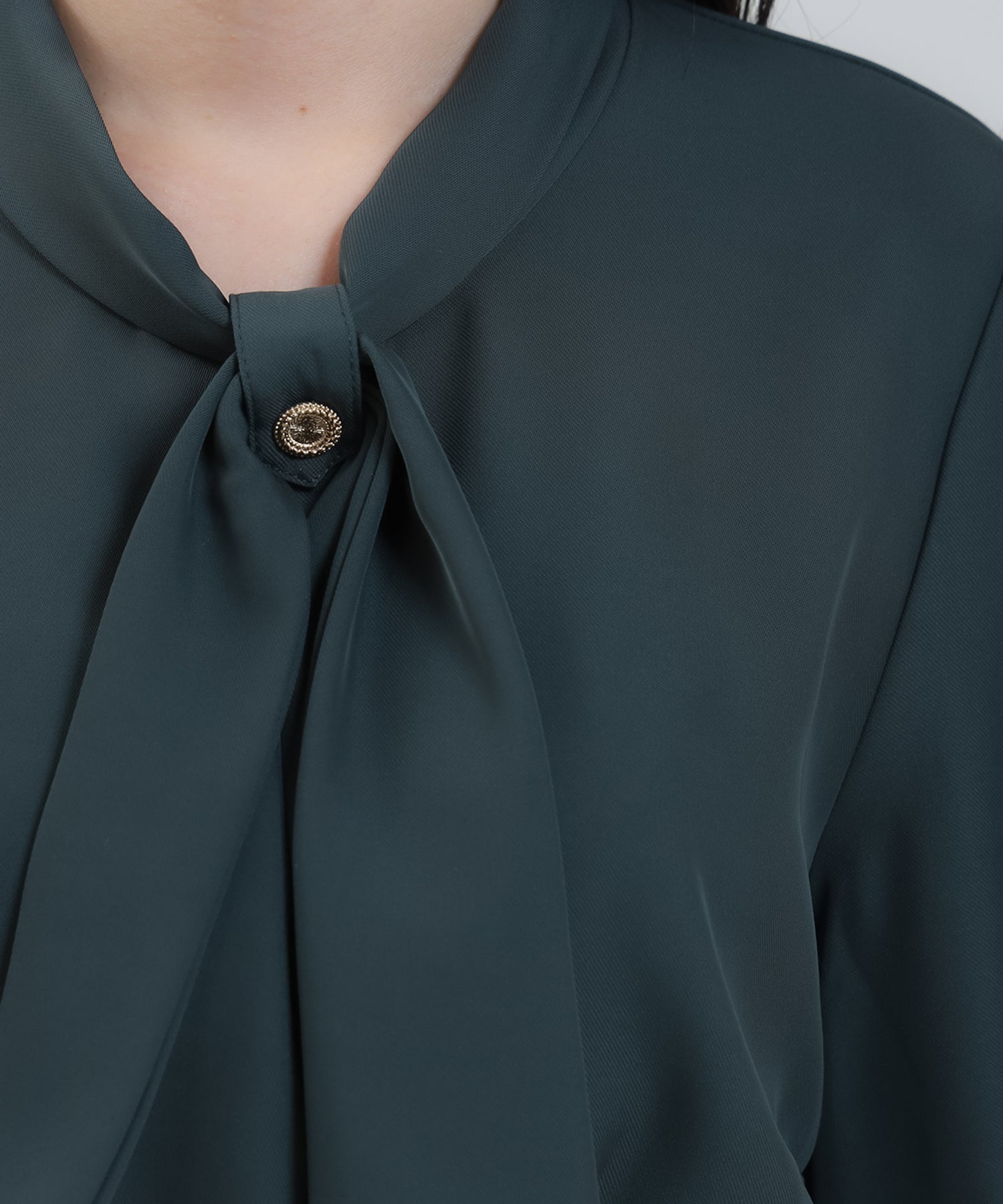 生地(ダークグリーン)
オフィスカジュアルにぴったり
どんな色味のジャケットにも合わせやすく、着心地の窮屈さも無いので、オフィスカジュアルにぴったりです