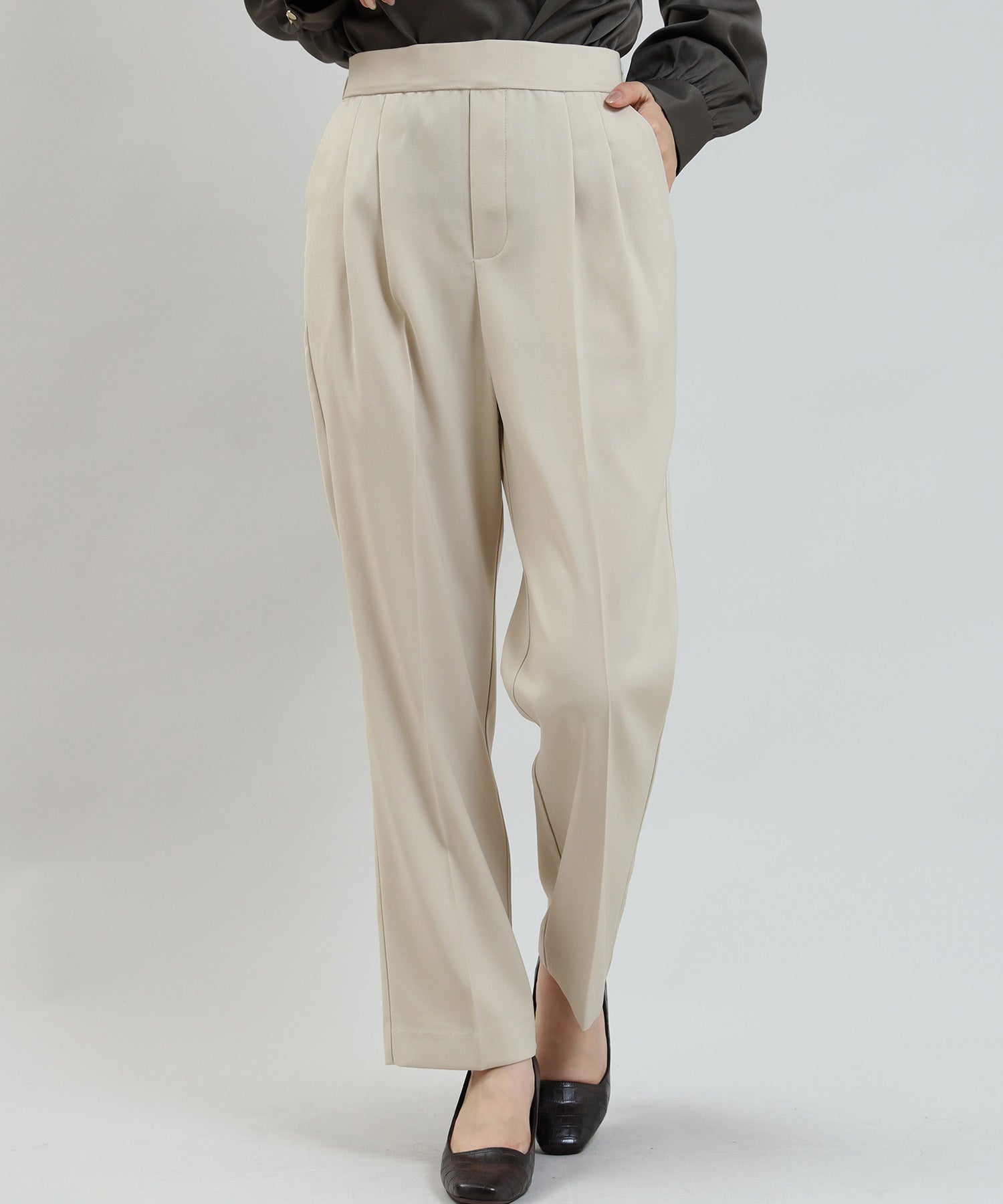 ベージュ
ネイビー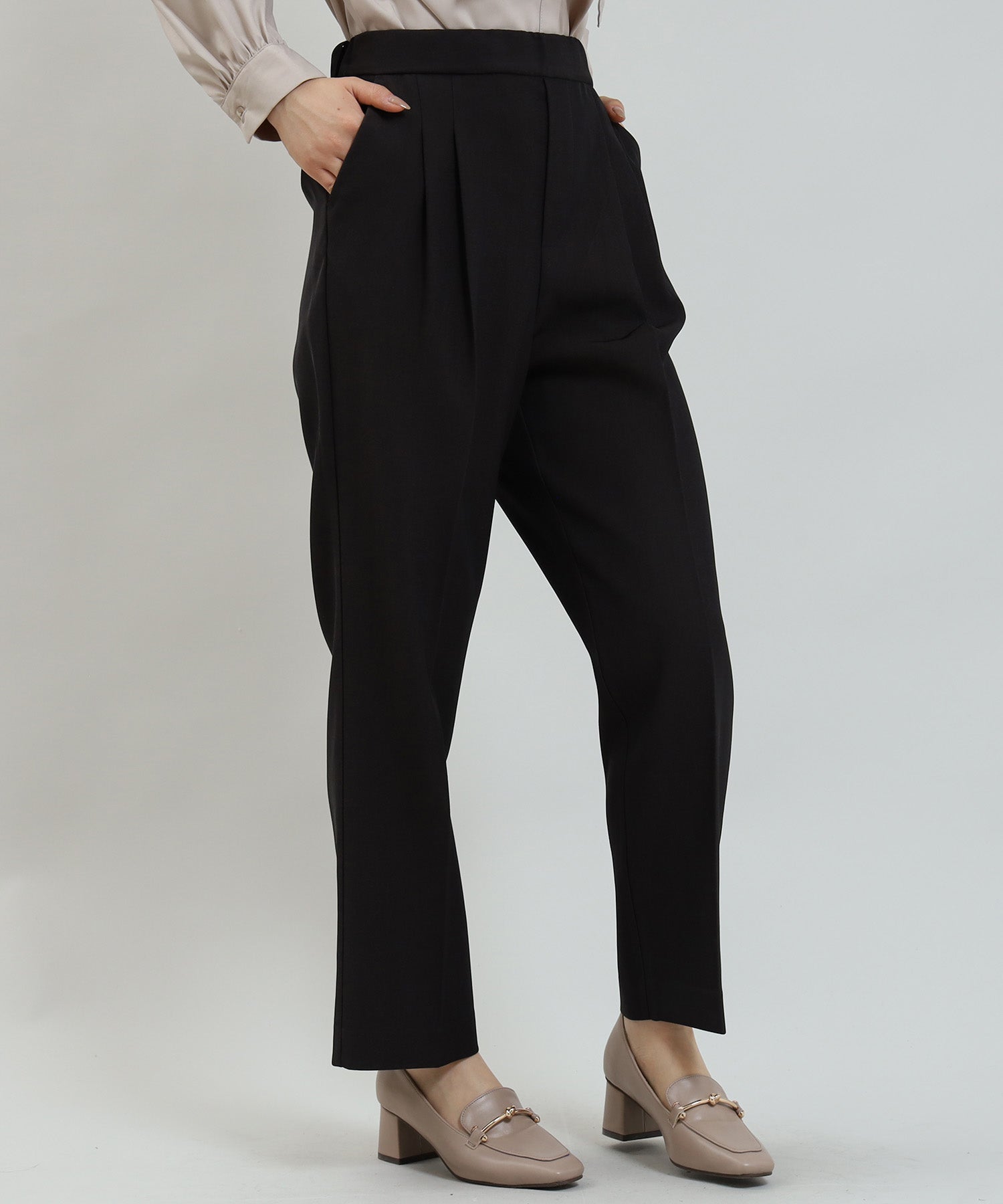 ブラック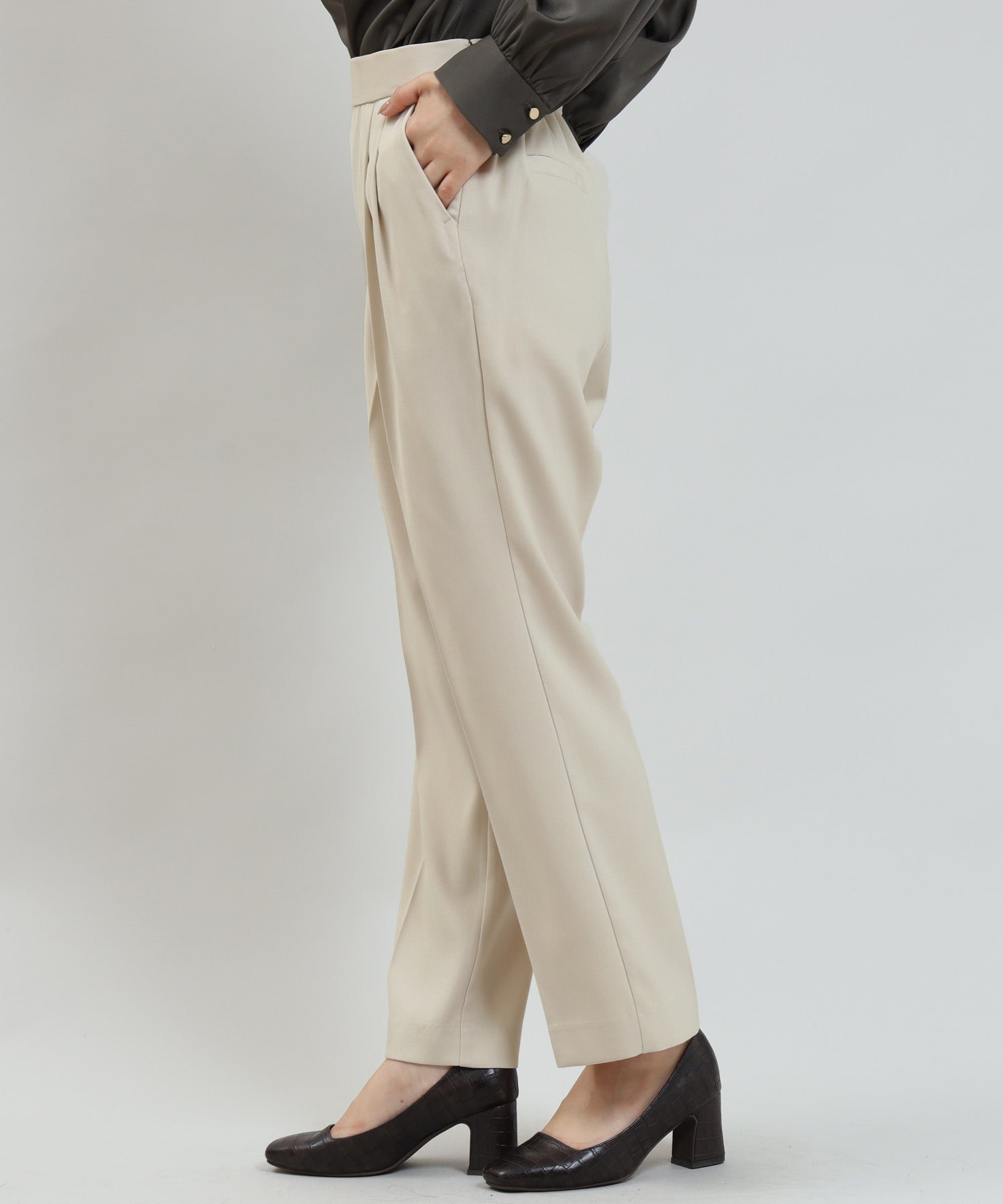 ベージュ model:159cm 着用サイズ:S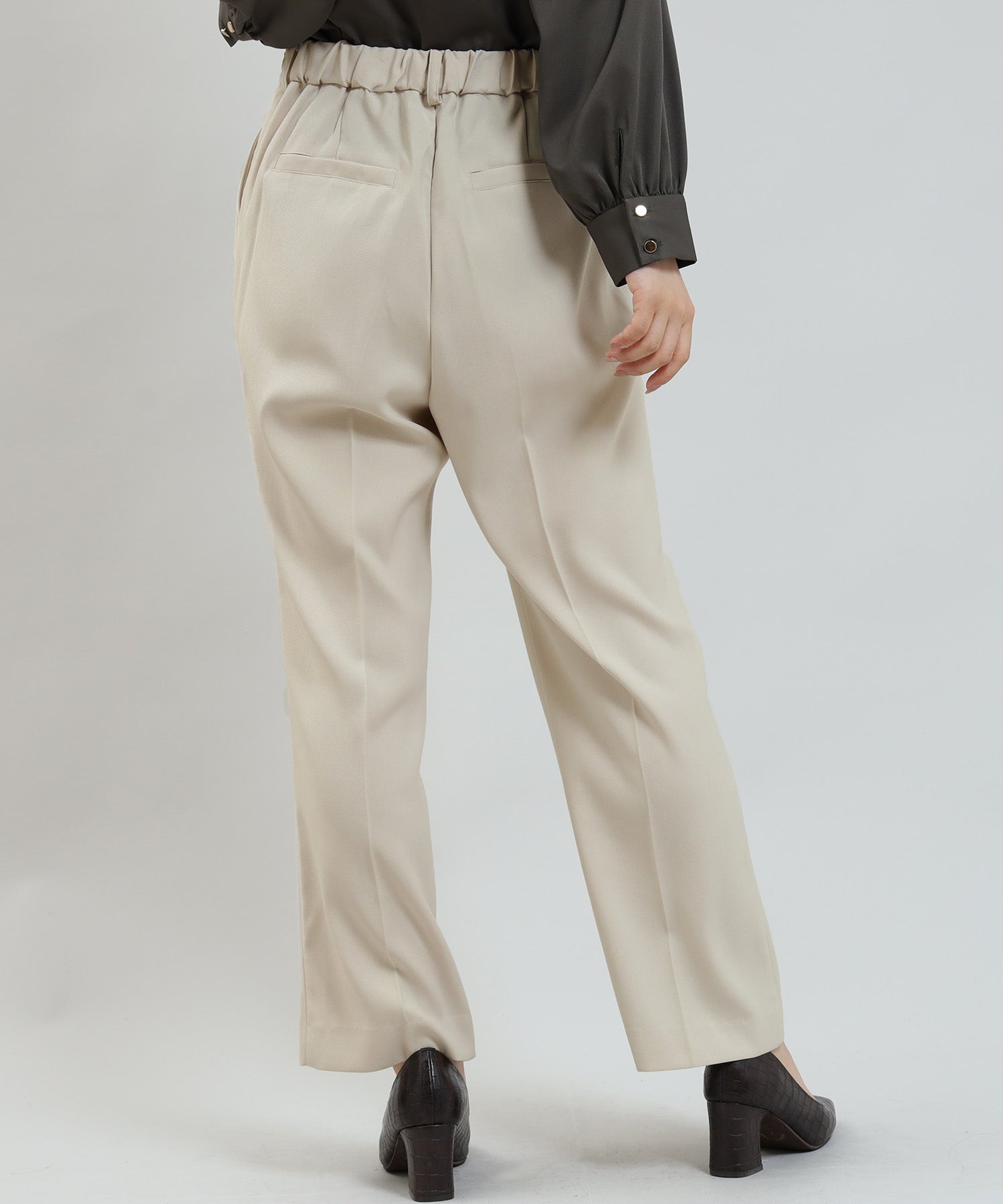 ベージュ model:159cm 着用サイズ:S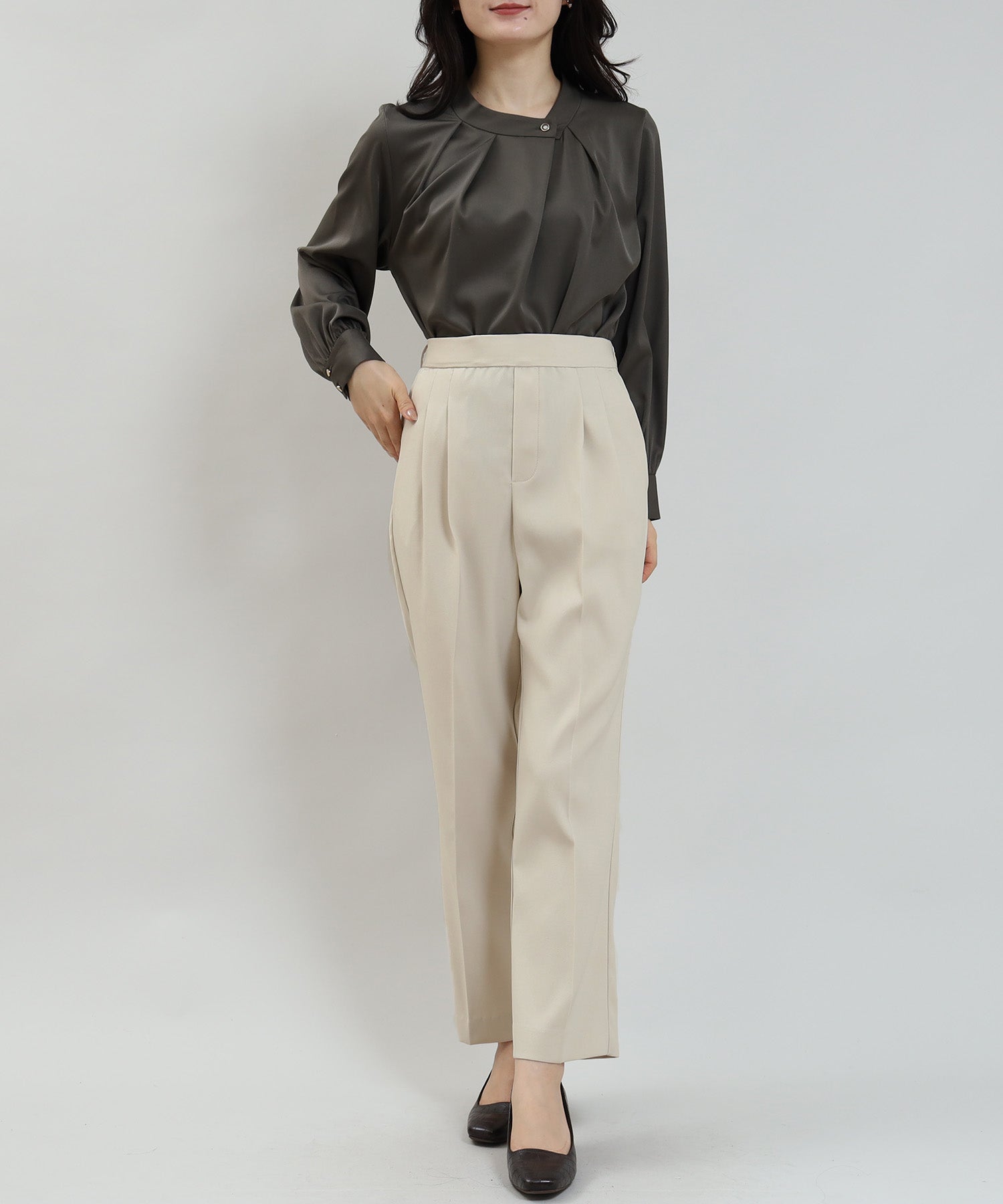 ベージュ model:159cm 着用サイズ:S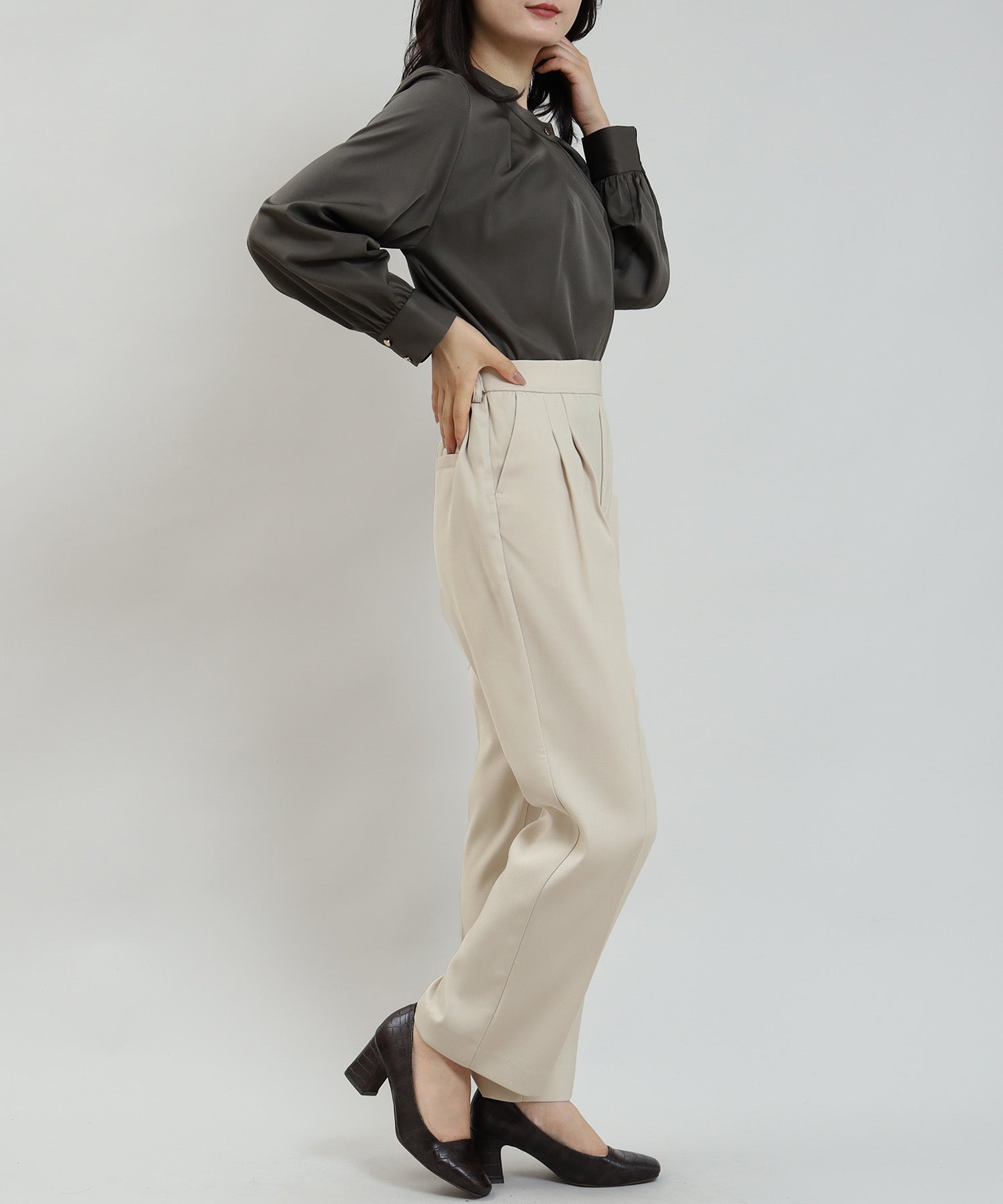 ベージュ model:159cm 着用サイズ:S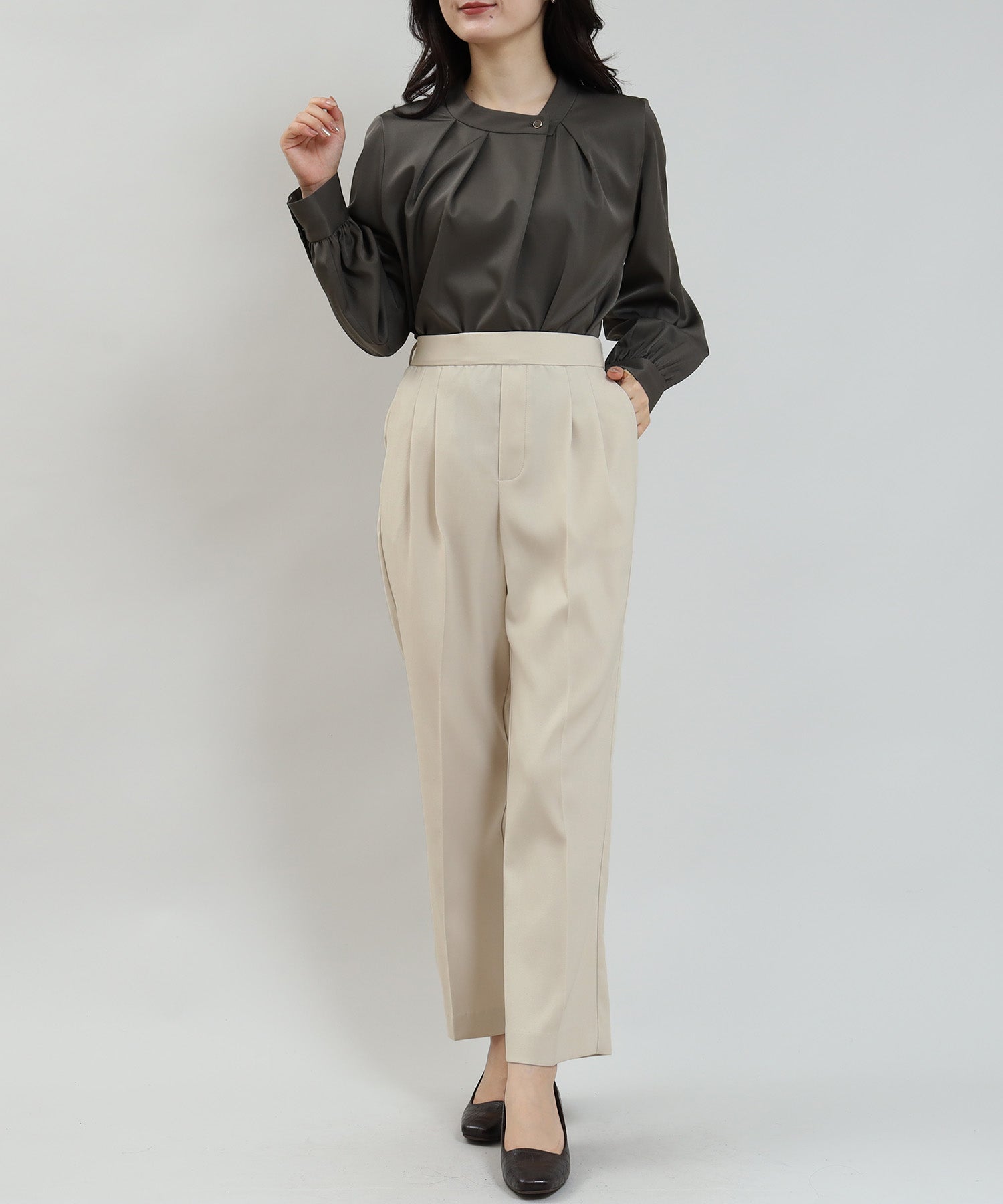 ベージュ model:159cm 着用サイズ:S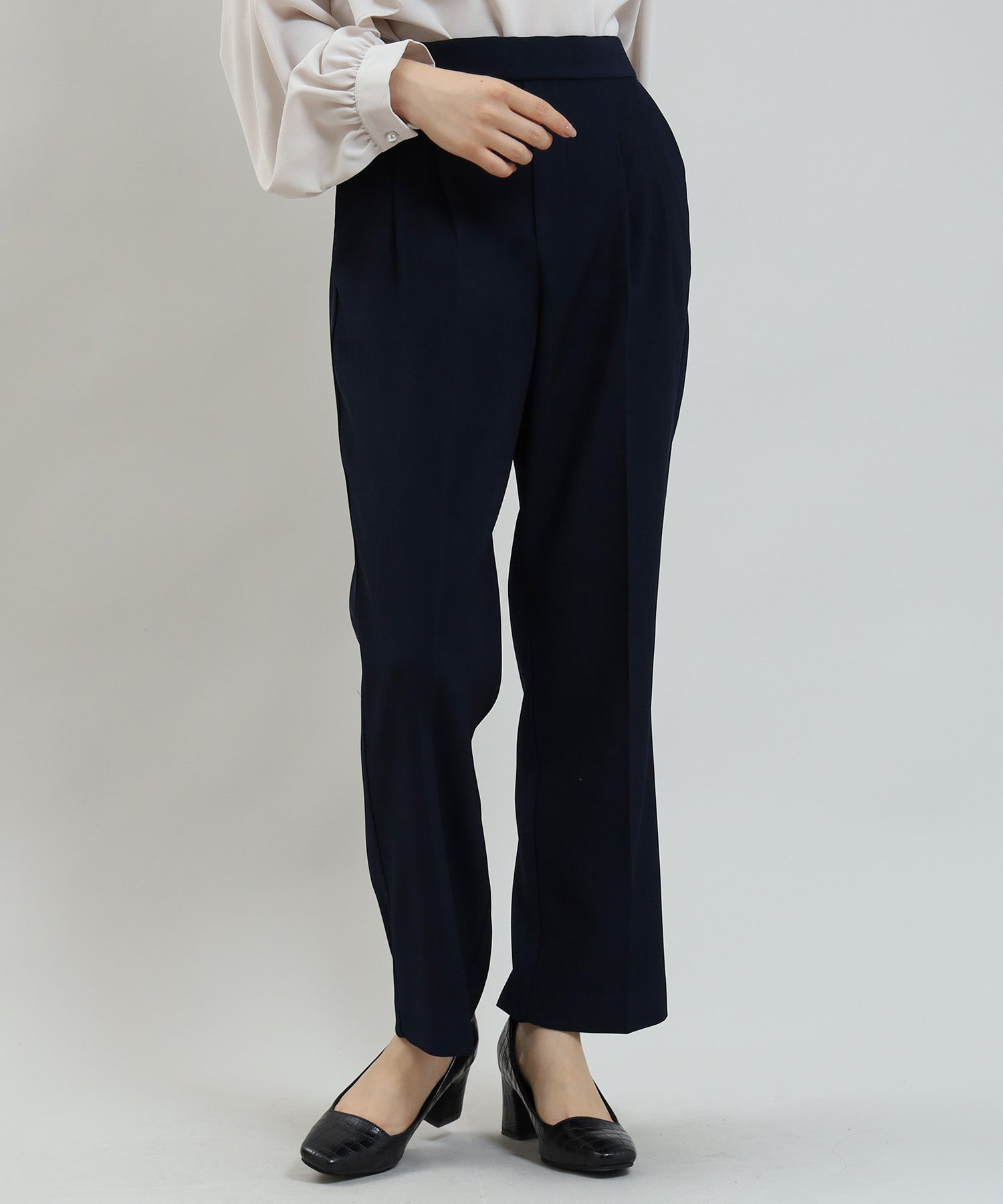 ネイビー model:159cm 着用サイズ:S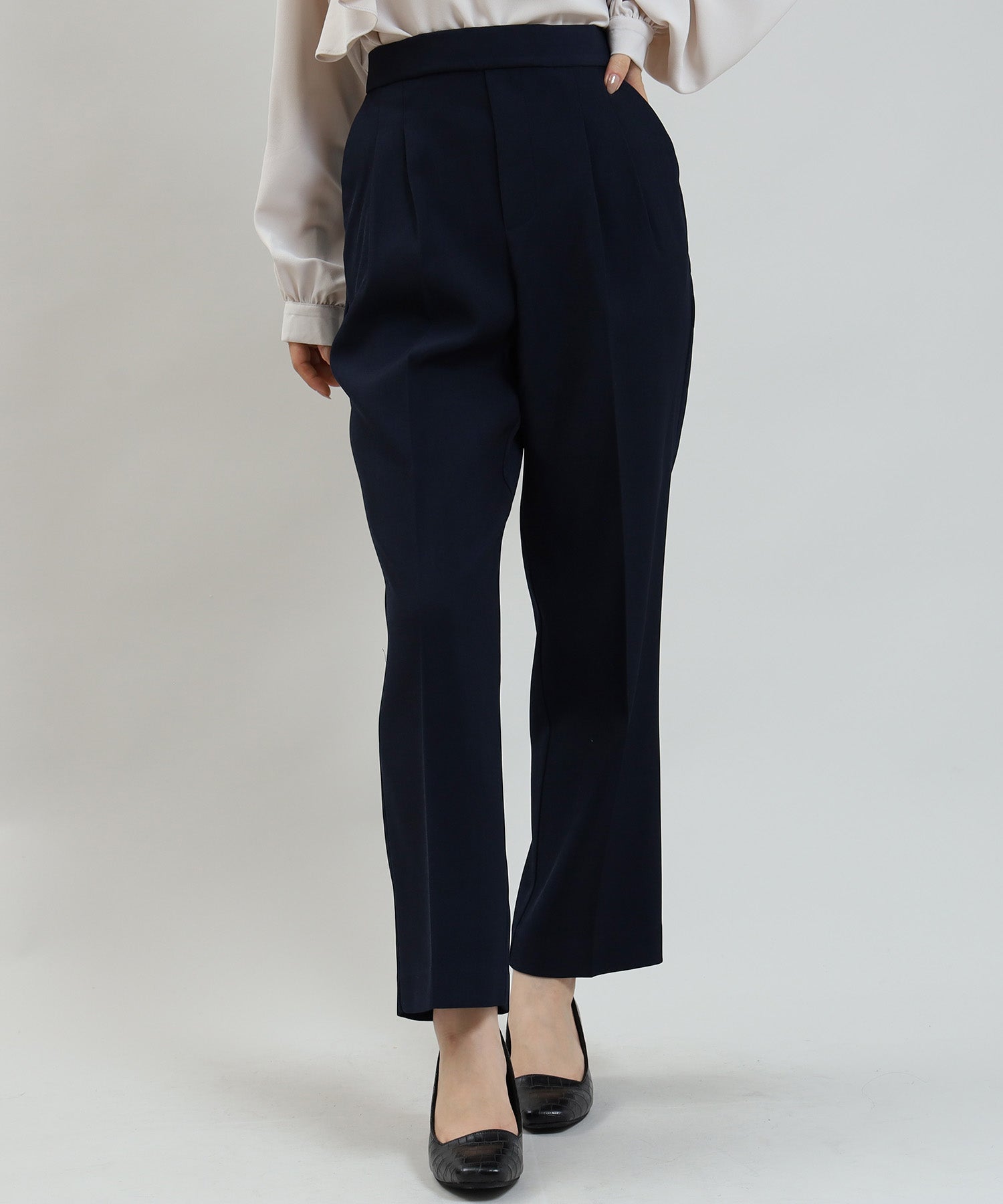 ネイビー model:159cm 着用サイズ:S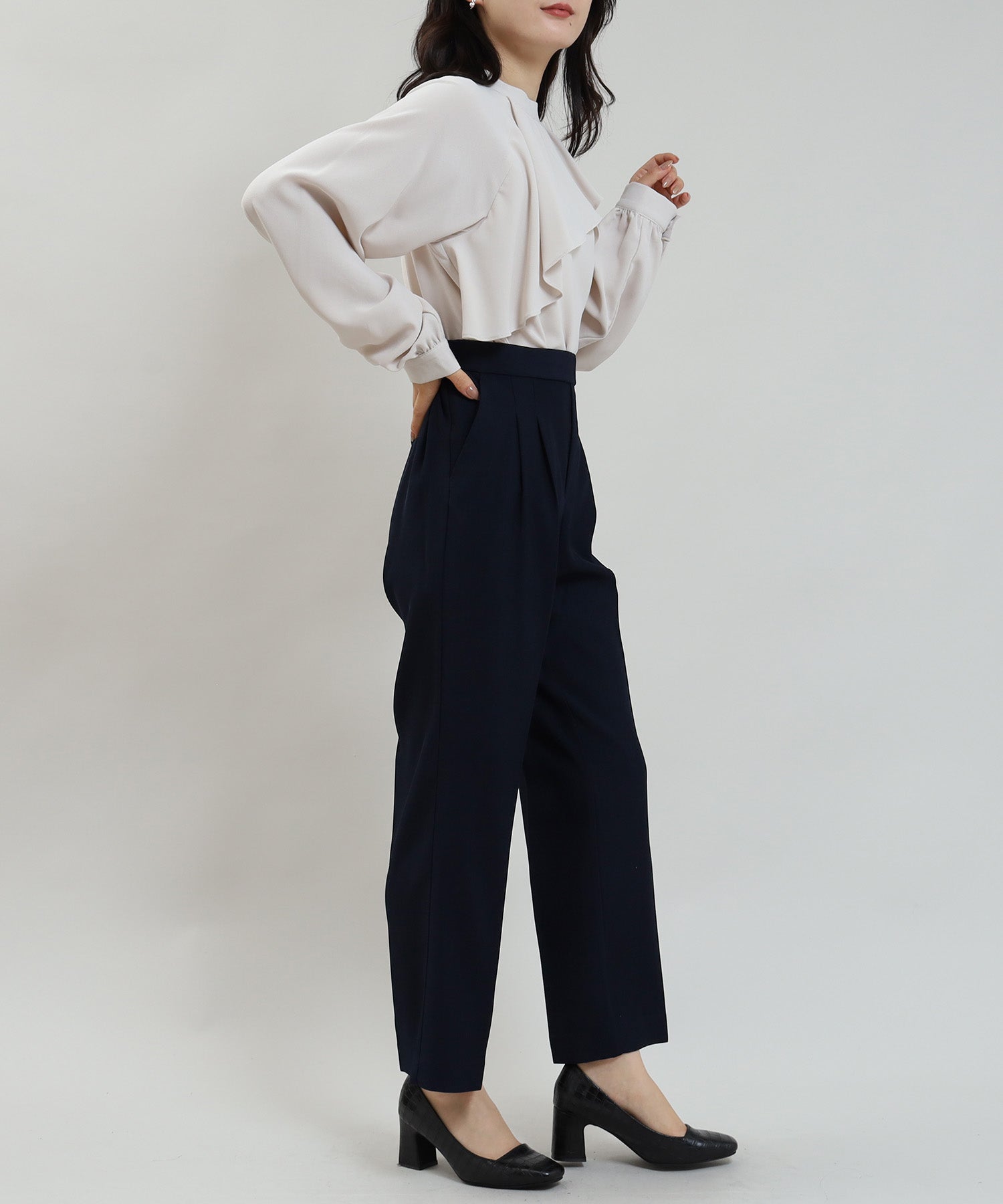 ネイビー model:159cm 着用サイズ:S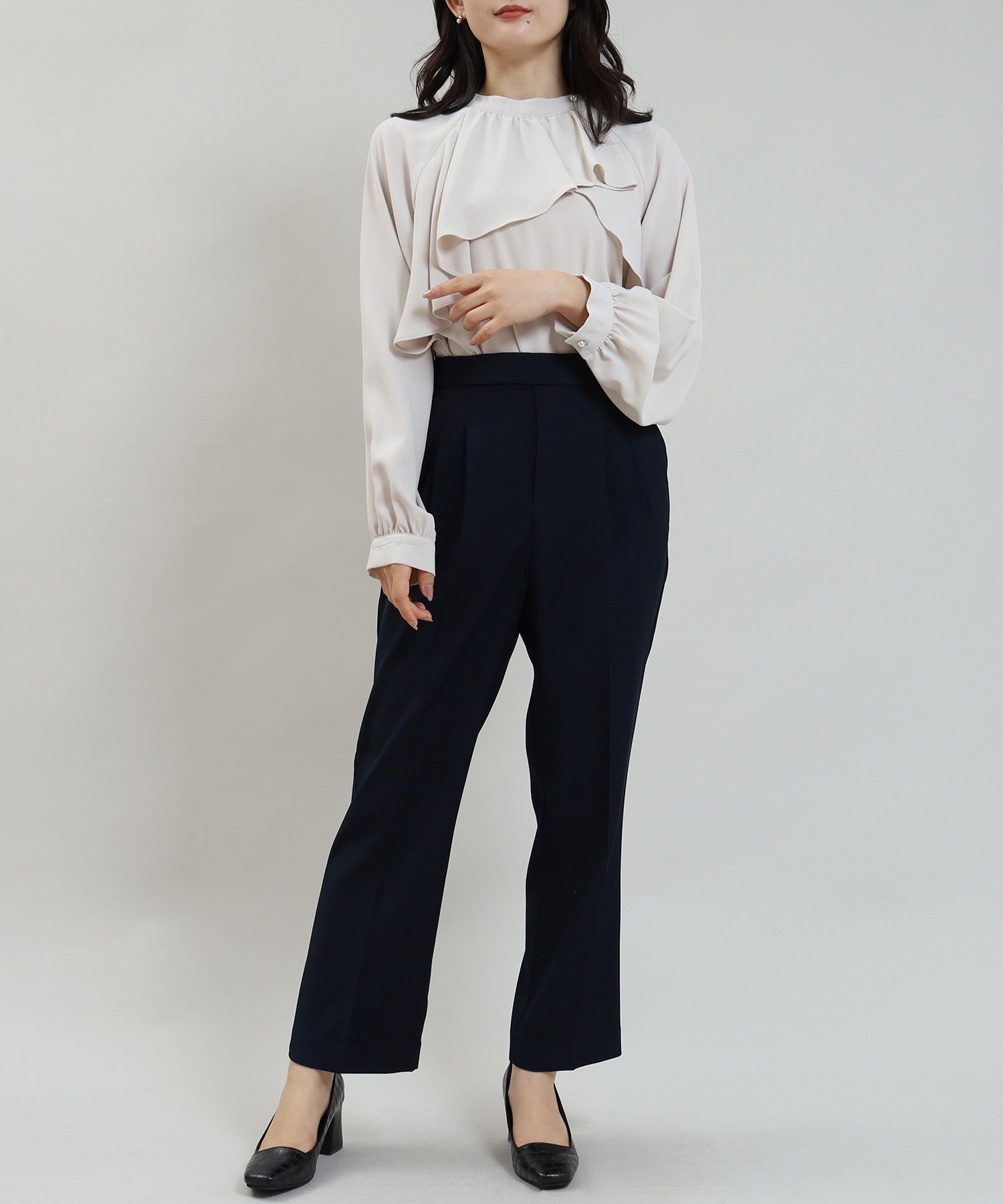 ネイビー model:159cm 着用サイズ:S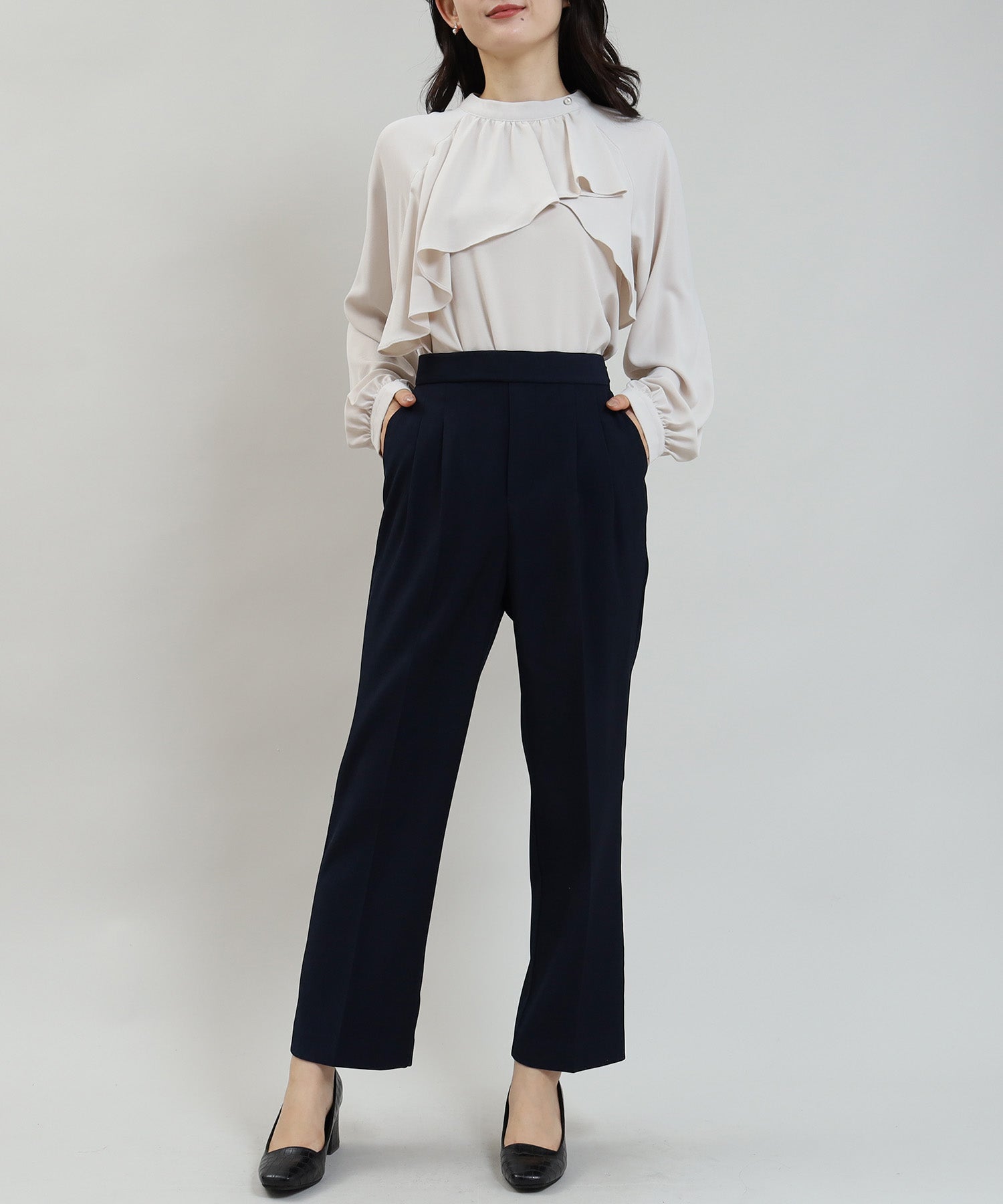 ネイビー model:159cm 着用サイズ:S
ブラック model:159cm 着用サイズ:S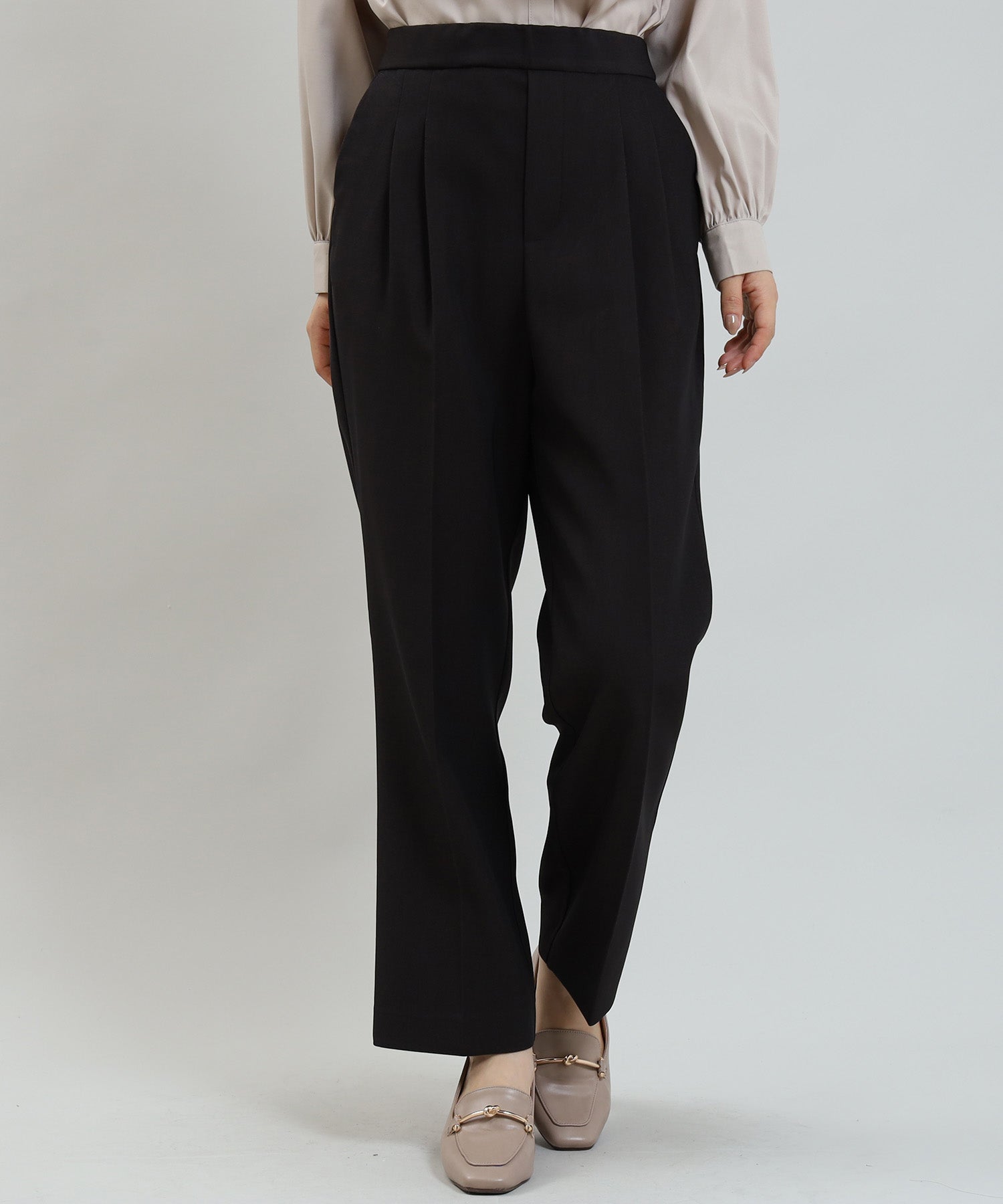 ブラック model:159cm 着用サイズ:S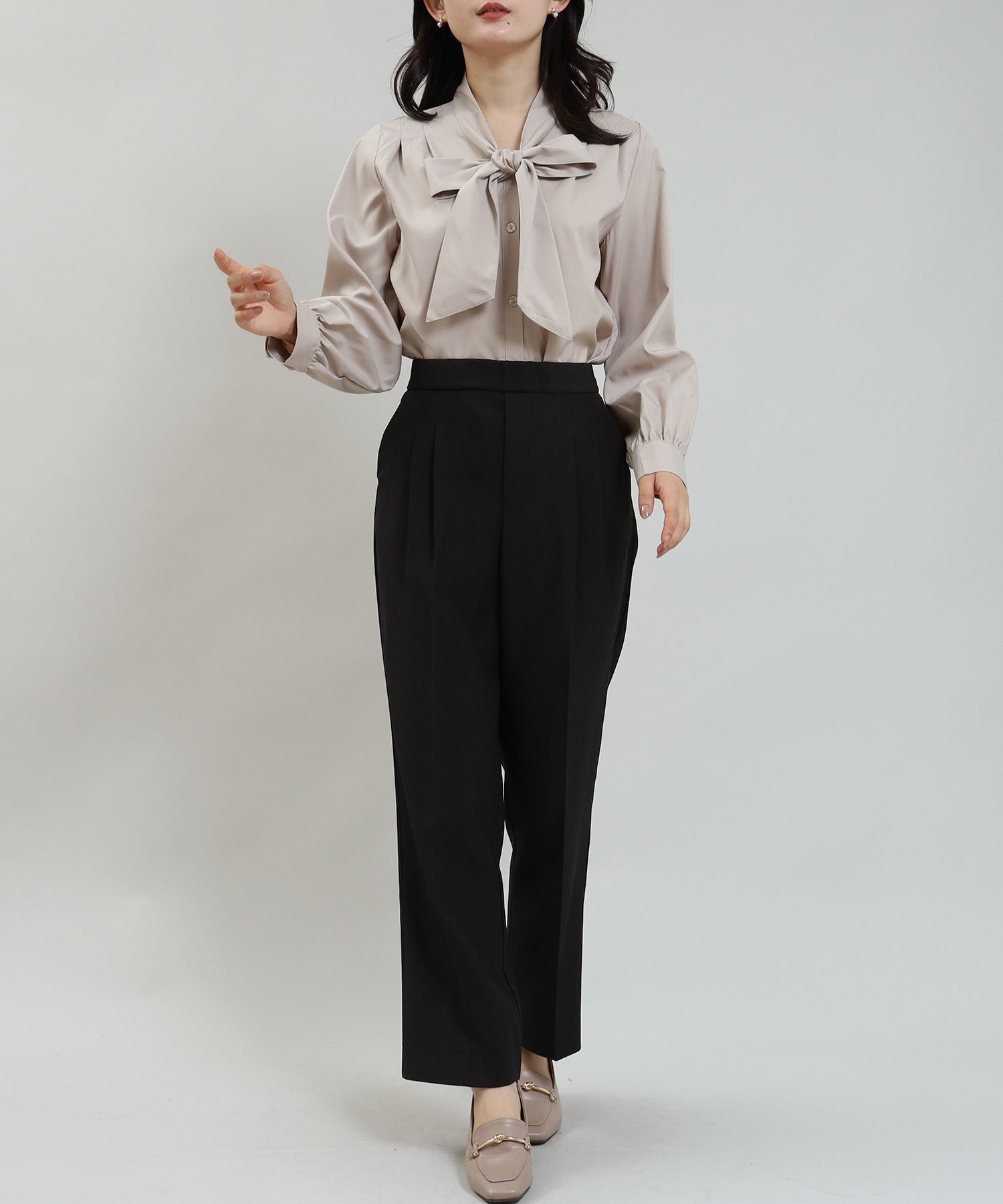 ブラック model:159cm 着用サイズ:S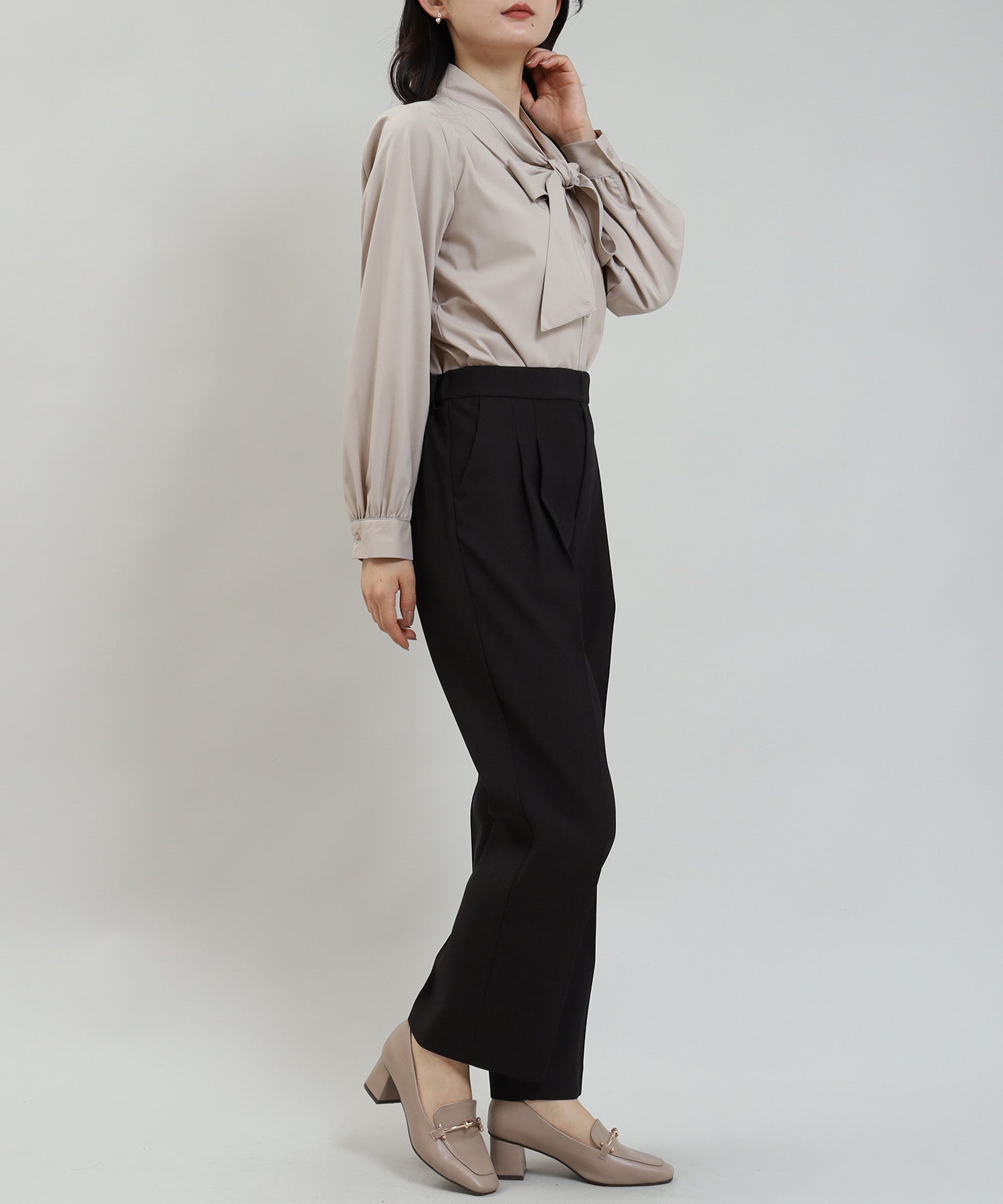 ブラック model:159cm 着用サイズ:S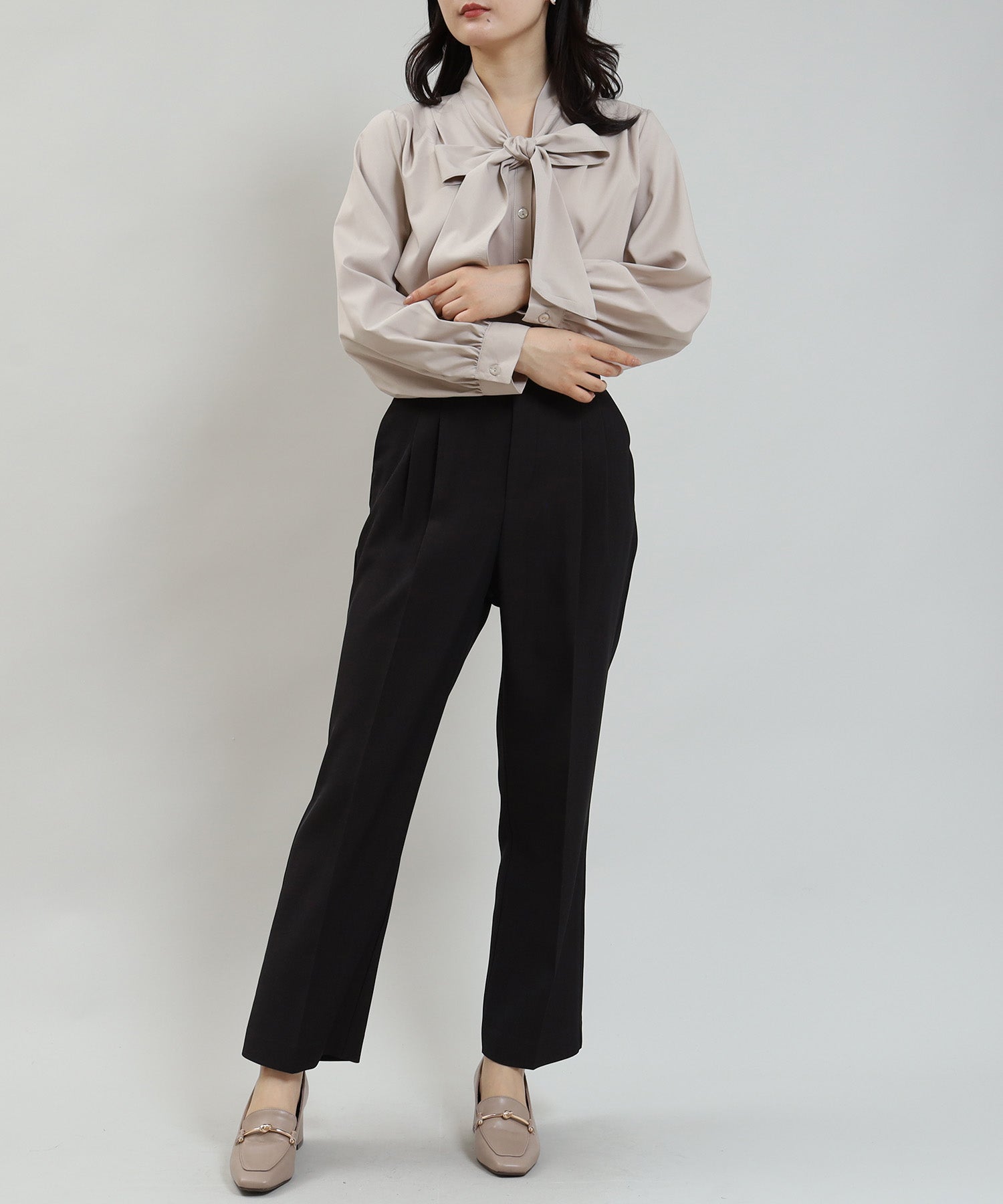 ブラック model:159cm 着用サイズ:S
ディティール(前)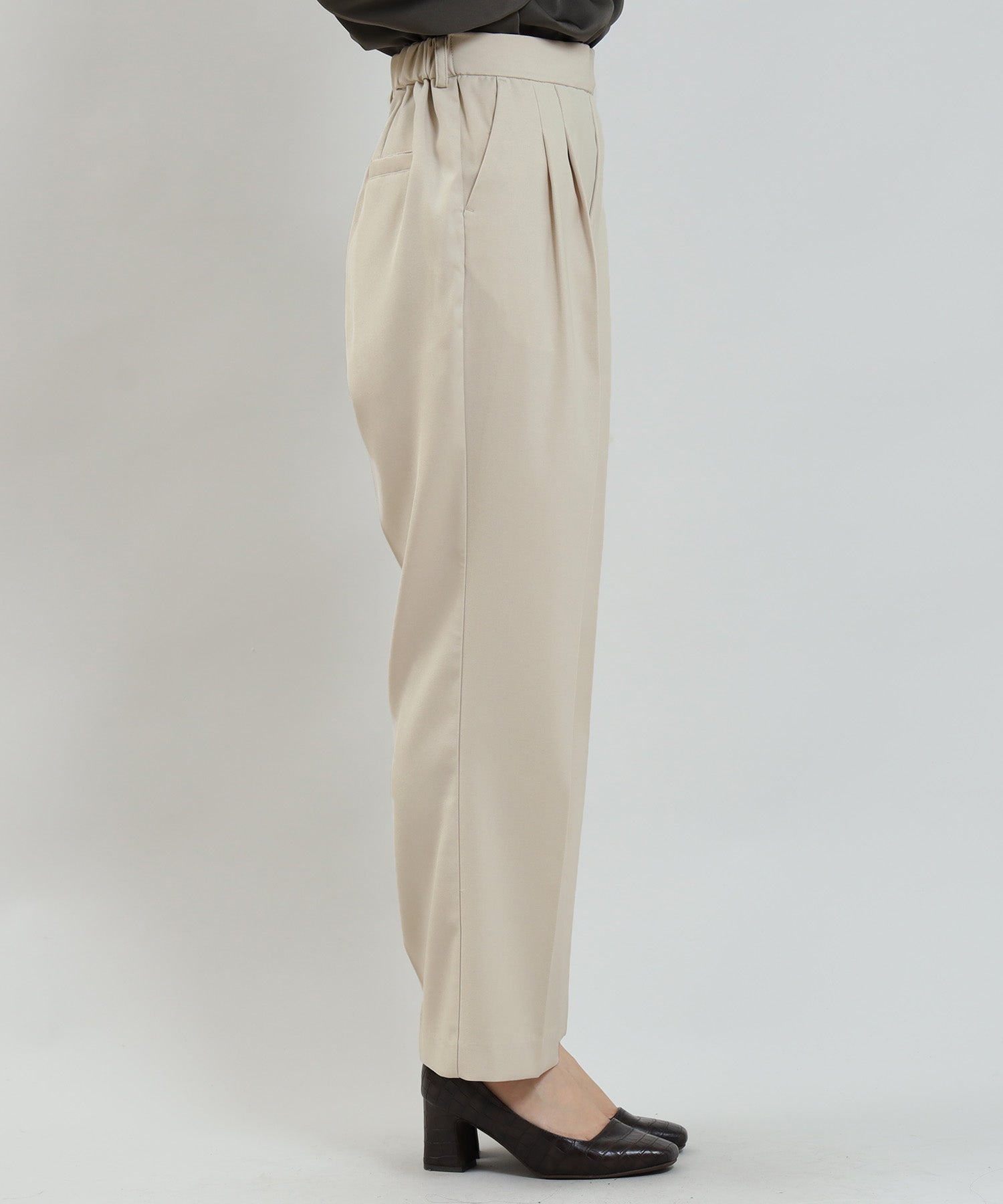 ディティール(横)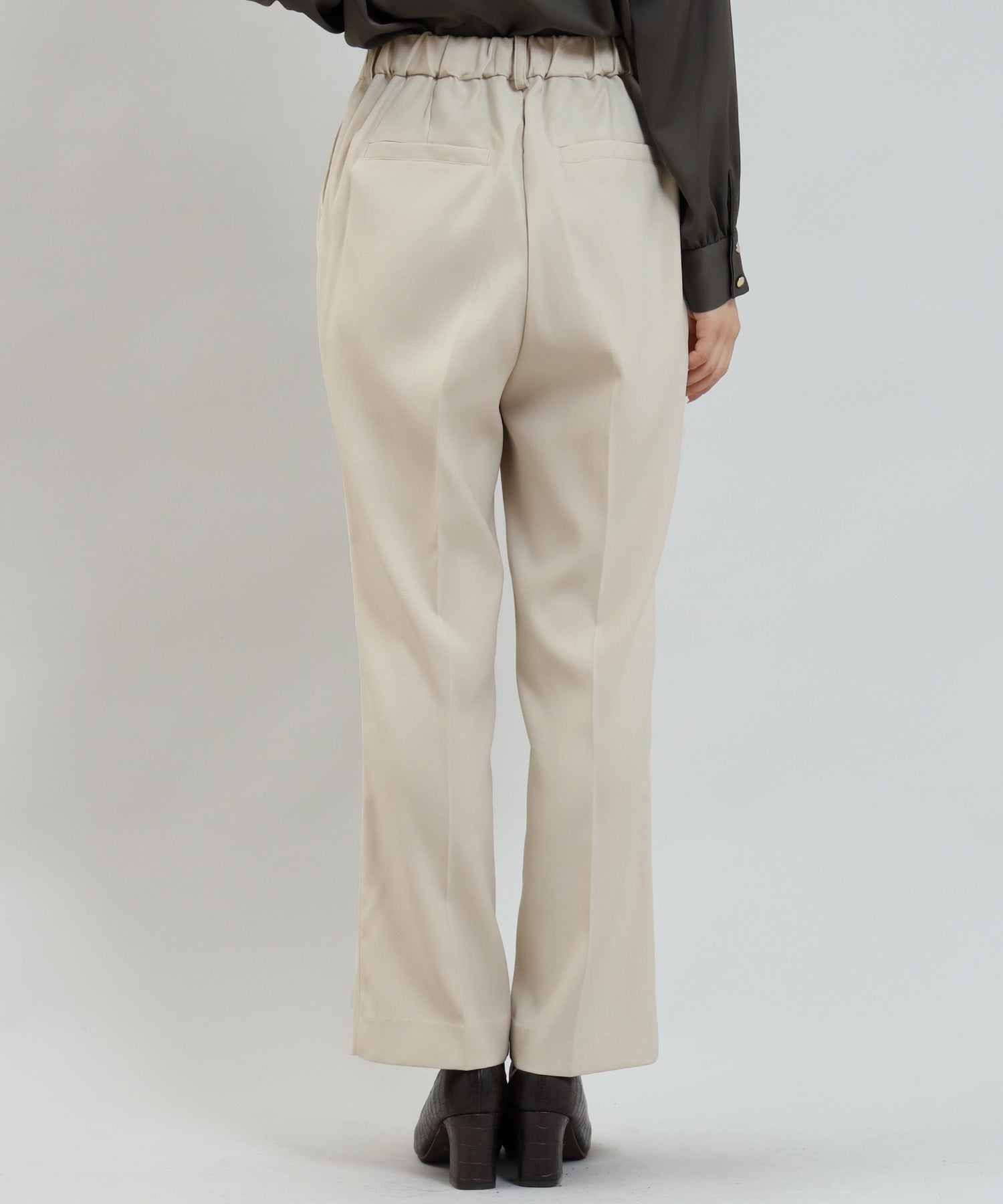 ディティール(後)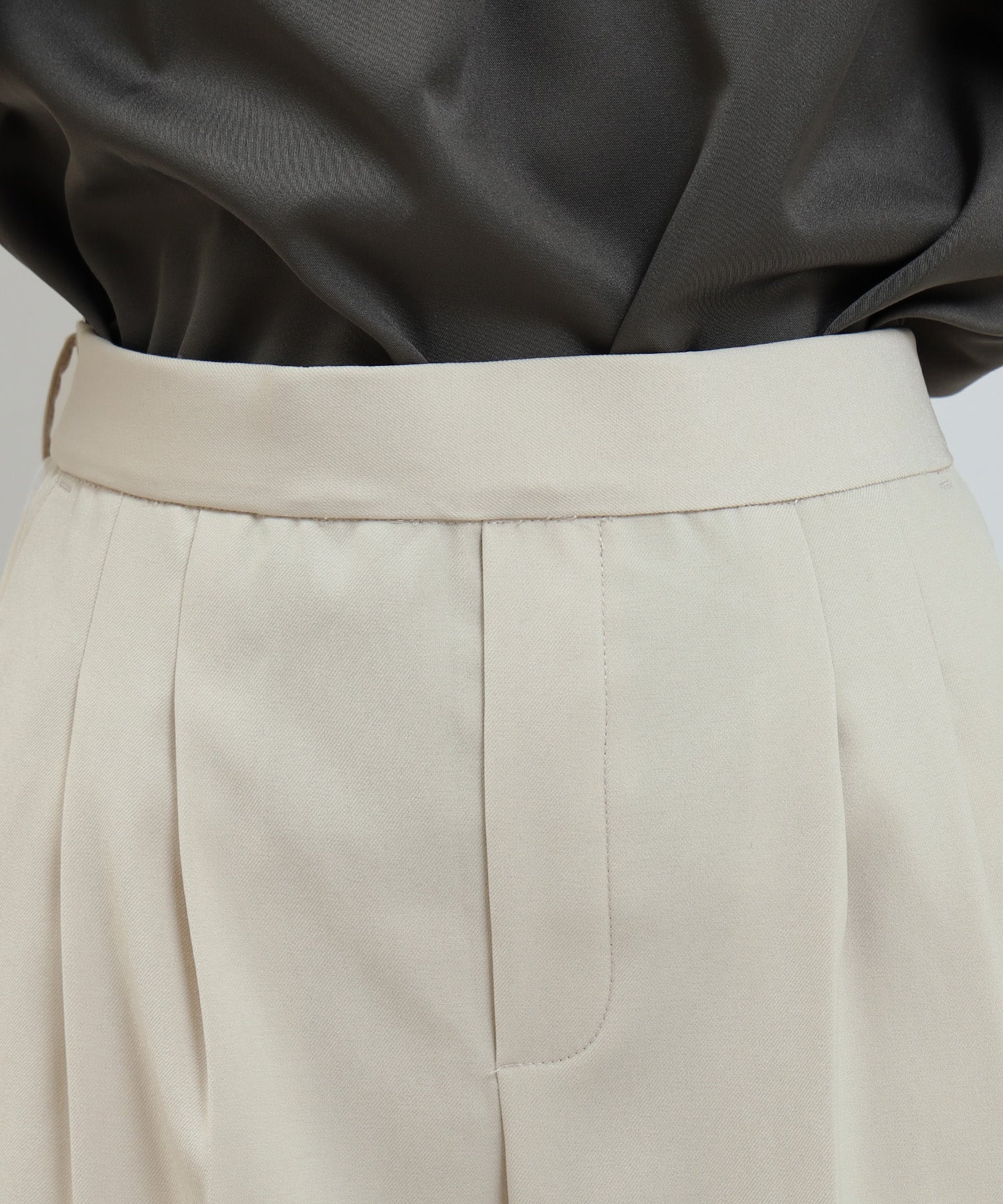 ウエスト(前)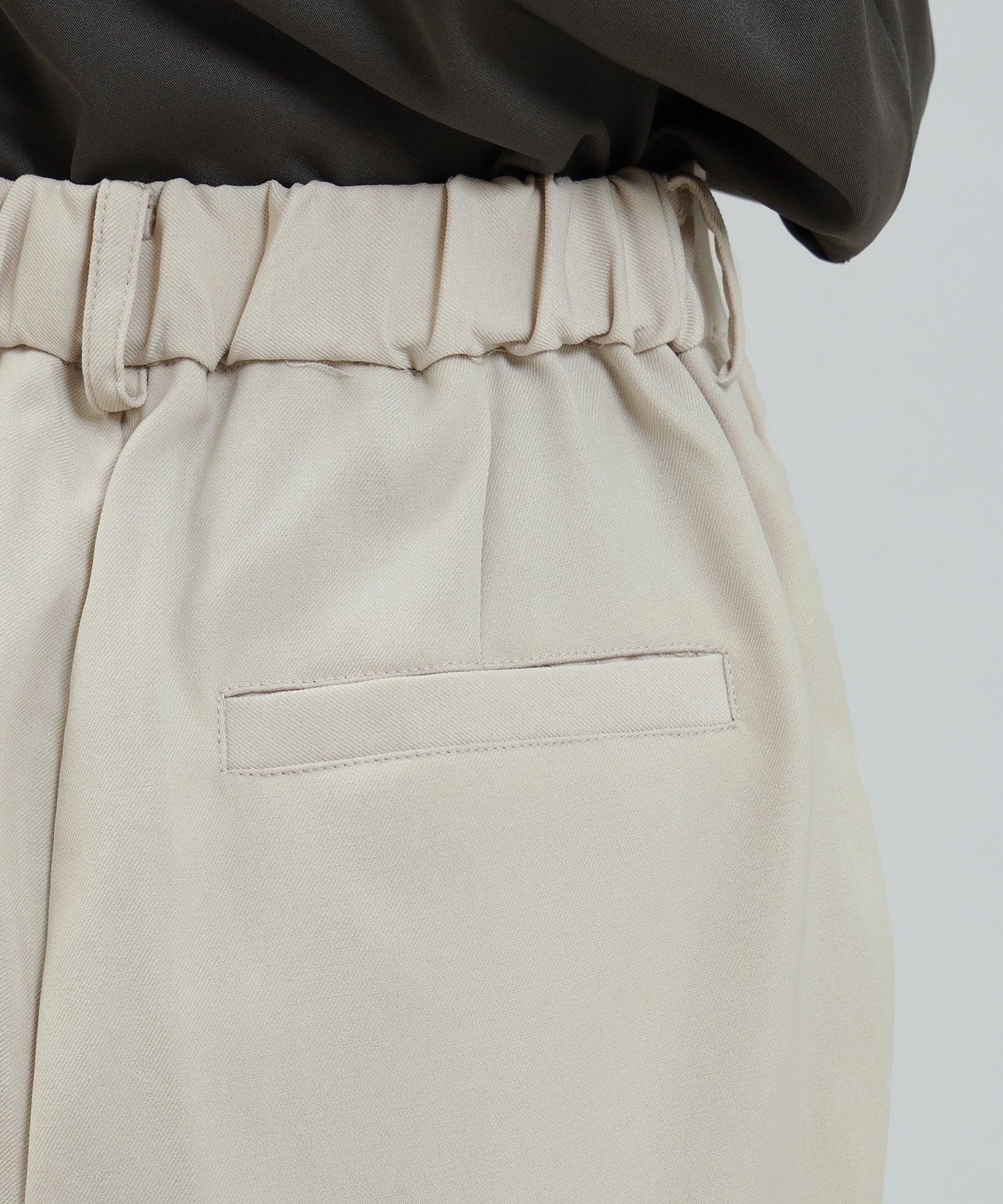 ウエスト(後)・飾りポケット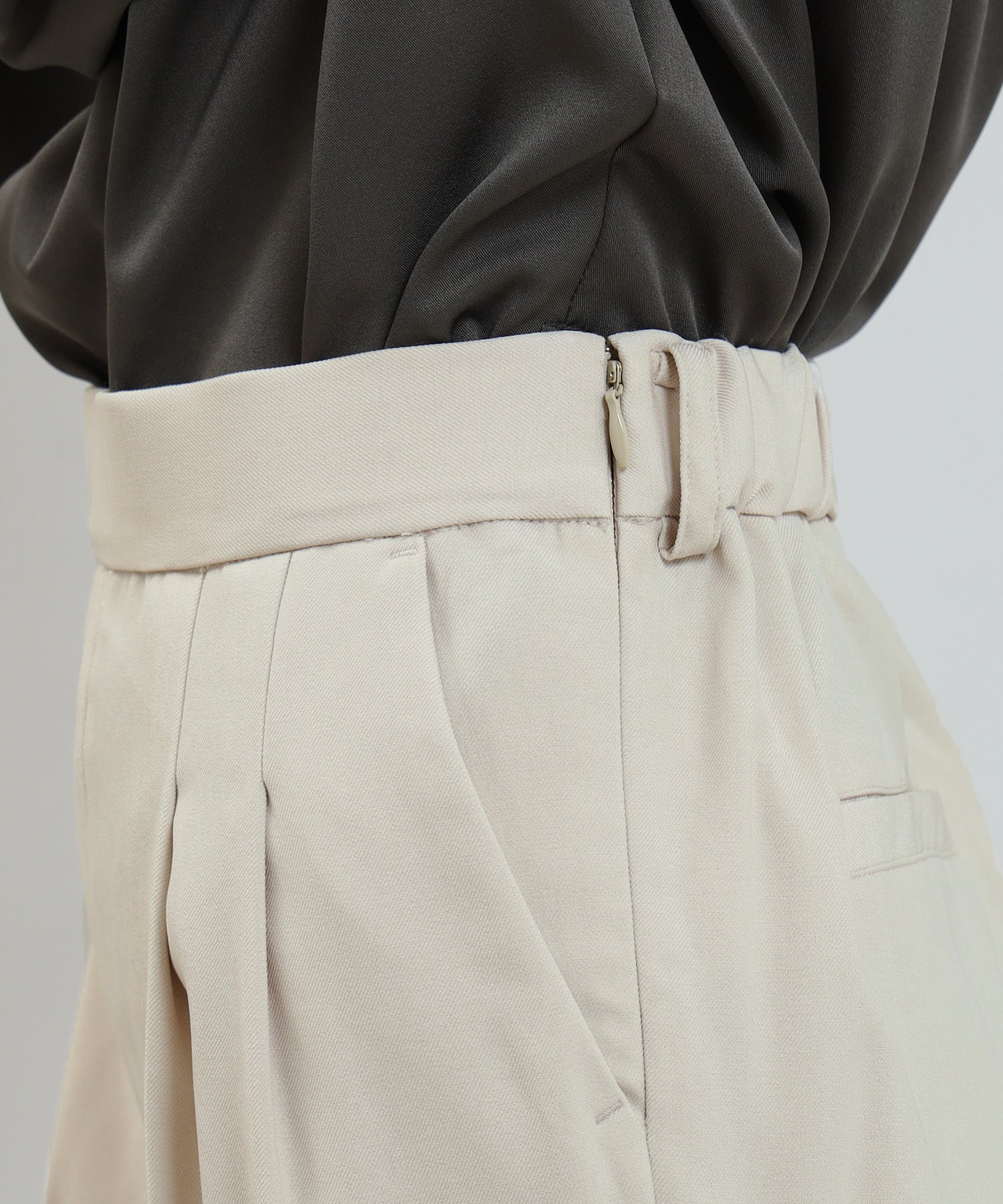 ウエスト(横)
ポケット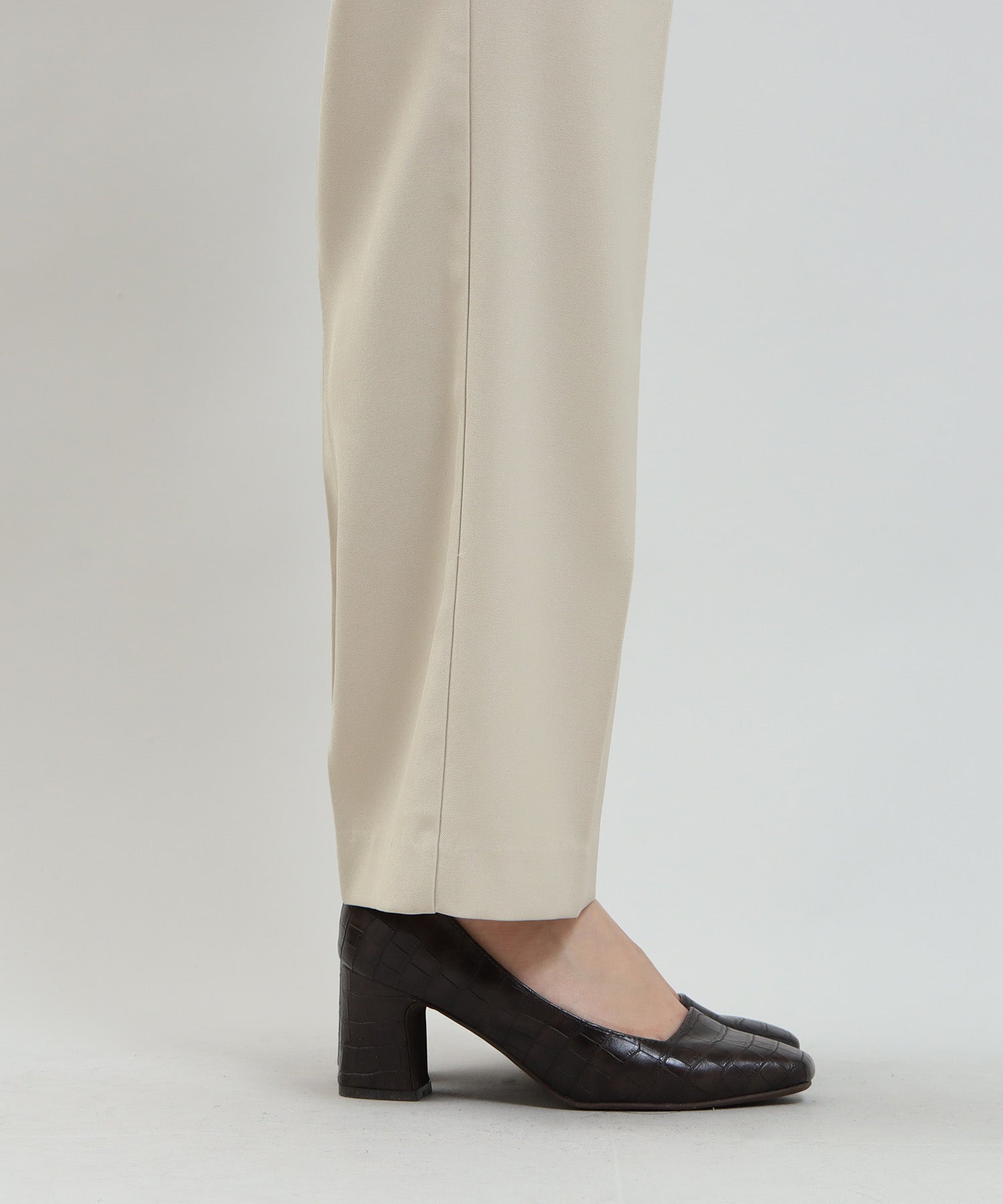 裾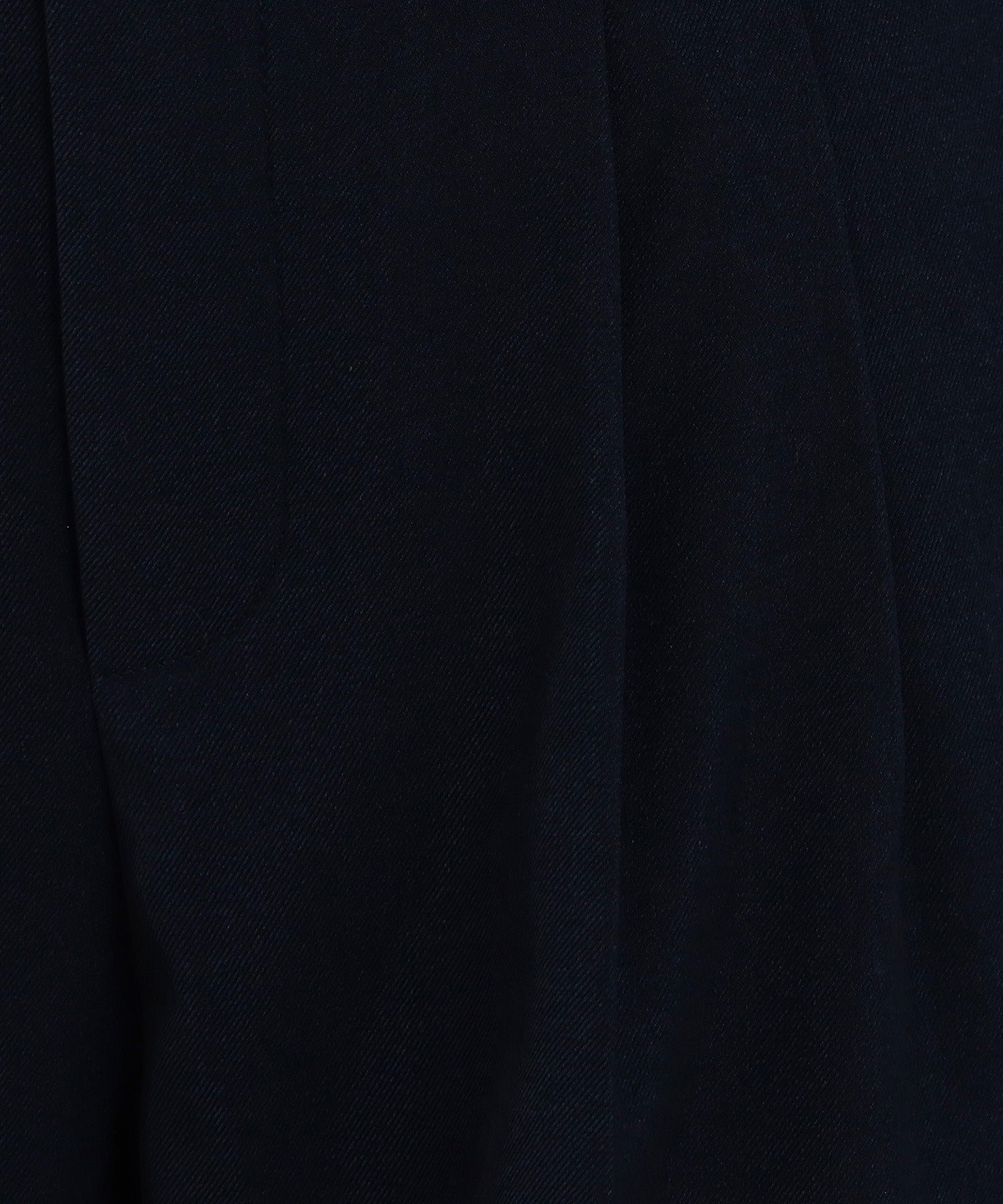 ディティール(ネイビー)
ディティール(ブラック)
tapered pants
SKU: 2-066-4135-7230025
Sale price

¥6,490
Regular price
(/)
Only 1 unit left
Only 1 unit left
Only 1 unit left
Only 1 unit left
Only 1 unit left
Only 1 unit left
Only 1 unit left
Only 1 unit left
Only 1 unit left
アイテム説明

[Useful for daily use ◎Beautiful silhouette pants♪]

The fabric is thick and loose, and the center press and clean tapered silhouette give you a neat look and beautiful legs.

We paid attention to the width of the thighs and calves to create a beautiful silhouette.
The side zipper and back rubber make the front look beautiful and comfortable to wear.

The silhouette is neat, so it goes great with any top, whether it's short or long.
It will be useful regardless of whether it is ON or OFF!

Pair it with pretty items for an office style, or pair it with well-designed tops for a mature and fashionable look, and it's a versatile piece.

サイズ・詳細

表地:ポリエステル95%,ポリウレタン5%

別布:ポリエステル100%


原産国:中国




サイズ
着丈
ウエスト
ヒップ
股上
股下
S
93
64
80
32
63
M
93
66
82
32
63
L
93
68
84
32
63

※上記の表は各サイズごとの寸法表です。

※商品についてるサイズ表記のあるものは、着用の目安のサイズとなります。

※同商品でも、生産の過程で1cmほどの個体差が生じる場合があります。

※商品のお色は外の光や照明の関係で実物と多少の違いが生じることがございますのでご了承ください。





【お取り扱いのご注意】

この製品は、素材の特性上、水分や、汗、摩擦などにより、 色落ちすることがあります。ご着用の場合は、充分ご注意ください。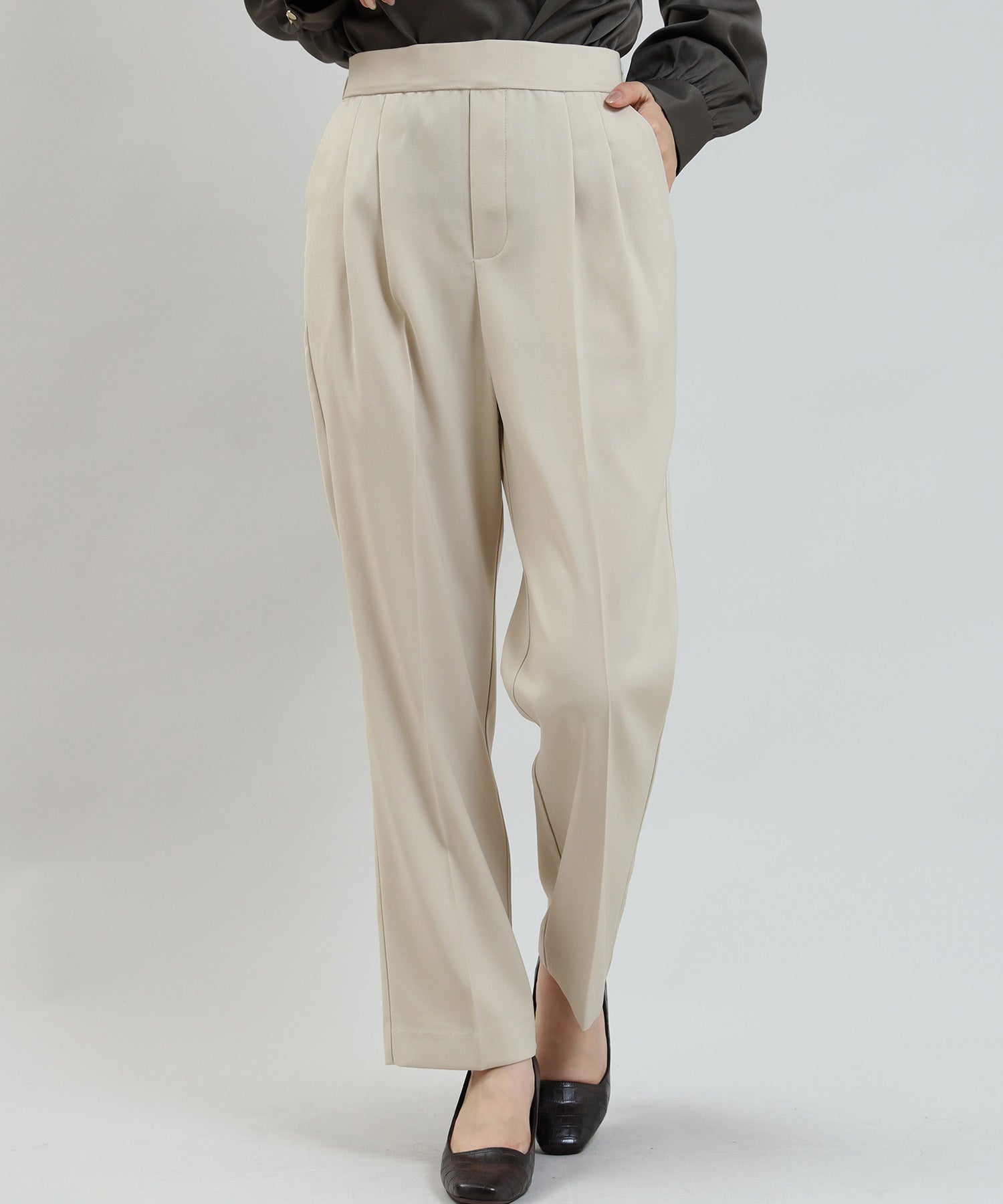 tapered pants
Sale price

¥6,490
Regular price
Choose options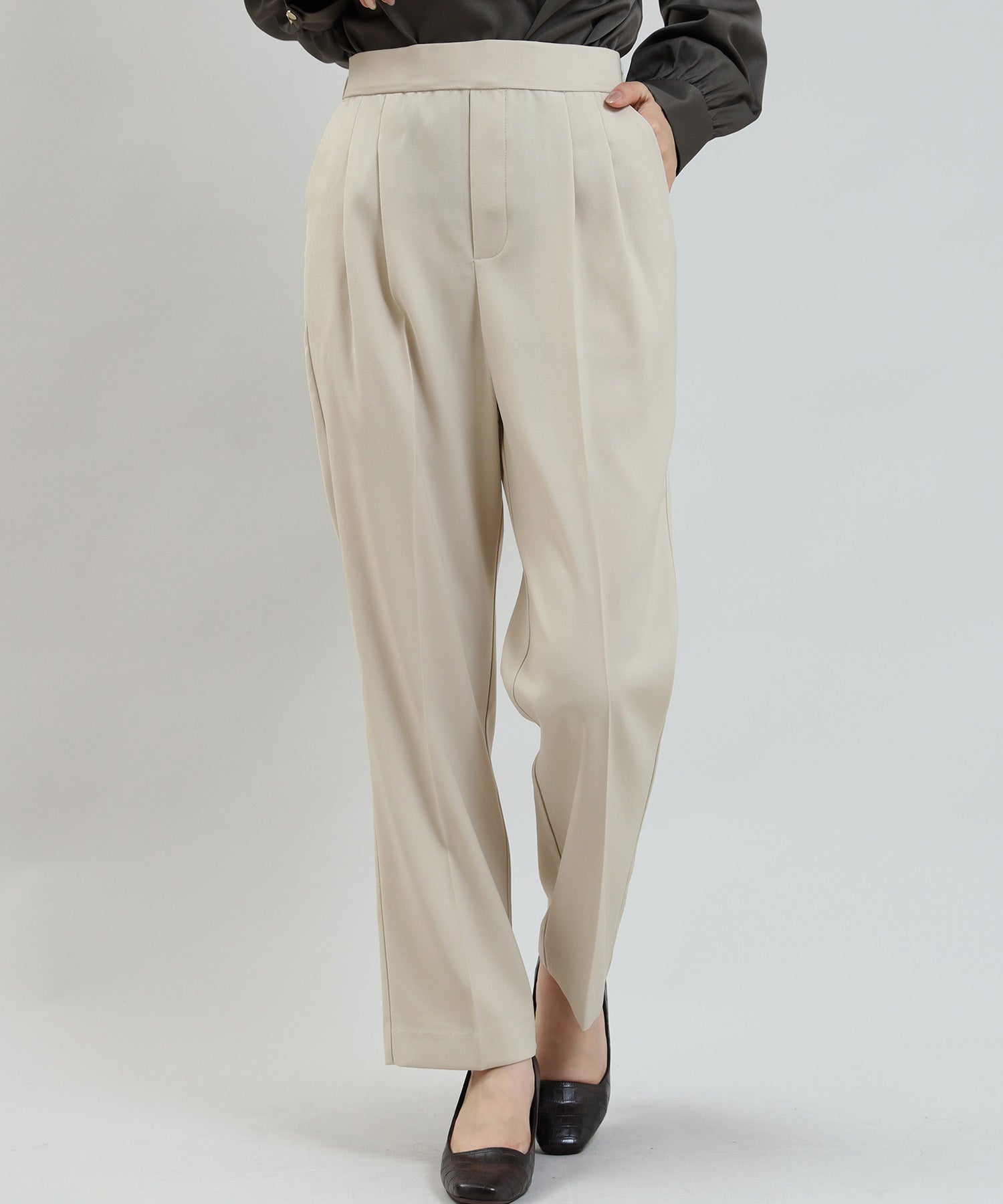 ベージュ
ネイビー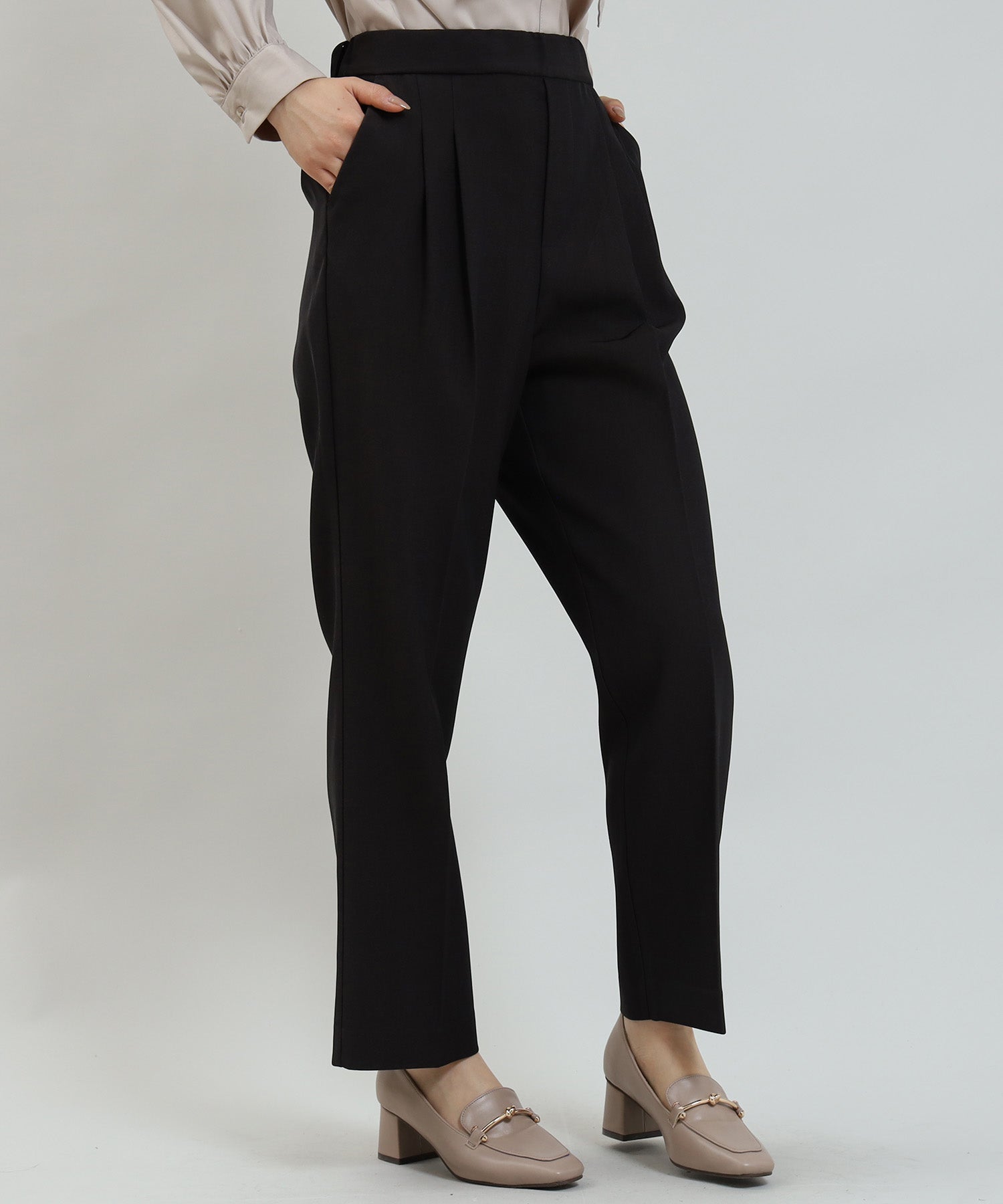 ブラック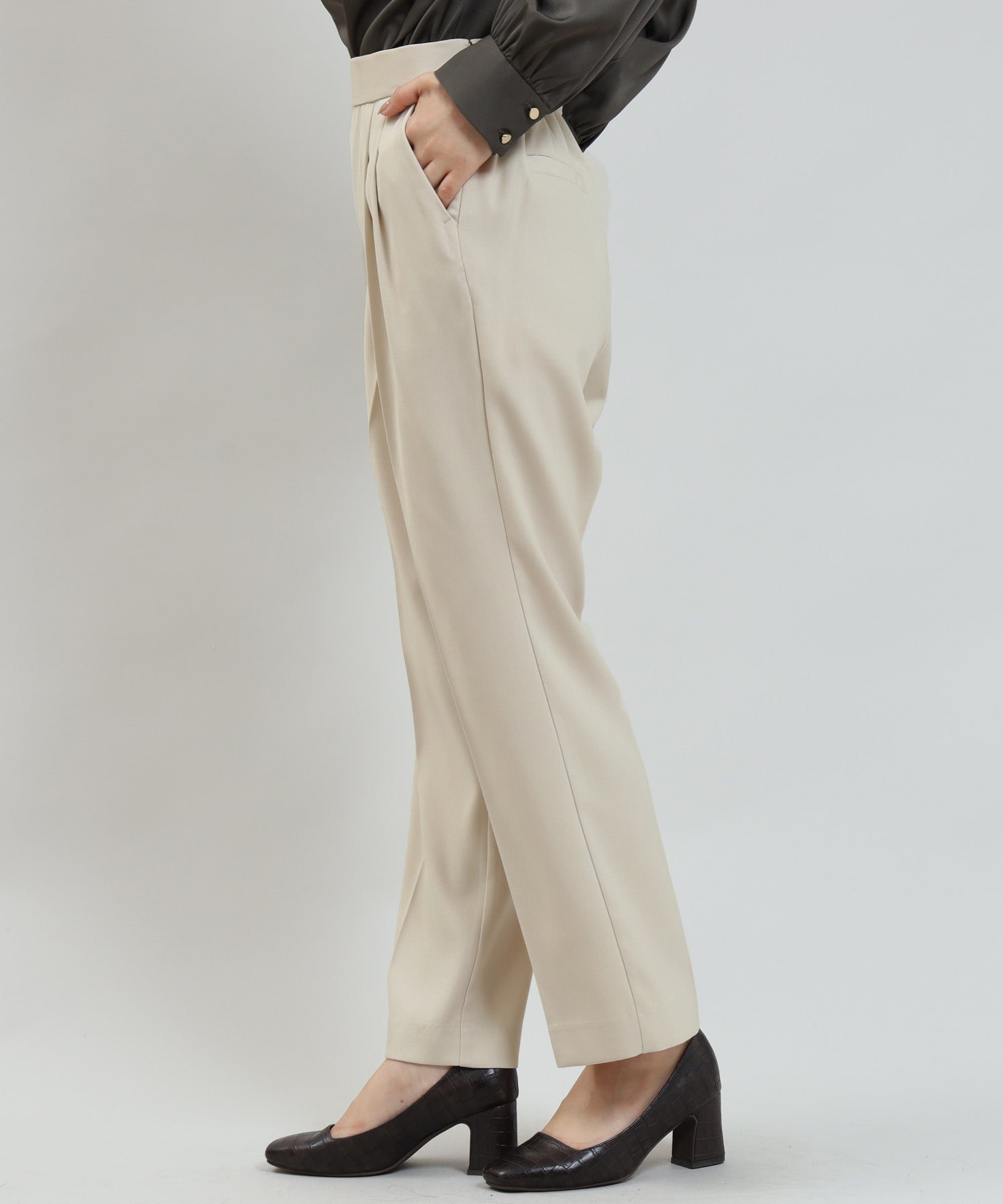 ベージュ model:159cm 着用サイズ:S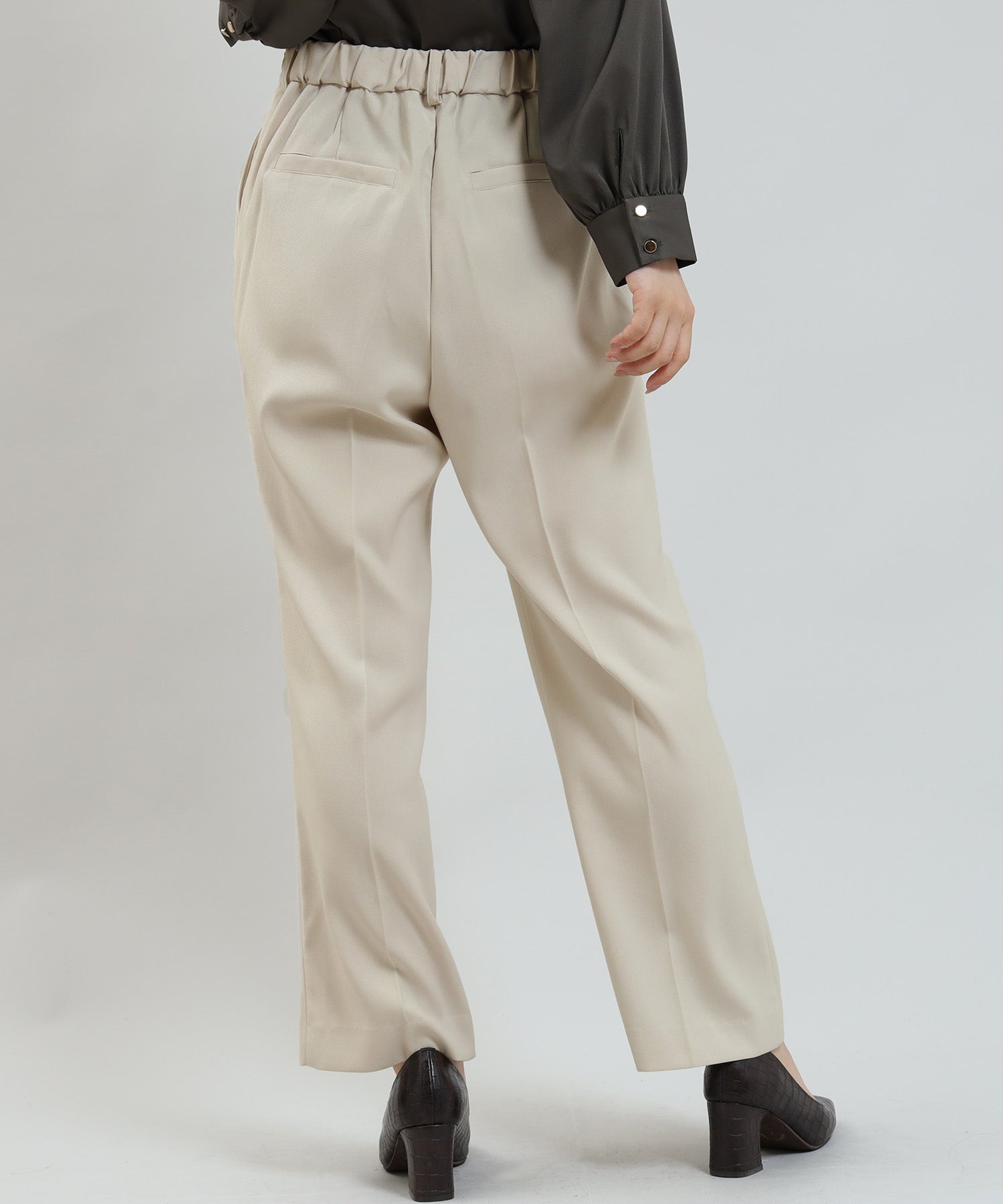 ベージュ model:159cm 着用サイズ:S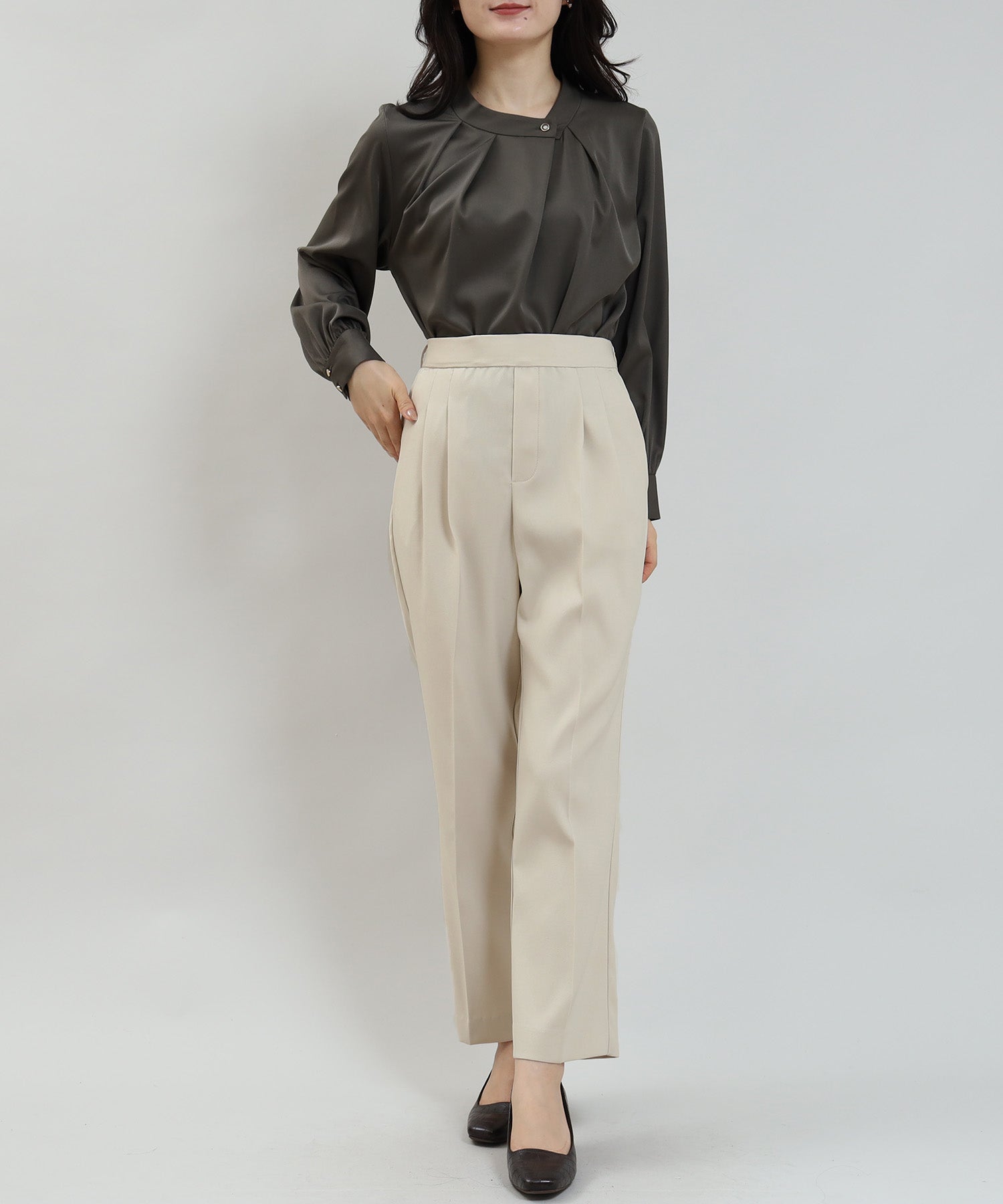 ベージュ model:159cm 着用サイズ:S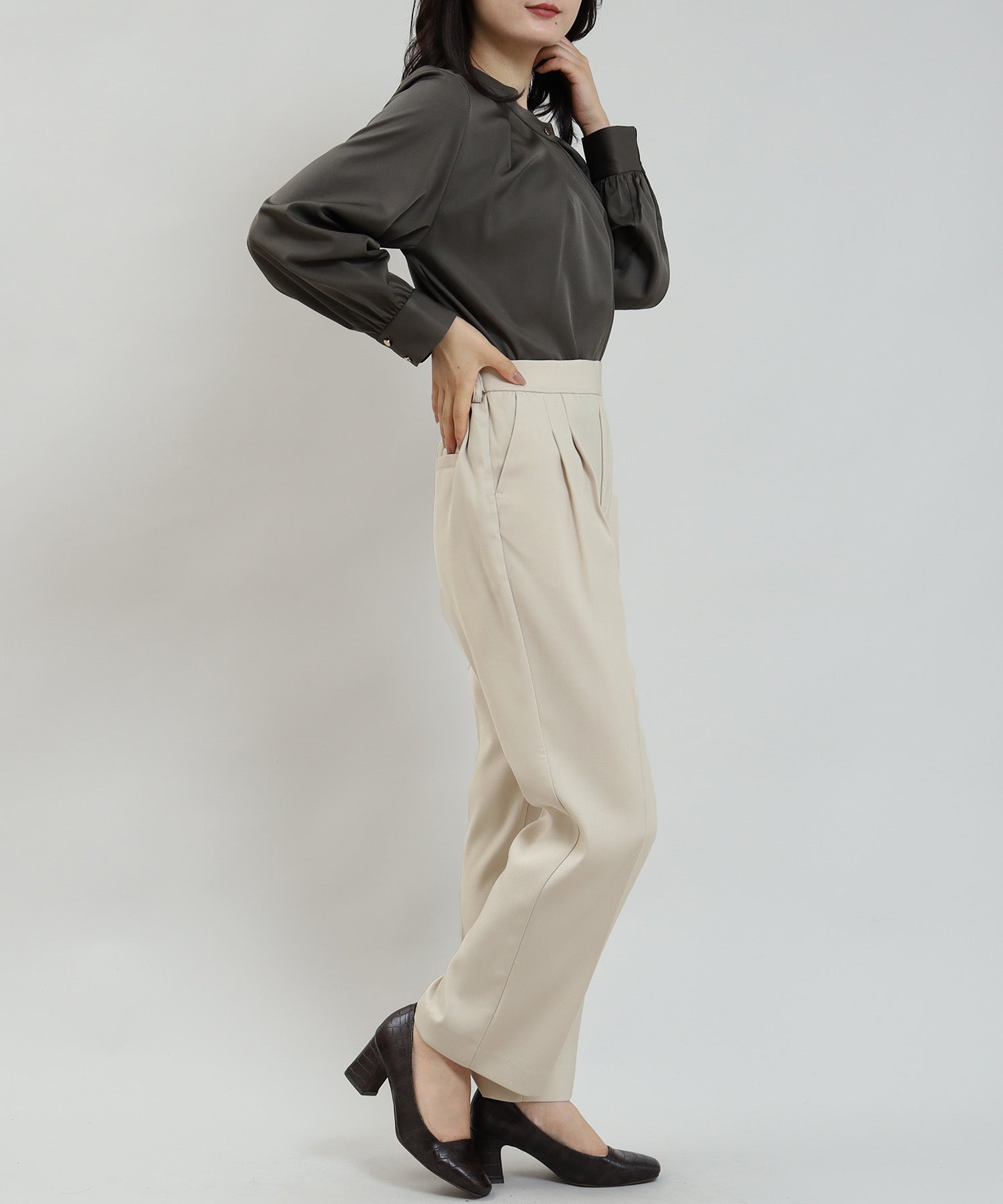 ベージュ model:159cm 着用サイズ:S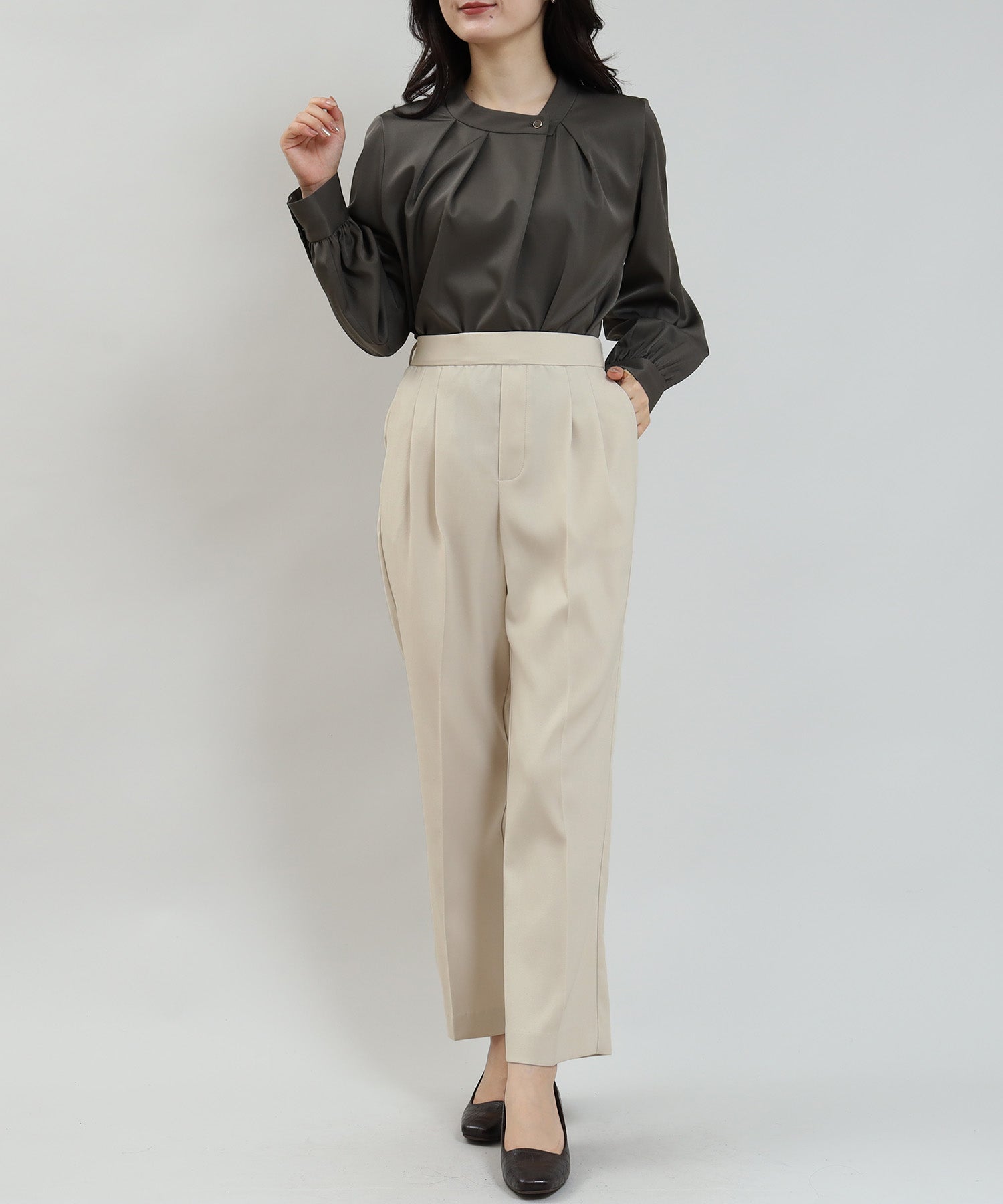 ベージュ model:159cm 着用サイズ:S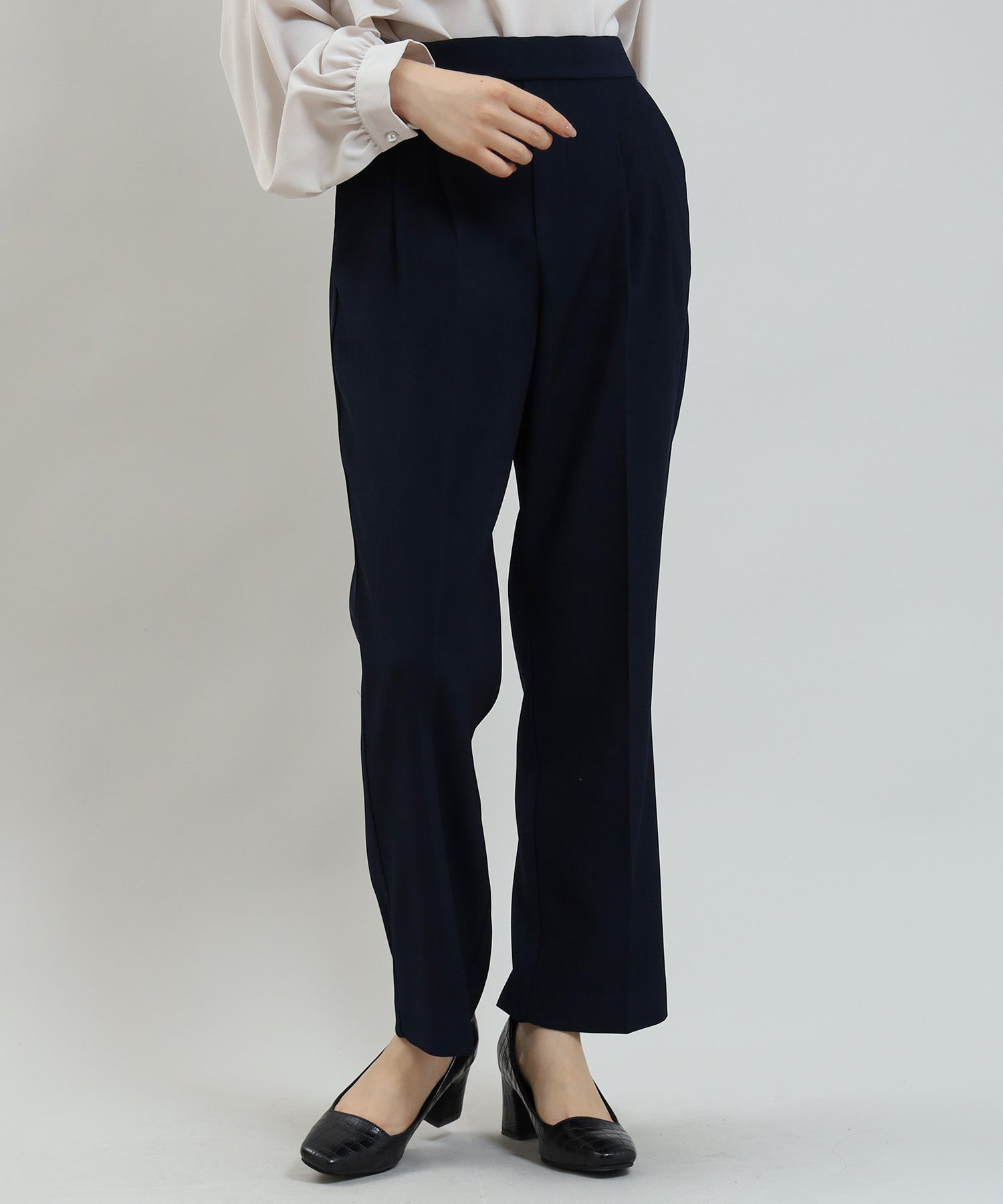 ネイビー model:159cm 着用サイズ:S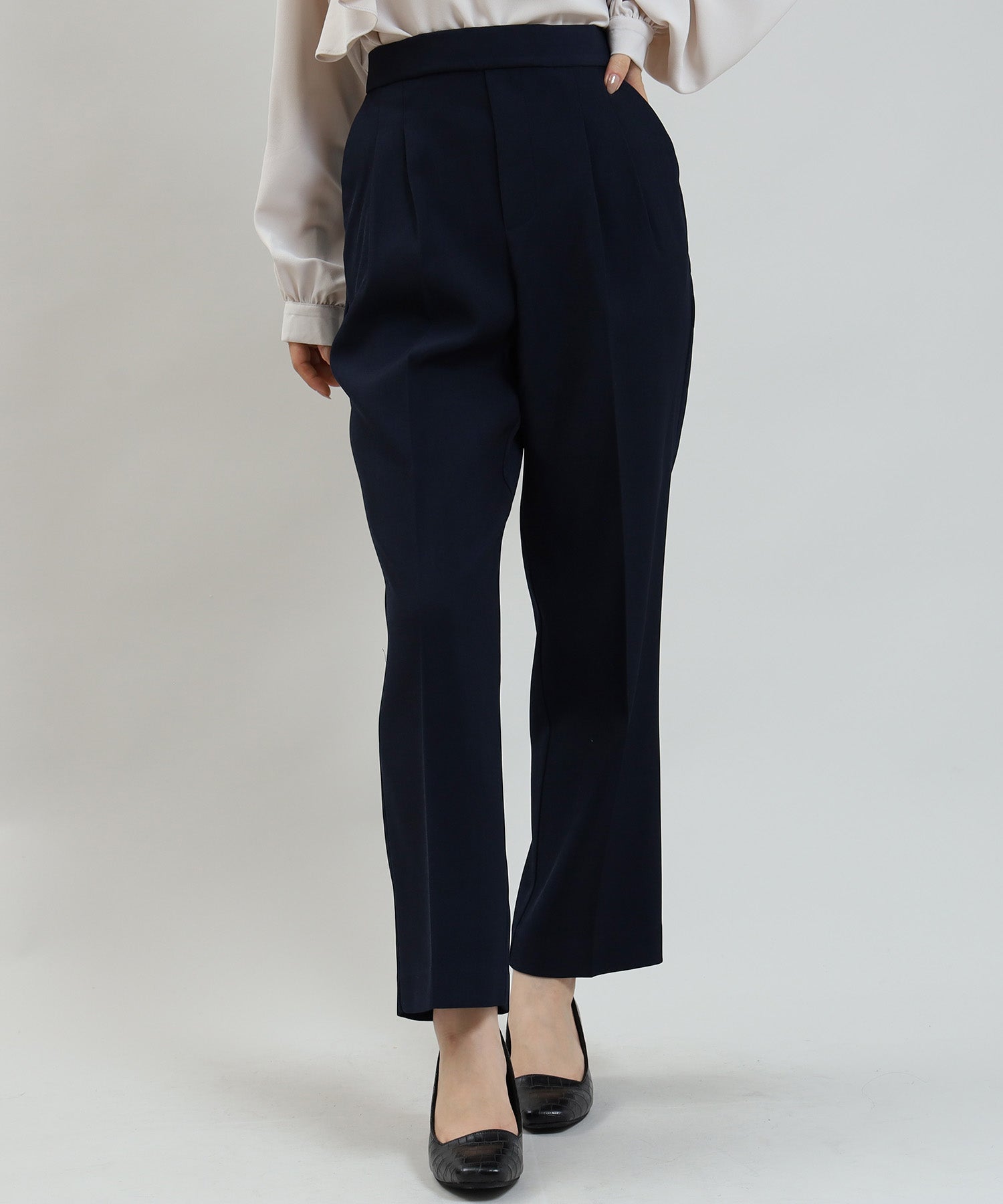 ネイビー model:159cm 着用サイズ:S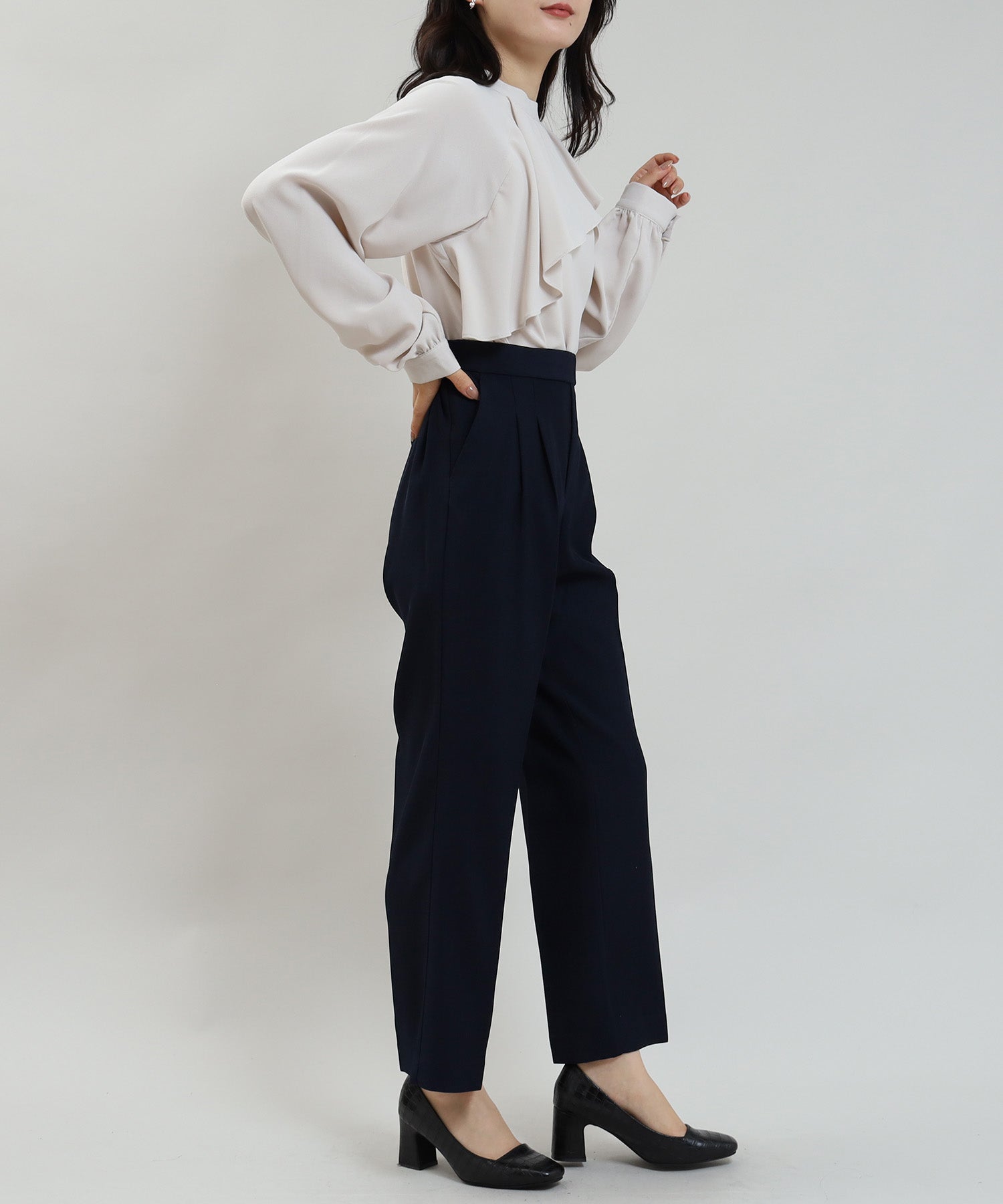 ネイビー model:159cm 着用サイズ:S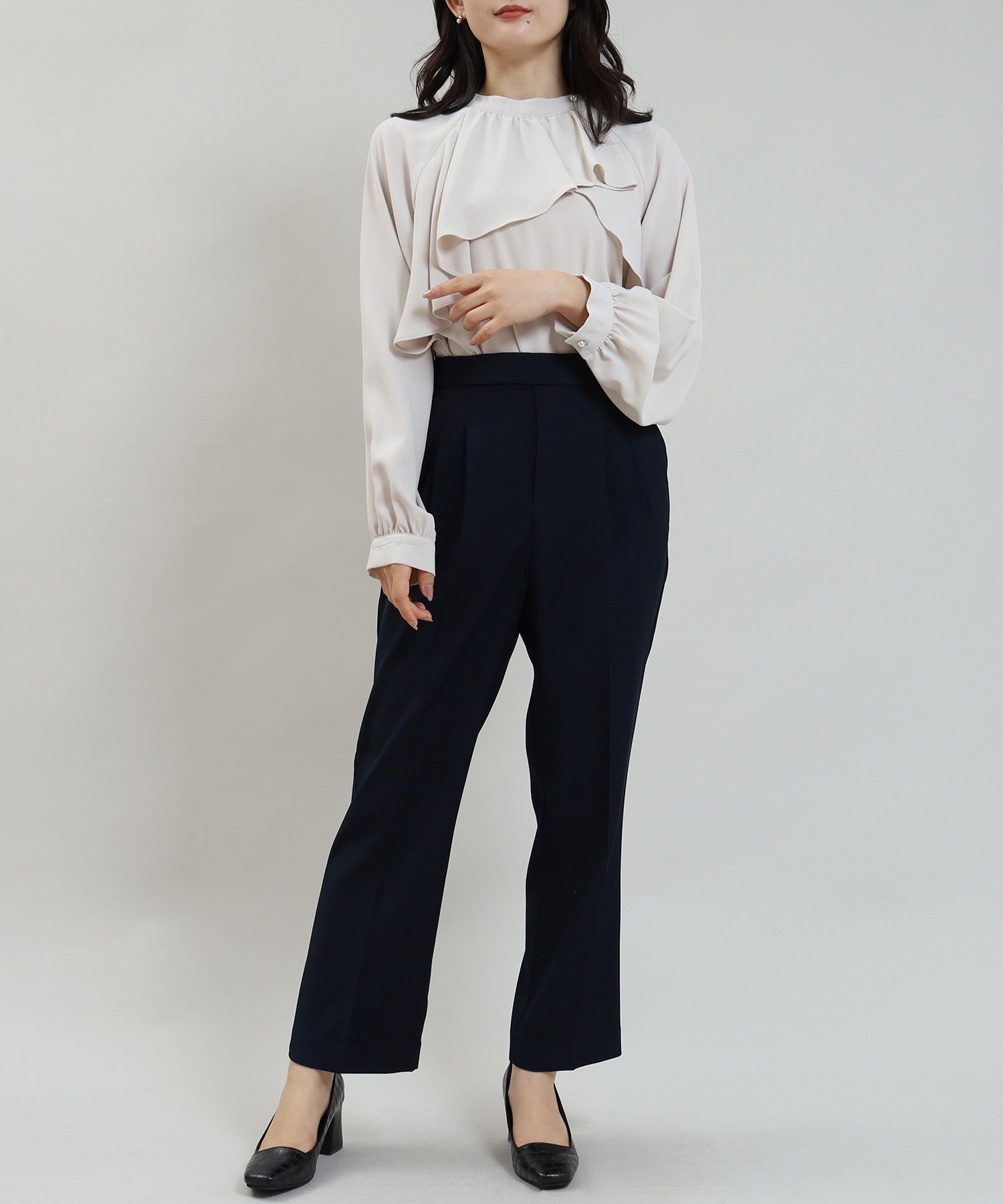 ネイビー model:159cm 着用サイズ:S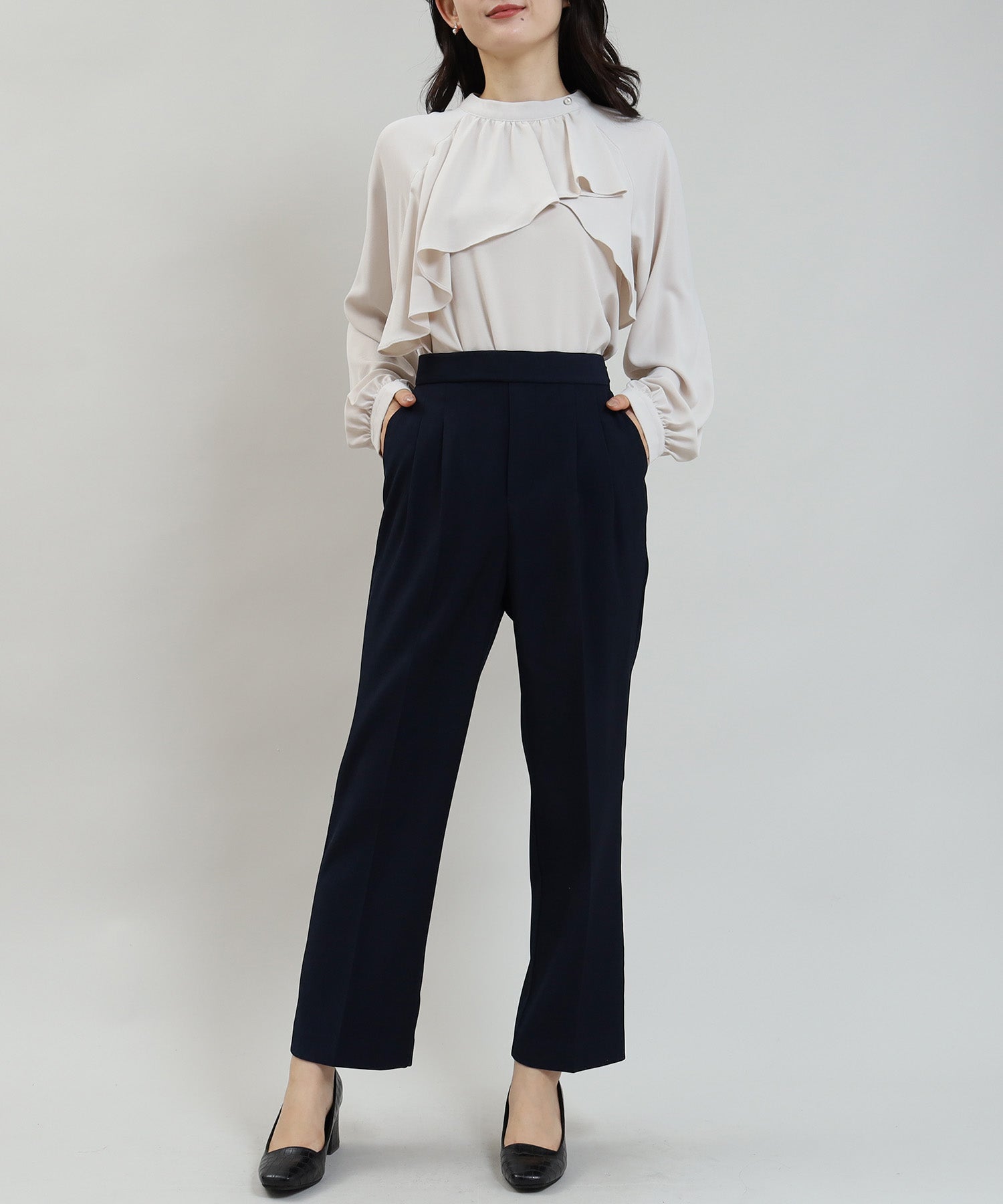 ネイビー model:159cm 着用サイズ:S
ブラック model:159cm 着用サイズ:S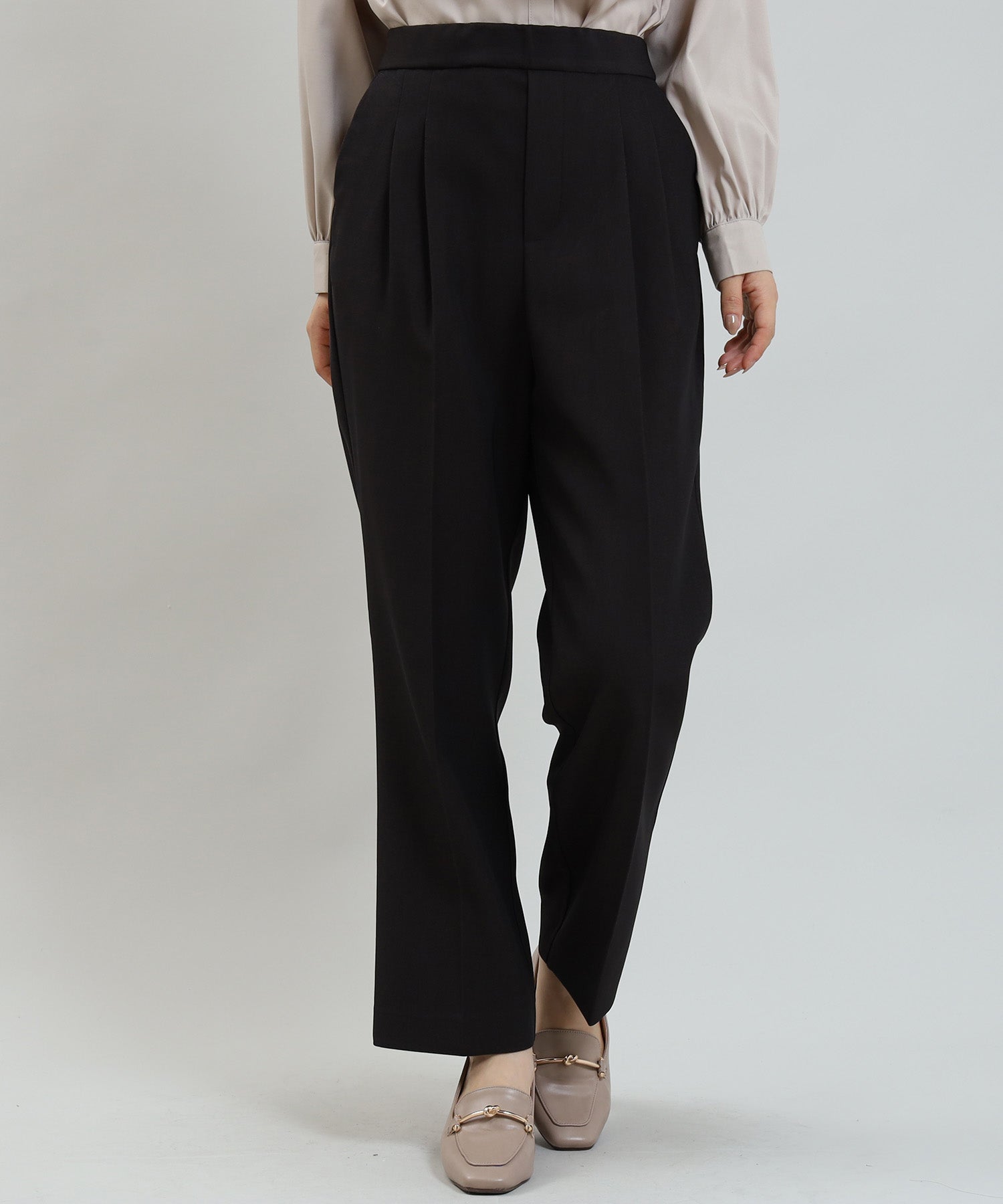 ブラック model:159cm 着用サイズ:S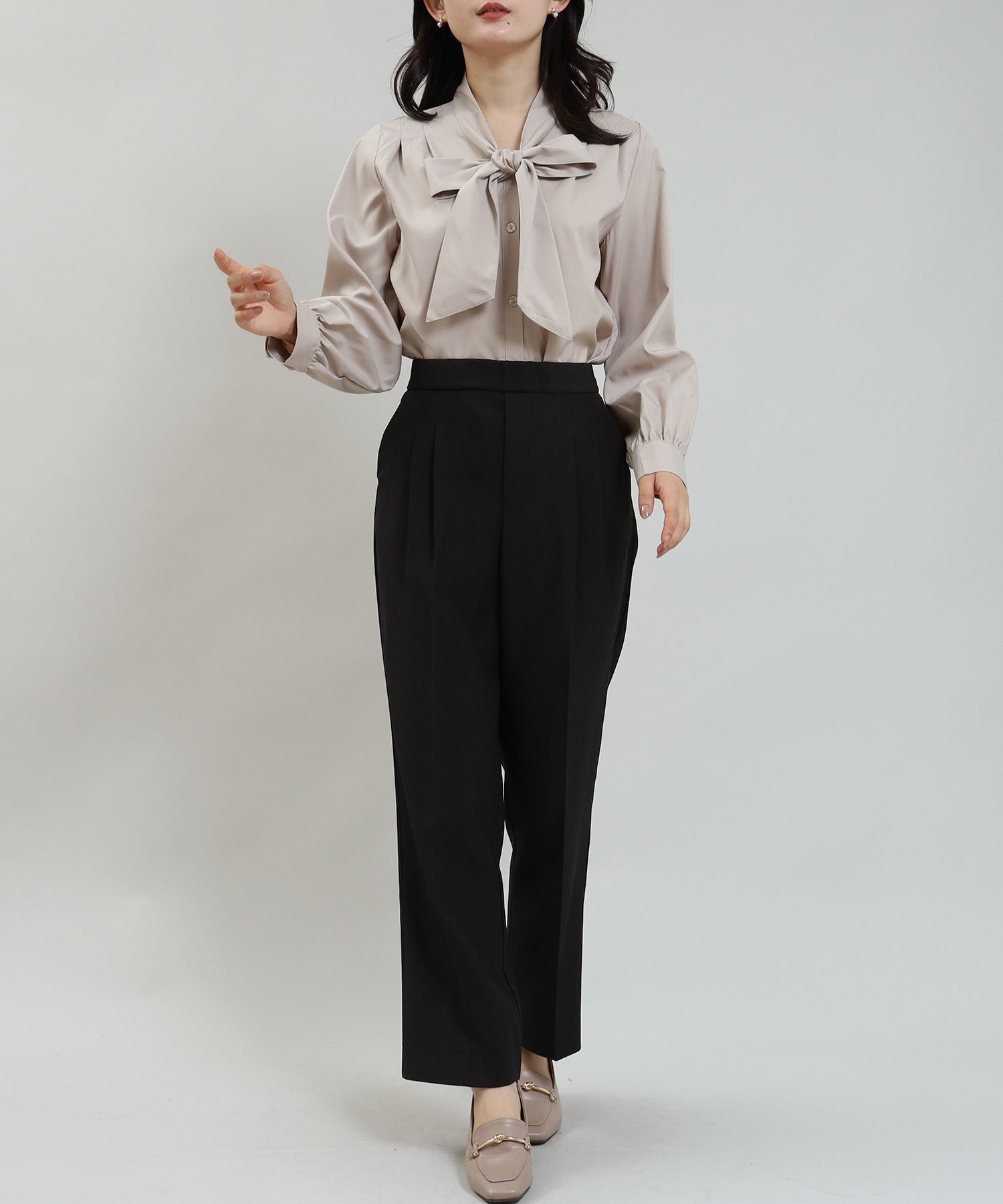 ブラック model:159cm 着用サイズ:S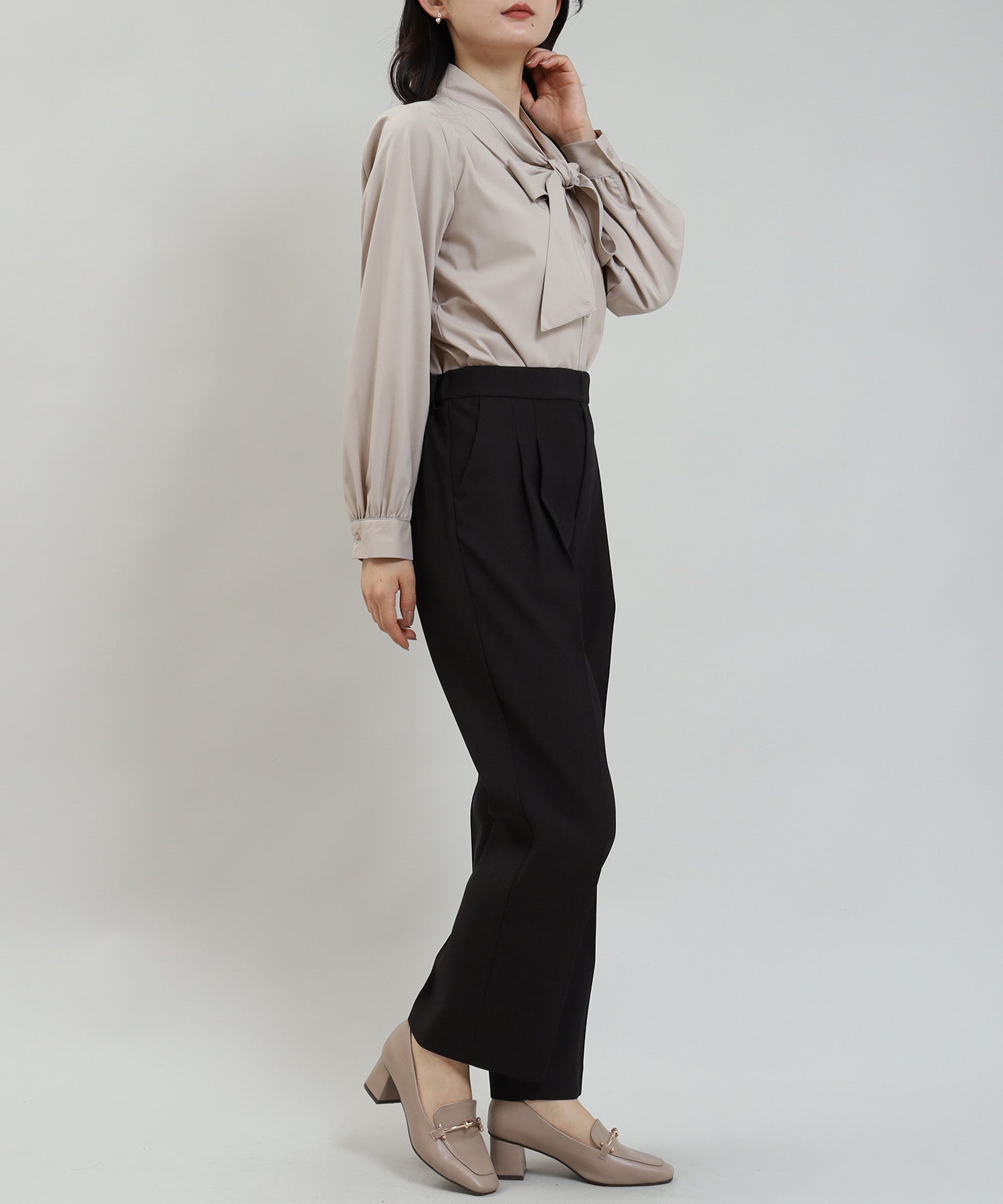 ブラック model:159cm 着用サイズ:S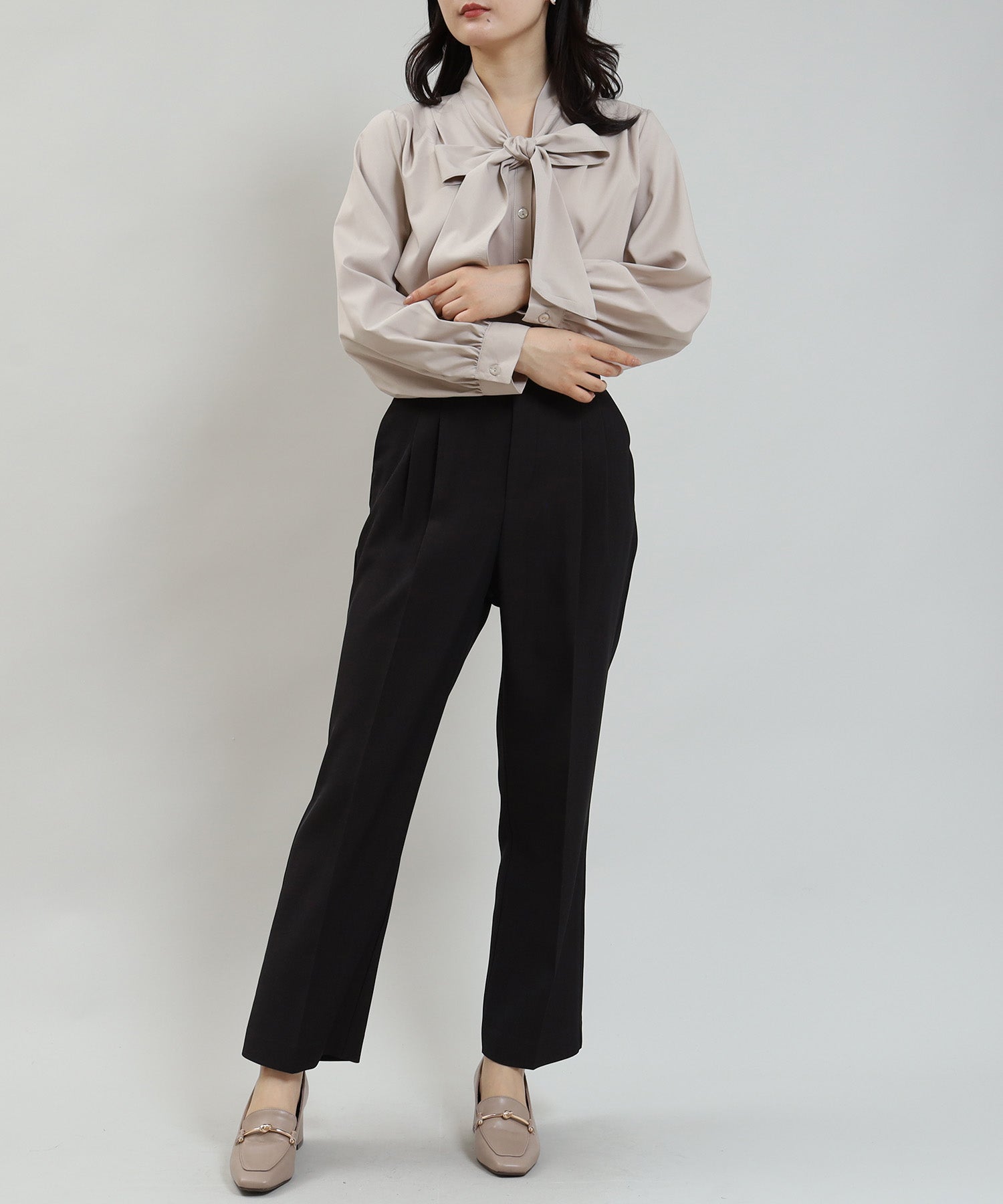 ブラック model:159cm 着用サイズ:S
ディティール(前)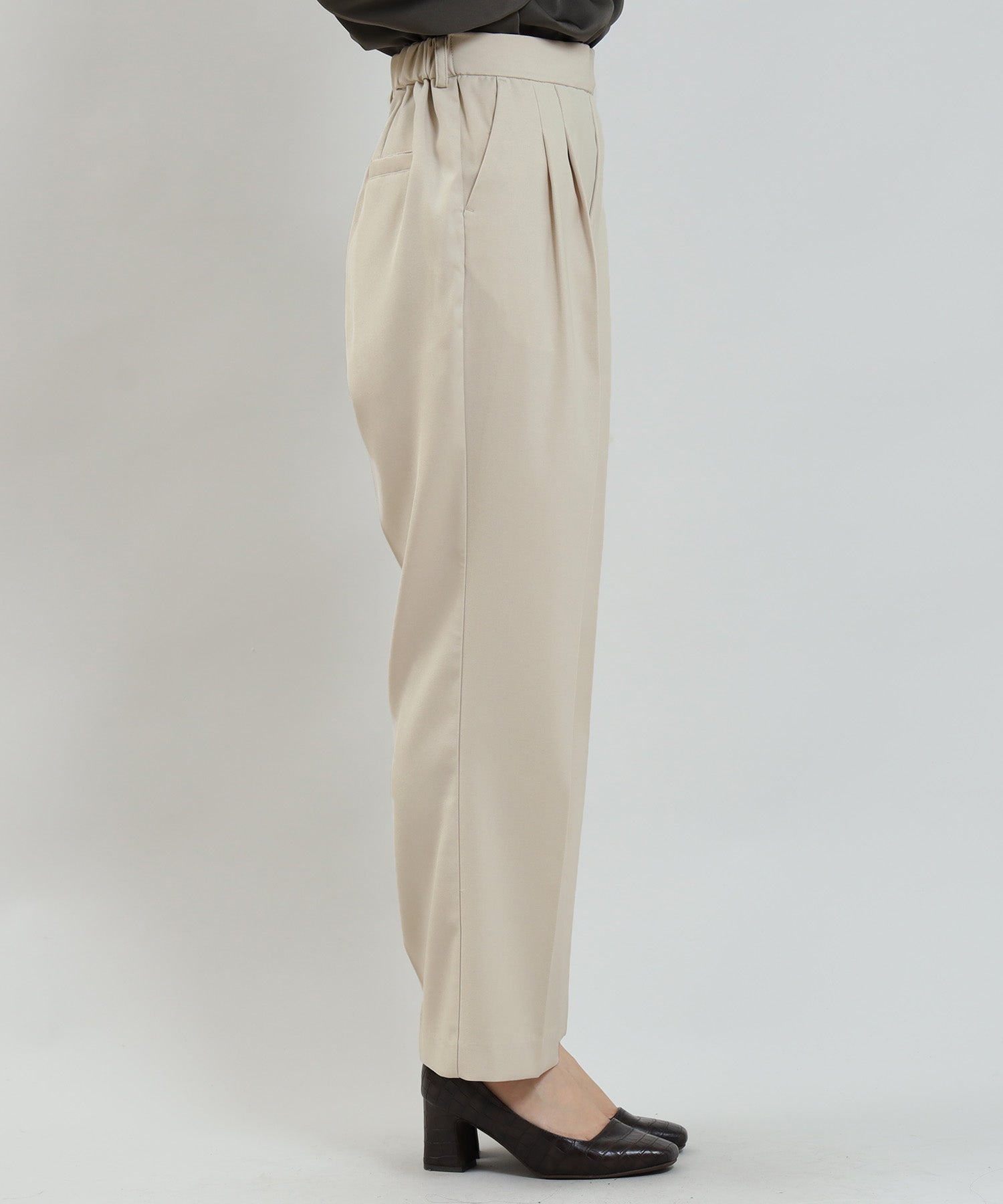 ディティール(横)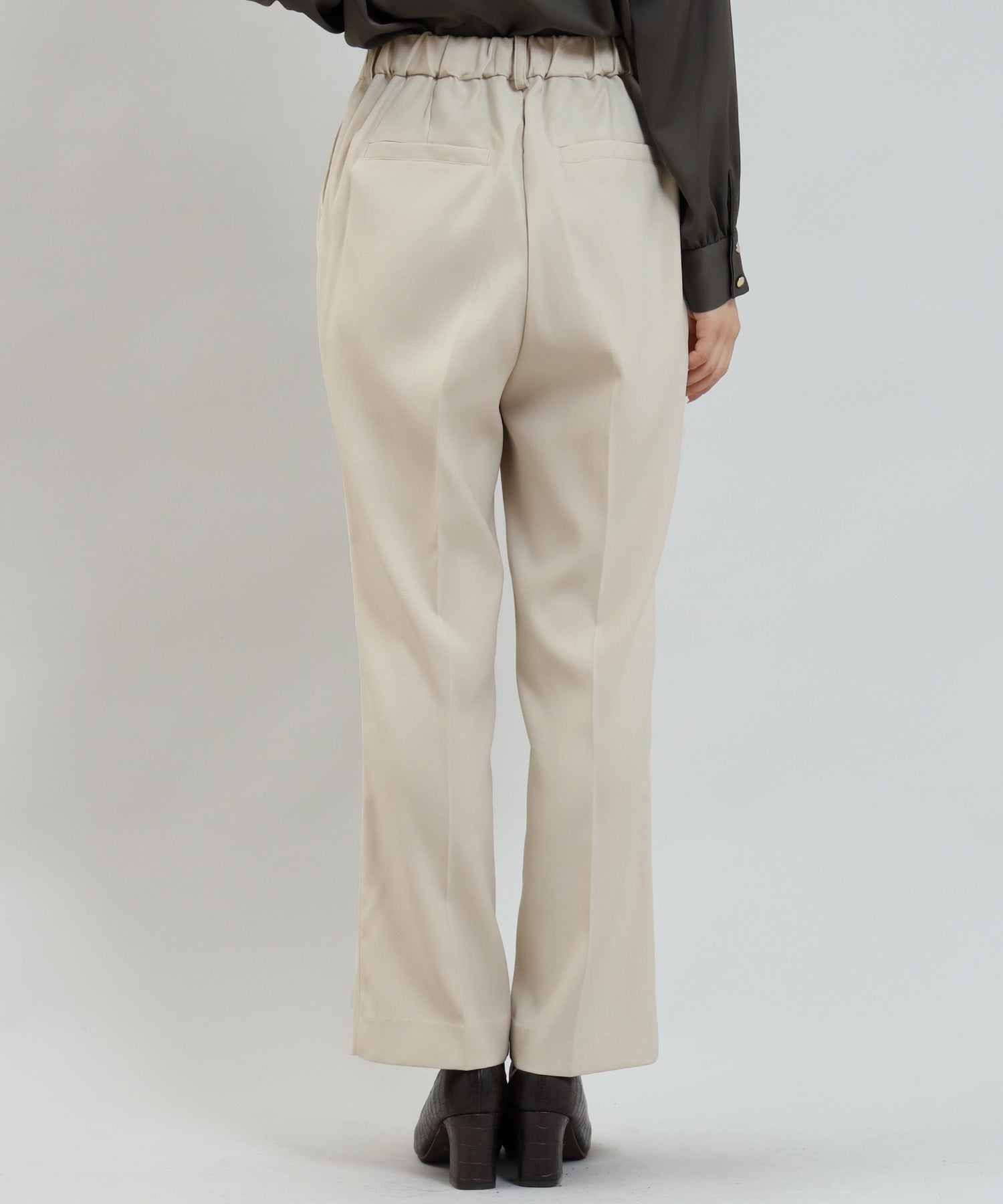 ディティール(後)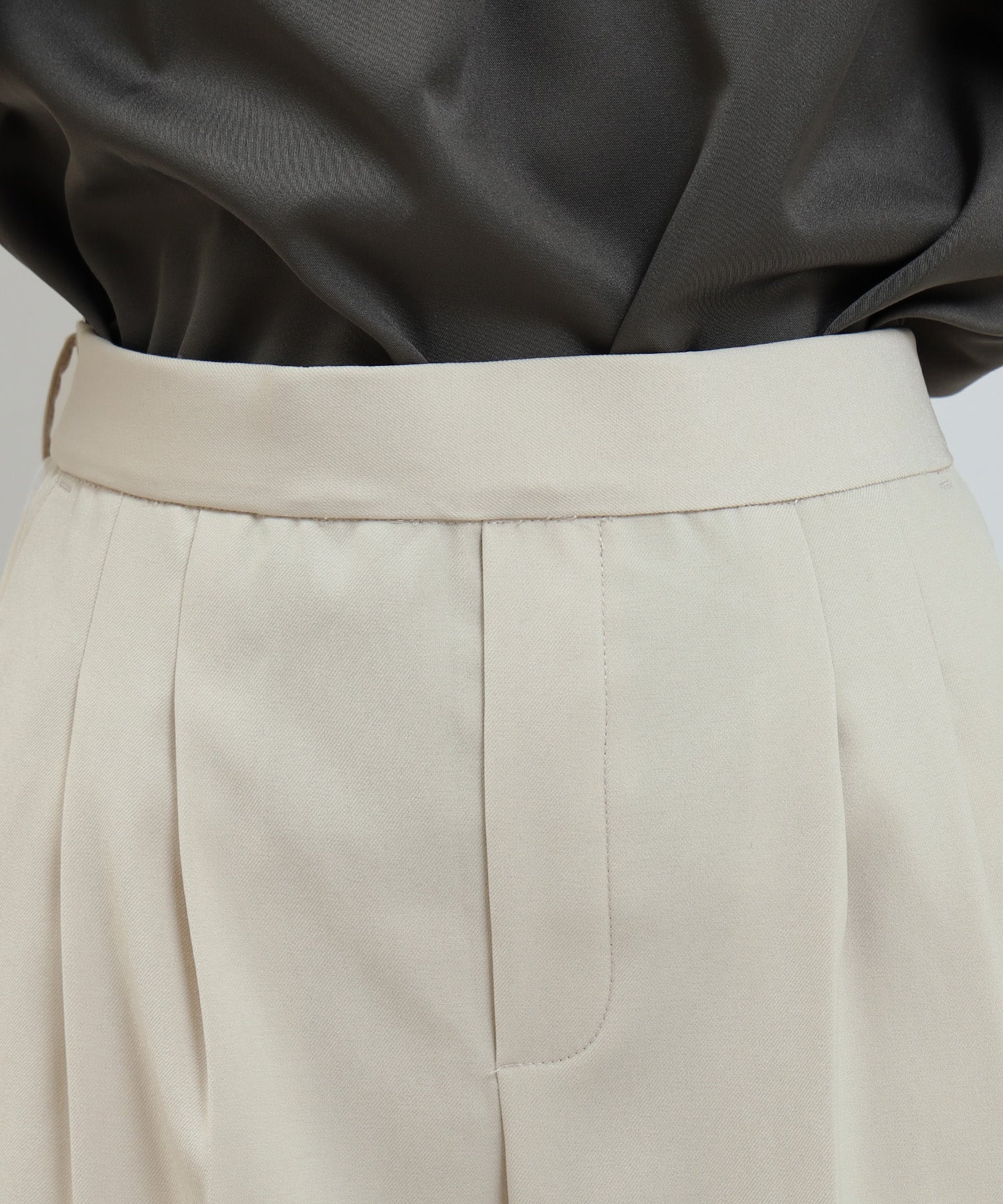 ウエスト(前)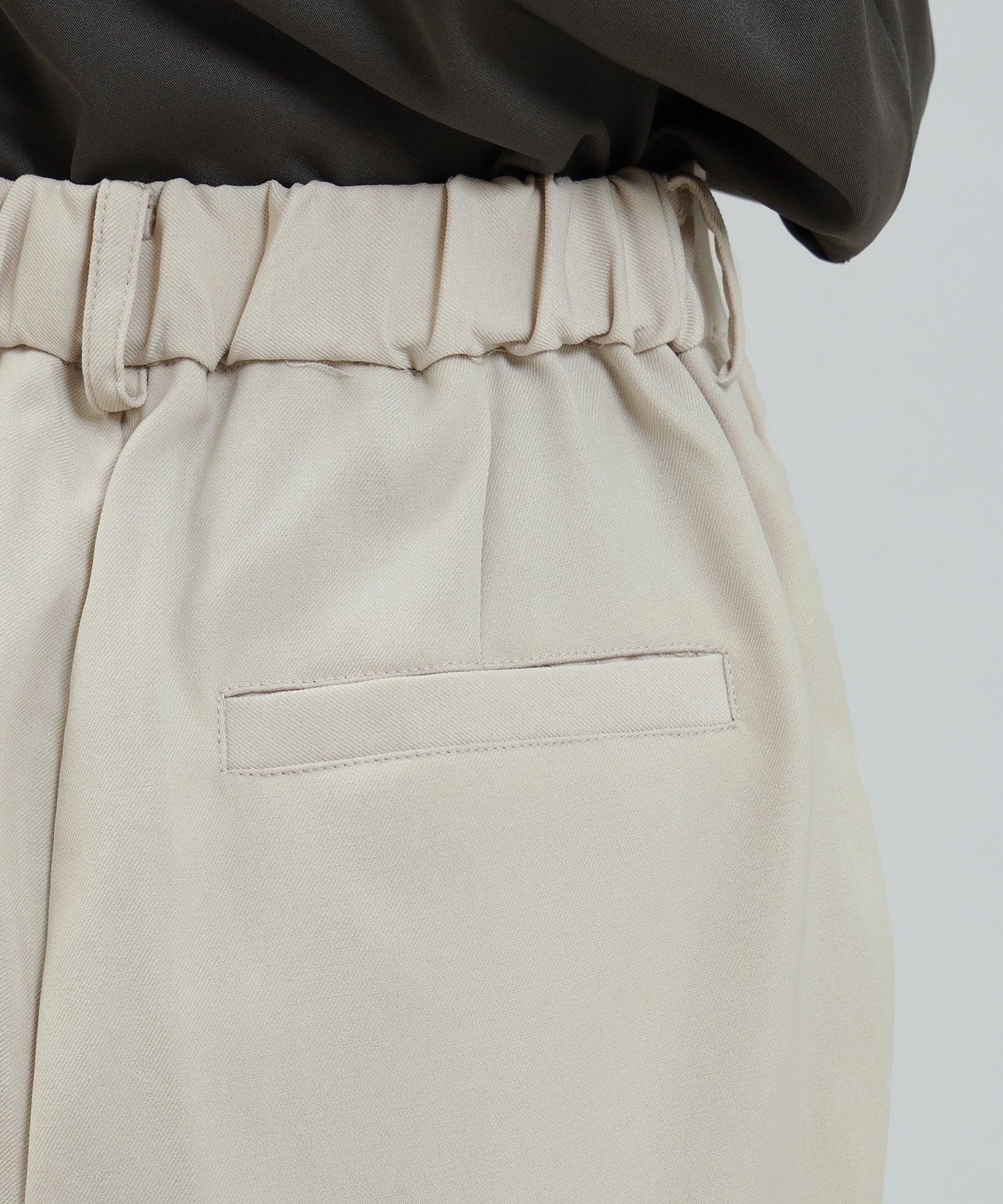 ウエスト(後)・飾りポケット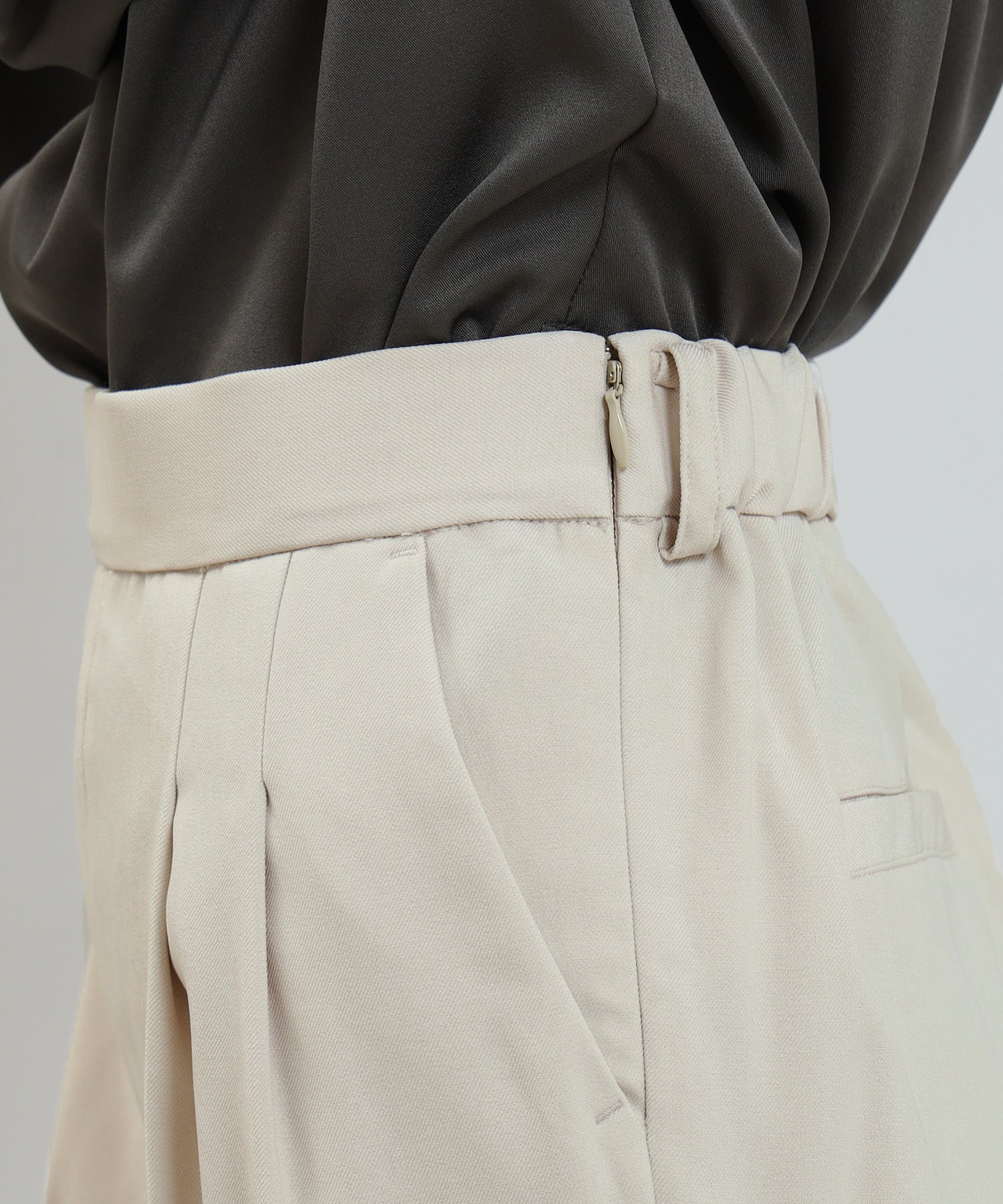 ウエスト(横)
ポケット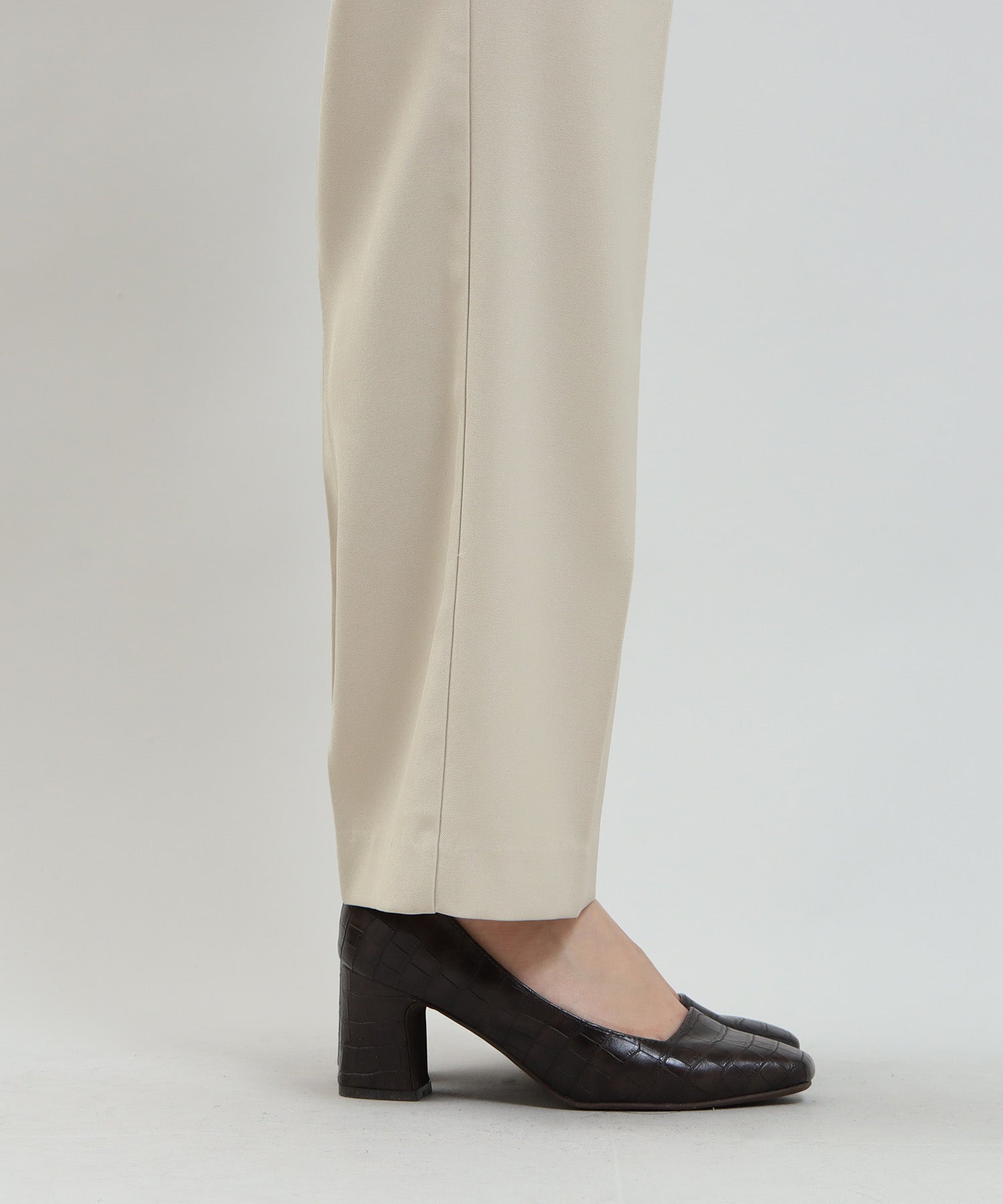 裾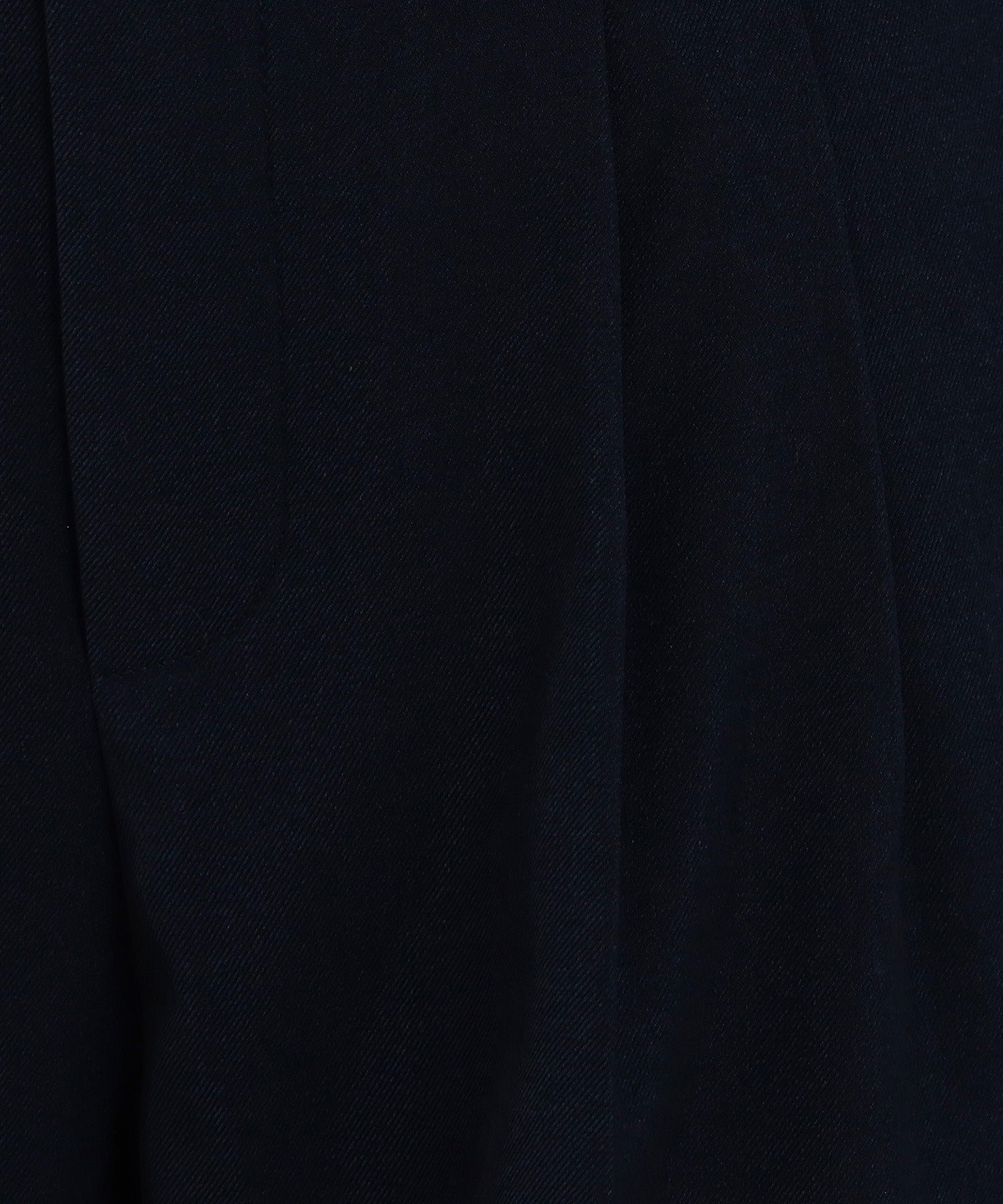 ディティール(ネイビー)
ディティール(ブラック)